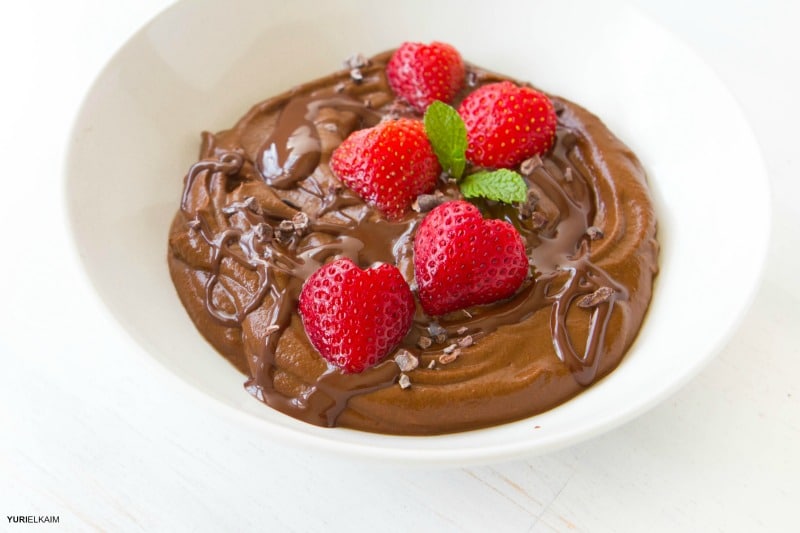 Chocolate gets a bad rap sometimes.
Sure, when it's mixed with additives, shelf stabilizers, and loaded with sugar, it doesn't do much good for your health.
But, enjoyed as cacao – the raw, unprocessed form of chocolate – it's an incredible superfood worth adding to your diet.
Especially when it's a creamy and smooth treat like this Vitamix chocolate mousse, which is easy to whip up using a high-speed blender.
Cacao for the Health Win
Raw cacao is packed with vitamins and nutrients, including:
Magnesium
Calcium
Zinc
Iron
Potassium and manganese
Antioxidant flavonoids
Vitamins B1, B2, B3, B5, B9, E
Heart-healthy oleic acid
Protein
Fiber
In fact, if you need a quick-and-easy chocolate fix now and then and want to enjoy it healthfully, be sure to check out these other recipes:
7 Reasons to Choose Cacao
Let's look at the benefits choosing cacao can have on your health.
1) Lower blood pressure
The flavanols in cacao may lower blood pressure by promoting the dilation of blood vessels.
2) Improved circulation
Supporting your blood vessels also strengthens them, which may lead to better circulation.
3) Heart health
Essential minerals, vitamins, and antioxidants make cacao a strong support for healthy blood pressure and cholesterol. It may even help reduce plaque buildup on artery walls.
4) Disease protection
Raw cacao's massive dose of antioxidants can protect the body from free radical damage that can come from sun exposure, pollution, and even cigarette smoke.
5) Healthy digestion
Raw cacao contains fiber, whuch can stimulate your gut to create and regulate healthy digestive enzymes.
6) Mental alertness
Nutrients in raw cacao help boost the nervous system, relax smoothi musclees, and naturally boost energy. All of these things contribute to a state of mental clarity.
7) Creates bliss
It may sounds like a bit of brand marketing, but it's true. Chemicals in raw cacao can stimulate seratonin, improving mood and lessening depression.
Vitamix Chocolate Mousse
You'll notice that this recipe calls for the meat from one or two young Thai coconuts.
There's no reason to be intimidated by the idea of opening coconuts to get the meat – but I totally understand, because I was concerned about it, too, until I tried it.
But using the fresh coconuts is fun and easier than you might image, plus the fresh coconut water and delicious meat really do make a difference in the flavor profile of this recipe.
The only thing you need is a meat cleaver or a 10-inch heavy kitchen knife to get started. Young Thai coconuts can be found at Asian markets or health food stores and they come wrapped in plastic.
You can use other types of coconut, but the meat is often not as soft – usually the meat from young Thai coconuts is similar to the consistency of tofu, very soft.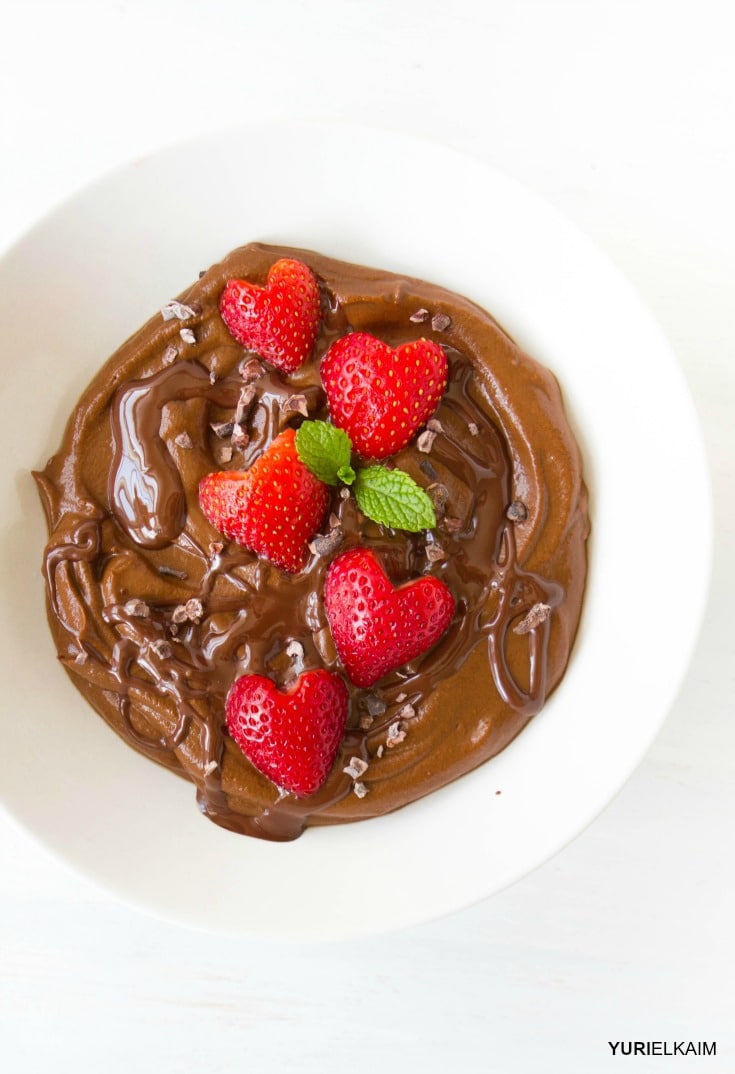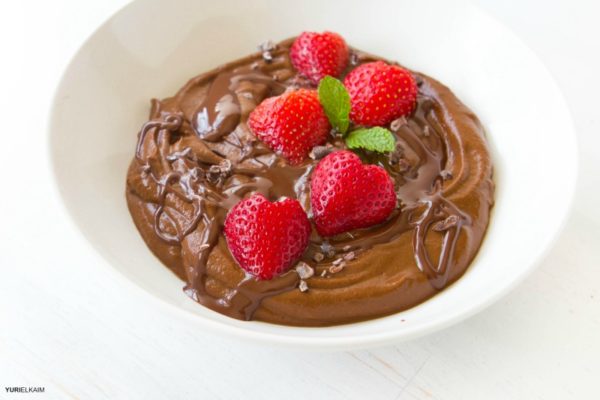 5-8

drops

liquid stevia

(try chocolate-flavored Sweet Leaf brand)
5-8

drops

liquid stevia

(try chocolate-flavored Sweet Leaf brand)
Blend all ingredients except berries in a high-powered blender.

If desired, place berries in bottom of dessert cup.

Layer mixture over berries in dessert bowls and refrigerate for 30 minutes before serving.

Top with coconut whipped cream if desired.
Sweet and Healthy
Eating a healthy, whole-foods-based diet doesn't mean feeling deprived. In fact, it's just the opposite: you can enjoy treats and still feel good afterward!
You can feed your sweet tooth guilty-free with the 8 energy-boosting desserts in my FREE Healthy Desserts eBook!
The recipes are all gluten- and dairy-free, as well as low in sugar. Just click the image below to download it now!