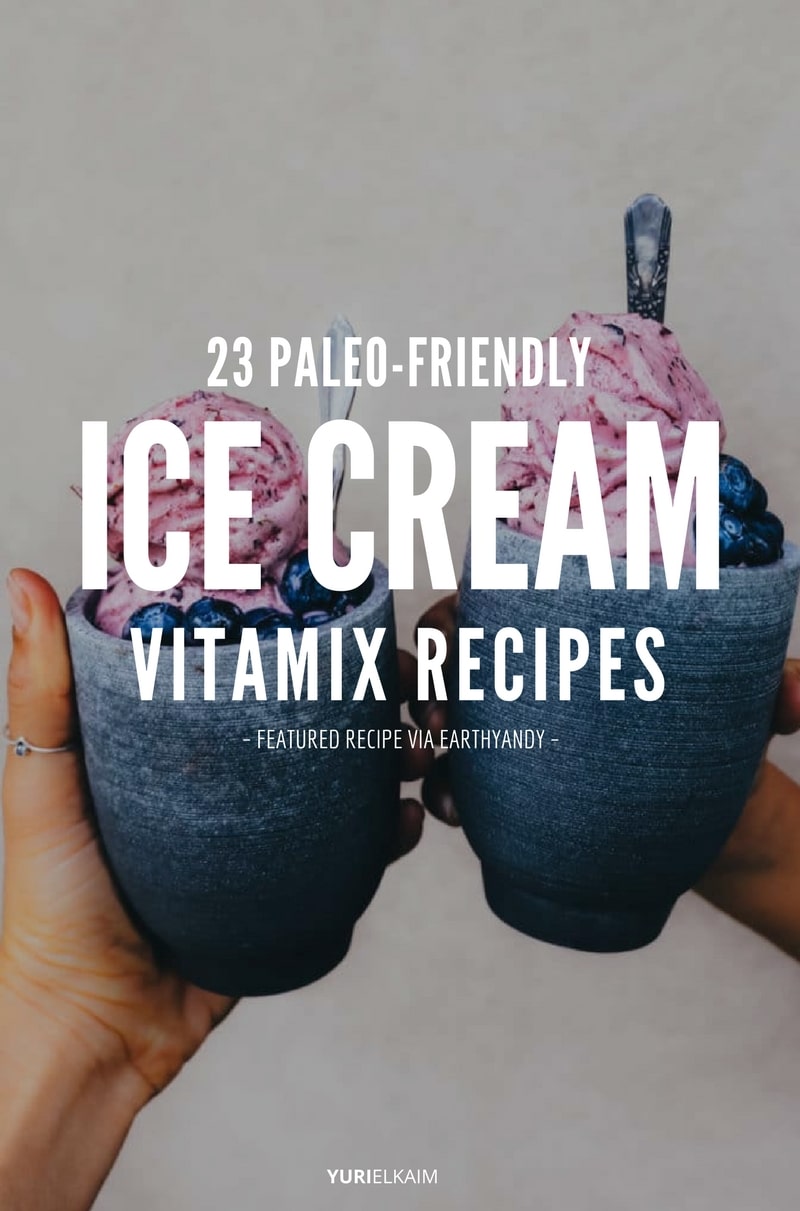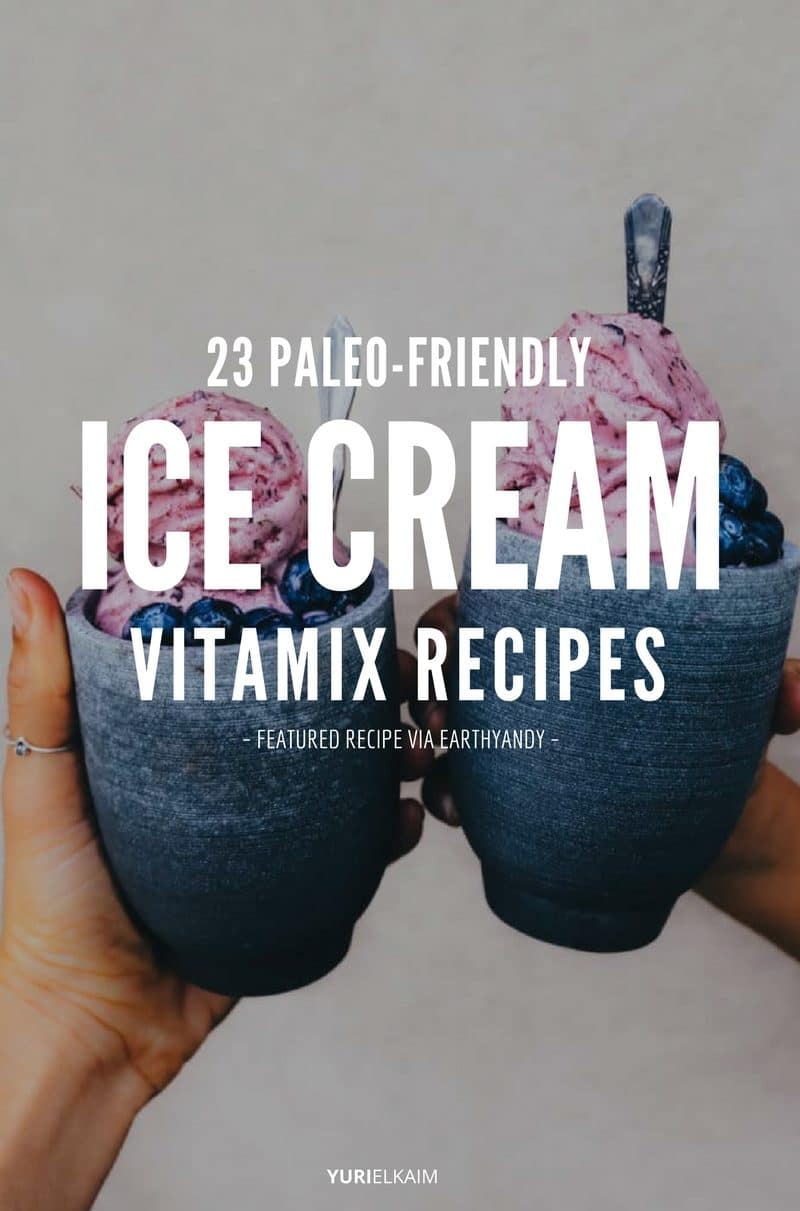 There is something about a cold scoop of ice cream that makes any bad day feel better. But when you grab a pint at the store and take a closer look at the label – yikes! – it's often filled with strange ingredients and so much refined sugar you feel bloated just thinking about it.
Not to worry, because I've got your back. These Blendtec and Vitamix ice cream recipes are all paleo-friendly, so they're a guilt-free indulgence. With flavors from chunky monkey to coconut mango and salted caramel to fresh peach sorbet, there are dozens of flavors to try.
The simplicity of these recipes will have you making ice cream all the time. Just toss everything into a Vitamix or Blendtec, blend it up, then pop it in the freezer. They're so easy, the kids can get involved as well, and what's better than having them whip up their own healthy treat that tastes as just as delicious as the unhealthy counterparts?
23 Easy, Paleo-Friendly Blendtec and Vitamix Ice Cream Recipes
1. Mint Chocolate Avocado Ice Cream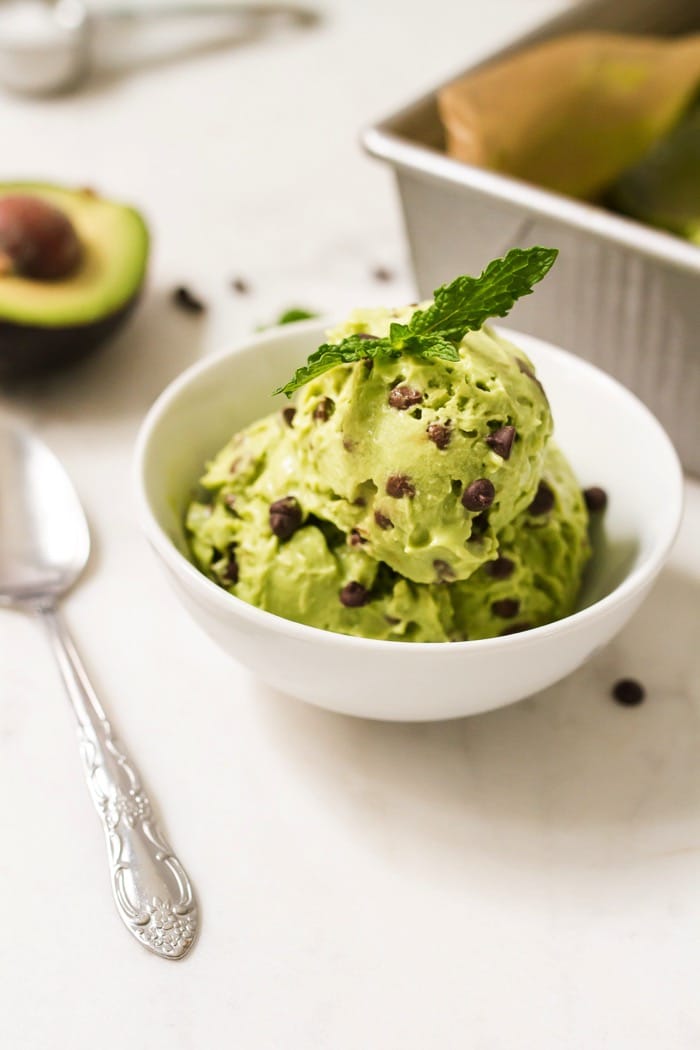 Don't be frightened by the avocado. Trust me: its neutral flavor allows it to absorb the flavors around it, in this case mint, and lends perfect creaminess that's just like traditional ice cream. Grab dairy-free mini chocolate chips to keep it paleo-compliant.
Get the Recipe: Eating Bird Food
2. Raspberry Coconut Ice Cream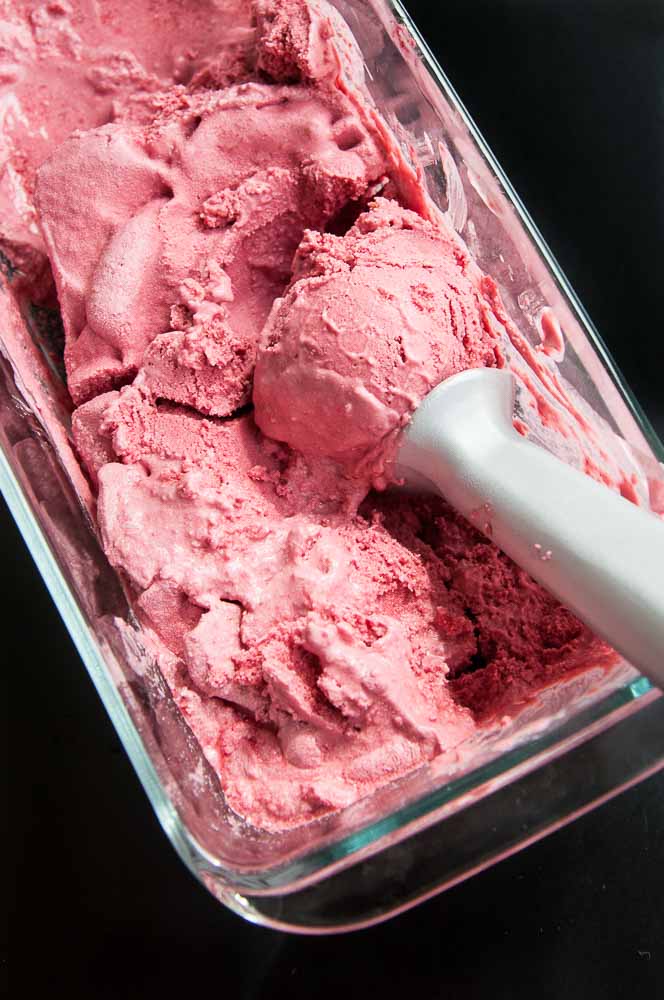 If the color alone doesn't have you craving this ice cream, you will love that you can eat this straight away after blending! Using frozen raspberries and cold coconut cream, you get a perfect texture right out of the blender, so dig in.
Get the Recipe: Vegan Family Recipes
3. Coconut Lime Ice Cream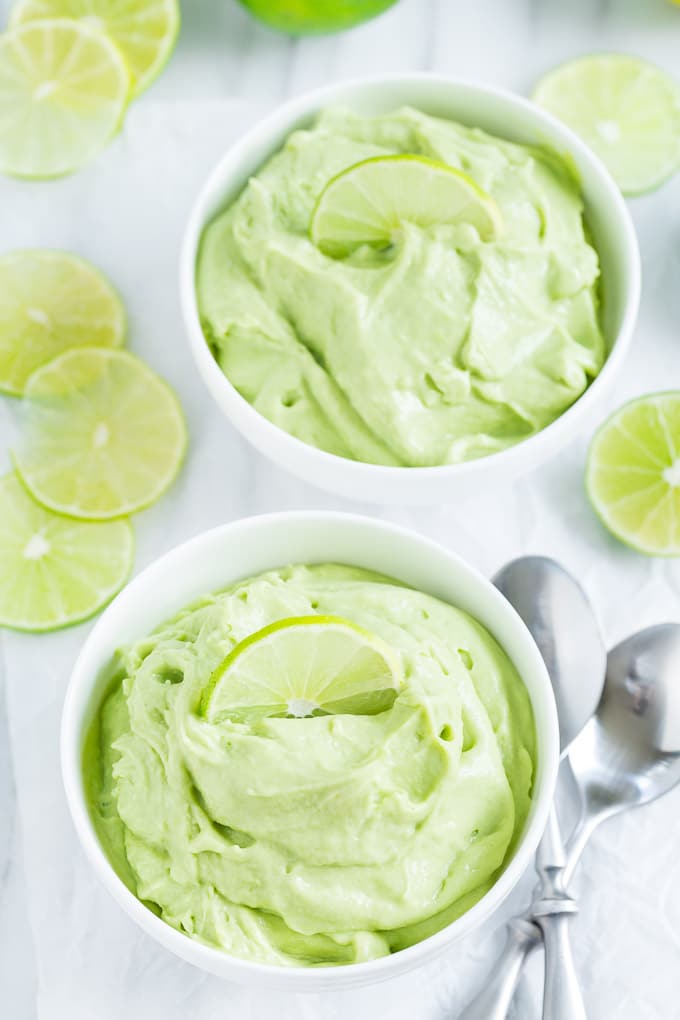 This recipe screams summer with its naturally neon green shine and bright lime flavor. With avocado and coconut milk creating a creamy base, the recipe recommends using an ice cream maker, but you can just as easily pop it in a dish in the freezer and stir it once every 30 to 60 minutes until it reaches the consistency you like.
Get the Recipe: Get Inspired Everyday
4. Salted Caramel Chocolate Vegan Ice Cream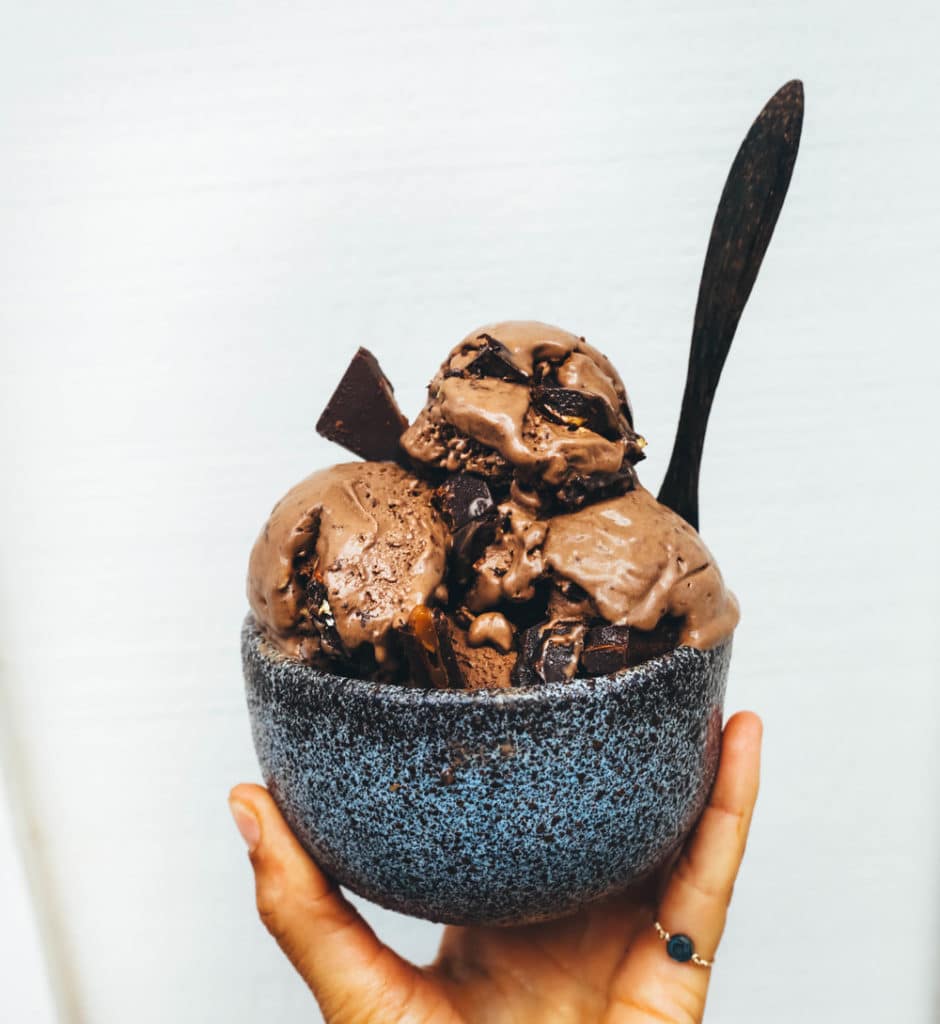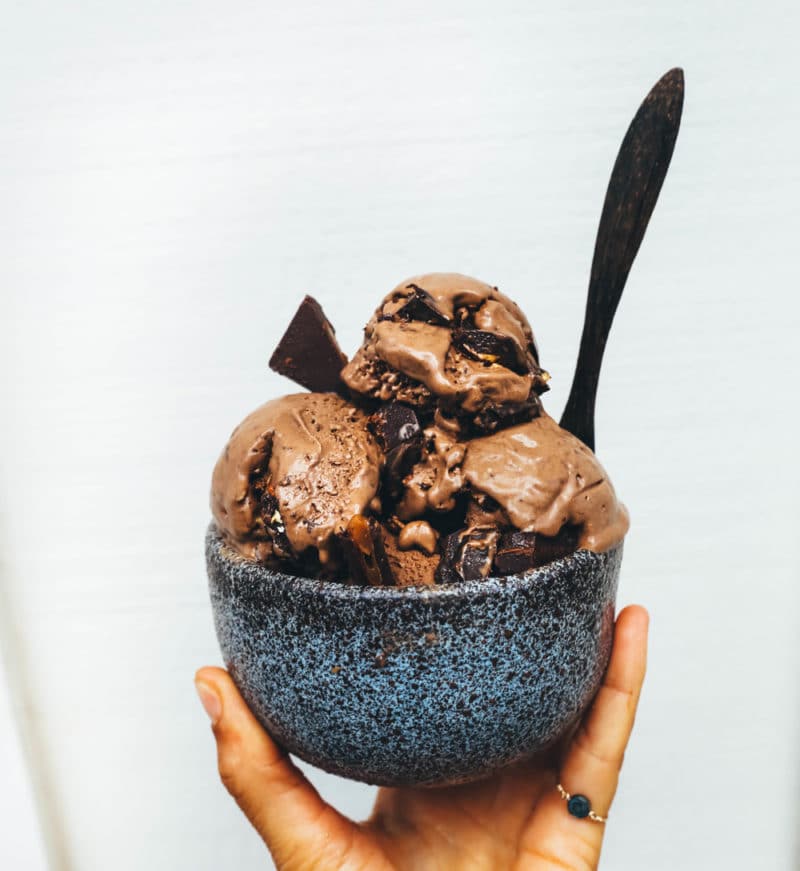 The words rich and decadent don't even begin to describe this tasty treat. You won't believe this is a vegan treat that's sweetened with only Medjool dates and relies on cashews for creaminess. Just before it's frozen, stir in some vegan salted caramel chocolate and you're ready to indulge.
Get the Recipe: Earthyandy
5. Strawberry Basil Ice Cream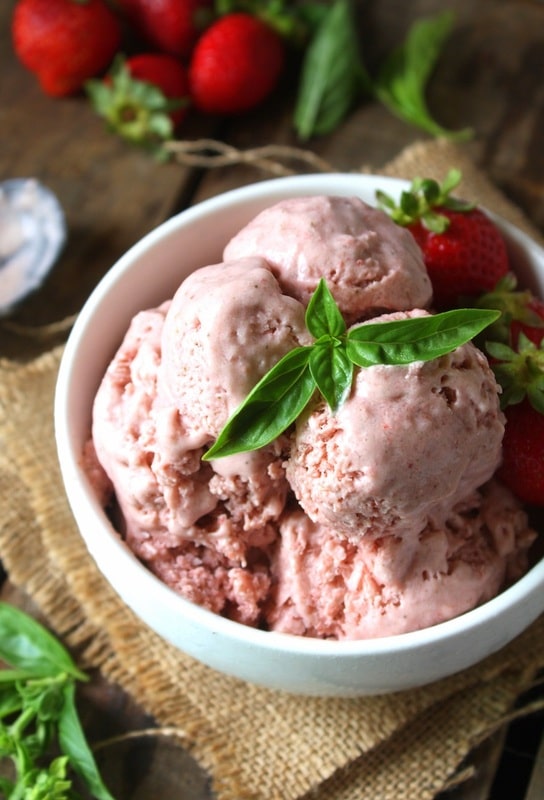 A refreshing flavor combination perfect for summer, I suggest swapping the agave nectar for ⅓ cup of honey instead, to boost the health benefits and to keep it paleo.
Get the Recipe: Fettle Vegan
6. Chocolate Cherry Ice Cream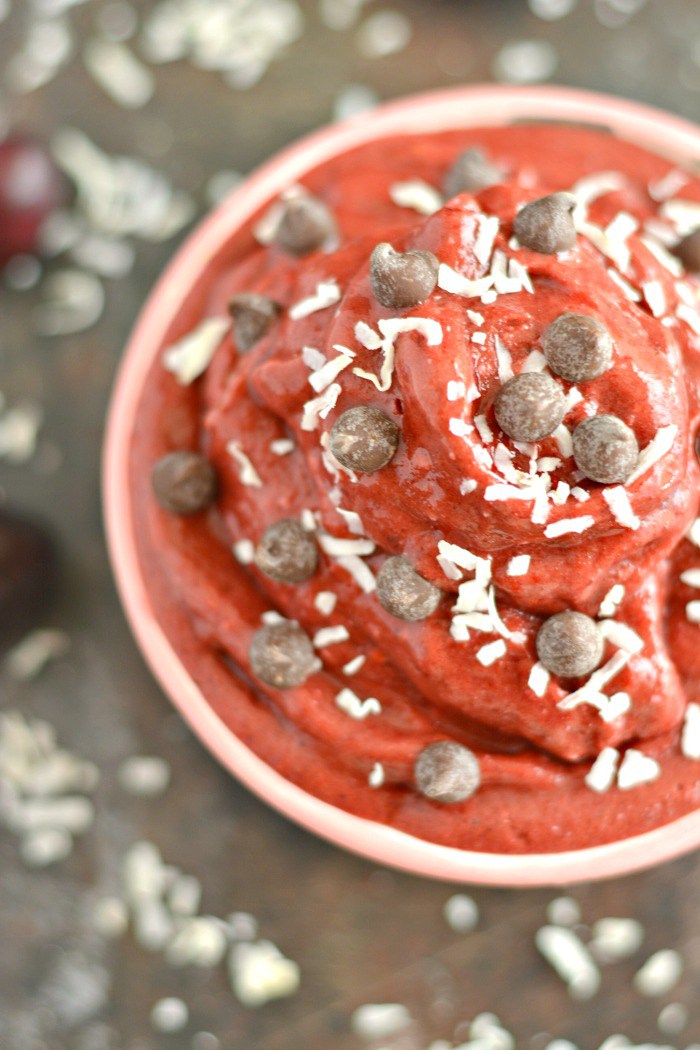 You're only three ingredients away from this delightful dessert that's ready-to-eat straight from the blender.
With frozen cherries and cold coconut cream as the main ingredients, a smidge of cocoa powder rounds out this classic flavor combination.
Get the Recipe: Skinny Fitalicious
7. Peanut Butter Banana Ice Cream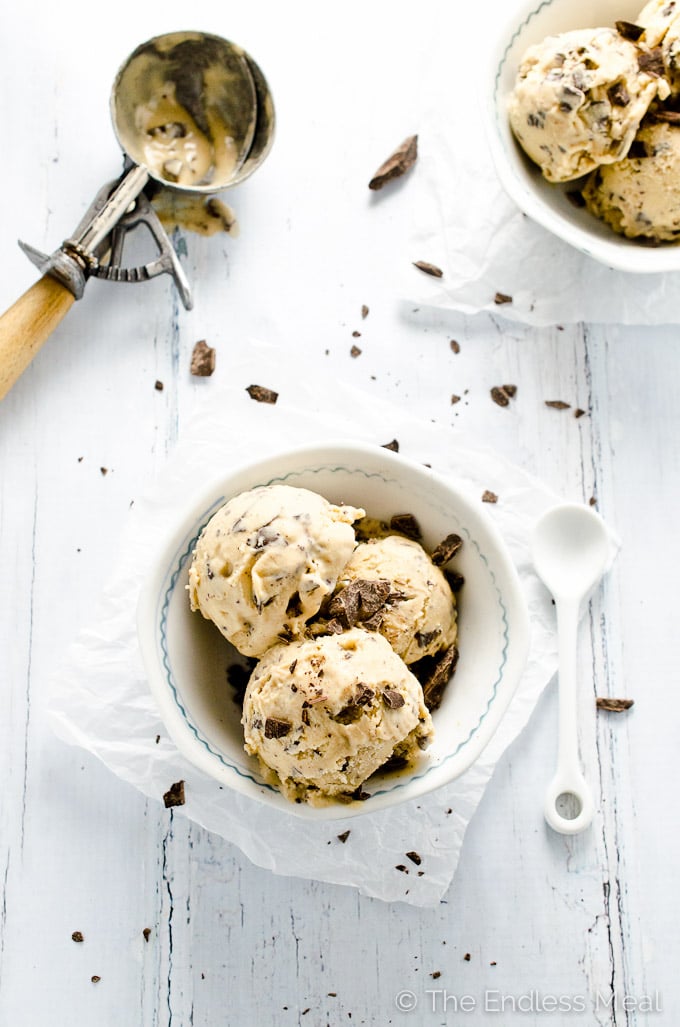 The ultimate in easy ice cream, this recipe has only two ingredients. To keep it paleo, just swap the peanut butter for almond butter, and if you're really looking for a treat, throw a few dark chocolate chips in there and get ready to swoon with relish.
Get the Recipe: The Endless Meal
8. Cool Creamy Summer Sorbets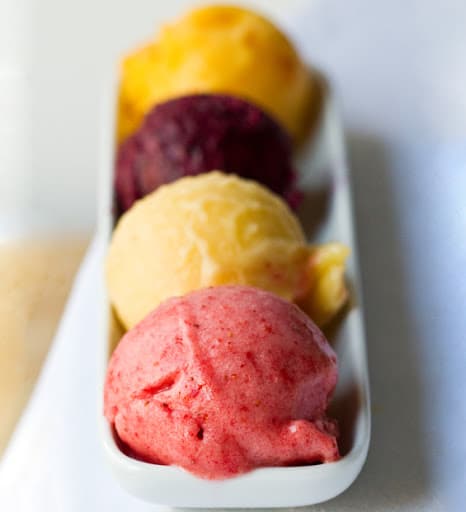 Skipping the fat of coconut creams and nut milks, these recipes focus on simple frozen fruits, lemon juice, and maple syrup. There are so many possible flavor combinations you can go wild, but I'm definitely looking to try the spicy mango first. Yum!
Get the Recipe: Happy Healthy Life
9. Pumpkin Pie Nice Cream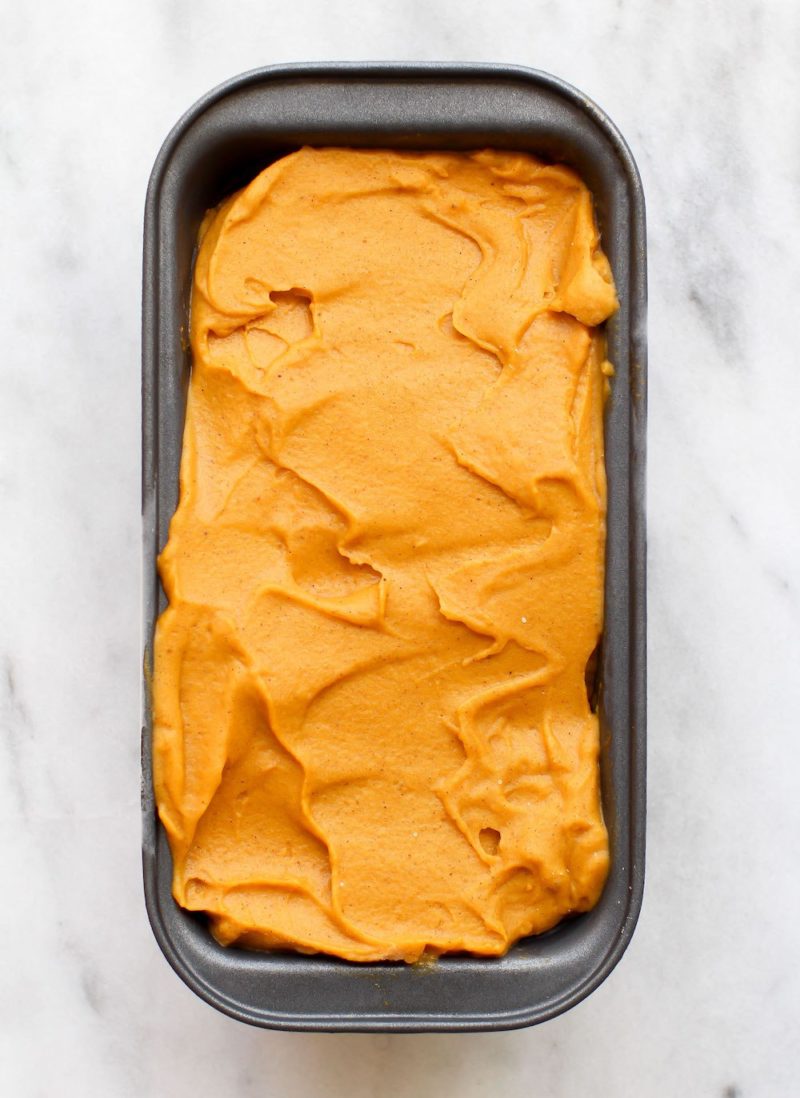 Pumpkin pie that's healthy, delicious, and ice cream? This drool-worthy ice cream is extra creamy with thick pumpkin puree, Medjool dates, and frozen bananas.
Get the Recipe: Feasting on Fruit
10. Chunky Coco Monkey Ice Cream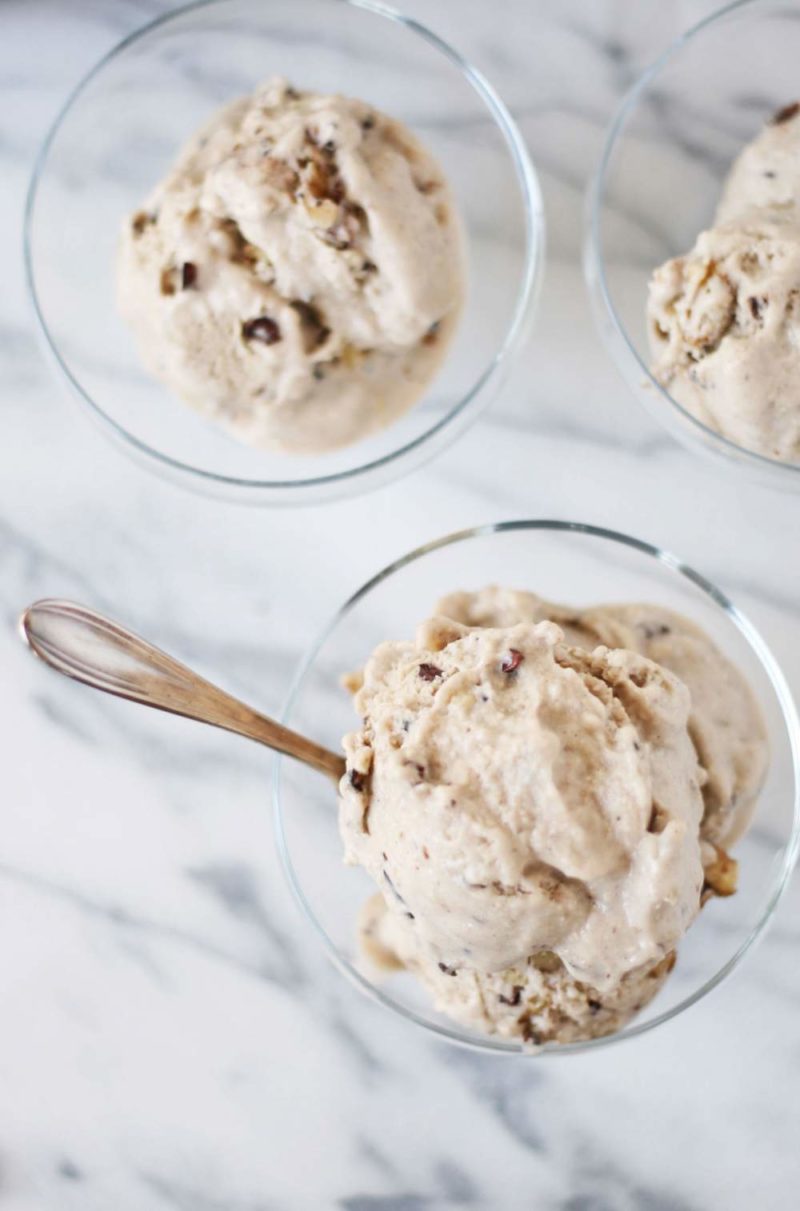 Another straight-out-of-the-blender recipe, this feel-good ice cream has all the creaminess of frozen bananas and Medjool dates, and all the flavor of coconut, walnuts, vanilla, and chocolate. Get ready to devour this deliciousness.
Get the Recipe: Vegukate
11. Blue Strawberry Basil Vegan Ice Cream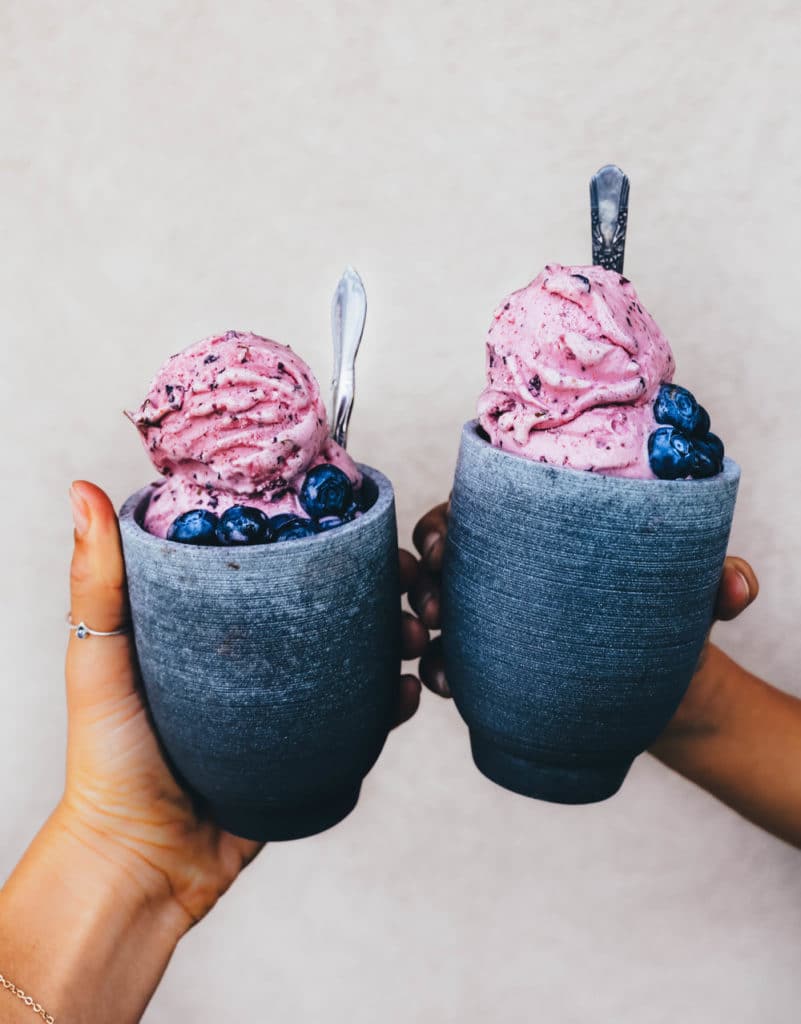 With a twist on the strawberry basil combo, this recipe incorporates some blueberries for a fresh and fun flavor that screams summer and sun.
Get the Recipe: Earthyandy
12. 10-Minute Soft Serve Mango Ice Cream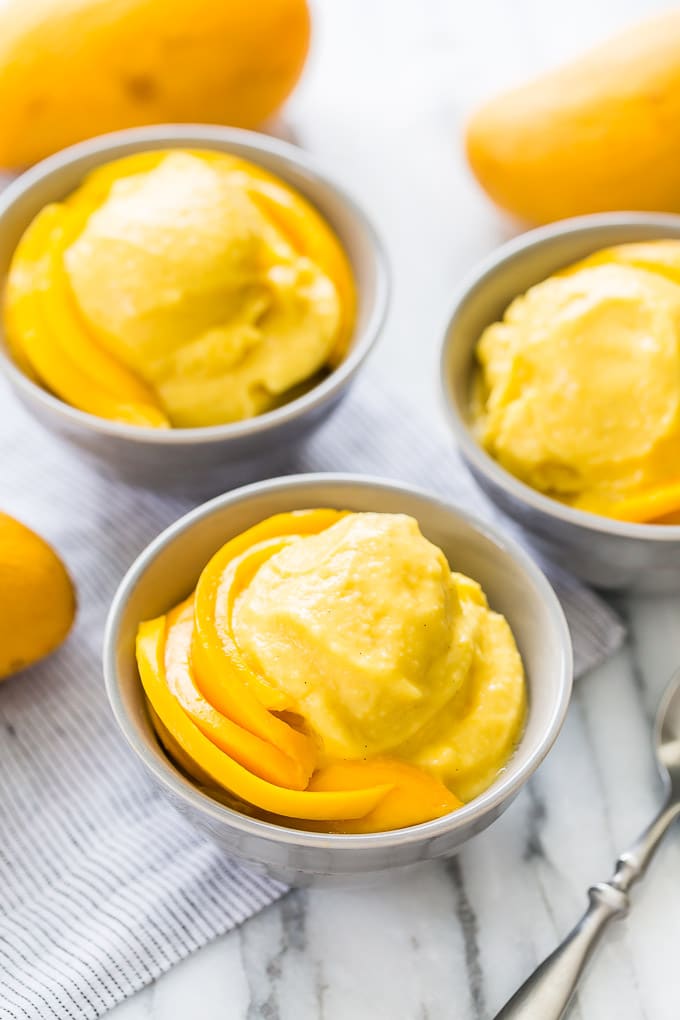 Using frozen mango, chilled coconut cream, and vanilla bean, this recipe recommends using a food processor, but it'll come out just as silky blended in a Vitamix or Blendtec. Get those spoons ready, because this ice cream can be served immediately.
Get the Recipe: Get Inspired Everyday
13. Blackberry and Coffee Ice Cream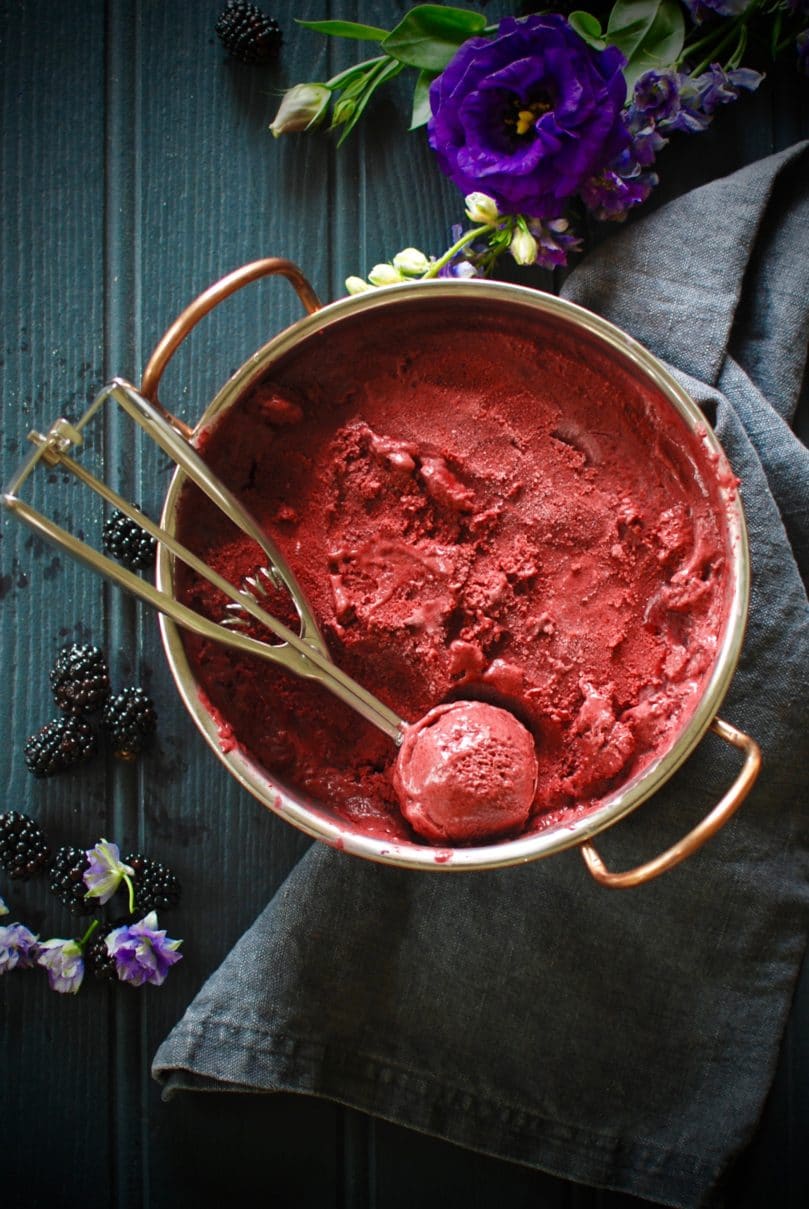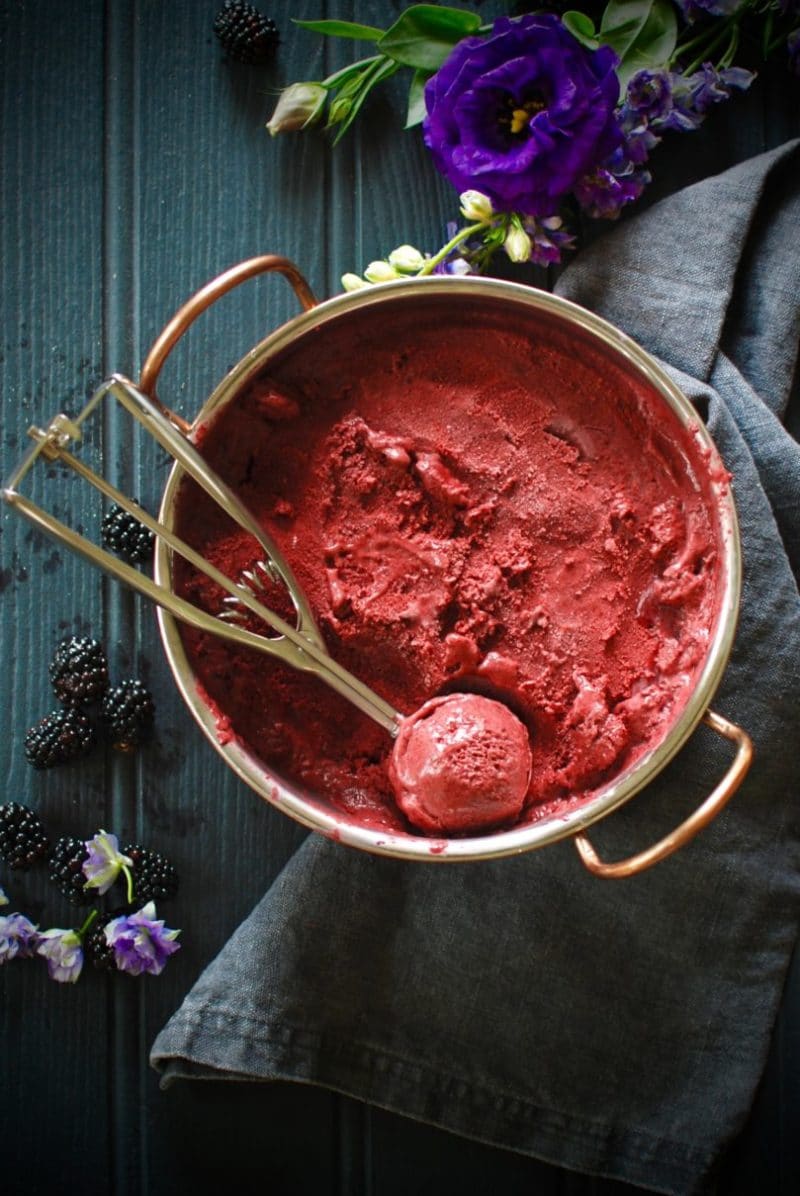 An intriguing flavor combination, the smokiness of coffee pairs perfectly with the tartness of blackberries, for a delectable dessert you'll be making again and again. Just throw everything in your Vitamix and enjoy! (Note: use cold-water decaf coffee for all of the health benefits with none of the energy-sapping problems of regular coffee.)
Get the Recipe: Eighty 20 Nutrition
14. Matcha Coconut Ice Cream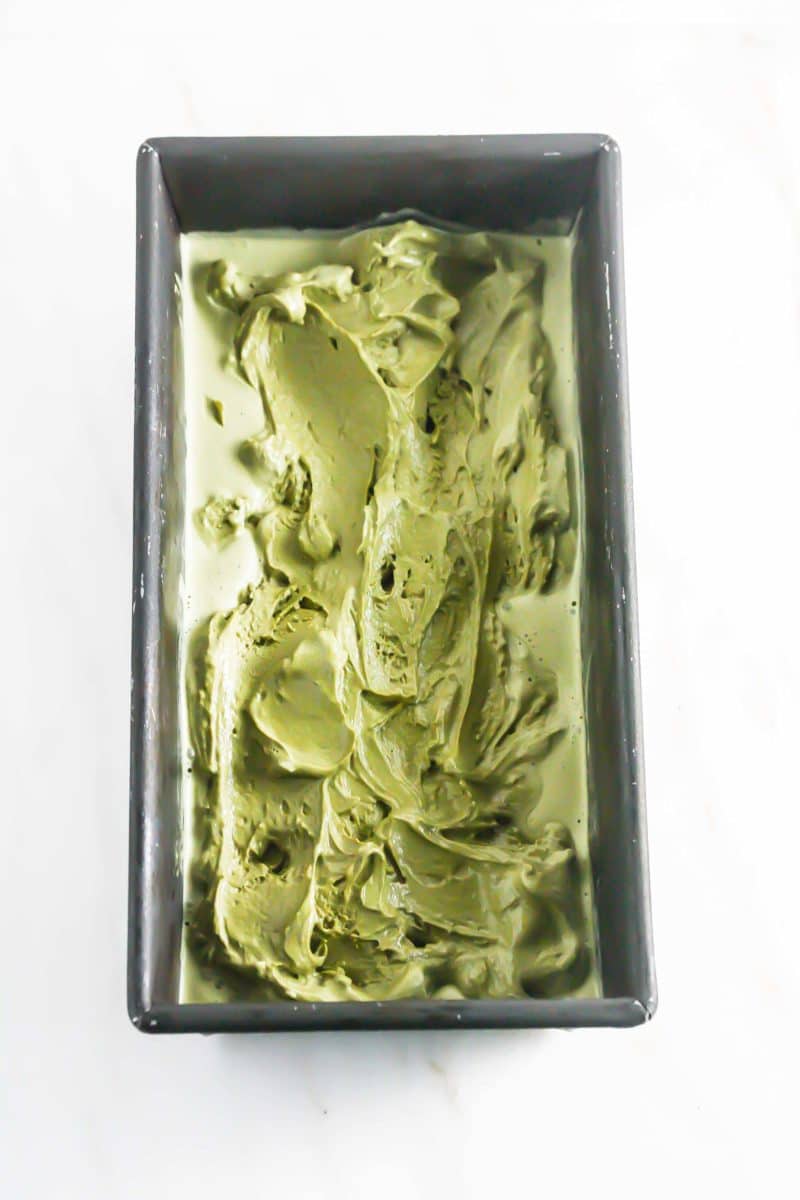 This ice cream is so coconut-ty delicious you will have a hard time believing it's packed with antioxidants from matcha powder.
Its earthy sweetness is complemented nicely with a little maple syrup. Just pop everything in your high-powered blender and then into the freezer.
Get the Recipe: Lauren Kelly Nutrition
15. Cherry Banana Ice Cream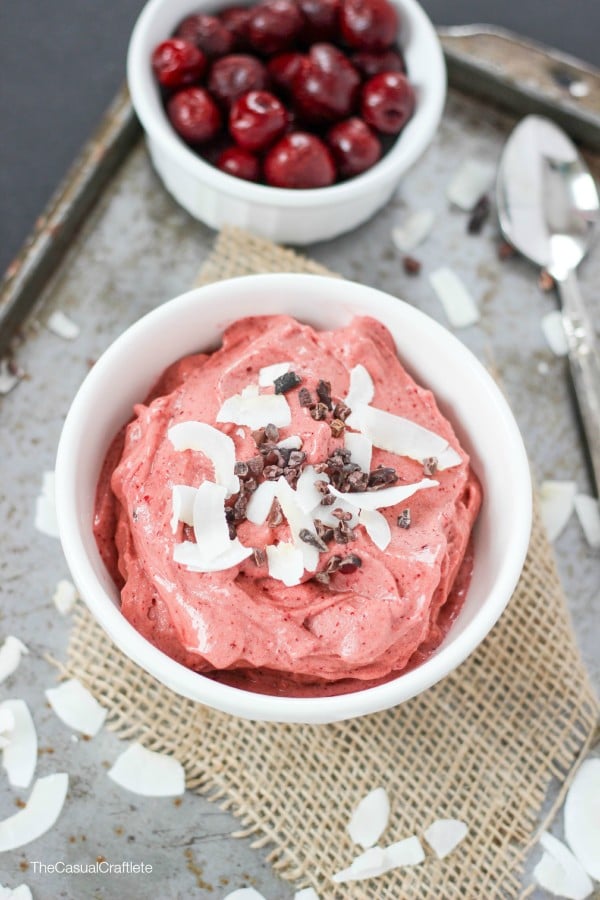 You're just two ingredients away from a sweet treat you can enjoy straight from your Vitamix. Garnish this ice cream with some coconut flakes or cacao nibs for a nice added crunch.
Get the Recipe: The Casual Craftlete
16. 2-Ingredient Peach Ice Cream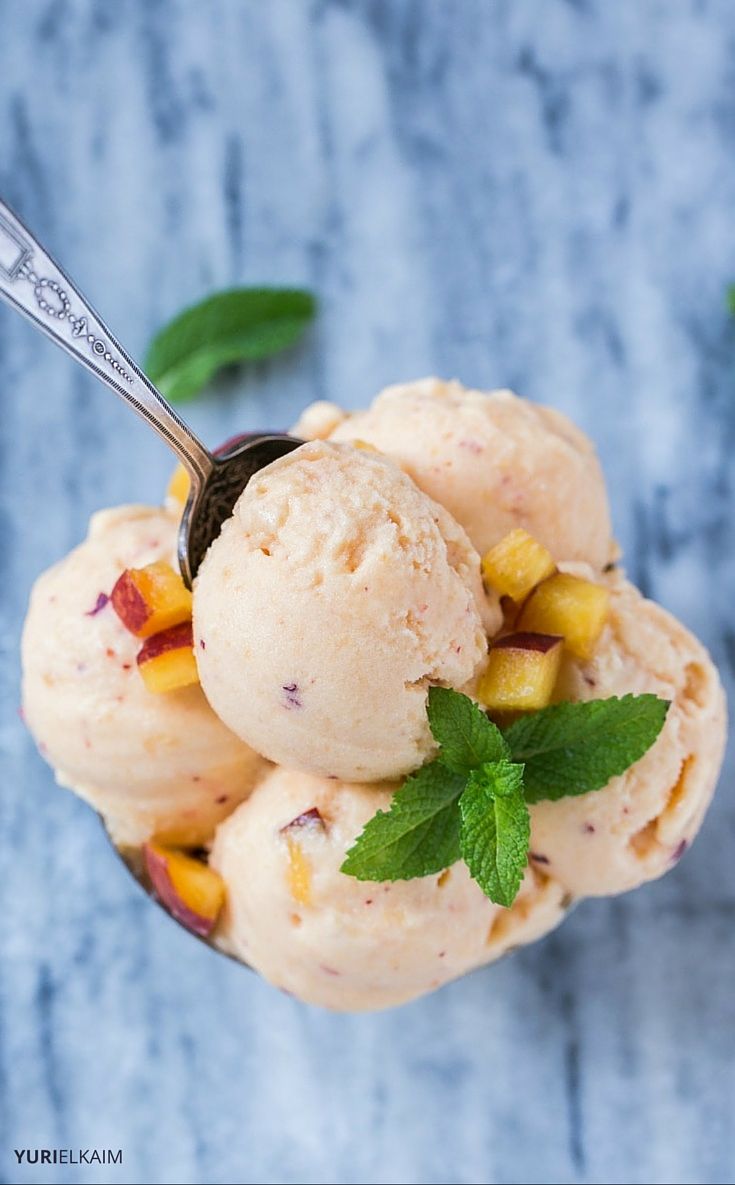 Another two-ingredient recipe to get excited over, this one uses only frozen peaches and coconut milk to create a silky smooth ice cream you can dive into right after blending in your Vitamix or Blendtec.
Get the Recipe: Yuri Elkaim
17. Coconut Mango Ice Cream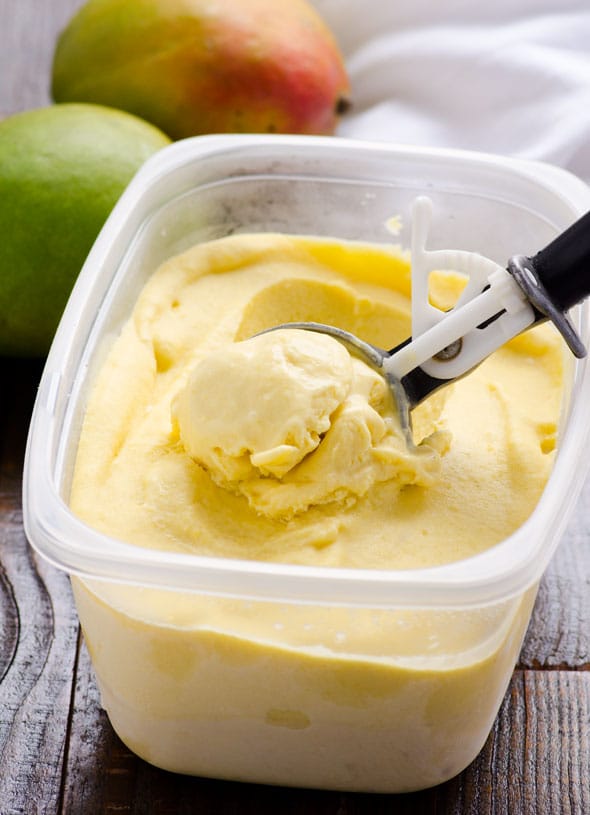 Venture out to a tropical paradise when you combine coconut milk with frozen mango in your high-powered blender. Lightly sweetened with maple syrup or raw honey, this is another great recipe that can be enjoyed right away, or placed in the freezer if you like a firmer ice cream.
Get the Recipe: iFoodreal
18. Vanilla Cherry Nice Cream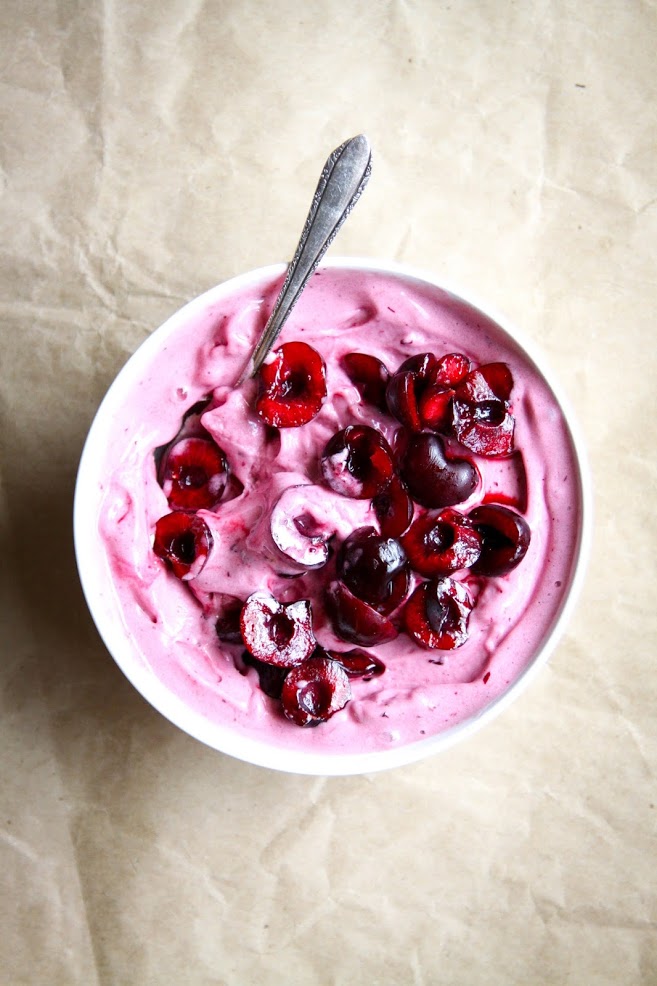 Rich and creamy, this ice cream uses only three ingredients: bananas, cherries, and vanilla bean, to create a craveable treat you'll want to whip up regularly. Serve it straight from the blender for immediate satisfaction.
Get the Recipe: This Rawsome Vegan Life
19. Chocolate Banana Ice Cream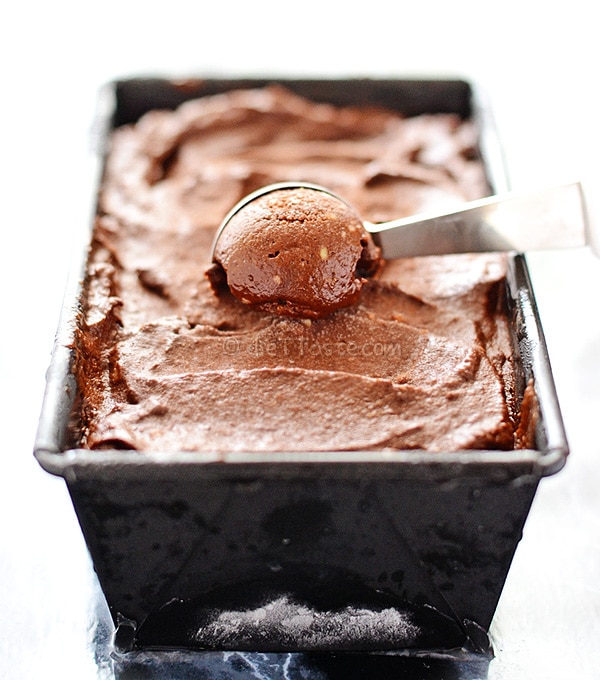 Using both bananas and avocado to create a creamy base, this ice cream is rounded out with cocoa powder and a smidge of sweetener. We recommend using pure maple syrup or raw honey in place of the suggested stevia to keep it paleo-friendly.
Get the Recipe: Diet Taste
20. Fresh Peach Sorbet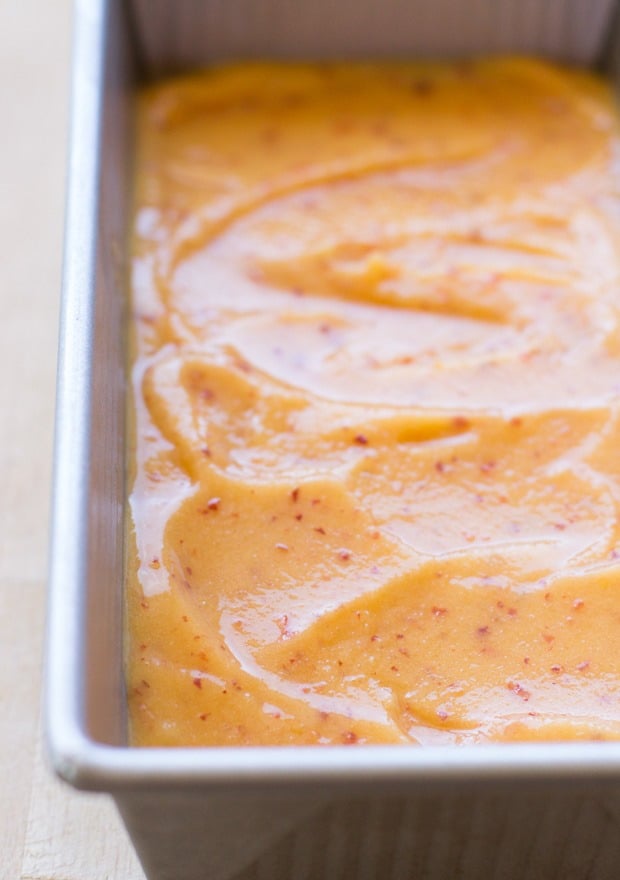 With frozen peaches, almond milk, raw honey, and lemon juice, this sorbet can be made right in your Vitamix or Blendtec, then popped in the freezer for a refreshing, summery treat.
Get the Recipe: Making Thyme for Health
21. Blueberry Banana Ice Cream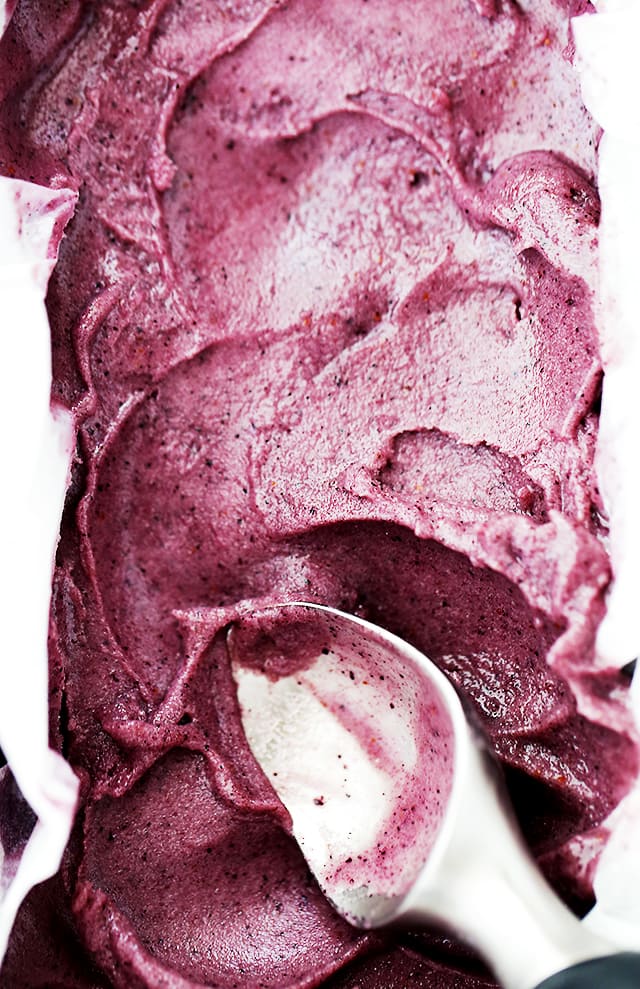 All you need are frozen blueberries and bananas to make this sinfully delicious ice cream. It can't get any simpler than this, so whip it up and enjoy today.
Get the Recipe: Diethood
22. Vegan Raspberry and Coconut Ice Cream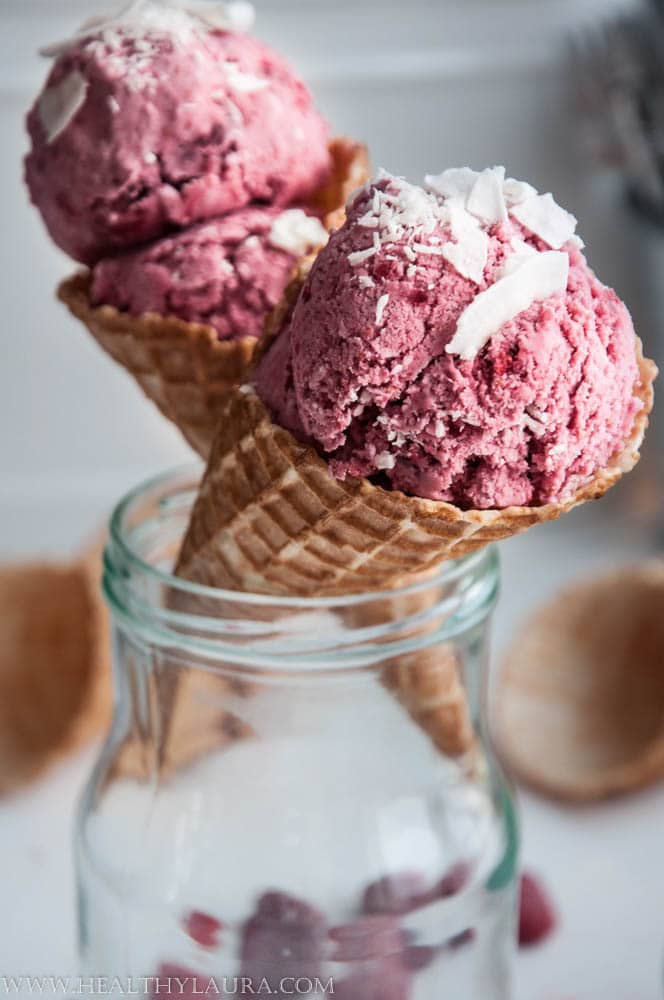 A decadent dessert, this recipe features the complex flavors of raspberry, vanilla, coconut, and lime. Toss everything into your Vitamix, blend, then pop in the freezer, stirring every 30 minutes until it reaches your desired consistency.
Get the Recipe: Healthy Laura
23. Raspberry Chocolate Truffle Ice Cream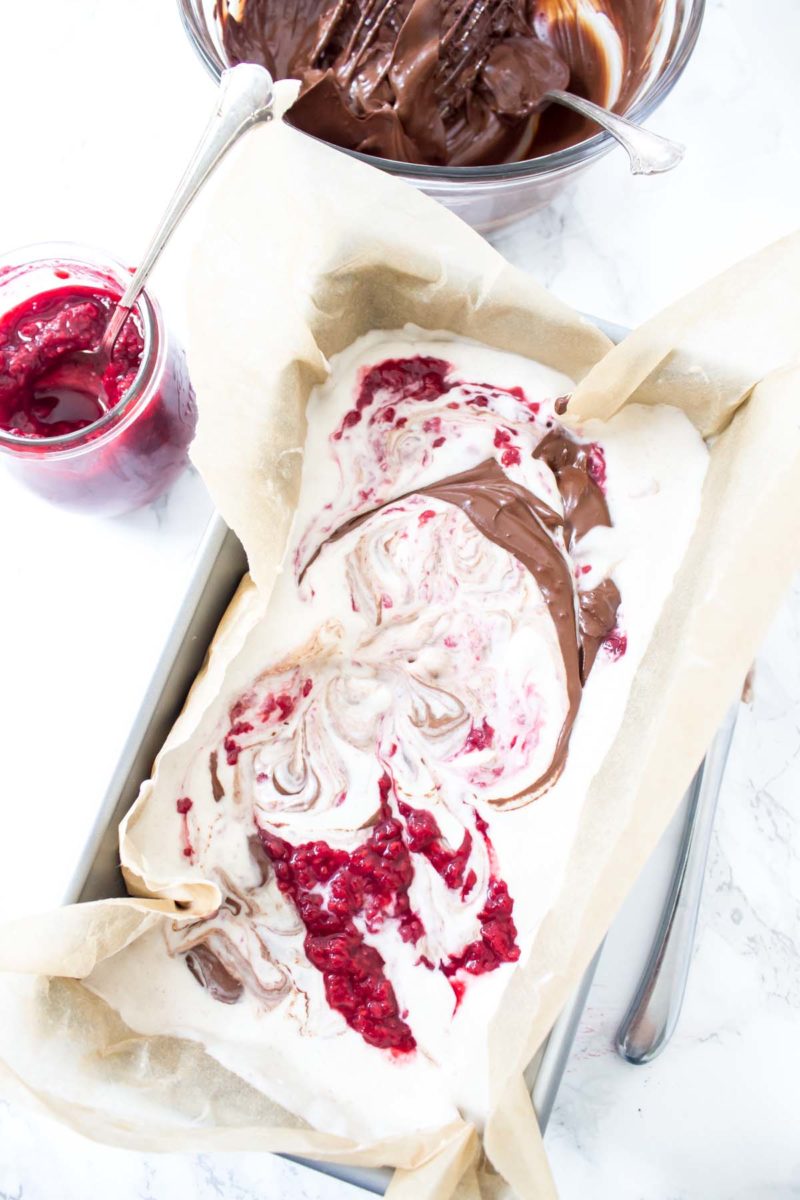 More complex than the other recipes listed, the flavor combo is definitely worth the effort. No need for an ice cream maker – just pop the base into the freezer and stir a few times before adding the jam and ganache. The result is a sweet treat you'll be enjoying in no time.
Get the Recipe: Wicked Spatula
24. Bonus: Purple Sweet Potato Ice Cream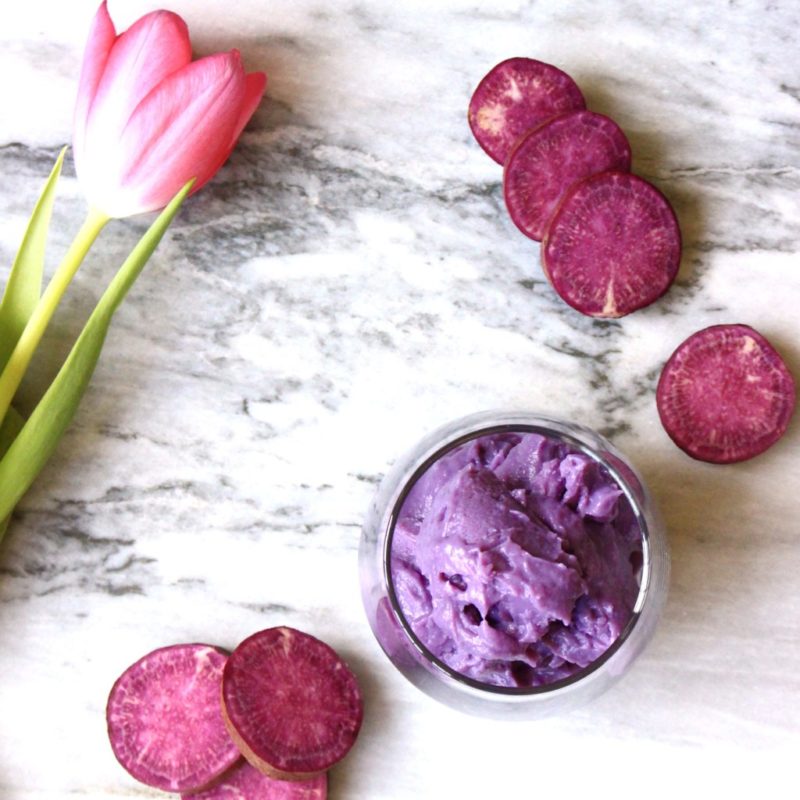 I was so intrigued by this unusual recipe that I had to offer it as a "bonus" treat.
Two ingredients create a light and creamy ice cream that is gorgeously purple and sweet. Just put boiled purple sweet potato and a little coconut yogurt in your high-powered blender, scoop it into a loaf pan and freeze and you're ready to go.
Get the Recipe: Rhian's Recipes
Super Cool Homemade Treats
With so many flavor combinations, you're bound to find one (or 24!) that'll have you enjoying these easy paleo ice cream treats on the daily.
And why not? With wholesome ingredients, you can enjoy dessert guilt-free!
Satisfy Your Sweet Tooth With This Free eBook!
Get 8 gluten- and dairy-free dessert recipes that are so tasty you'll swear they are bad for you! In fact, these energy-boosting treats are some of my own personal favorites.
They're in my FREE Healthy Desserts eBook, which is my gift to you.
You can get your copy right now by clicking the image below!