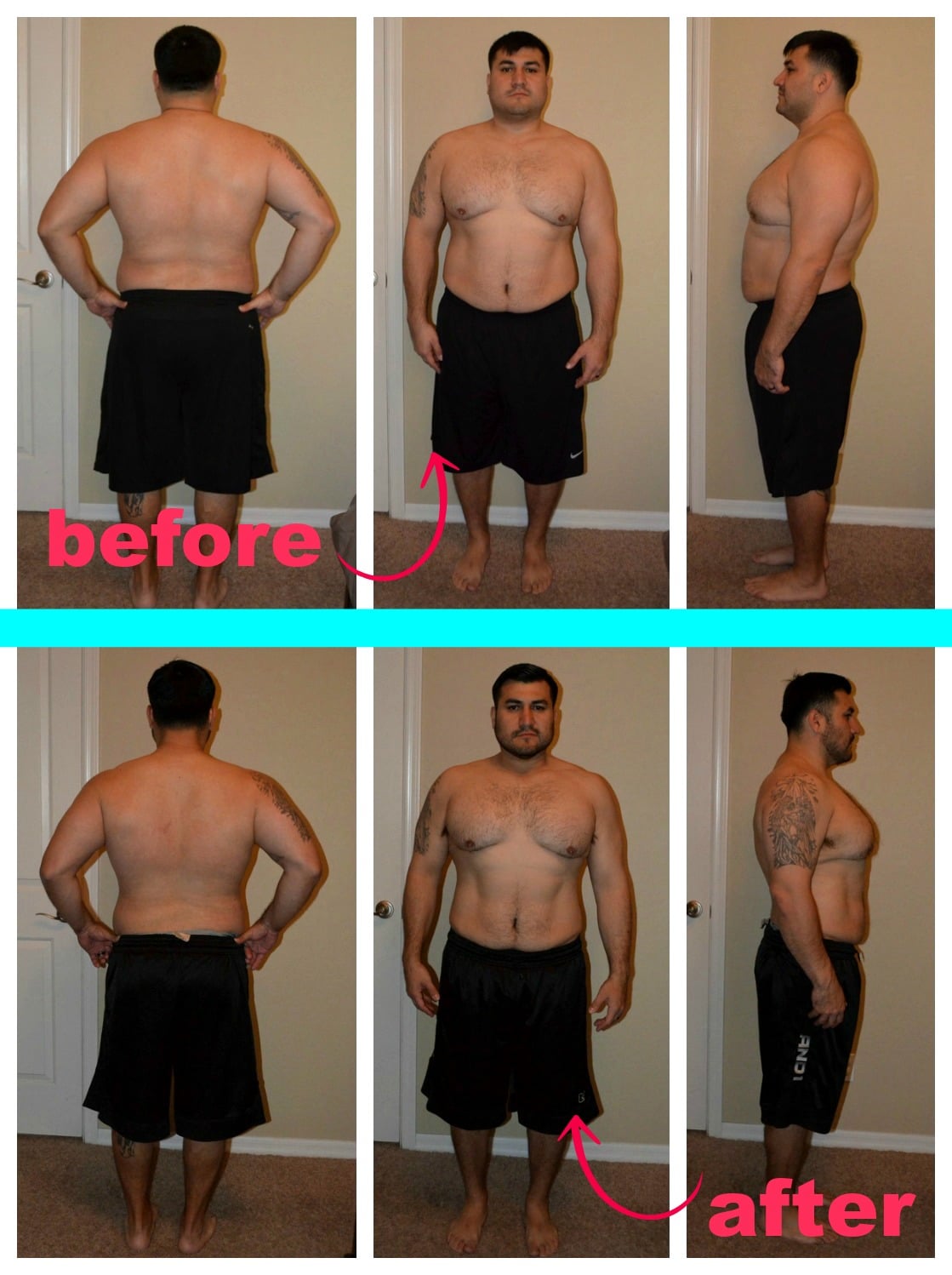 Perhaps you've heard of intermittent fasting before. Maybe you're skeptical. And if you are, that's a good thing! There are a million and one weight loss fads, scams, and trends out there that claim they will magically make you lose weight without any effort on your part. How are you supposed to know what's hype and what's real?
Fasting, of course, has been used to improve physical, mental, and spiritual health for millennia. But just because a practice is old doesn't mean it really works, either. There are many peer-reviewed studies on the science of intermittent fasting. For those with the time and the background to read them, these are perhaps the most convincing type of evidence.
But for most folks (who have no interest in wading through academic journals), real before and after examples of people's experiences with intermittent fasting are a kind of evidence that is both quick and immediately apparent.
On that note, here are two inspiring stories from people who decided to incorporate intermittent fasting into their weight loss plan and saw immediate results.
Patrick's intermittent fasting weight loss story:
Before:
Patrick, like many people, was overweight. His job kept him working long hours, leaving him with low energy and a lack of time to focus on his own young son, much less his health. He felt like he was being dragged along by life rather than acting as the protagonist of his own story. He didn't like the way he looked. He didn't like the way his clothes fit. He didn't like the direction his life was headed. So Patrick decided to take control of his weight and health.
During:
Patrick followed the five-day food cycling formula: "Some days high, some days low, some days yes, some days no." With varying caloric intakes on different days, including one day of intermittent fasting, Patrick really committed to the process of improving his health and his life.
Patrick unexpectedly discovered that his fasting periods were a freeing experience. One day a week, he didn't need to think about food or calories at all. No meal planning, no worries about getting it wrong. What one might expect to be one of the tougher aspects of losing weight ended up being the most enjoyable.
After:
In just two months, Patrick saw amazing results. He lost 30 pounds and trimmed 12 inches (a full foot!) off of his waistline. And, just as importantly, he felt better than ever!
Michelle's intermittent fasting weight loss story:
Before:
Michelle was in her early 40s, but she wasn't feeling at her peak. Far from it, in fact. She felt heavy and lacked confidence, in a serious way. She wore clothes that she knew were too big for her, in order to hide a body shape she didn't feel proud of. Food cravings, acne outbreaks, and sugar addiction all led her to feel out of control. She knew she needed to take steps in order to feel good about her body and her life.
During:
Michelle followed the same food cycling protocol as Patrick, also including one day of intermittent fasting. One of the benefits of approaching fasting this way is that it is safe for the majority of people, including women, who can develop health issues when practicing the more extreme forms of fasting often touted as get-thin-quick weight loss protocols.
After:
After two months on this schedule, Michelle lost 18 pounds and she could fit into her favorite clothes again. Her torso tightened up, she gained definition throughout her body, and she gained the confidence she previously lacked. No longer hiding behind extra-large tee shirts, Michelle even found the confidence to share her before and after photos, a major step for someone who just two months earlier, didn't even want anyone to see her in a fitted top.
These two stories barely begin to scratch the surface.
While the work these two did is certainly something to be proud of, they weren't chosen out of the thousands who try intermittent fasting because they were exceptional. Rather, they were chosen because they were representative. Intermittent fasting is a powerful method of boosting weight loss. It is effective and safe for people of different ages, different genders, different sizes, and different abilities.
Many of us experience that dreaded plateau, where weight loss just doesn't seem to come as easily as it did before. If doing what you've tried before stops working, it's time to try something new. And for many, many people, this is where intermittent fasting becomes such a key part of their weight loss journey. Done appropriately, a regular fasting period can kickstart your body's fat burning processes, even if it seems like those extra pounds are never going to go away.
Will the next intermittent fasting before and after story be yours?
Snap that "before" picture. Watch the intermittent fasting before and after video for some motivation. Get inspired. And in two months, you might just be telling your friends about how intermittent fasting made all the difference in the world. You can also take your fasting results to the next level, by downloading our free Intermittent Fasting Cheat Sheet!