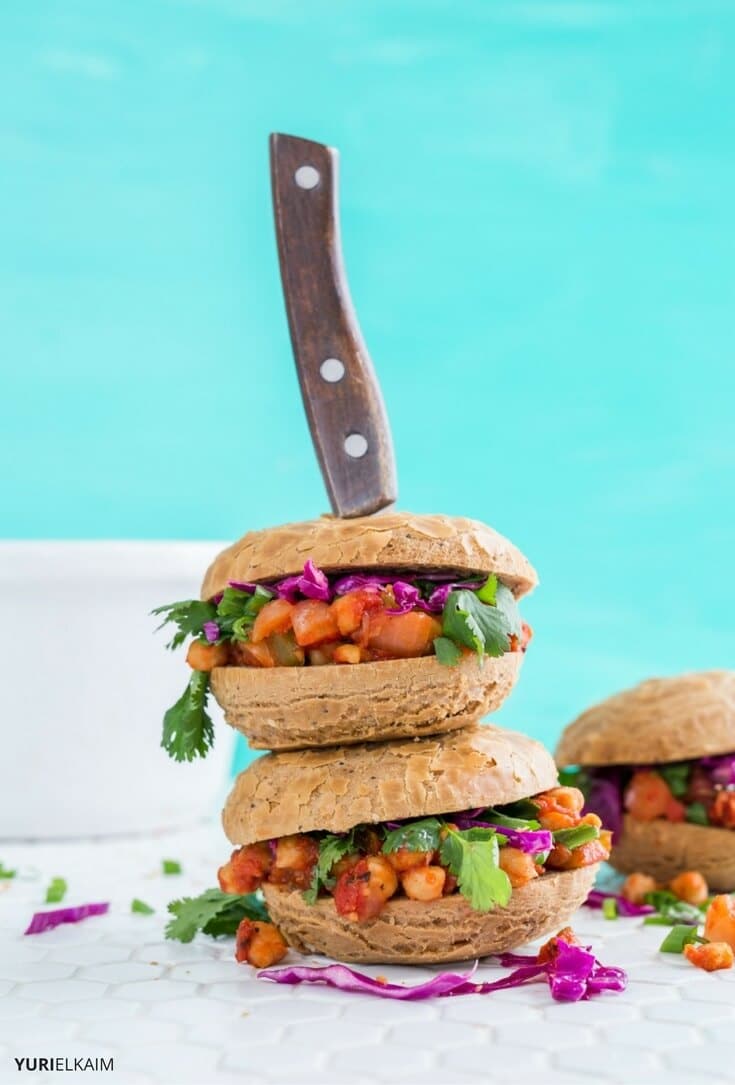 Winter usually means comfort food. But January usually means healthy eating.
What's a foodie to do?
How about take a favorite comfort food, upgrade it to a plant-based meal, and then cook it in the crockpot?
With this vegan version of Sloppy Joes, I've done just that. In this easy-to-make dish, chickpeas stand in for ground beef and grain-free buns replace the usual refined flour rolls. The end result is a delicious, filling dish that takes just 15 minutes of hands-on prep time.
Crockpot cooking is one of our favorite ways to cook in the winter. Well, actually, it's one of our favorite ways to cook in the summer, too.
There's something so wonderful about tossing all of the ingredients into a slow cooker in the morning, then coming home from a long day to a house that smells like dinner.
Here are a few of my favorite recipes healthy crockpot recipes:
Vegan Sloppy Joes
So let's talk about Sloppy Joes.
For this recipe, I really wanted the flavor here to mimic regular Sloppy Joes, with rich tomato paste, fire-roasted tomatoes, and a touch of maple syrup make for a sweet BBQ-style sauce.
Just like a manwich – only better, because we're going to toss in two cans of chickpeas.
Once cooked, the chickpeas become almost caramelized with BBQ flavor. Creamy and garlicky, they taste splendid topped with crunchy purple cabbage slaw.
And while you can skip the cabbage and just enjoy the sandwiches straight, I recommend keeping it.
You'll be adding dietary fiber, potassium, vitamin B1, and folate to your meal. Plus, the bright color makes this meal a feast for the eyes (as well as the stomach).
Do yourself a favor and serve up a dinner that looks as good as it tastes.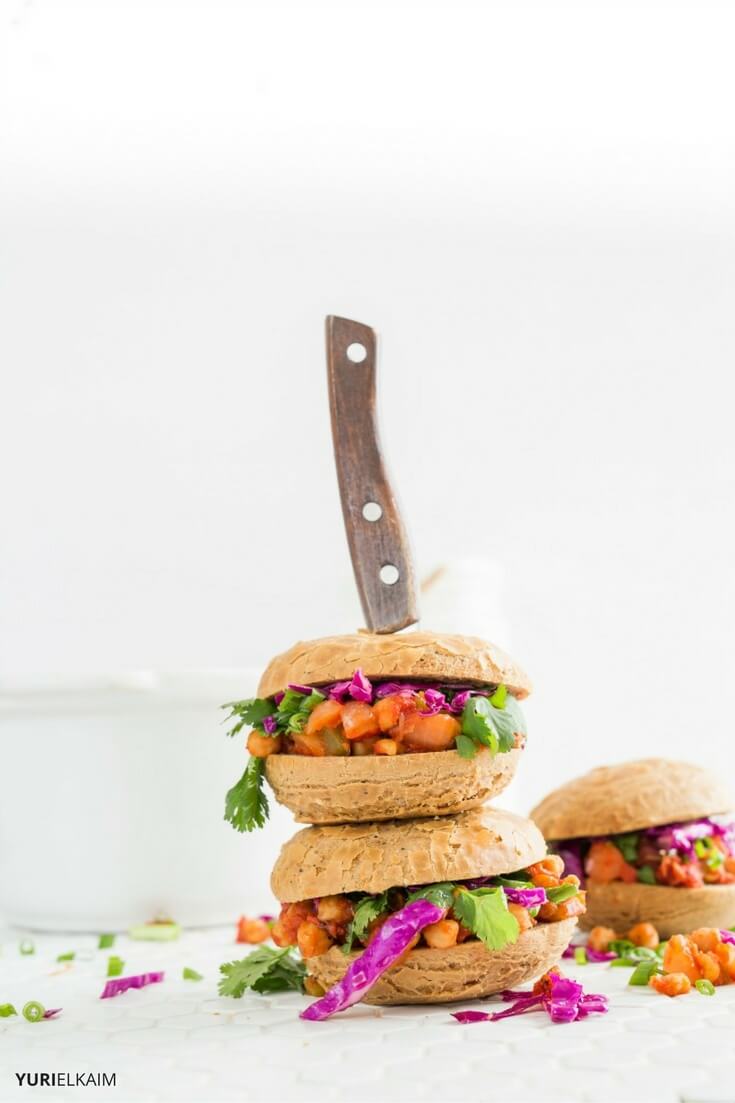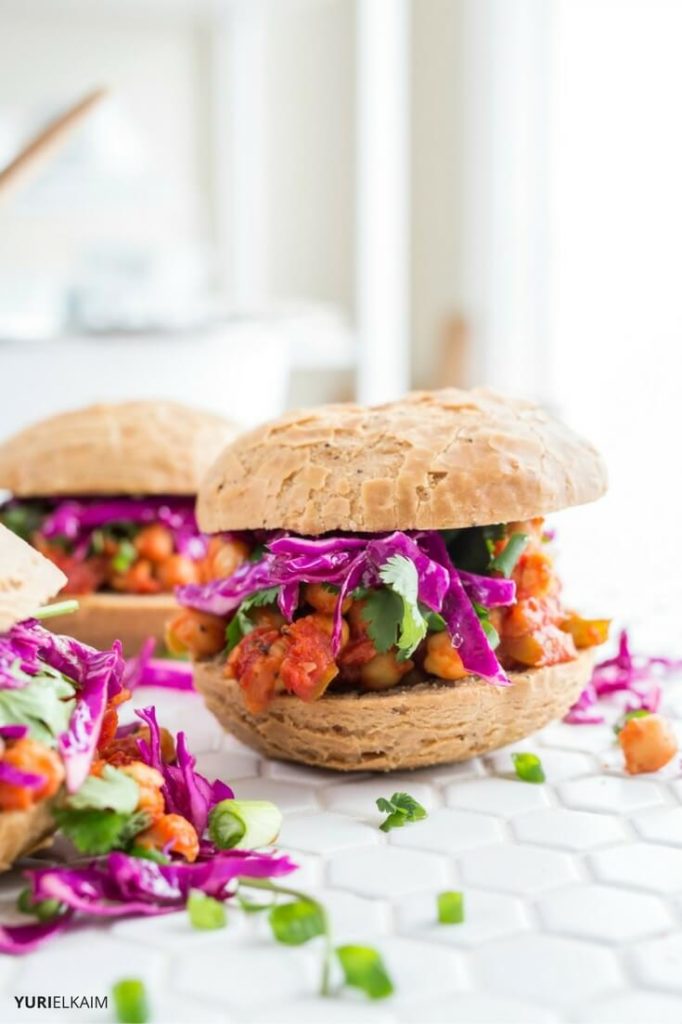 | | |
| --- | --- |
| | |
In a 3- to 4-quart crockpot, mix together chickpeas, green pepper, onion, tomatoes, tomato paste, chili powder, cumin, 3/4 tsp salt, 3 tbsp maple syrup and water.

Cover and cook on high for 2 to 4 hours or on low 4 to 6 hours.

Toss cabbage with coconut oil, vinegar, 1 tbsp maple syrup and a pinch of salt.

Serve sloppy joe mixture on grain-free buns, topped with cabbage slaw, cilantro and green onions.
 Easy Meals Every Night
Looking for a solution to the never-ending "What's for dinner?" question?
You need the All Day Energy Diet Community Cookbook. This FREE cookbook includes more than 65 gluten- and dairy-free recipes that are easy and quick to prepare. They're also low in sugar and high in taste.
You can get your copy by clicking the banner below.