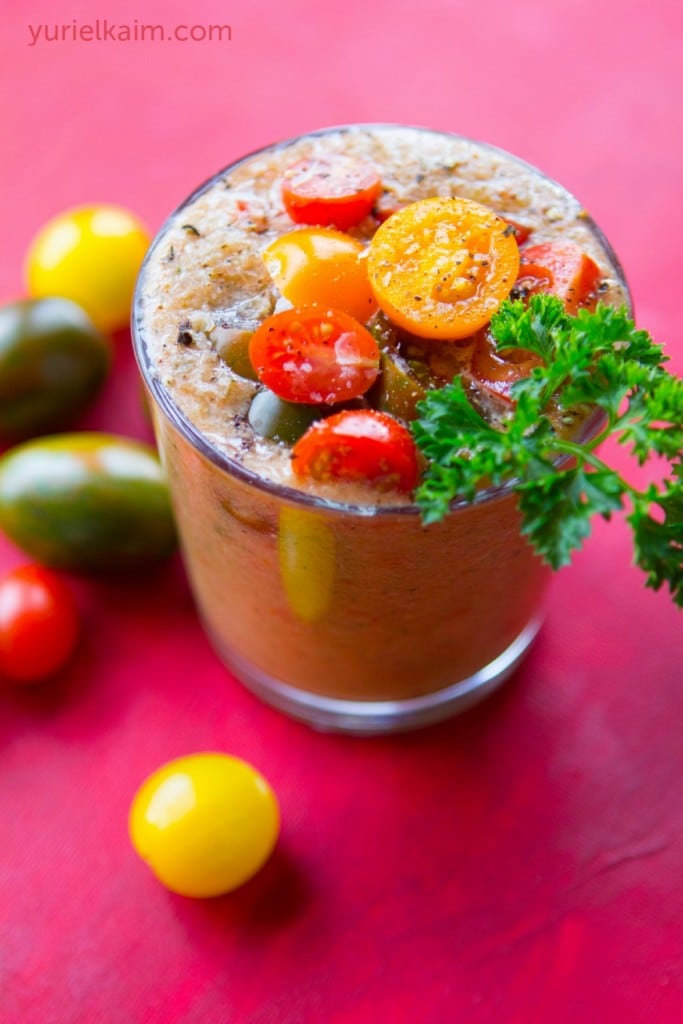 You may not think of tomatoes as a traditional smoothie ingredient, but they add fresh taste and nutritional value to a smoothie. This savory smoothie will keep your blood sugar levels stable for hours. I added a jalapeno pepper for some kick, but you can leave it out if hot isn't your thing. The capsaicin in the pepper has powerful medicinal properties, including promoting healthy blood flow throughout your body and providing anti-inflammatory benefits. They also taste great. There's a reason tomato-based V8 has been a top-selling drink for dozens of years. Only problem? You don't need the high sodium and nutrient-trashed version you'll find with canned V8.
The fresh, organic tomatoes in this smoothie are packed with powerful antioxidants, including vitamin C and beta-carotene. These antioxidants fight disease-causing free radicals, reducing your risk of age-related diseases like diabetes and heart disease, and also giving you glowing skin. Research indicates that tomatoes ward off lung, stomach, and prostate cancer due to their high lycopene content. Lycopene has the highest antioxidant activity of all the carotenoids. Tomatoes also contain high levels of alpha-lipoic acid, which helps the body convert glucose into energy, and choline, which aids in muscle movement, learning, and memory.
If you need a break from a sweet smoothie (or are craving a virgin version of a Bloody Mary), this tomato smoothie is perfect! You'll get tons of flavor and a whole host of nutritional benefits with a kick of heat added in!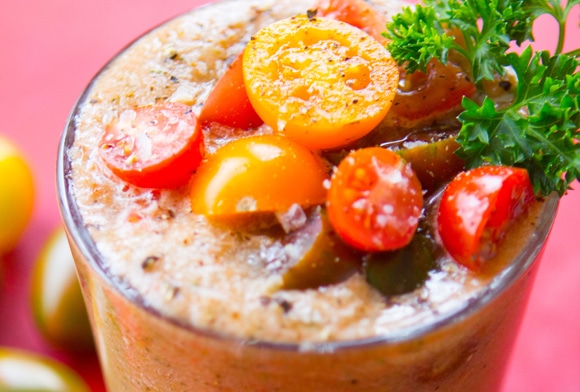 | | |
| --- | --- |
| | |
Blend all ingredients until smooth. Add more water if necessary. Enjoy!