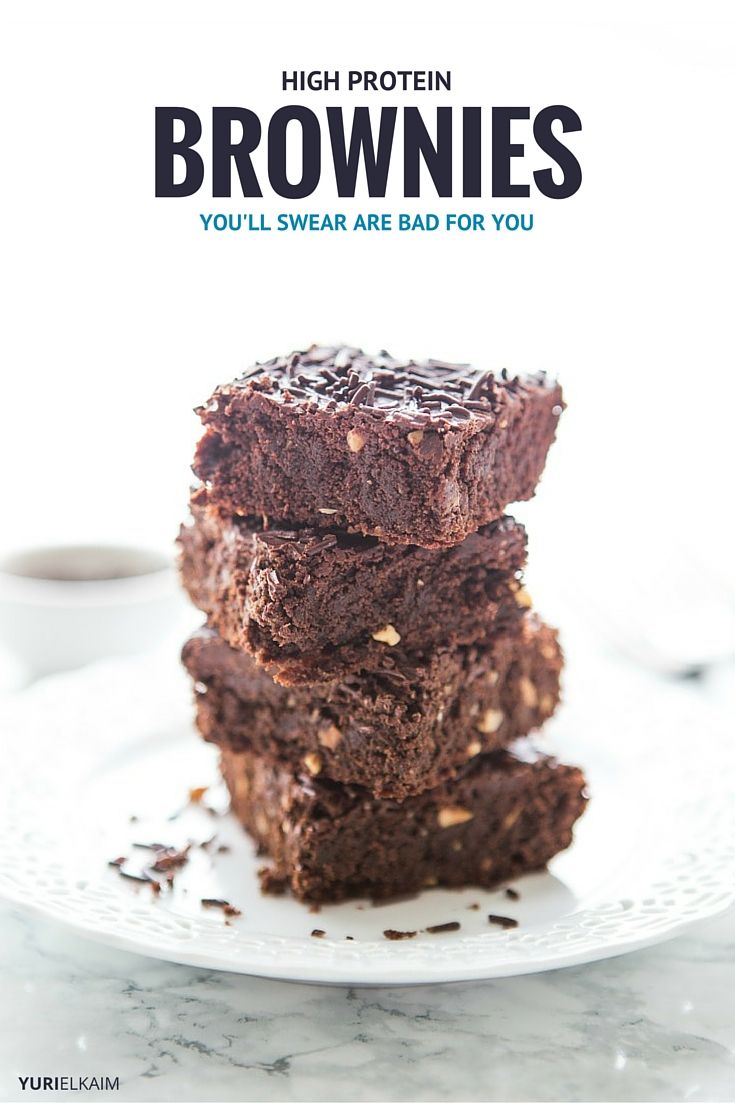 Everyone deserves a sweet treat, and these gluten-free high-protein brownies are a no-guilt way to enjoy dessert.
These protein brownies have the irresistibly rich, gooey, fudgy taste that you expect from a brownie, but you won't have to ditch your healthy lifestyle for this delectable bakery treat.
I've left out the unhealthy stuff that have no place in healthy eating recipes like this one: there's no refined flour or sugar. Instead, I've added in what your body really wants – protein, antioxidants, and anti-inflammatories.
The recipe does contain protein poweder, but if you don't have access to my Pure Plant Protein powder, another plant-based chocolate protein powder can be used. Just keep in mind that the recipe was tested using PPP.
Why Protein Brownies?
Protein helps keep you full long after you've eaten, and it provides fuel for the body. Protein is also important for revving metabolism and for keeping the body's metabolism going throughout the day.
I really wanted to pack protein into these brownies, so the recipe calls for three heaping scoops of protein powder, as well as one cup of almond butter, which has a whopping 52 grams of protein.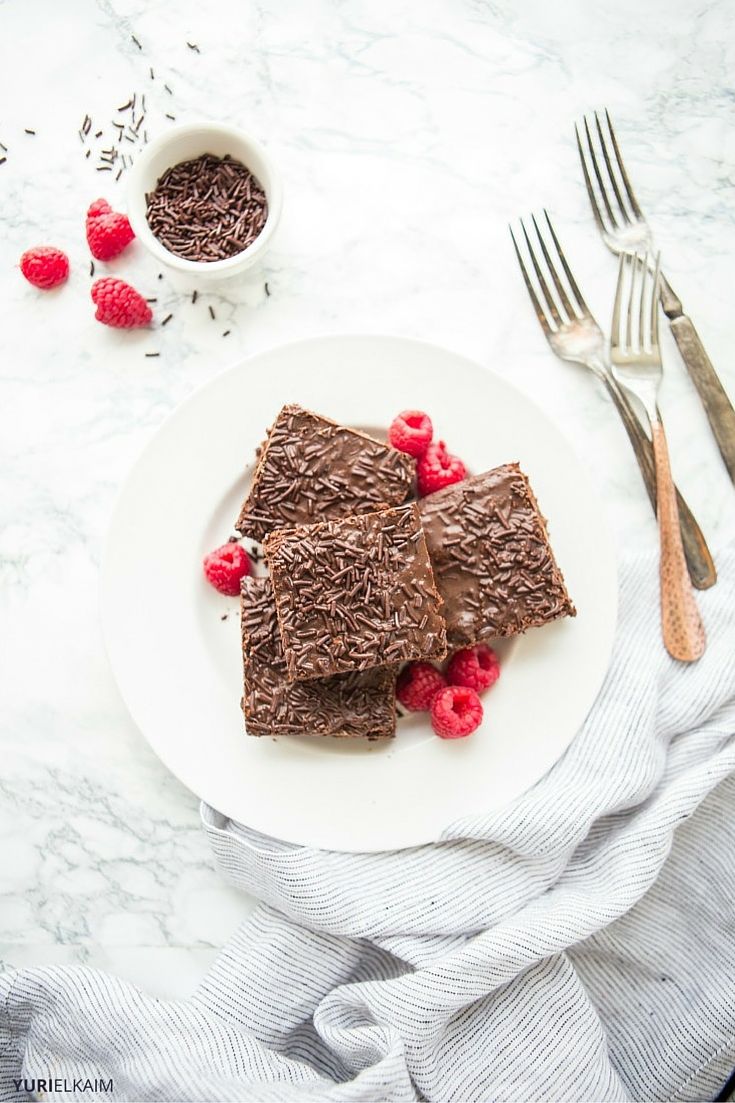 Almond butter is also high in Vitamin E, which protects our cells from oxidative damage, and is loaded with heart-healthy, anti-inflammatory fats.
I've also replaced regular sugar with stevia. Stevia is a naturally sourced plant sweetener that doesn't raise blood sugar levels.
When you ingest regular sugar, it causes your pancreas to release insulin, which the body uses to absorb the excess sugar in the blood, helping to stabilize blood sugar levels.
When too much insulin is released, as would be the case after eating a conventional high-sugar brownie, blood sugar levels would initially spike and then drop below normal, causing an energy crash.
Chocolate is Good for You
And that rich, indulgent chocolate has plenty of health benefits too.
Cocoa powder is high in antioxidants and anti-inflammatories, and has protective effects on the nervous and cardiovascular systems.  In fact, the polyphenols in cocoa powder have been shown to reduce the inflammatory markers of cardiovascular disease (1).
It has also been shown to lower insulin resistance (2).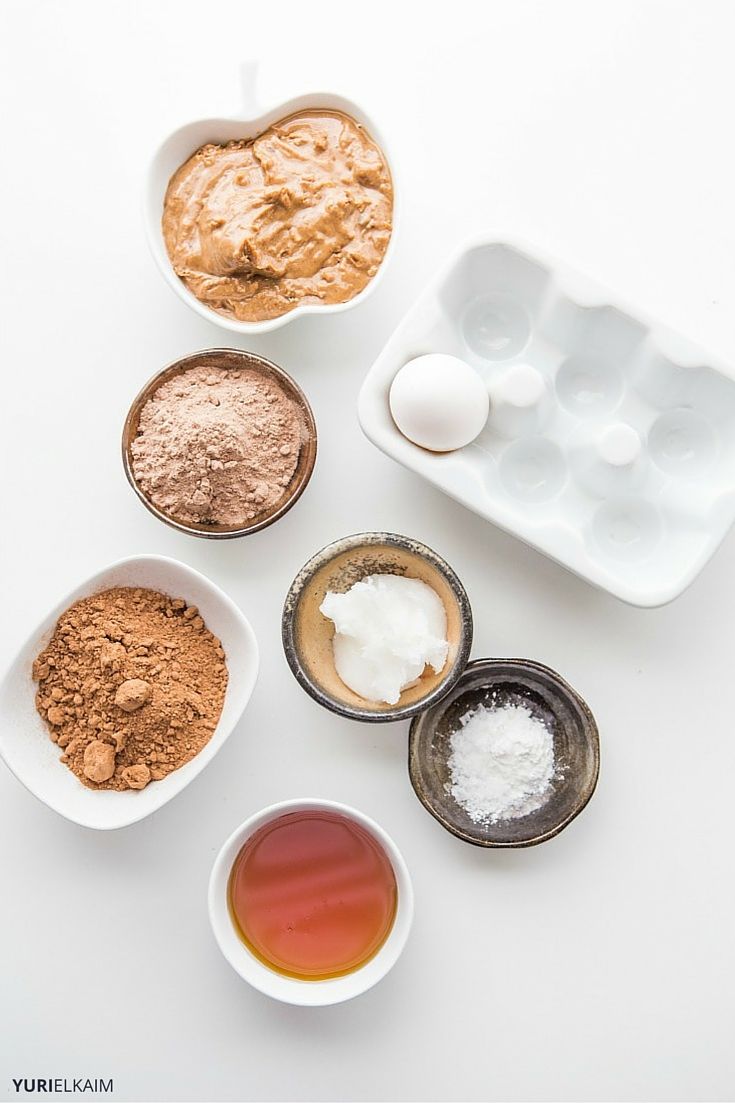 For my vegan readers: This protein brownie recipe was tested using eggs, but if you like playing with recipes at home, it's possible that flax eggs or a vegan egg substitute may offer an acceptable stand in.
I can't say for sure, because I haven't tried making this recipe vegan. But if you do, come back and tell me how it went!
Alternatively, you could always try my other brownie recipe.
And if you want to avoid the sprinkles, as most of them are made with sugar, try topping this protein brownie recipe with sliced almonds, chopped peanuts or even Enjoy Life! mini chocolate chips.
Or you can leave them plain. They taste great, no matter how you top them.
Healthy Grab & Go Snack
Keep these brownies on-hand for a quick, on-the-go snack that's full of rich, chocolaty flavor.
Pack in a small, reusable container along with your lunch or enjoy one for a mid-afternoon snack. Any way you serve them, these brownies will be a big hit.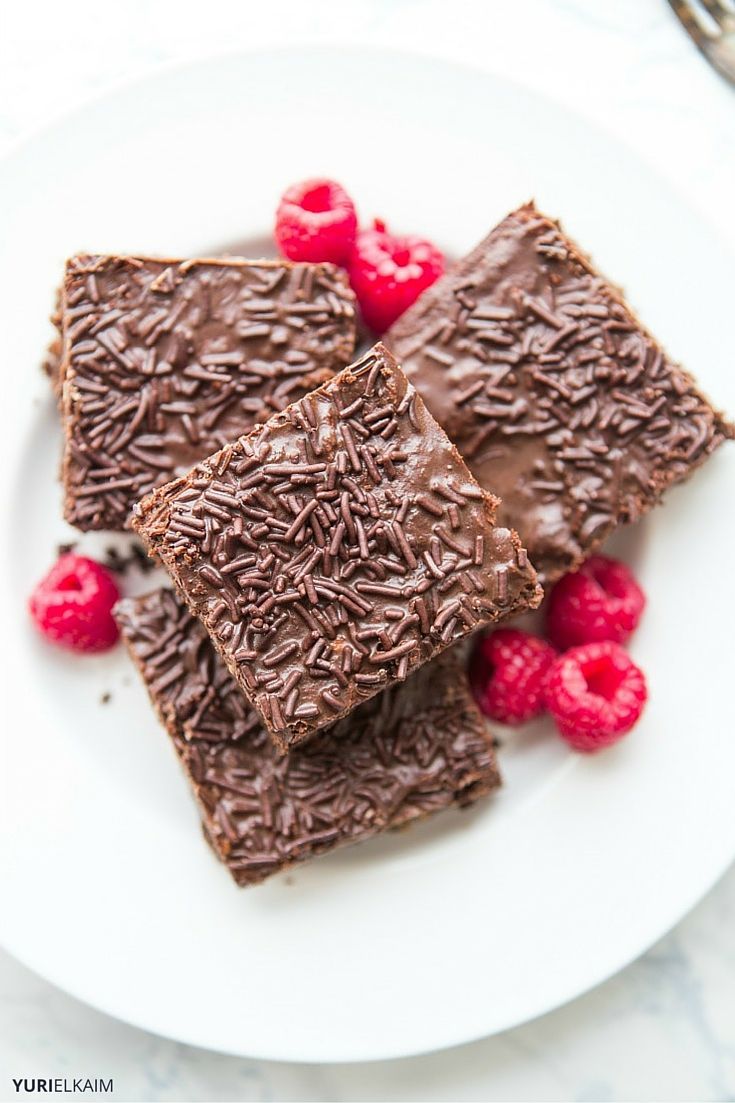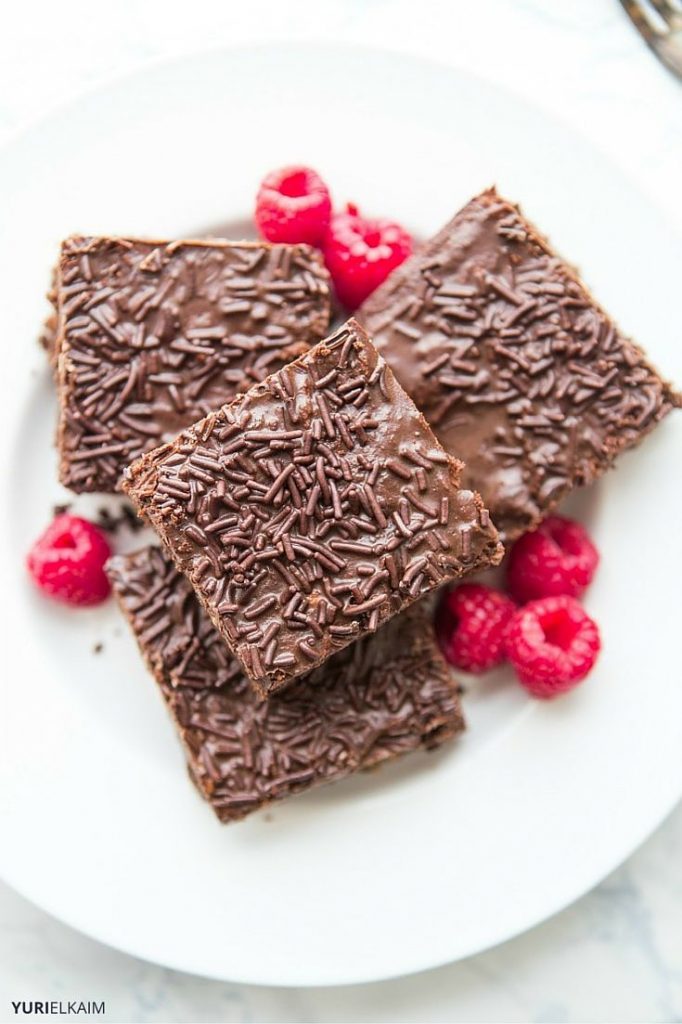 | | |
| --- | --- |
| | |
Preheat oven to 325 degrees.

In a stand mixer, beat together all brownie ingredients until smooth.

Pour into a 9x9-inch baking pan, sprayed with nonstick coconut oil spray.

Bake for 20-25 minutes, or until the center springs back when gently touched.

If icing is desired, melt coconut oil.

Stir together with cocoa powder and just enough stevia to make it sweet, drizzle over the top of the brownies.

Garnish with sprinkles or nuts, if desired.

Place in the fridge or freezer until icing becomes firm. Enjoy!
 Satisfy Your Sweet Tooth
You don't have to "cheat" on your healthy lifestyle when you choose to have dessert.
Check out my Healthy Desserts eBook, which contains 8 irresistibly delicious desserts that are 100 percent gluten- and dairy-free … and low in sugar! Click the banner below to download now, for FREE!