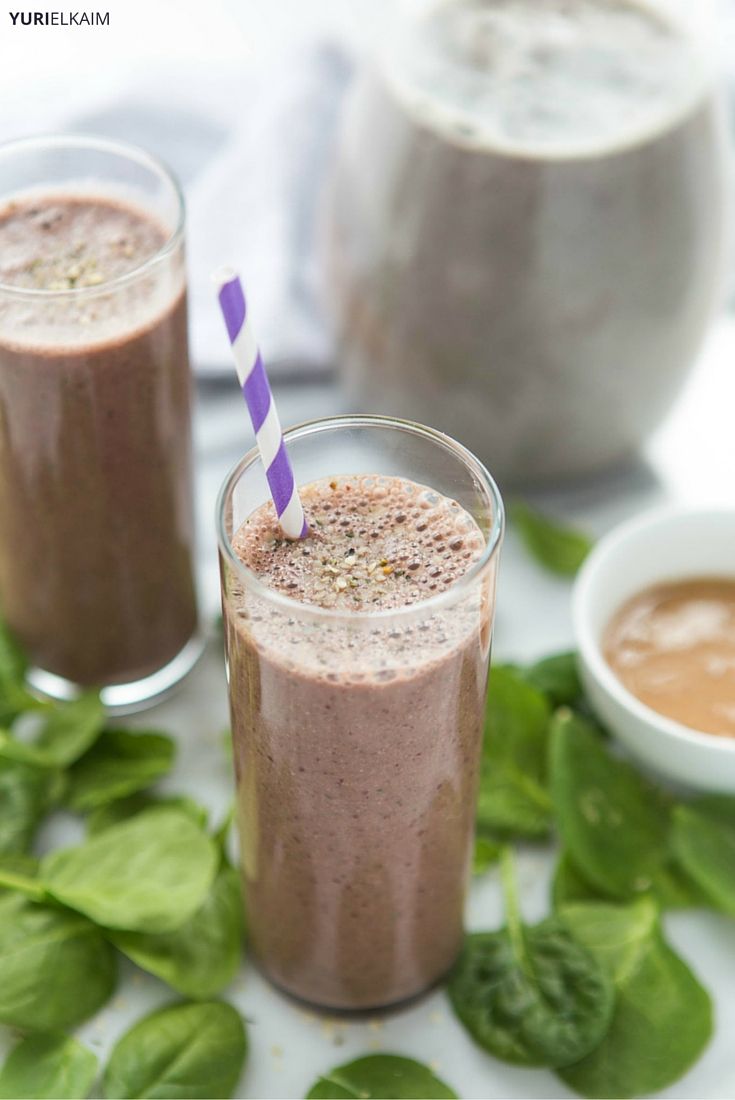 If you suffer from post-workout muscle soreness, we've got the drink to help you recover fast.
Bonus: It tastes amazing!
It's no wonder your muscles hurt after you exercise. Working out causes micro tears and an accumulation of waste products in your muscles. Feeding them the proper fuel is imperative for refueling and repairing your tissues.
We've created a post-workout shake with the perfect balance of protein, healthy fats and carbohydrates to get your muscles into optimal recovery mode.
Even though I suggest focusing on healthy eating and staying away from refined carbohydrates (such as white bread, cereals, pasta, and baked goods), the carbohydrates in fruits and vegetables provide glucose, which aids in restoring glycogen to your muscles.
This post-workout peanut butter protein shake contains cherries, and aside from the muscle-repairing carbohydrates in cherries, they also have remarkable anti-inflammatory properties that help you to bounce back after a punishing workout.
One study found that participants who drank one ounce of cherry juice twice a day for 10 days recovered more quickly from a workout than the control group (1).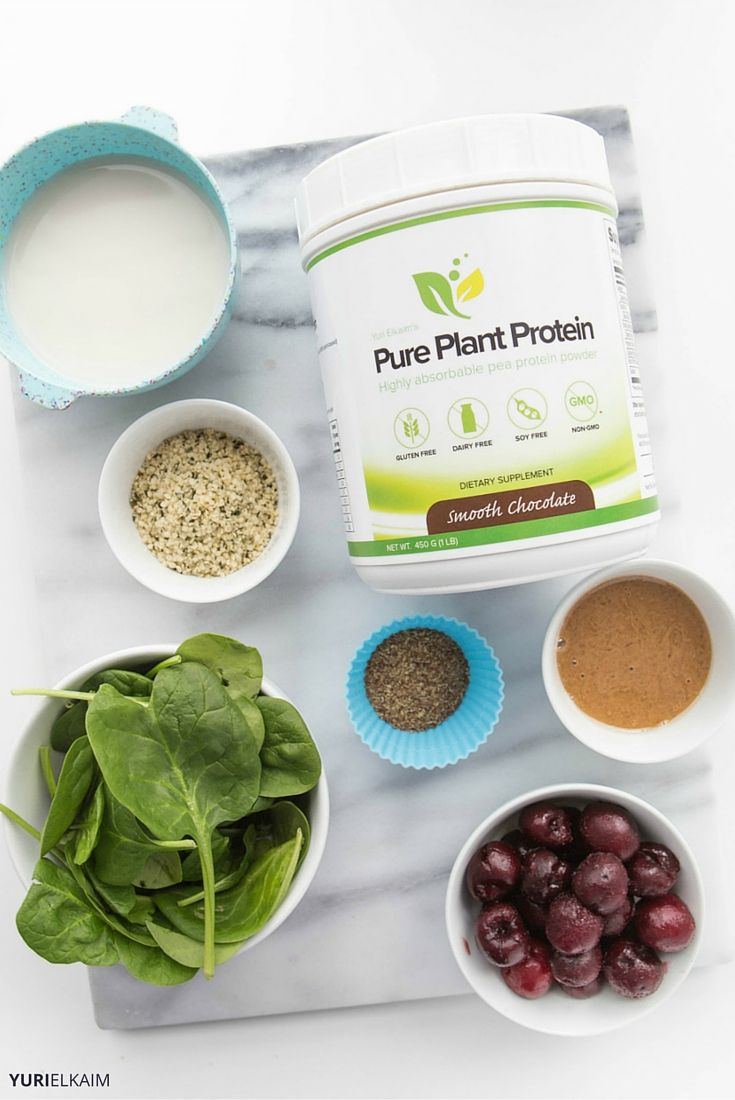 Another study found that marathon runners who drank tart cherry juice for 5 days pre-race, race day, and 2 days post-race had a significantly faster recovery of strength when compared with those drinking an alternate drink.
Researchers believe the anti-inflammatory properties of the cherries work like the ibuprofen in your medicine cabinet to tame post-workout inflammation, and the antioxidants in cherries work to mop up oxidative stress (2).
Here are 3 more post-workout drinks you might like:
This Peanut Butter Protein Shake Speeds Recovery
As an athlete, protein will help you recover from exercise, too. The protein in this shake – from the protein powder, flax and hemp seeds and the nut butter – helps repair damage to muscle fibers from exercise and helps rebuild muscle tissue.
You'll also get a small amount of healthy fats in this post-workout drink, and they're needed for healing muscles and joints as well.
If you work out, which I hope you do, this post-workout shake is one you definitely need to try.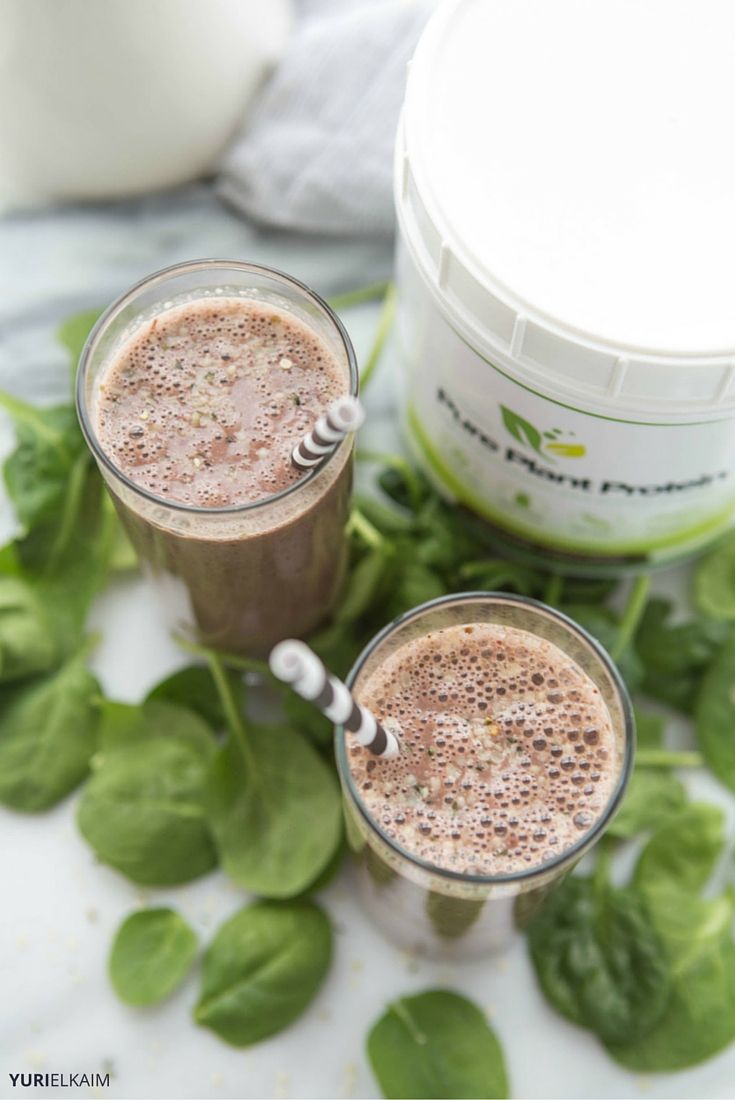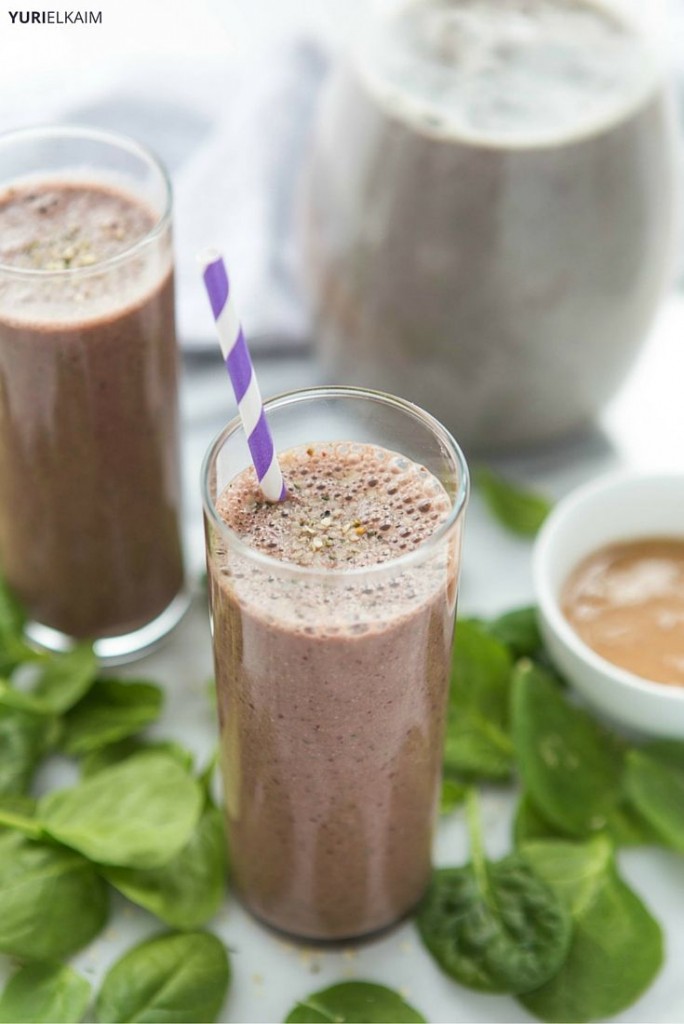 | | |
| --- | --- |
| | |
Blend all ingredients together until smooth. Enjoy immediately.
8 Hidden Facts Everyone Should Know About Protein
Did you know most of what you've been told about protein has been heavily influenced by the sport of bodybuilding and protein manufacturers?
Considering their goal is to sell MORE protein, it begs the question, "Are you been lied to by misleading claims and misinformation about protein?" Take this quick 8-question protein quiz to discover the truth once and for all…