If fudge is on your no list, this recipe will likely move it over to your yes list, pronto!
While it might appear rich and indulgent, in reality this peanut butter fudge recipe is a healthy treat that's well worth making. It's low in sugar, is gluten free, and has some impressive health benefits.
This recipe takes only 10 minutes of "active" time to make and contains only three simple ingredients: antioxidant-rich maple syrup, fiber-packed coconut butter, and peanut butter for a tasty source of protein and delicious flavor.
Want to know what you won't find in this recipe? Butter, heavy cream, or refined sugar.
Good – and Good For You!
If you're wondering what the difference is between coconut oil and coconut butter, we've got the answer.
Coconut oil is made from the extracted fat of coconut meat, while coconut butter comes from the dried, fibrous meat that's processed until it resembles the consistency and texture of butter. Coconut butter is generally used as a spread, and isn't typically used for cooking like coconut oil.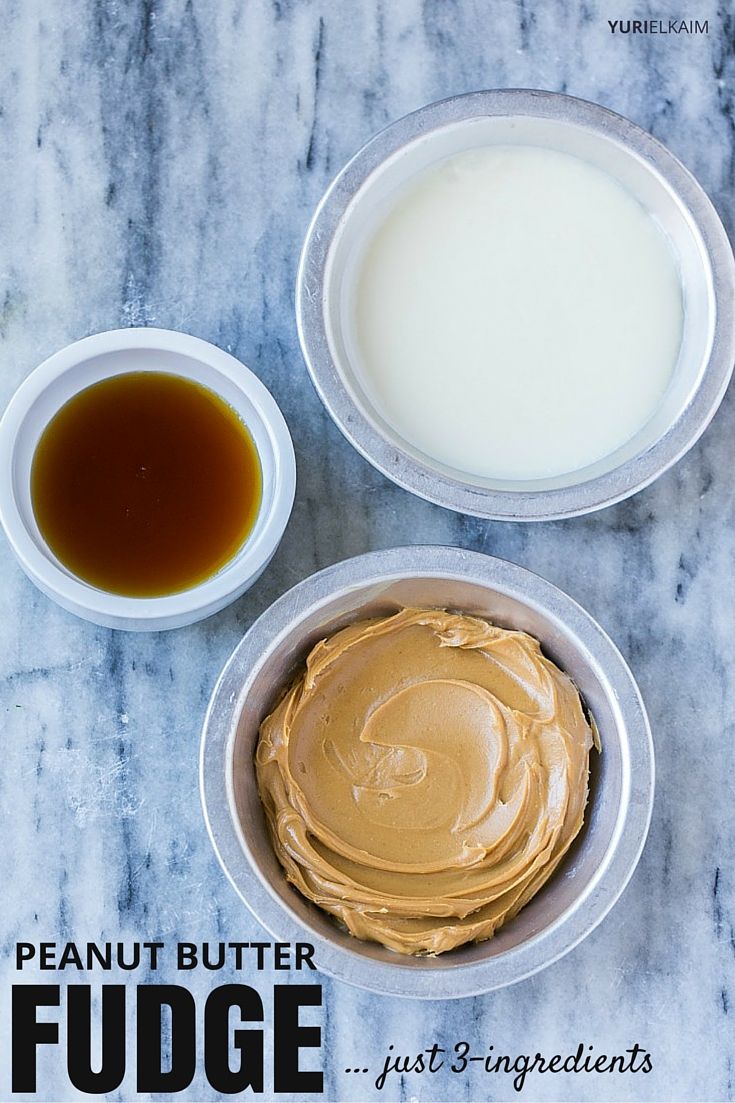 You can purchase coconut butter at most grocery stores in the same aisle as the coconut oil, or at natural food stores in the pantry section. For simplest shopping, I recommend ordering online.
One health benefit of coconut butter is fiber, since it's made from the meat of the coconut. Fiber will keep you feeling full long after eating and helps with digestion.
[Related: Cheat-Sheet: 45 Incredible Uses for Coconut Oil (And Benefits)]
Coconut butter is also rich in lauric acid, which boosts immunity and destroys harmful bacteria and viruses.
Like coconut oil, coconut butter contains medium-chain triglycerides, which sets it apart from other saturated fats. Medium chain triglycerides raise good cholesterol levels, decreasing the risk of heart disease.
The healthy fatty acids in coconut oil go straight to the liver from the digestive tract, where they are used as a quick energy source.
Coconut oil has been shown to reduce waist circumference, and a 2009 study found that coconut oil reduced waist size when consumed by subjects with abdominal obesity (1).
Peanut Butter Power
Meanwhile, peanut butter is packed with fiber, protein, and healthy fats. It has 7 grams of protein in 2 tablespoons, and protein is also helpful for keeping you full.
The fats in peanut butter are heart-healthy, as well as the potassium, which is important for triggering electrical impulses in your heart.
Although I've never made this recipe with almond butter, I assume a roasted almond butter would work well.
I've snuck in a small amount of maple syrup to add just the right amount of sweetness without making your blood sugar skyrocket.  Maple syrup also has trace antioxidants and important minerals that you won't find in refined sugar.
I also haven't tried using honey as a substitute for the maple syrup, but I'm sure it would taste just as good.
Easy Peanut Butter Fudge Recipe
Is there really any reason not to make this three-ingredient healthy fudge?
Whip up a big batch, slice it into squares and pack a square or two to bring along to your next workout, hike, or to work, to healthfully feed those mid-afternoon cravings. It's the perfect nosh for when you want something sweet, but you also want to feel good about what you're eating.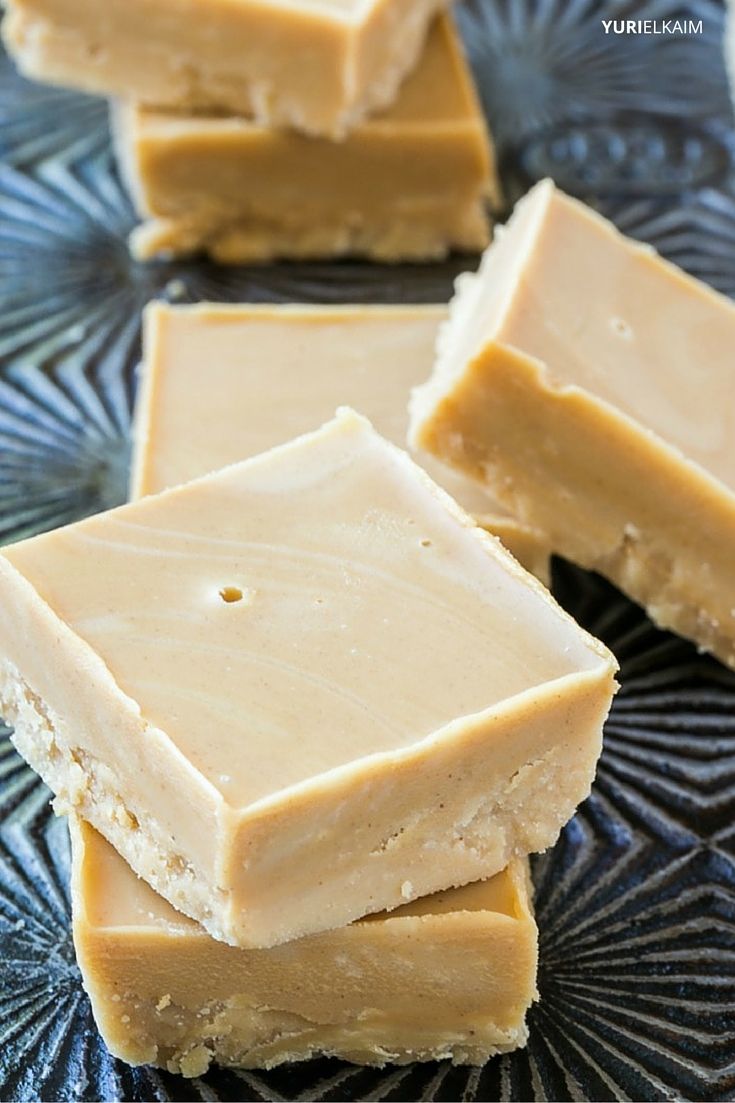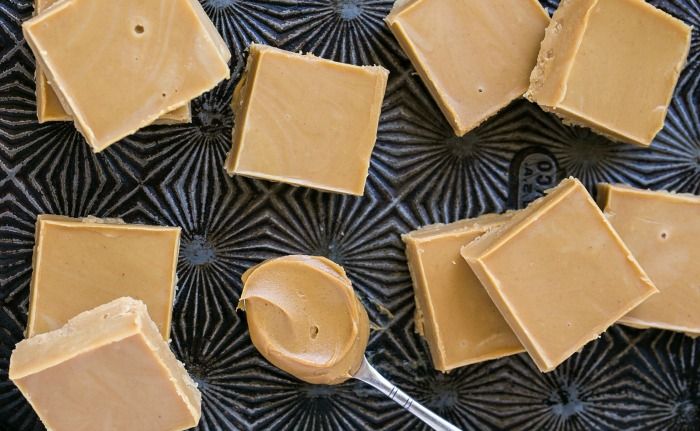 | | |
| --- | --- |
| | |
Grease an 8½-inch loaf pan and line the bottom with parchment paper, leaving an overhang on both sides.

Place the coconut butter, peanut butter and maple syrup in a medium bowl. Microwave mixture for 30-second increments until ingredients are mostly melted. Whisk to combine thoroughly.

Pour the mixture into the prepared loaf pan and refrigerate for at least 2 hours.

Run a thin knife along the edges of the pan and use the parchment overhang to lift the fudge out of the pan.

Cut into squares and serve. Store the remaining fudge in the refrigerator.
Desserts Can Be Heathy
Want more? Check out my free Healthy Desserts eBook, which features eight irresistibly delicious healthy desserts that are 100 percent gluten- and dairy-free and low in sugar.
Get it – for FREE! – right now by clicking the banner below.