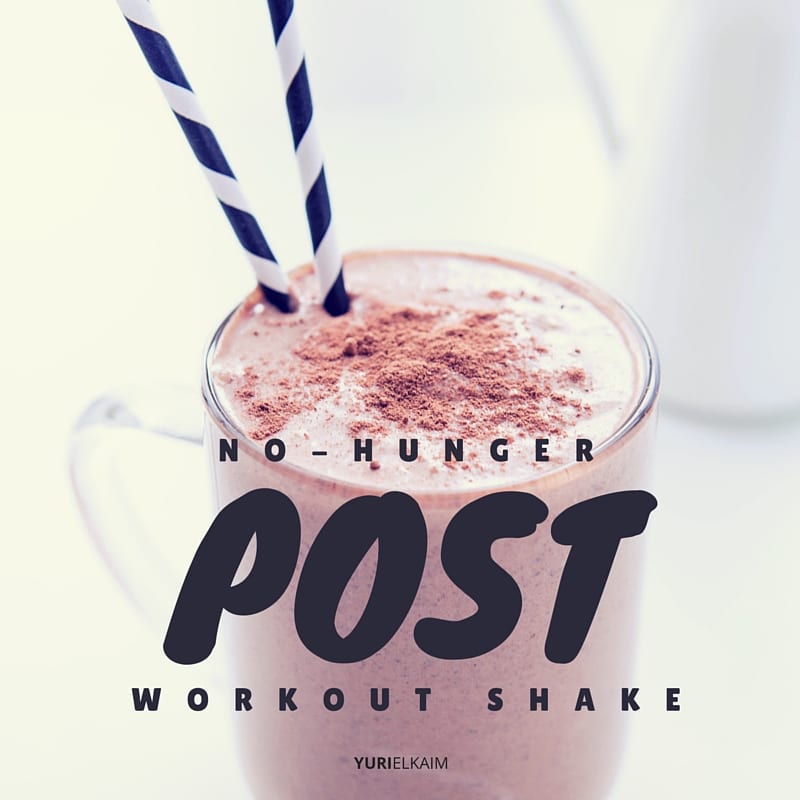 Beans in a smoothie? It may seem a little out there, but the creamy texture of this killer dessert-like shake is amazing, and it has a surprisingly great taste when combined with the other ingredients. It's a perfect post-workout shake.
After hearing people lament that exercise just made them hungrier, I developed a recipe for a post-workout shake that would wipe out those hunger pangs that hit when you're sweaty and tired.
Why You Need This Post Workout Shake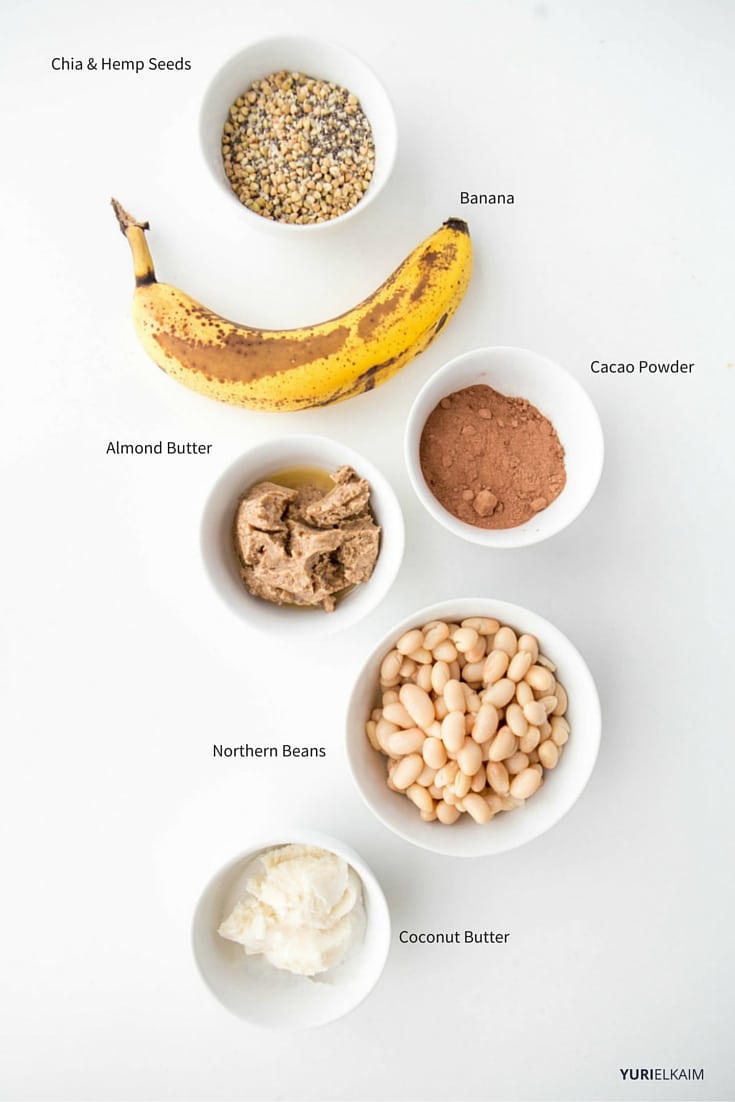 Post-workout recovery is serious business. That's why I put careful thought into these post-workout shake ingredients.
New research indicates that protein induces satiety in the short term, and I've chosen whole foods that are high in protein to keep you feeling full, including white Northern beans, chia seeds, hemp seeds, and almond butter. (1)
[Read: 12 Best Vegan Protein Sources: The Definitive Guide to Plant-Based Protein]
Since none of these ingredients have an overpowering taste, they work well together in this smoothie while delivering a large amount of protein for a high-powered dose of post-workout nutrition. If you want to discover just how powerful proper protein fueling is, check out my book The All-Day Fat Burning Diet.
Fiber is also known to induce feelings of satiety, since it moves slowly through your digestive tract, prolonging the sensation of fullness.
Great northern beans are an excellent source of dietary fiber, supplying 50 percent of the recommended daily allowance per cup of cooked beans.
Chia seeds contain a great amount of dietary fiber, and also expand in your digestive tract as they absorb liquid, which is yet another route to obtaining a feeling of fullness.
Coconut oil is the final major ingredient of this post-workout smoothie. Due to the unique composition of this medium chain fatty acid, coconut oil can also induce a feeling of fullness after eating.
If you pack away food like a hungry bear after exercise, try this no-hunger, post-workout smoothie. I guarantee it will stop your hunger pangs and keep you feeling full for hours!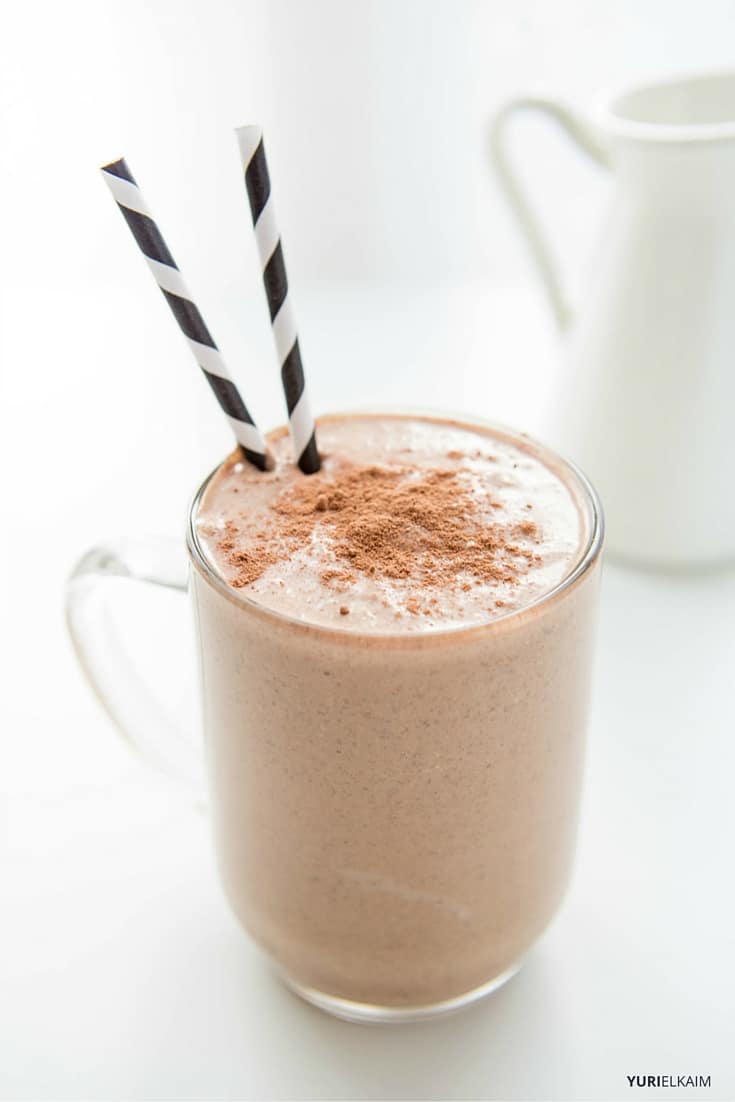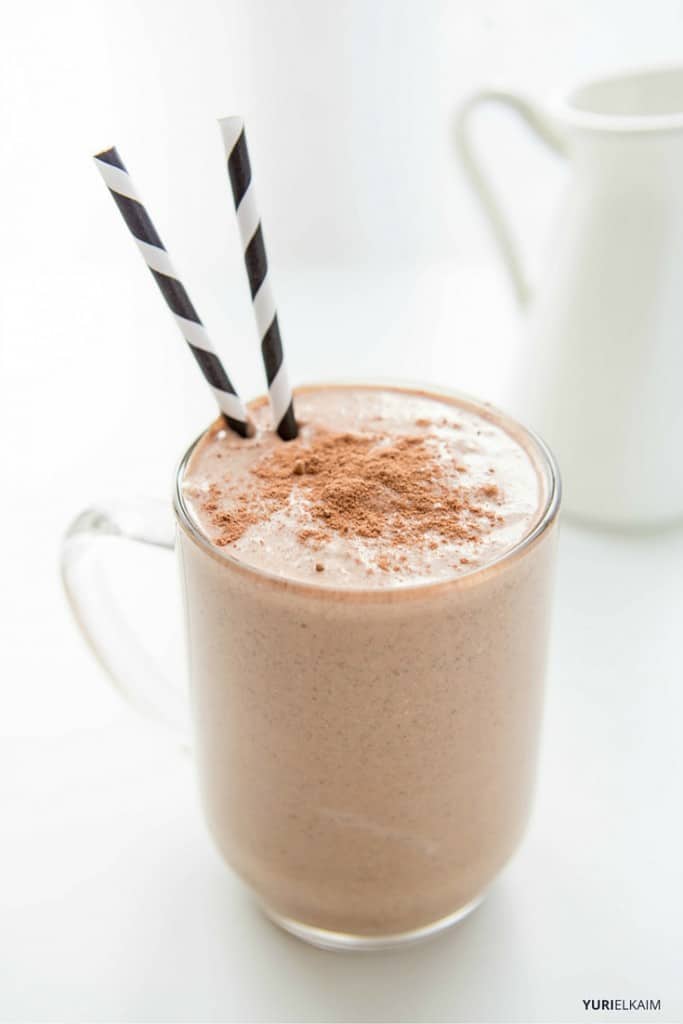 | | |
| --- | --- |
| | |
Blend in a hi-speed blender until pureed.
* Swap in raw maple almond butter here if you want. Maranatha is the brand I use.
Ultimate Post-Workout Protein Shake FAQ
Why shouldn't I be worried about the calorie content of this smoothie?
Although a calorie is certainly a calorie, don't let the high caloric content of this smoothie scare you away.
Because the calories in this shake are rooted in healthy fats and protein, it will satiate you far more quickly than low-calorie foods would, making you eat less calories automatically. Essentially, you'll be getting more calories in one sitting than you ordinarily would, but you won't want as much to eat or drink later.
Most studies show that protein is the most fulfilling macronutrient, so instead of counting calories, keep counting protein. Get enough of it and you'll be fueling your best body ever, I promise.
Enjoy This Article?
Did you enjoy My Ultimate No-Hunger Post-Workout Shake recipe?
If so, you might also like my How to Make the Perfect Green Smoothie printable. Click the banner below to get it for FREE.