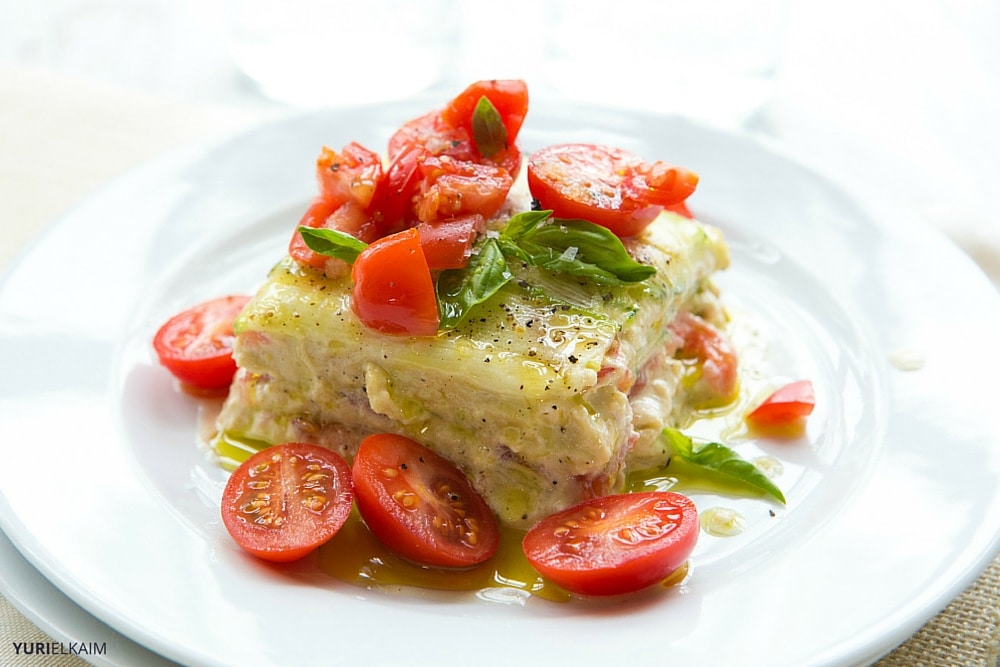 Zucchini is a bountiful garden vegetable, and even if you don't have your own garden, it's easy to come across in the summer months.
Most people turn to quick bread recipes to use up extra zucchini, but this no-bake lasagna is a healthy alternative for getting the most out of this plentiful garden veggie.
If you don't have a green thumb or garden space, head to your local farmer's market for the zucchinis, tomatoes, and fresh basil in this recipe. I guarantee that using the freshest ingredients makes this lasagna a standout.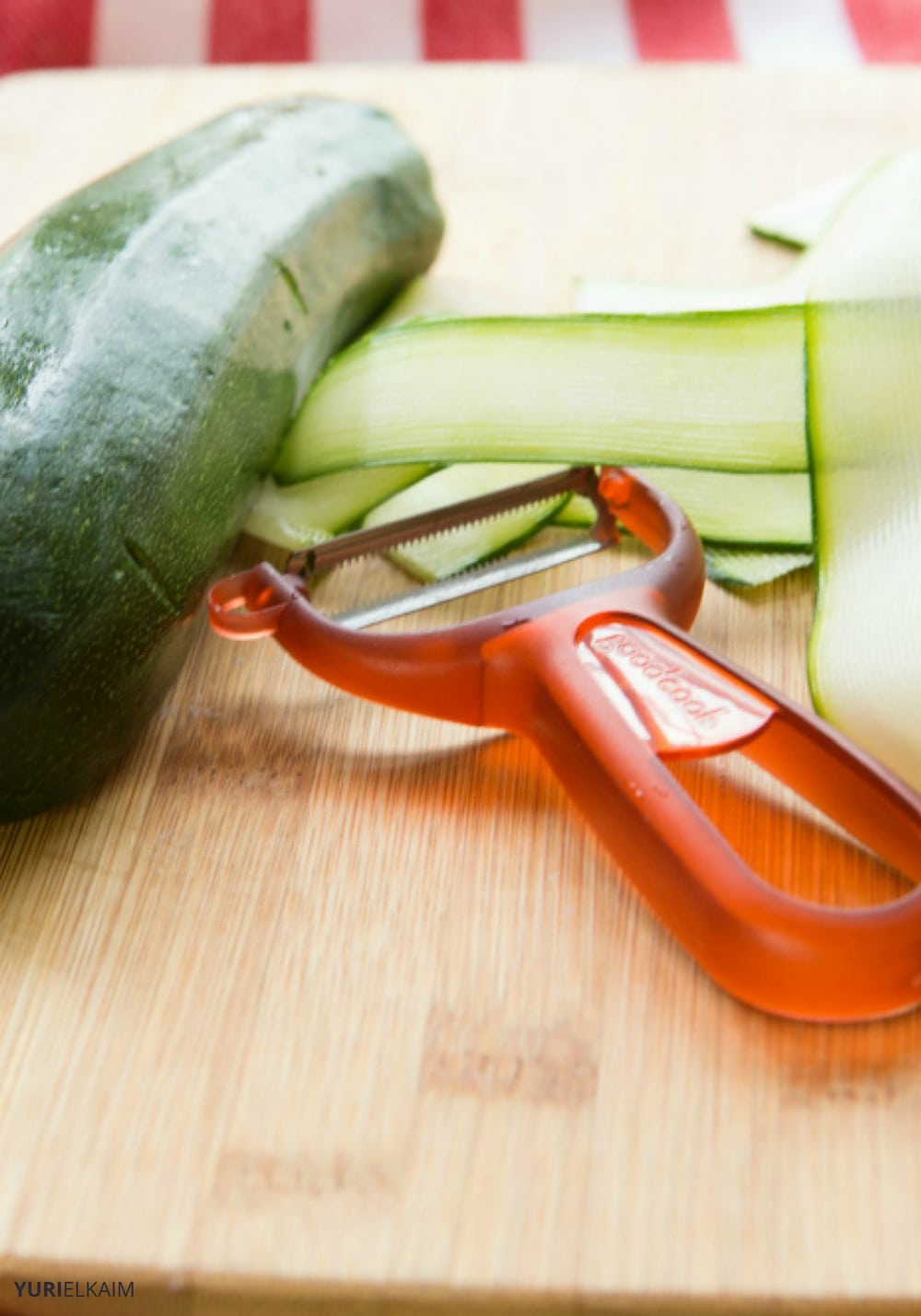 Cashew ricotta replaces regular ricotta in this recipe, but even non-vegans will be amazed by the creamy richness of this homemade vegan cheese.
Cashews are high in protein and heart-healthy fatty acids, as well as providing many essential minerals. You'll also get added vegan protein from the chickpeas in the cashew cream.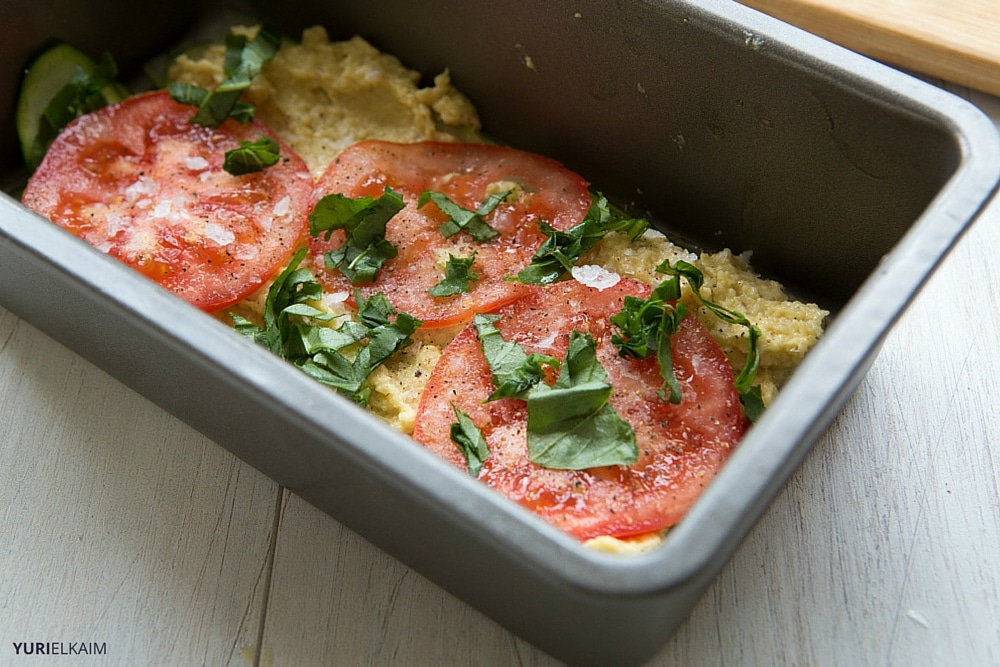 Swapping out high-carb, refined-grain lasagna noodles for zucchini will boost your folic acid and magnesium levels, and will also keep your blood sugar levels stable. This is the perfect make-ahead healthy summertime meal with fresh garden flavors!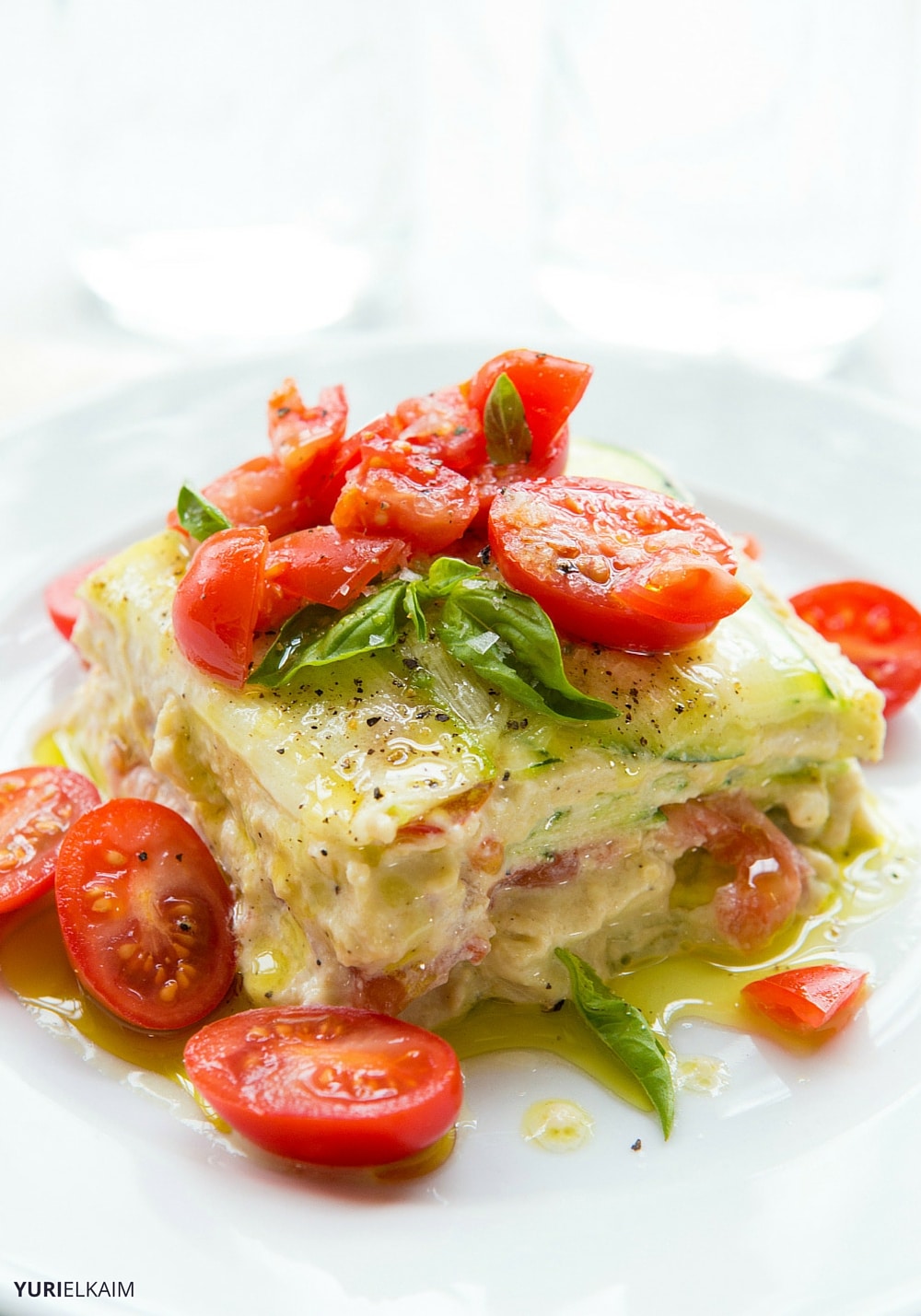 Blend chickpeas, cashews, garlic, olive oil, vinegar, salt, and pepper in a high-speed blender.
Drizzle a little olive oil in the bottom of a 9'x4' loaf pan.

Place a layer of zucchini slices on top. Spread 1/3 of the cashew ricotta, top with a layer of tomato slices and fresh chopped basil, then repeat twice, finishing with a final layer of zucchini on top.

Drizzle top layer with a little olive oil, salt and pepper. Refrigerate for 2­4 hours (up to overnight).

To serve, cut a slice and drizzle it with a little olive oil. Top with diced tomatoes if desired.