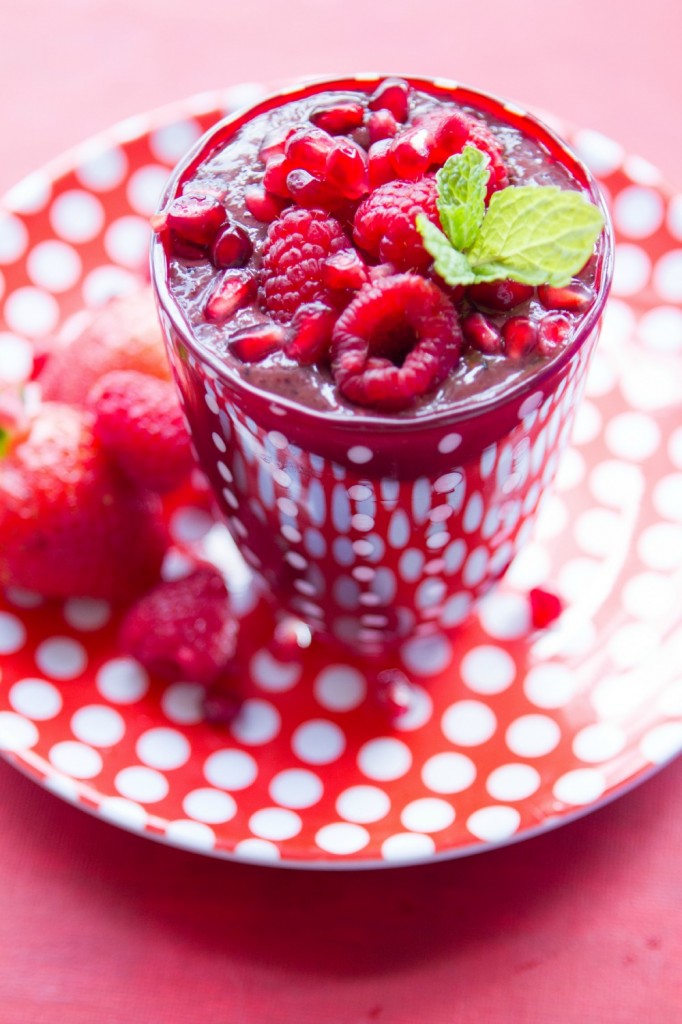 Spend half the holidays eating everything in sight?
Not to worry. Aside from my holiday weight loss tips, this holiday detox smoothie is your new best friend.
If you're ready to reboot your eating, start your morning with a green smoothie.
This one is a classic.
Full of low-calorie, low-in-sugar organic berries, boosted with hunger-satiating avocado, and laced with more spinach than you'll eat in a single salad, this is a great breakfast.
Swap it for lunch or blend one up when you you're ready for a refresh.
The citrus in the smoothie will soothe any post-carb bloat. The natural fats will keep you feeling full without cravings. And the color of this smoothie feels like a treat.
Sit back, sip, and enjoy how good it feels to start eating right again.
| | |
| --- | --- |
| | |
Blend all ingredients together. Top with fresh berries. Serve and enjoy.