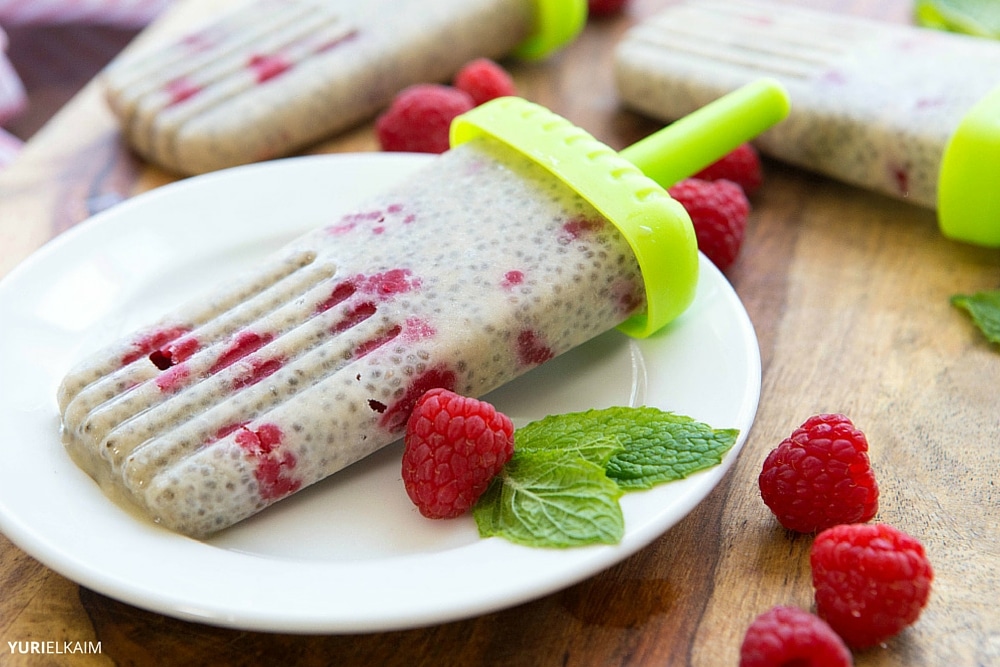 If you have fond memories of pudding pops, you'll love these tasty and deceptively healthy popsicle alternatives — raspberry chia smoothie pops! It's a fun way to take a break from the heat and enjoy your daily smoothie, in a whole new way.
Most popsicles and frozen treats are loaded with sugar and artificial ingredients, so avoid caving in when you hear the ice cream truck heading your way. Making your own healthy popsicles gives you control over what goes into them, and it's a great way to add whole, fresh foods to your diet, even in treat form.
I always think it's funny to hear people talking about the guilt associated with enjoying a dessert or treat. Too many of us have started to correlate indulgent eating with lack of willpower.
I've sat down so many times at dinner with friends only to have them pause guiltily when the dessert menu is passed around. Seconds later, as if on cue, they flippantly mention how bad they know dessert is, but that they've gotten to the point where it just doesn't matter any more.
They can't live without their treats, and so they've basically given up trying to be healthy.
To that I say "no!" That's not how it goes!
Healthy eating isn't about deprivation, and it certainly isn't about always skipping dessert. It's about understanding the total balance of what your body needs.
It needs to feel treated sometimes, so give yourself permission to indulge a bit and grab a popsicle mold. You won't be wrecking your healthy eating habits by trying these treats, as chia is chock full of the good stuff your body needs.
Chia Seeds
Chia seeds absorb liquid and take on a pudding consistency, making them perfect for making healthy treats.
They're high in omega-3 fatty acids, which are not only good for heart health, but also prevent cognitive decline and improve memory. They also stabilize blood sugar levels so you won't get a sugar high after indulging in chia desserts.
They're combined here with raspberries, which impart a sweet, tart flavor that screams summer. These delicious berries are also high in vitamin C, so you'll get glowing, healthy skin as you enjoy your sweets.
Pretty good for dessert, isn't it?
If you don't have popsicle molds, Dixie cups will do. You really don't have an excuse not to treat yourself now; there's no guilt required, as dessert is always encouraged.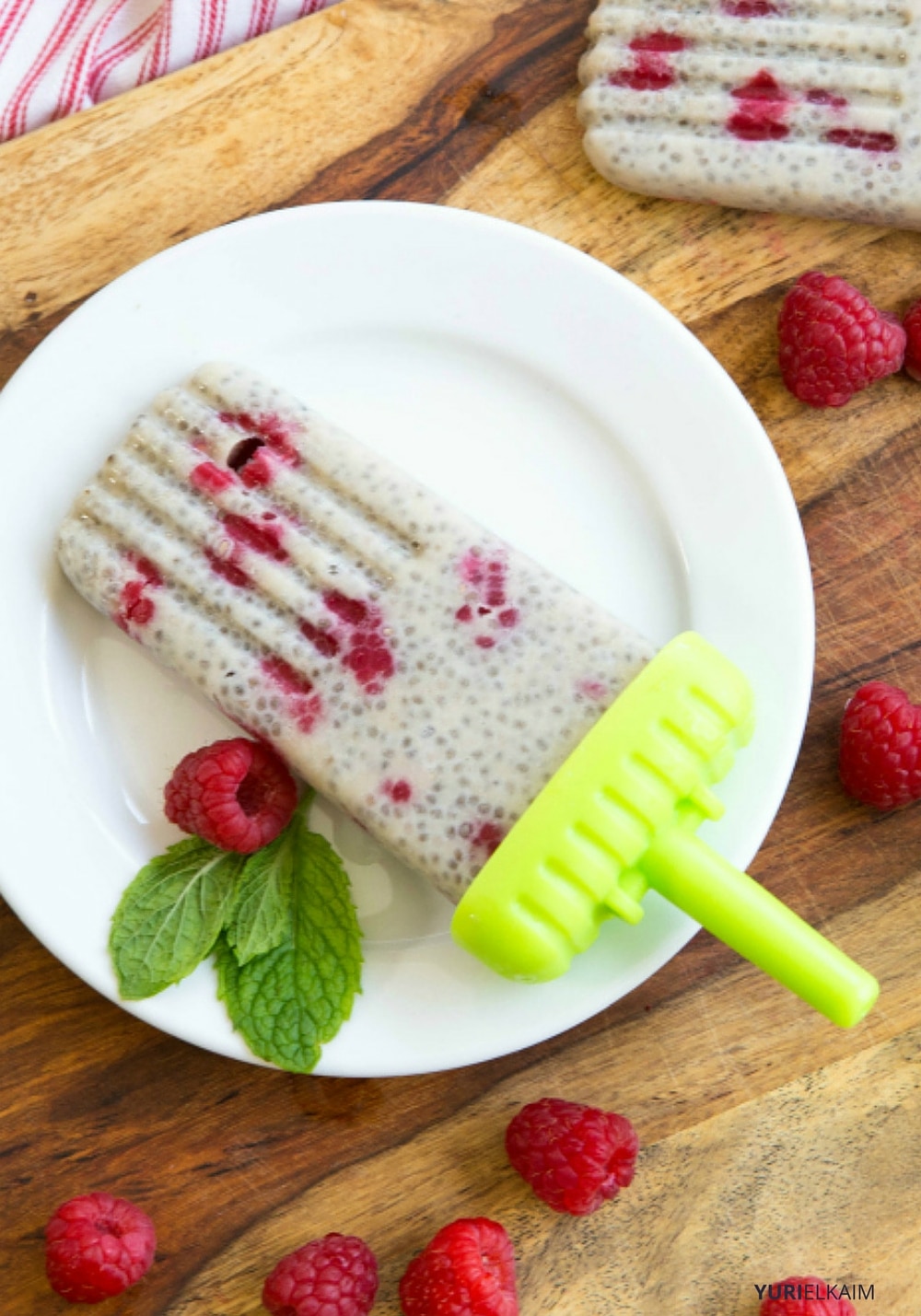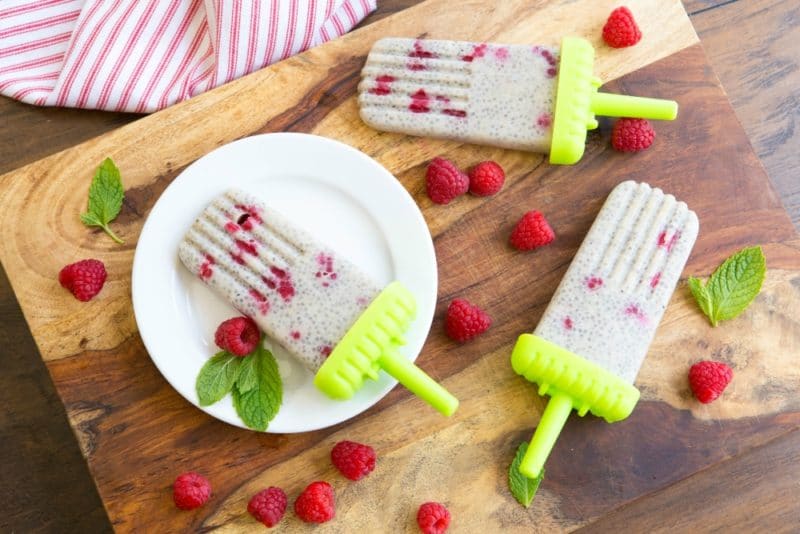 | | |
| --- | --- |
| | |
Combine all ingredients in a large container with an airtight lid. Mix well and close container. Refrigerate for at least four hours so the chia can expand.

Remove from fridge and pour into six popsicle molds or 8 dixie cups. Freeze overnight.

Run popsicle molds under hot water for a second for easy removal.