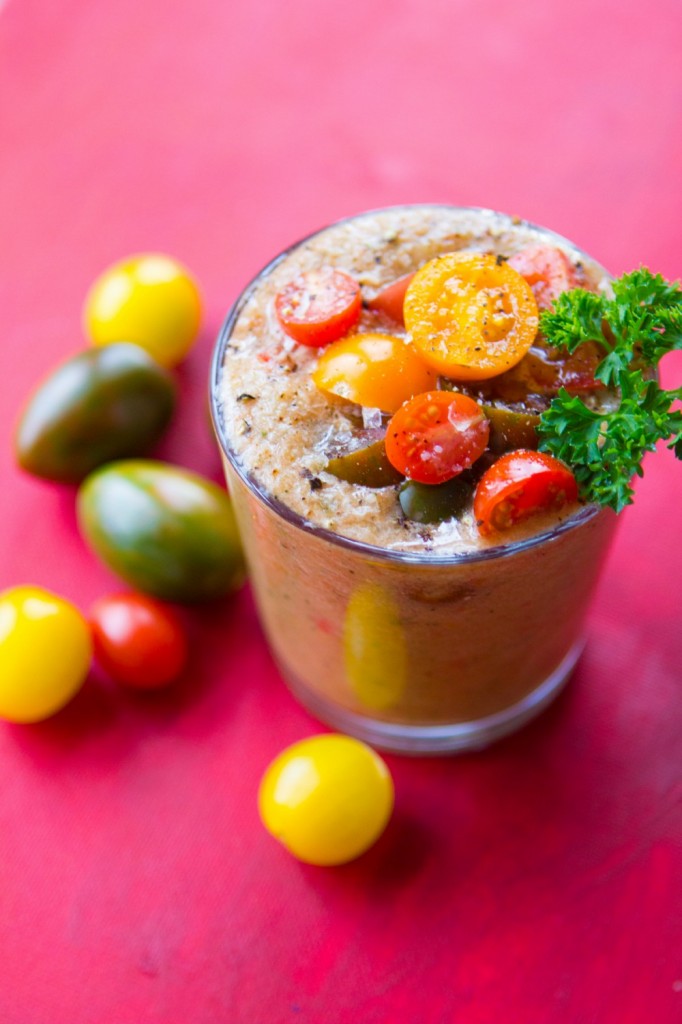 Woke up after a few too many drinks last night? Raging headache and total brain fog?
It happens.
Alcohol is one of those indulgences that ravages your body. You don't need me to tell you that. If you're dealing with a day-after doozie of a hangover, you can feel your body fighting its way back to normal.
I lean towards zero-to-limited consumption of booze, and the truth is, the only true "cure" for a hangover is to not drink at all.
But I'm also a realist… and know the chances of that happening are pretty slim.
So, if you are going to have a drink, mop up the most serious effects from your bloodstream by taking 3-4 capsules of activated charcoal as soon as you're done drinking. It's powerful, natural absorbency can significantly reduce the day-after effects of drinking.
If you weren't able to catch it early, and are now meeting the morning with the bad post-buzz blues, this smoothie will help you rehydrate and reboot your body with whole, natural foods.
Because alcohol is full of acidic properties, one of the most important things you can do to counteract it's effects is rehydrate.
The goal is to limit further acidic food intake, flooding your body with high pH alkaline water and cleansing vegetables. This will help neutralize the overly acidic effects of alcohol on the body.
Here are a few more of my favorite detox smoothies: 
This smoothie is a great way to drink an abundance of alkaline foods.
It's not at all sweet, more like a drinkable salad. Very friendly to the nauseous post-booze belly.
The greens are chock full of immune-boosting phytonutrients. And the added supports detoxification by boosting liver function and tissue regeneration.
Whether you've got a wicked hangover, or are just looking for a savory twist on a health-packed smoothie, this recipe is a keeper. Blend it up and toss it back.
| | |
| --- | --- |
| | |
Blend until pureed. Sip. Serve warm, if preferred.