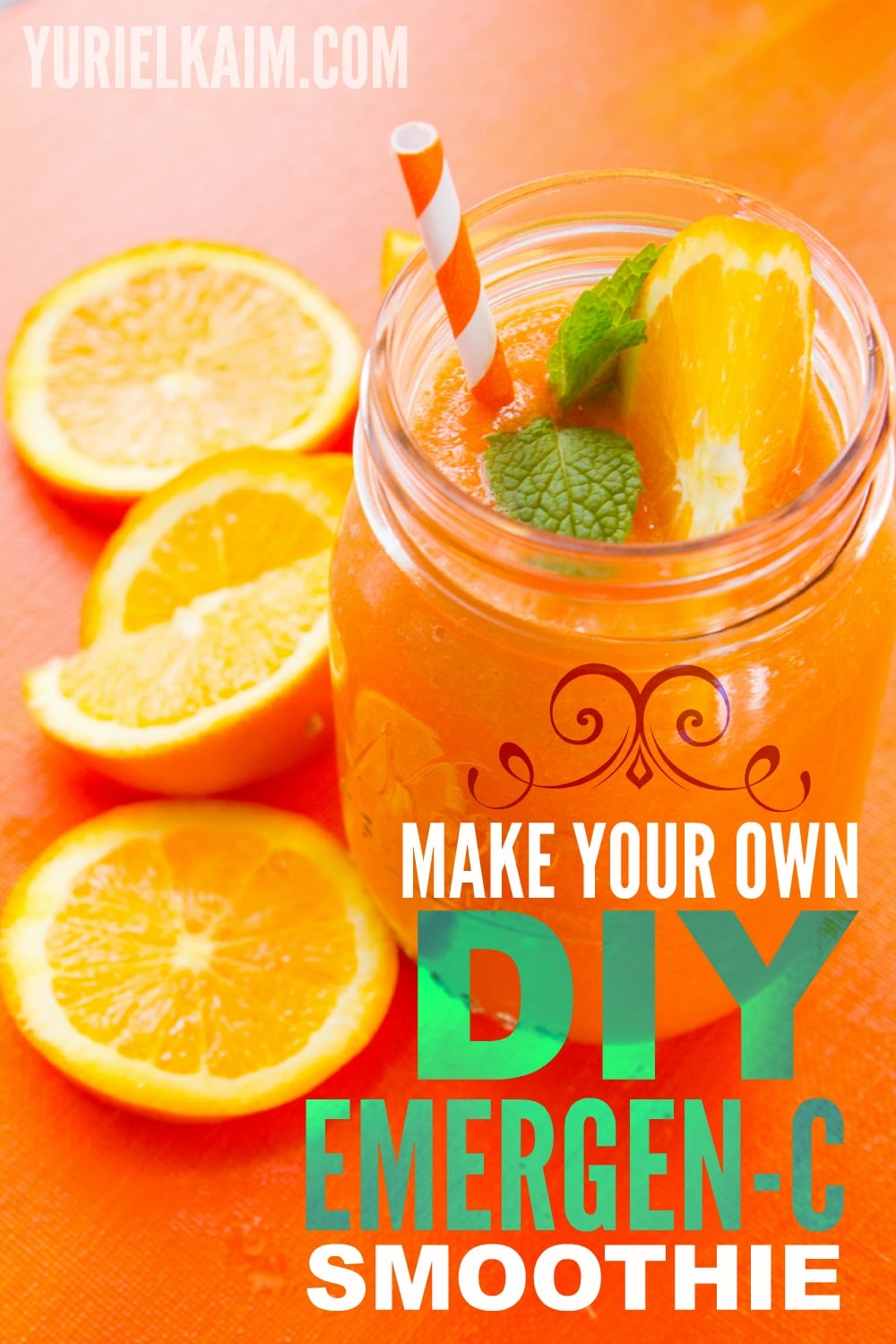 It's become common practice to fend off a cold with packages of vitamin-C and immune boosting powders. These products tout high levels of Vitamin C (and sometimes Vitamin D and zinc) which dissolve quickly into water and can be consumed at the first sign of a cold.
There's just one problem with this–additives in these packaged powders may be degrading the Vitamin C, instead of protecting it.
A 2011 study out of Purdue University looked at the effectiveness of the vitamin C in these powders, confirming:
"The additives that the food industry puts in to make these powders more stable didn't help the vitamin-C, and in some cases actually made things worse," [researcher] Rebecca Lipasek said. Once vitamin C changes chemically, it no longer holds its nutritional value.
Rather than relying on packaged products, here's how to make your own "emergen-C" drink, using whole foods naturally high in vitamin-C. Anytime you need an immune boost, drink this smoothie instead. You won't just spike your vitamin-C intake, you'll also be getting dozens of vital nutrients, without any additives, colorings, or chemicals.
All-Natural Sources of vitamin-C
Here's a sneak peek at some of the health benefits this simple smoothie offers:
Get Your Goji Berries
Goji berries, also known as wolf berries, are native to Asia, but are now grown in the United States and Canada. They have a long history of use in traditional Chinese medicine. These bright red or orange dried berries are easy to find in health food stores, and are prized for high their high levels of antioxidants. Goji berries also have high levels of vitamins C and E.
If you've ever tried to eat a goji berry, they can taste like odd, tough little raisins. Soaking them in hot water softens them tremendously, making it easy to blend them into the smoothie and enjoy them through a straw.
Enjoy More Orange
Oranges aren't just high in Vitamin C. They also contain vitamin A for healthy skin and vision, and offer a range of powerful antioxidants that eliminate free radicals and fend off disease. In addition, oranges are also high in fiber, which is important for a healthy digestive system.
Mix in Mango & Papaya
Mango and papaya are good for eye health, support health digestion, and alkalize the body. But I love these fruits in this smoothie because they lend both a sweet and spicy kick. Use an extra-ripe, very soft fruits for the best flavor.
SuperBoost with Peppers
Bell peppers are one of the best sources of vitamin-C, serving up a whopping 341mg Vitamin C per pepper. I also like adding them to smoothies becase they add mild flavor without adding sugar. Blend in a yellow bell pepper, and you won't even notice it's there!
So How Much Vitamin-C Is In This Smoothie?
One packet of immune powder boasts 1000mg of vitamin C. But, blend up this smoothie and you won't just get plant-based nutrients, satiating fiber, and health-boosting antioxidants–you'll also get 1017 mg+ vitamin C.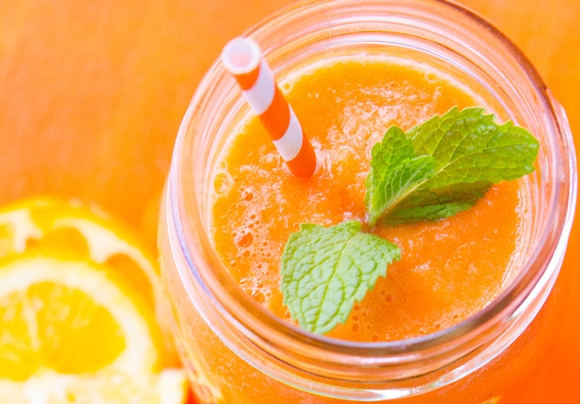 | | |
| --- | --- |
| | |
Soak Goji Berries in hot water for 5 minutes, then drain off the water. Blend together all ingredients until smooth. Serve and enjoy!