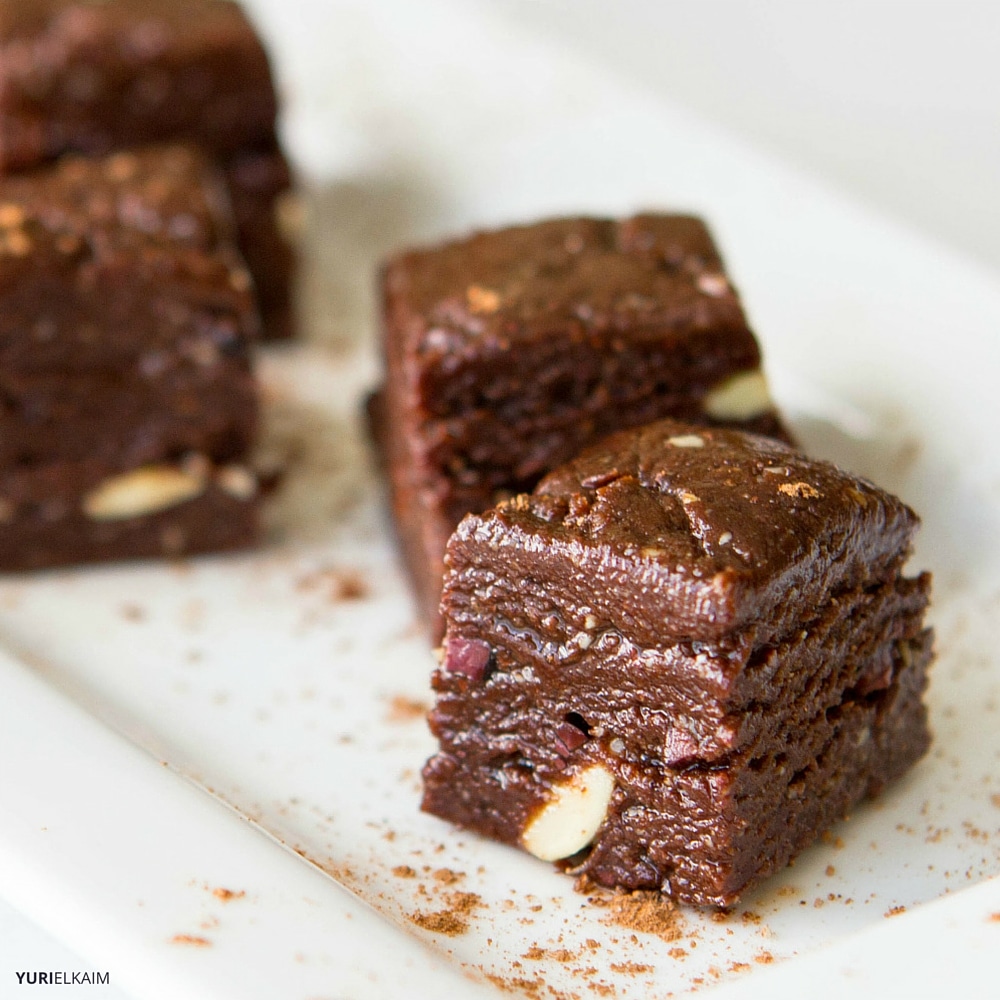 This is one of my favorite go-to healthy desserts. With the texture of an extra-chewy brownie, soft and tender with rich cacao flavor, this chocolate fudge recipe–that's both paleo and raw–yields an indulgent treat that will quickly become one of your favorites too.
The best part? It's a dessert you can enjoy without guilt.
That's because this super easy chocolate fudge recipe is made with only health-boosting ingredients—no sugar, no gluten, and no processed ingredients. Instead, this recipe offers real food ingredients and a deep chocolatey flavor.
Though chocolate is often referred to as the devil of desserts, raw cacao is actually a healthy alternative. That's because it's packed full of nutrients and antioxidants.
Rather than omitting chocolate from your diet, you should actually be embracing it (in moderation of course).
Below are a few specific health benefits you can enjoy when healthy cacao is enjoyed:
The Health Benefits of this Paleo Fudge Recipe
Magnesium
Cacao beans are packed full of magnesium– a mineral most of us aren't getting enough of. More than 300 biochemical processes need magnesium to correctly function. Boosting your intake can benefit everything from your heart to your nerve function.
Iron
Just an ounce of cacao nibs has 6% of your RDA of iron. Vital for healthy red blood cell production, iron also ensures proper oxidation of the blood so brain, organs, and muscles can work.
Antioxidants
Raw cacao and cacao nibs offer up natural antioxidants—absorbers of free radicals which can cause damage in the body. In a 2003 study, researchers compared the antioxidant capacity of black tea, green tea, red wine and cocoa (1). The results found cocoa has the highest antioxidant activity of the group.
Energy Booster
Cacao can improve your mood, and enhance your mental alertness. This helps you to feel energetic and capable throughout the day. Cacao stimulates the brain to release the mood-enhancing neurotransmitters often associated with euphoria. Raw cacao also contains phenylethylamine, a chemical that can stimulate the adrenals, helping you feel more alert.
Who knew that you could indulge in chocolate and help your health along at the same time? Try this raw fudge to satisfy your sweet tooth in the best way possible.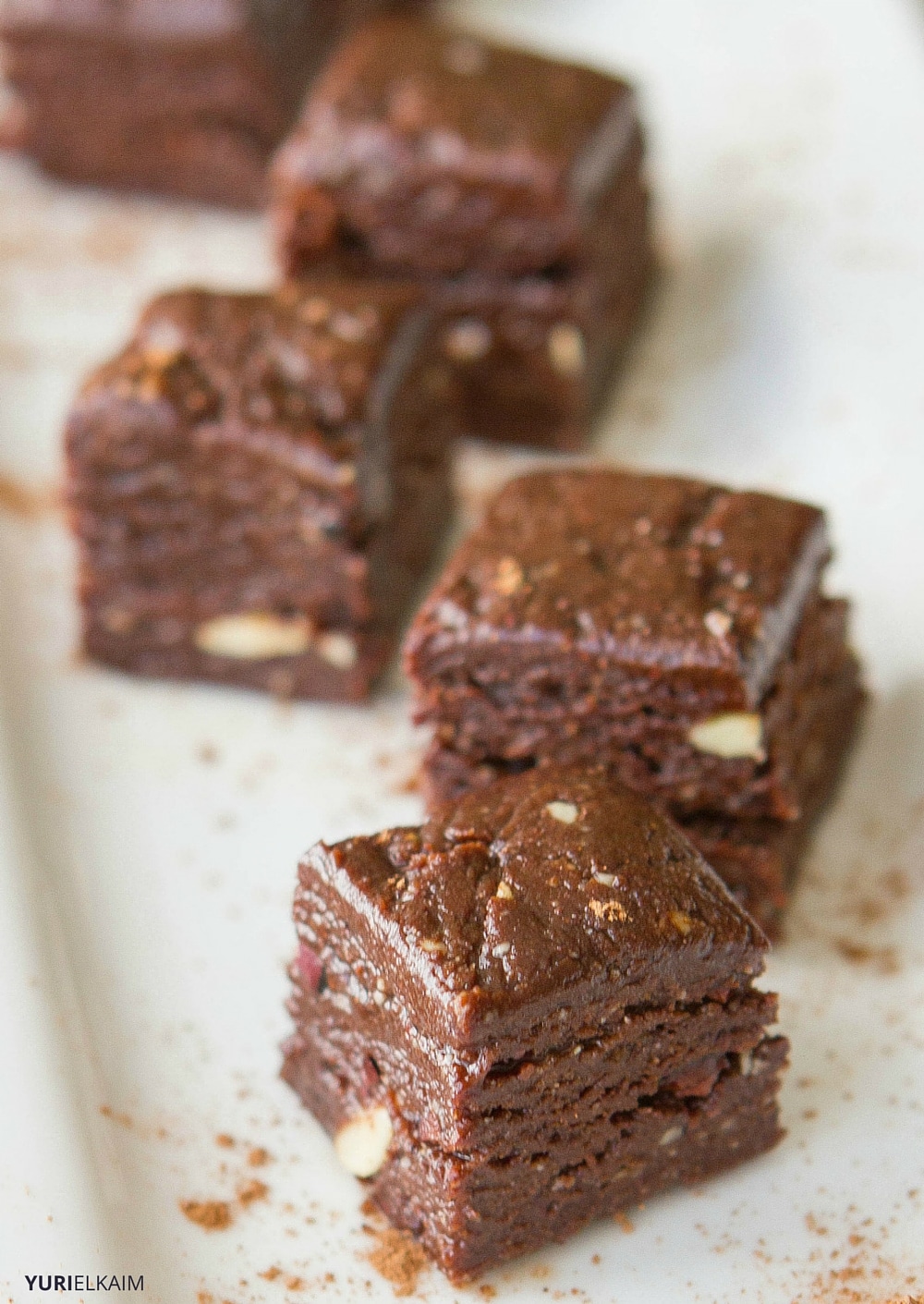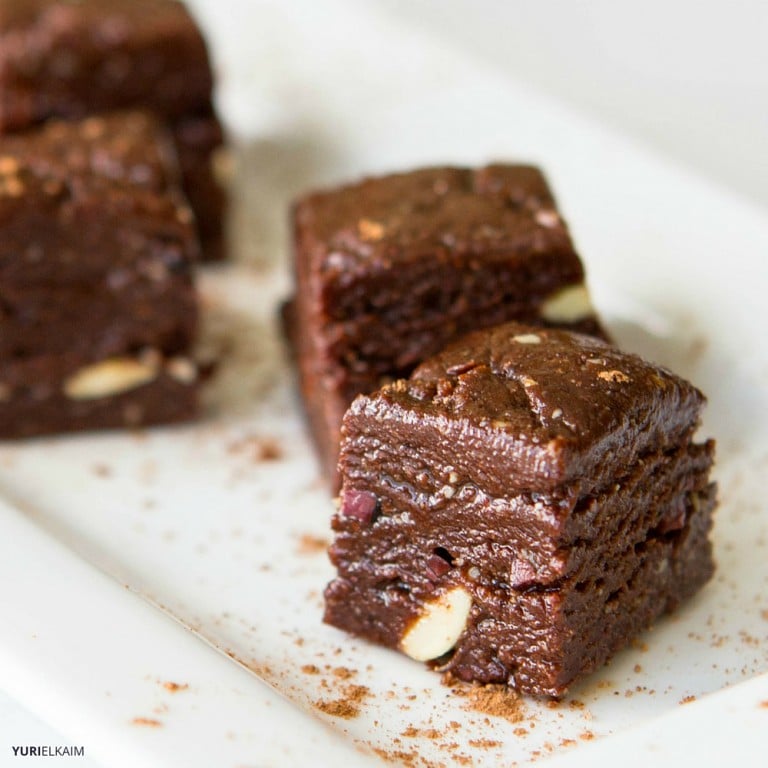 | | |
| --- | --- |
| | |
Put everything in a food processor and blend until thick.

Remove the blend from the food processor and shape into squares.

Store the chocolate squares in the freezer before serving.
Makes six to eight 2 × 2 squares