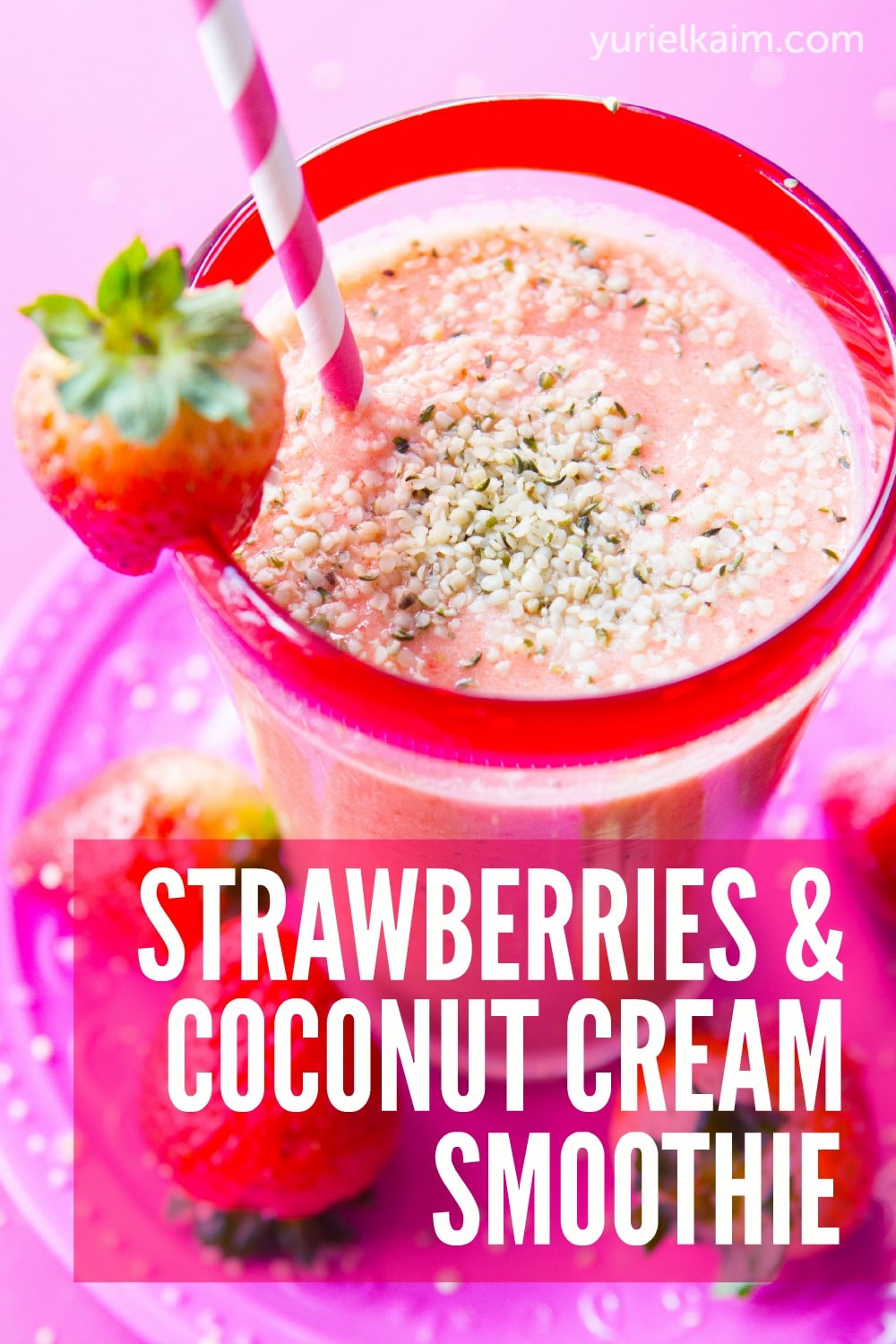 It's time for a summer cool down smoothie, and this refreshing smoothie is reminiscent of strawberries and cream. Coconut cream gives this smoothie a creamy texture, and it has some amazing health benefits too. Check out some of the great plant-based nutrients you'll enjoy when you sip this delicious, naturally sweet smoothie:
Coconut Cream
Like coconut oil, coconut cream contains medium chain triglyceride fatty acids, which increase your HDL (good) cholesterol levels. Coconut cream is made by soaking the meaty flesh of the coconut in water. The cream rises to the top and is skimmed off and packaged. This cream is a rich source of vitamins B, C, and E. Vitamin B protects against nerve damage and is integral for transporting oxygen in the bloodstream, and vitamins C and E support healthy skin and eyes and boost the immune system.
Strawberries
Strawberries help control your blood sugar levels, and should be a regular part of your diet if you're diabetic or pre-diabetic. A key antioxidant in strawberries halts activity of an enzyme that breaks starch into simple sugars. Since fewer simple sugars enter the bloodstream, blood sugar levels are more stable, as well as corresponding insulin levels. Not only does the vitamin C in strawberries boost the immune system, it also encourages collagen and elastin production, which are key in keeping skin from sagging.
Banana
Banana is a great substitute for sugar, as it adds a touch of sweetness without overpowering the smoothie. Bananas contain potassium, an essential mineral that lowers blood pressure, regulates the heartbeat, and carries electrical impulses throughout the body.
Hemp Seeds
Hemps seeds are a complete vegan protein, contain heart healthy fatty acids, are high in fiber, and rich in antioxidants. You'll get extra health benefits by sprinkling them on your smoothie. Discover more of the Best Vegan Proteins here.
Grab this healthy smoothie when you need a pick-me-up from the summer heat. You'll love this creamy and refreshing smoothie that's perfect for a post-workout snack.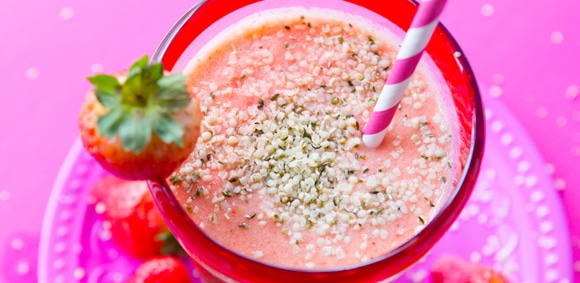 | | |
| --- | --- |
| | |
Blend the strawberries, banana, coconut cream, coconut water, and hemp seeds until smooth. Sprinkle with more hemp seeds if desired and enjoy!