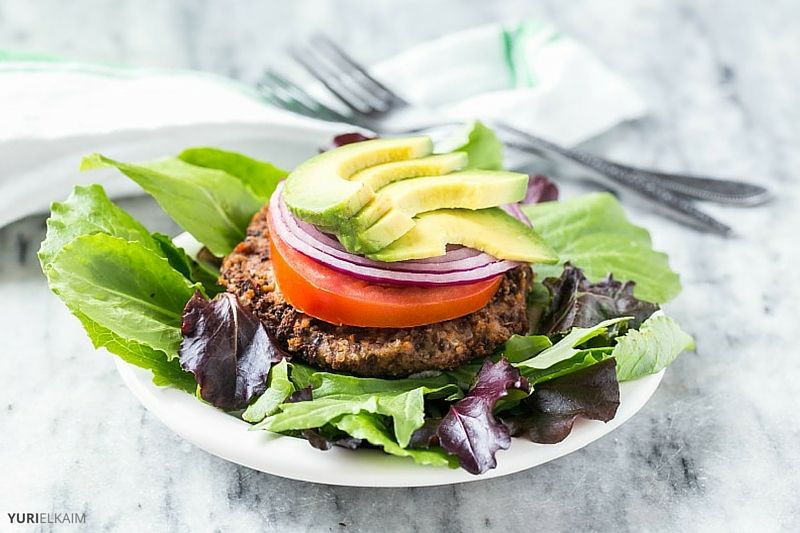 Here's a great burger recipe that will satisfy everyone from vegans and vegetarians to carnivores this grilling season.
No matter your diet, these black bean quinoa burgers are a tasty, nutritious way to feed your body plant-based protein. They're also quick and easy to make, which is always a bonus when it comes to making healthy recipes on busy weeknights.
These hearty burgers pack some heat from the chili powder, but how much heat is up to you – add more if you want a spicier burger. And you can top these crispy burgers with classic additions like fresh lettuce, tomatoes, onions, or ripe avocado.
And if you're feeling adventurous, you can slather them with homemade fermented ketchup or mustard.
Quinoa Gives Burgers a Boost
Instead of the breadcrumbs typically used in burgers, I've added quinoa to this recipe to help hold the burgers together while providing extra protein and nutrients.
Quinoa is absolutely okay for gluten-free diets since it's technically a seed, not a grain. It contains all the essential amino acids, making it a complete protein.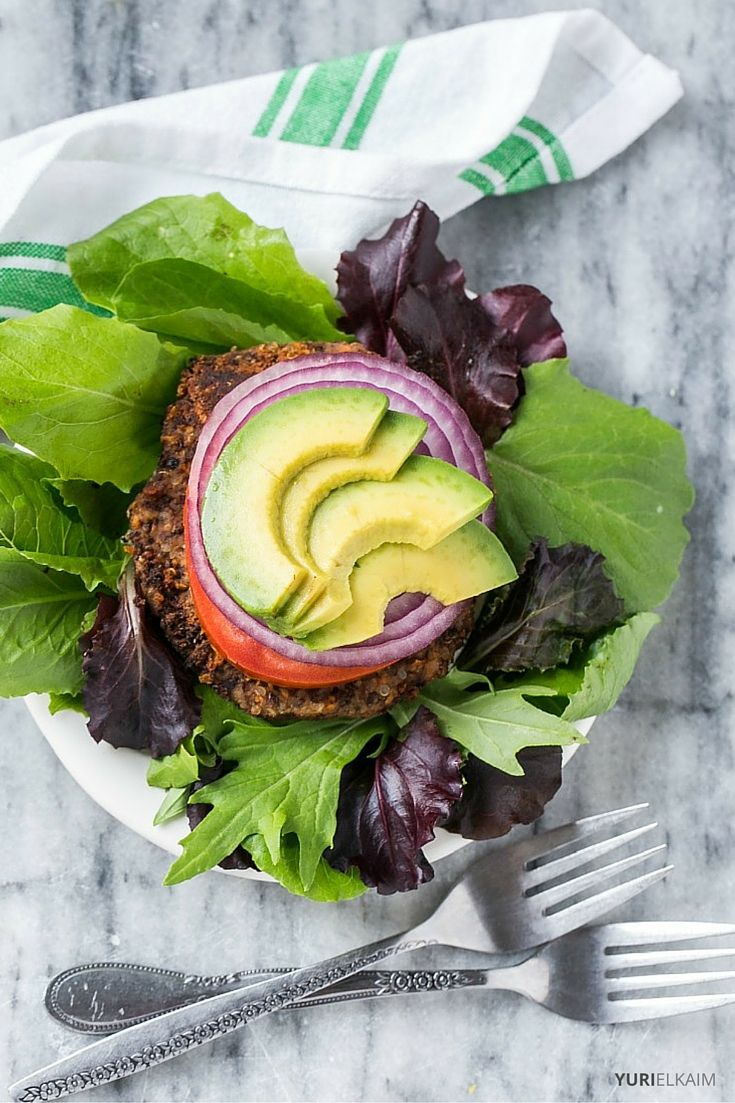 It's also much higher in fiber than most grains, so it'll keep you full and stabilize your blood sugar level.
And for even more nutritional bonuses, quinoa has high antioxidant levels, especially quercitin, which has anti-inflammatory properties and prevents cell damage from free radicals.  It's also rich in magnesium, potassium, zinc, and iron.
To give these burgers a double plant-based protein boost, I've added both quinoa and black beans.
[Related: Veggie Chia and Sweet Potato Burgers]
Black Bean Quinoa Burger Recipe Benefits
Protein works to keep you full long after you've eaten, while providing fuel for the body.
Black beans have about 40 grams of protein per cup and a high amount of fiber, helping to stabilize blood sugar. They also have a high antioxidant content, and are high in folate to protect against mutations in your DNA.
These tasty burgers also contain shredded carrots, because sneaking extra veggies into your diet is never a bad thing.
The carrots also provide extra moisture for the burgers and help hold them together. High in beta-carotene, which gives carrots their bright orange hue, this nutrient is converted into vitamin A in the body, and vitamin A plays a critical role in eye and skin health.
A ten-year study in the Netherlands revealed that participants who consumed orange and yellow hued veggies on a regular basis significantly reduced their risk of cardiovascular disease (1).
Quick and easy, this quinoa black bean burger recipe makes a fabulous weeknight meal.
If you're cooking outdoors, prepare the patties ahead of time, then reheat on the grill. You'll love that this filling veggie burger won't leave you reaching for an unhealthy dessert.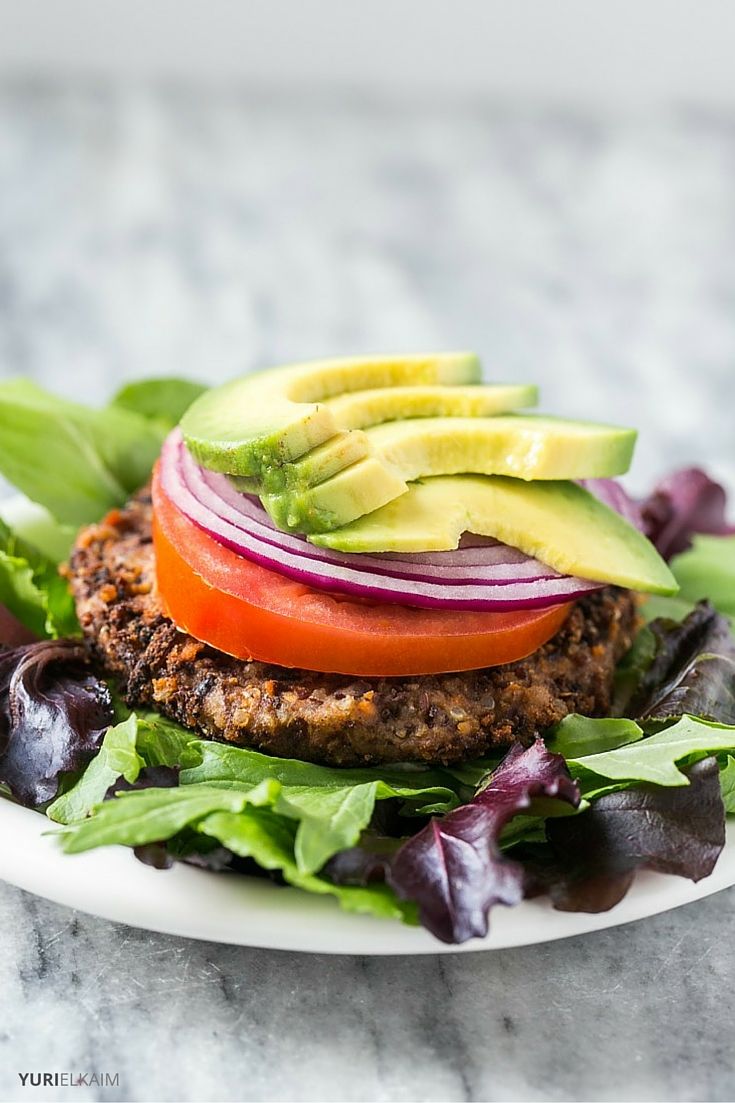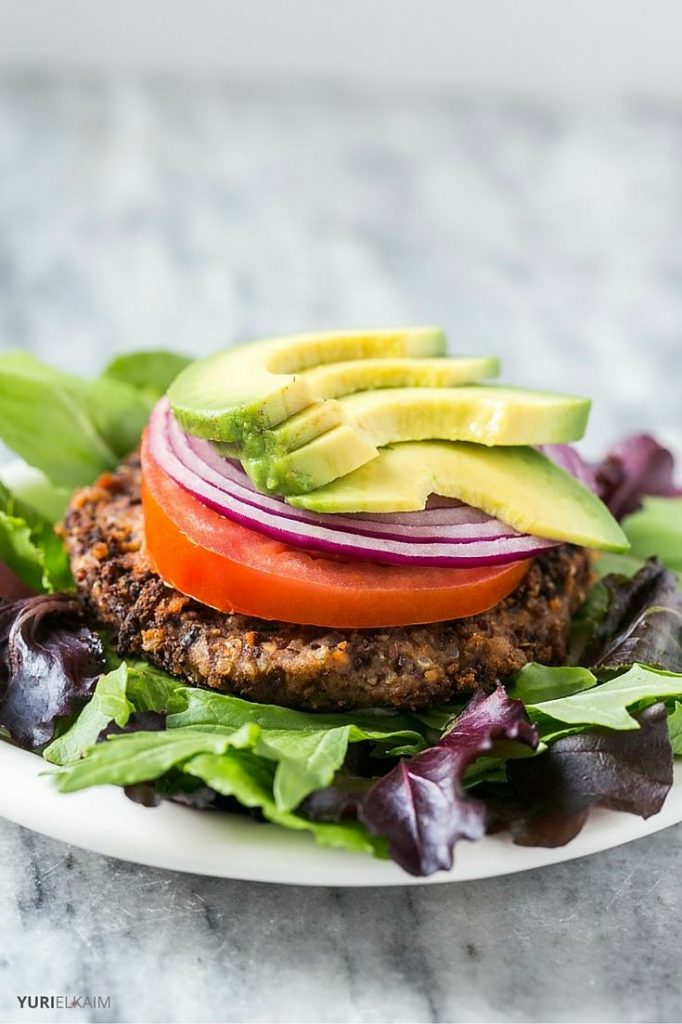 | | |
| --- | --- |
| | |
Place the black beans, chili powder, salt, quinoa, and carrots in a food processor and process for 3-4 minutes or until everything is combined and holds together.

Heat the olive oil in a large pan over medium-high heat.

Form 4 patties out of the bean mixture and place in the pan.

Cook for 5 minutes on each side.

Serve the bean burgers on lettuce with lettuce, tomato and avocado, along with fresh herbs or sliced onion if desired.
Burger Toppings: lettuce, tomatoes, onions, avocado slices
Fast, Easy, Allergen-Free … and Delicious
The time- and real-world-tested recipes in the All Day Energy Diet Community Cookbook are winners when it comes to satisfying both your health and your tastebuds. Compiled from some of the most popular recipes from my online community, you can get all 67 recipes right now – for FREE! – by clicking the banner below.