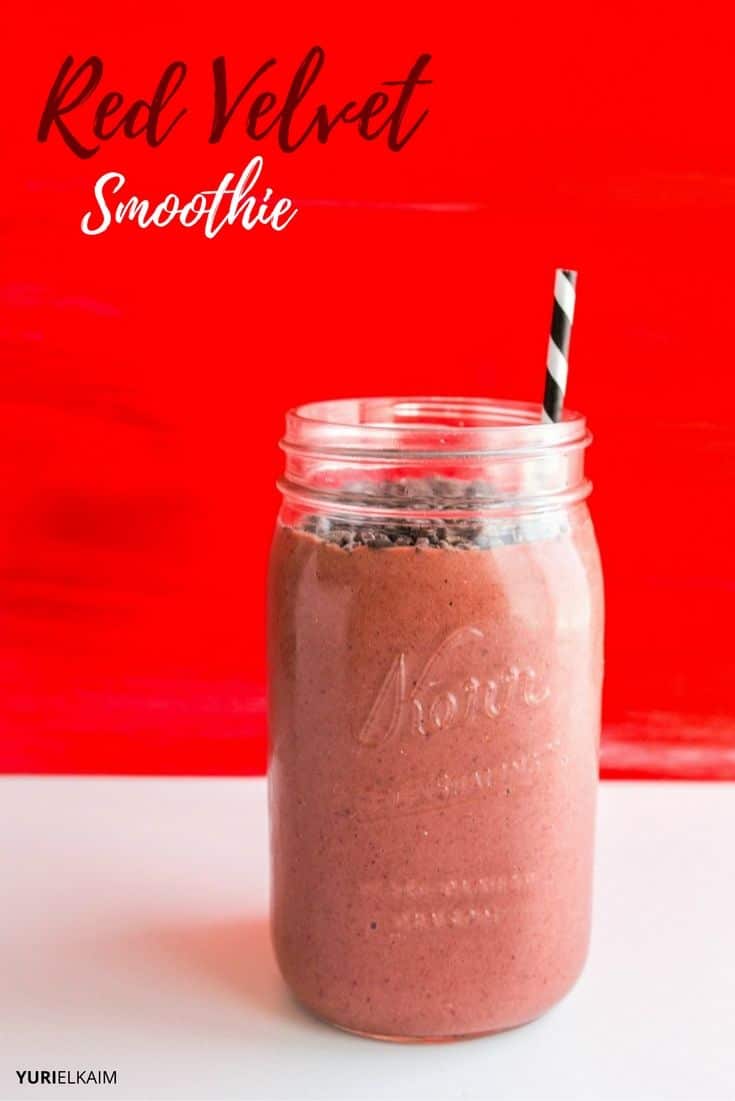 If you've ever eaten red velvet cake, you probably know you took in more than a healthy amount of butter, sugar, white flour, and red food coloring.
Such is life: sometimes we splurge. And the occasional eat-whatever-you-want moment is a huge part of my approach to healthy eating.
I've had my share of red velvet cake, and as much as I used to love sugar, the stuff is a nightmare. It brutalizes our bodies and is incredibly addictive.
Now that I know its negative effects, I stay away from sugar. That's why I now love the challenge of creating healthy eating recipes based on classic desserts, like these peanut butter cups and these donuts.
And this red velvet smoothie is the best thing to come out of my kitchen since this Carrot Cake smoothie.
Seriously: cake smoothies. Who could resist?
Dessert-Worthy Beet Smoothie
In this recipe, we nix the fake stuff and get a bright, vivid red from beta-carotene-rich beets instead of chemically engineered food coloring.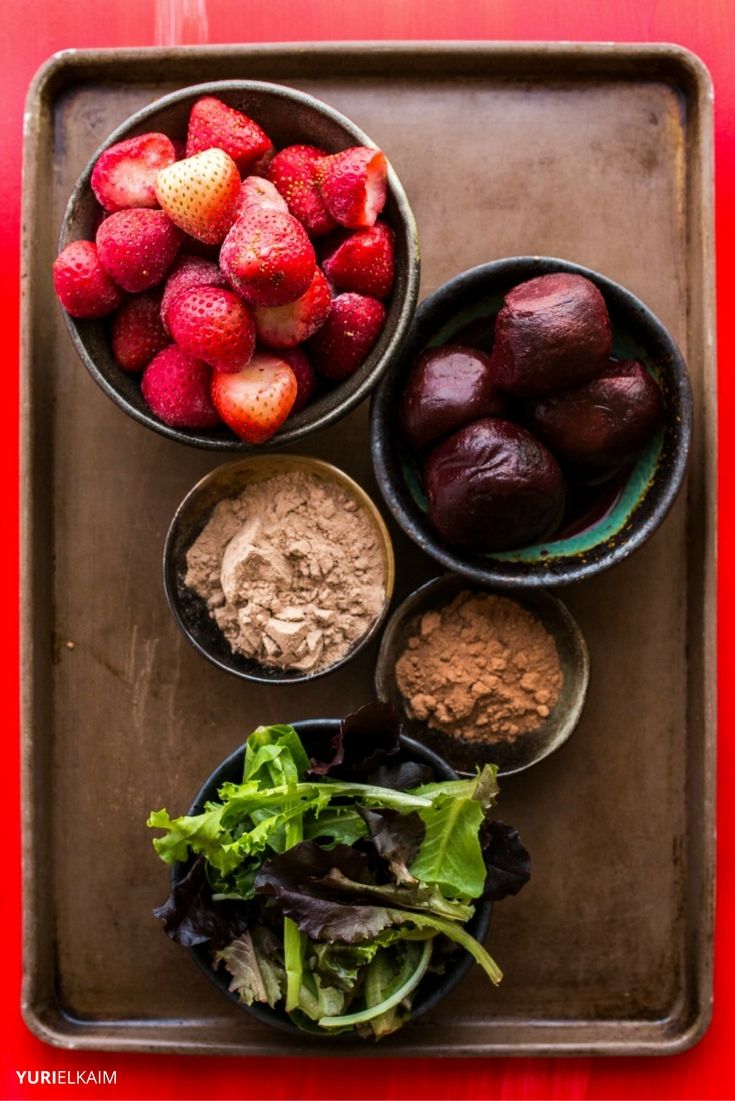 The sugar comes from all-natural sources – dates, strawberries, and beets. There's also a scoop of protein powder for sustained energy, so you won't be left with that annoying hungry feeling after eating.
And this nourishing beet smoothie recipe uses cacao powder, so you'll be getting the most antioxidants possible while still enjoying a rich, chocolaty taste.
It all adds up to a dessert that's chockfull of vitamins and minerals – perfect for satisfying your sweet tooth in a healthy way.
Cacao Power
Cacao, cocoa – what's the difference?
Cacao beans come from the inside of cacao pods. They are harvested, fermented, and then dried. In this form they are uncooked, additive free, and unprocessed.
Raw cacao powder is made from ground cacao beans.  Cacao is high in antioxidants, and has protective effects on the nervous and cardiovascular systems. Cacao has also been shown to lower insulin resistance.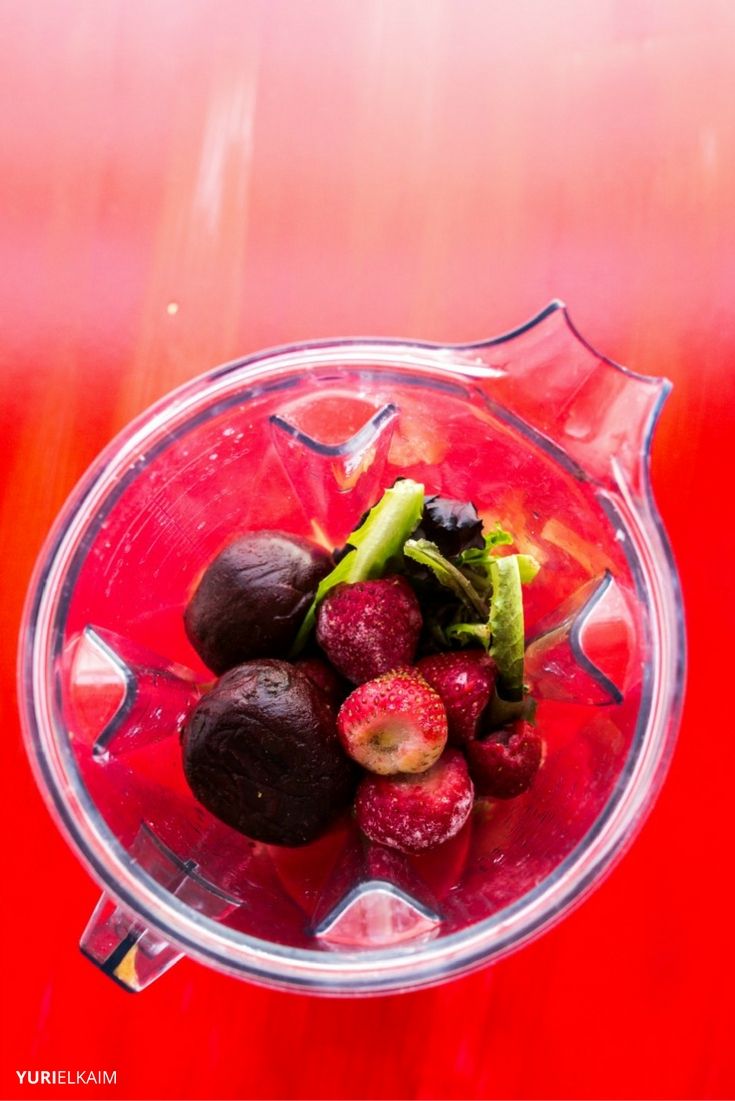 Meanwhile, cocoa powder is made from cacao beans that have been roasted and ground. It's believed that the high temperature of roasting decreases the antioxidant activity of the bean, so raw cacao powder has nearly four times the antioxidant levels compared with cocoa powder.
Raw cacao powder works in any recipe that calls for cocoa powder, such as chocolate avocado mousse, chocolate energy balls, smoothies, and chia pudding.
Look for raw cacao powder in the baking aisle at your local grocery store or natural foods market, or order it online.
Make It Your Own
You can sub in unsweetened cocoa powder in this recipe if that's all you have on hand.
I've included a scoop of my chocolate-flavored Pure Plant Protein in the recipe below, but it can be omitted – or swapped with a different brand (preferably vegan) – if necessary.
Also, if you don't like the flavor of beets, feel free to use just one small beet (or omit them completely) to keep this smoothie one you love.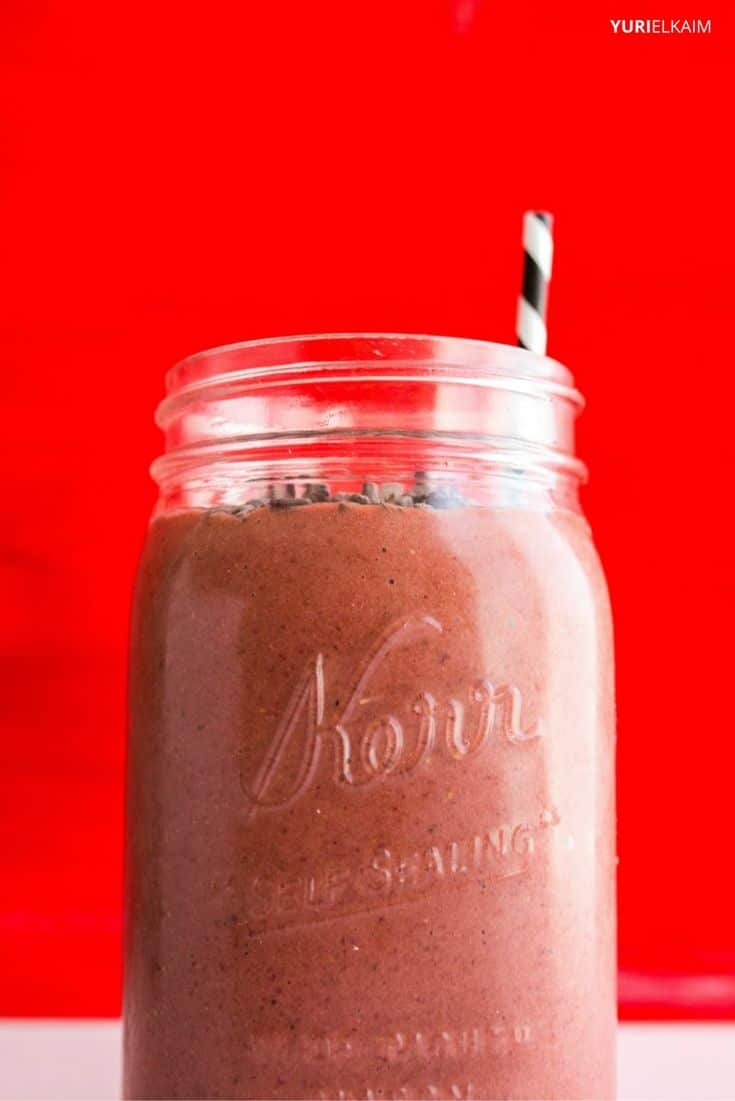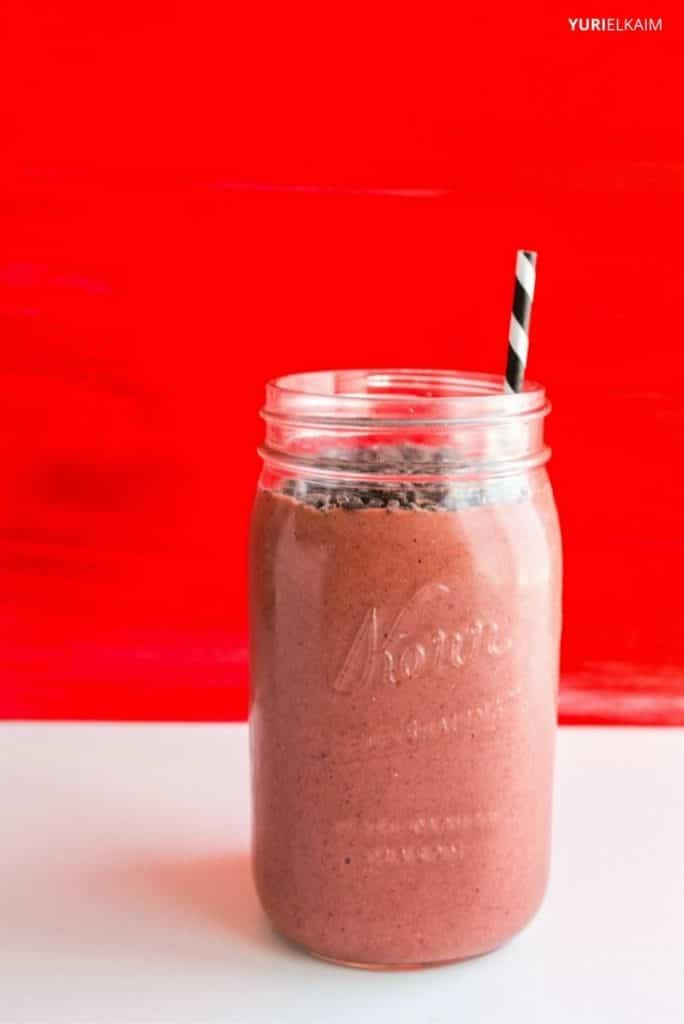 | | |
| --- | --- |
| | |
Place all ingredients in a blender.

Garnish with cacao nibs, if desired.
The Secret to Perfect Smoothies
Want to know the secret formula for creating healthy, balanced, and crave-worthy smoothies every time?
It's simpler than you think. Just follow the match-and-match ingredient guide in my one-page Perfect Green Smoothie printable.
You can get it FREE by clicking the banner below!