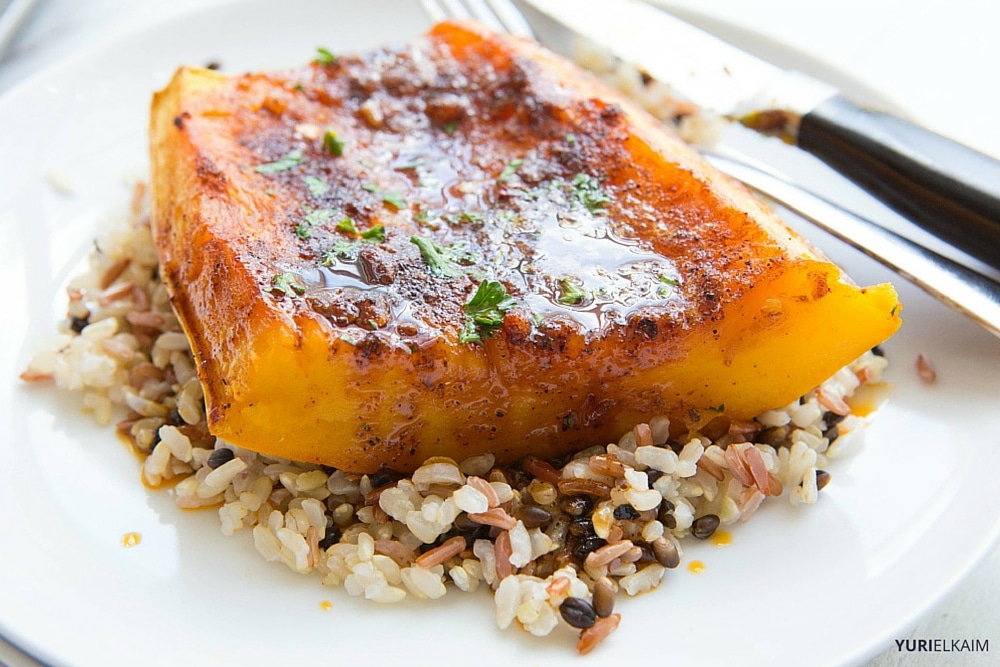 Want to eat more vegetarian or vegan food, but can't bear to give up the hearty flavors of BBQ? Now you don't have to miss out on those "meaty" Southern meals!
These bbq butternut squash steaks have a nice smoky, spicy, and slightly sweet flavor that will satisfy any barbecue cravings. 
Whether you're one of those people that can't live without steak, or one of those people who can't imagine eating a steak, this recipe is a total must-try. Incredibly easy, delicious, flavorful and filling, you'll never miss the meat with this dish. It's like baking up a rack of ribs, but enjoying whole food goodness.
A Barbecue Revolution
This recipe is an ideal option for party throwing, too. If you're hosting vegan eaters or offering up meat-free eats, give this recipe a try and your guests won't leave disappointed.
And since it bakes in the oven, you can feed a whole backyard of varying eaters at your next BBQ because there's no worry about contamination with meat on the grill grates.
So, what's the trick to great BBQ flavor when baking up alkaline dinner food?
In this dish, it's liquid smoke. Liquid smoke is actually made from wood chips that are condensed at high heat, and the liquid is collected and strained. It makes for an all-natural way to lend some smoky flavor to whatever you're cooking.
When shopping for liquid smoke, make sure to look for water and natural flavor as the only ingredients.
The Healthiest Steak You'll Ever Eat
Butternut squash keeps well and can be found in grocery stores year-round.
This squash is hearty and has meat-like flesh, which makes it perfect in this recipe. Just one cup of this nutritious squash provides you with 437% of your RDA for vitamin A, the most of any squash variety. That's a tremendous benefit, as vitamin A is a powerful antioxidant that is necessary for maintaining healthy skin and eyes.
Butternut squash is also loaded with beta-carotene, which provides anti-cancer properties and is associated with decreased cardiovascular risk. Serve this delicious squash with wild rice, which is actually a seed from a native North-American grass, and is gluten-free.
Grab a roasting pan and give this recipe a try. Serve with a green salad and some wild rice on the side and you'll feel like BBQ royalty. Added benefit: you'll be eating a meal that'll make your body feel amazing, too.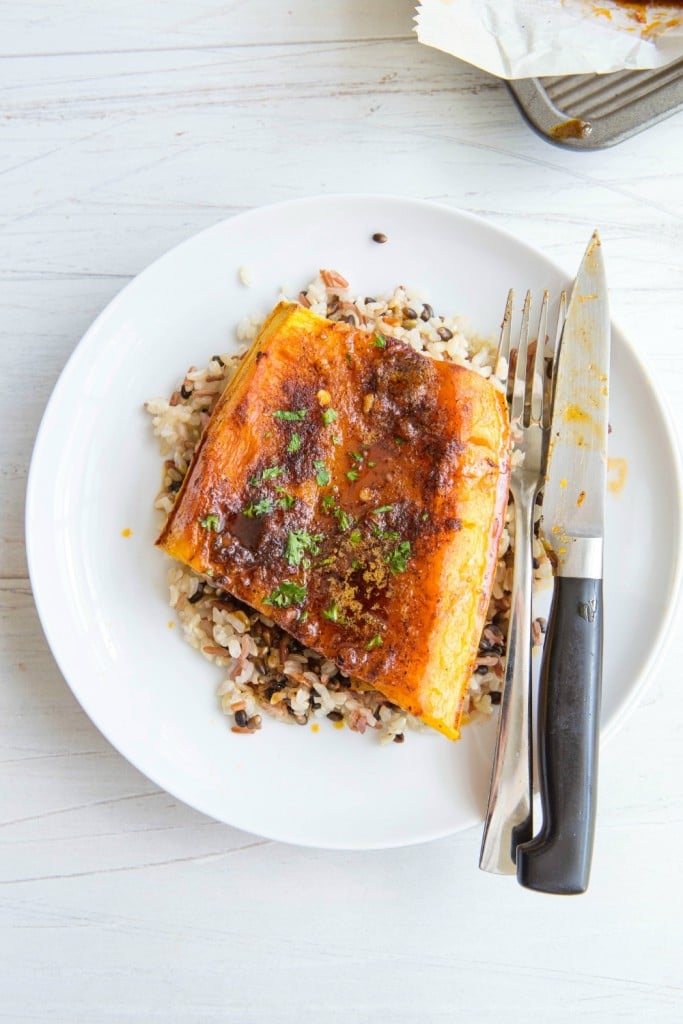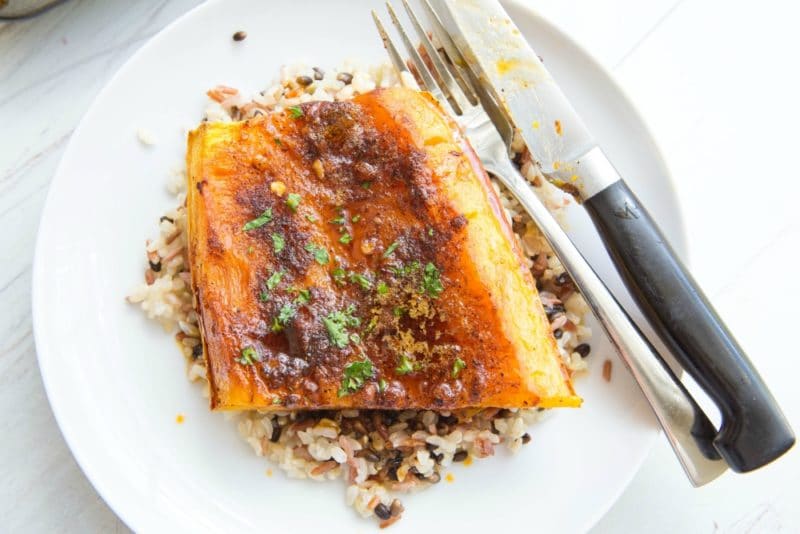 | | |
| --- | --- |
| | |
Preheat oven to 400 degrees.

Place butternut squash halve on a parchment-lined baking sheet. Drizzle with melted coconut oil.

In a small bowl, stir together Liquid Smoke and honey. Drizzle over butternut squash.

In a second small bowl, mix together garlic powder, paprika, chili powder, and sea salt. Sprinkle on top of squash.

Bake for 25-35 minutes, or until the squash is tender.

Remove from the oven and allow to cool slightly. Serve over wild rice, garnished with fresh parsley