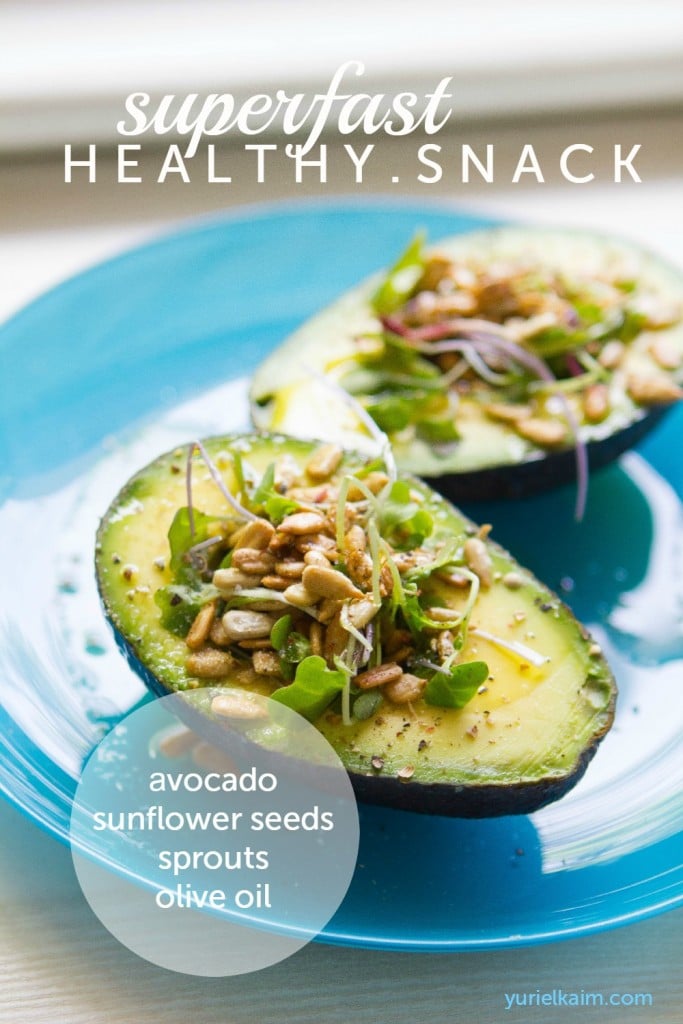 Whether you're looking for a 2-minute healthy breakfast or a quick carry-along lunch, this recipe is a winner. Just a handful of nutritent-packed whole foods are piled into an avocado, making a high-fat, satisfying meal that will satiate your tastebuds and ease your hunger pains.
Avocados used to get a bad rap for being high in fat, but researchers now realize that the fat in avocados is a healthy, monounsaturated fat that's beneficial for your heart. In fact, avocados lower your cholesterol and triglyceride levels, thus decreasing your risk for heart disease.
They're also are packed with potassium to support a healthy blood pressure. Avocados increase absorption of antioxidants, and a 2005 study recommends adding avocados to salads and salsa for this reason. Avocados are high in fiber, and can aid in weight loss and maintain metabolic health. The fatty acids in avocado reduce inflammation, and help to relive arthritis symptoms and lower your risk of chronic diseases caused by chronic inflammation. If that's not enough, the healthy oil in avocados is great for combatting dry skin.
Topping off the avocado in this superquick snack recipe is a flavorful combo of broccoli sprouts and sunflower seeds. Sunflower seeds contain high levels of vitamin E, which is a superpower at protecting cell membranes and keeping skin looking youthful. These anti-inflammatory seeds are also high in protein. Broccoli sprouts contain a huge amount of cancer-fighting sulforaphane, a huge health bonus for your meal!
This lunch is filling, creamy, and filled with good fats that help promote weight loss.  It's a quick and easy meal or snack that is tasty and nutritious.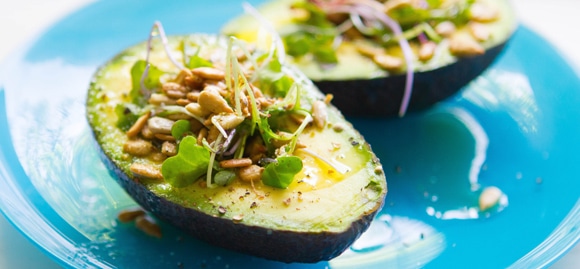 | | |
| --- | --- |
| | |
Fill center of the avocado with sprouts. Sprinkle with sunflower seeds and drizzle with olive oil. Salt and pepper to taste.