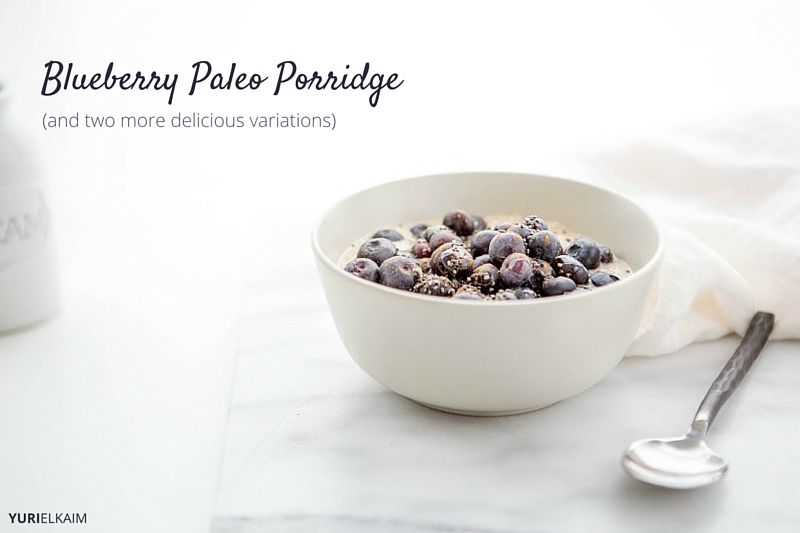 If you're used to grabbing a spoon and digging into a bowl of oatmeal or porridge for breakfast, you'll love these 3 almond paleo porridge recipes.
With plenty of variety – blueberry, strawberry, or banana – you can choose your favorite of these paleo recipes. Any way you make it, you'll have a protein-packed breakfast that's brimming with flavor and goodness.
Let us count the ways we love this paleo oatmeal recipe.
First, there's the taste: This creamy porridge tastes like a bakery in a bowl. What's the point of a healthy eating recipe if it doesn't satisfy your tastebuds?
Go for the slightly tart snap of a fresh blueberry with the blueberry cream porridge bowl, which is reminiscent of a fresh, warm blueberry muffin.
If strawberries are your thing, make the strawberry shortcake breakfast porridge bowl.
Love bananas?  Then the banana bread porridge bowl is for you – it's like a slice of your favorite warm banana bread straight from the oven.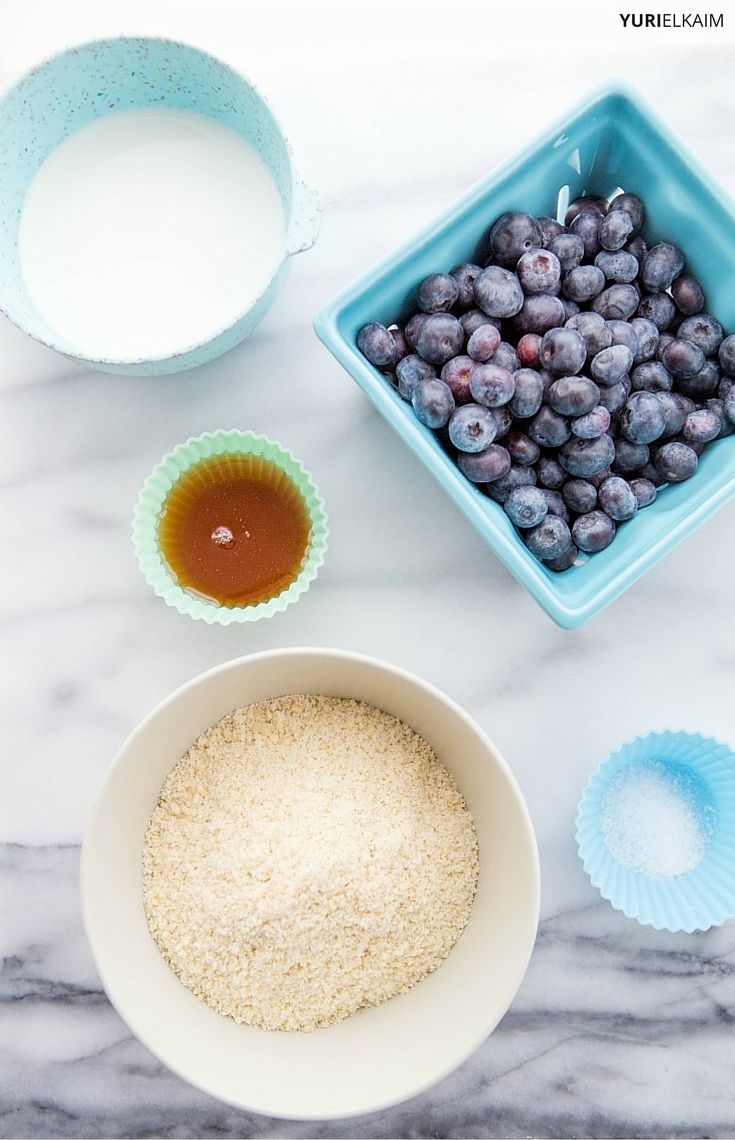 Paleo Porridge Balances Blood Sugar
Second, there's the health benefits: Why did I create this ground nut porridge to replace a bowl of quick-cooking oatmeal?
The carbs from your oatmeal are turned into glucose in the body.  Your pancreas secretes insulin in response, prompting cells to absorb the glucose.  Once the glucose is absorbed, the pancreas releases a hormone that tells your body it's hungry again.
This is what I call the blood-sugar roller coaster. Eating simple, high-glycemic carbs gives you a quick energy surge, soon followed by a blood-sugar crash.
I created this simple breakfast recipe so your mornings wouldn't look like a blood sugar joy ride.
Each of these tasty bowls has a whopping 33 grams of protein, which is so important for fueling your body and keeping you feeling full long after eating.
Protein is essential for developing and maintaining muscle, and it's also important for revving your metabolism and for keeping it going throughout the day.
A high-protein breakfast sets the stage for the rest of the day so you won't be tempted to grab a high-sugar snack an hour or so after eating.
Low Carb, High Flavor
Third, this is a true comfort food: For many, a warm, comforting bowl of porridge is a dream breakfast, and this nutritious recipe is a low-carb way to enjoy it without giving up great flavor.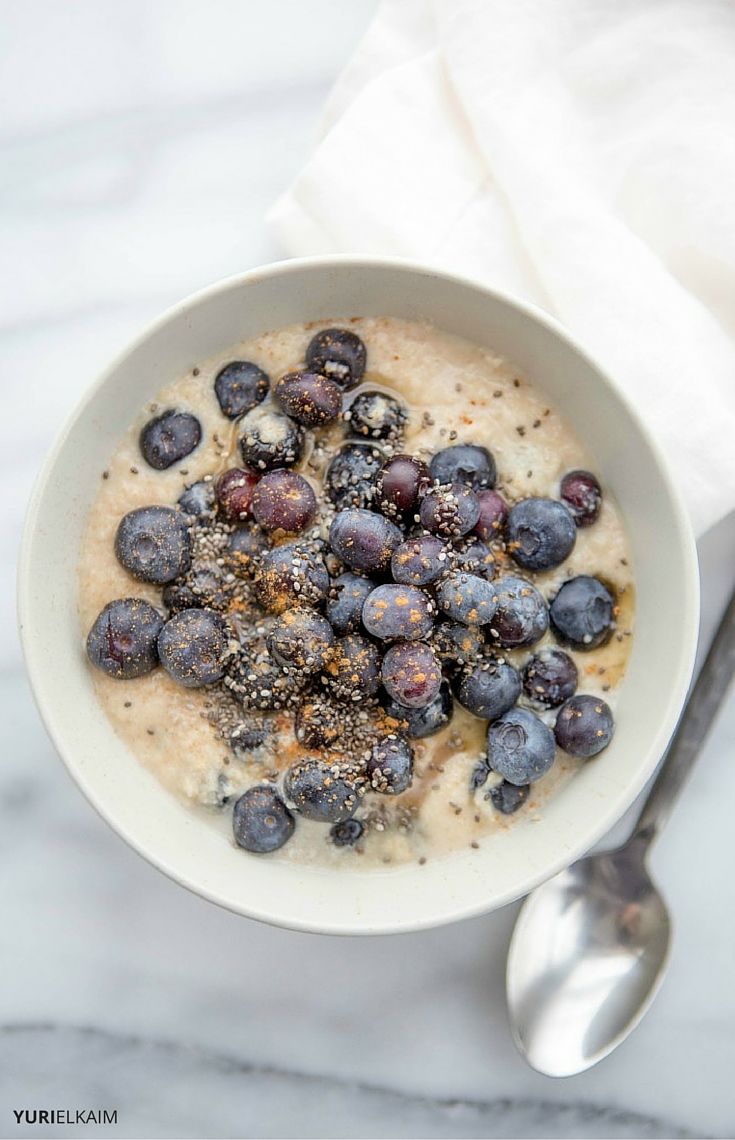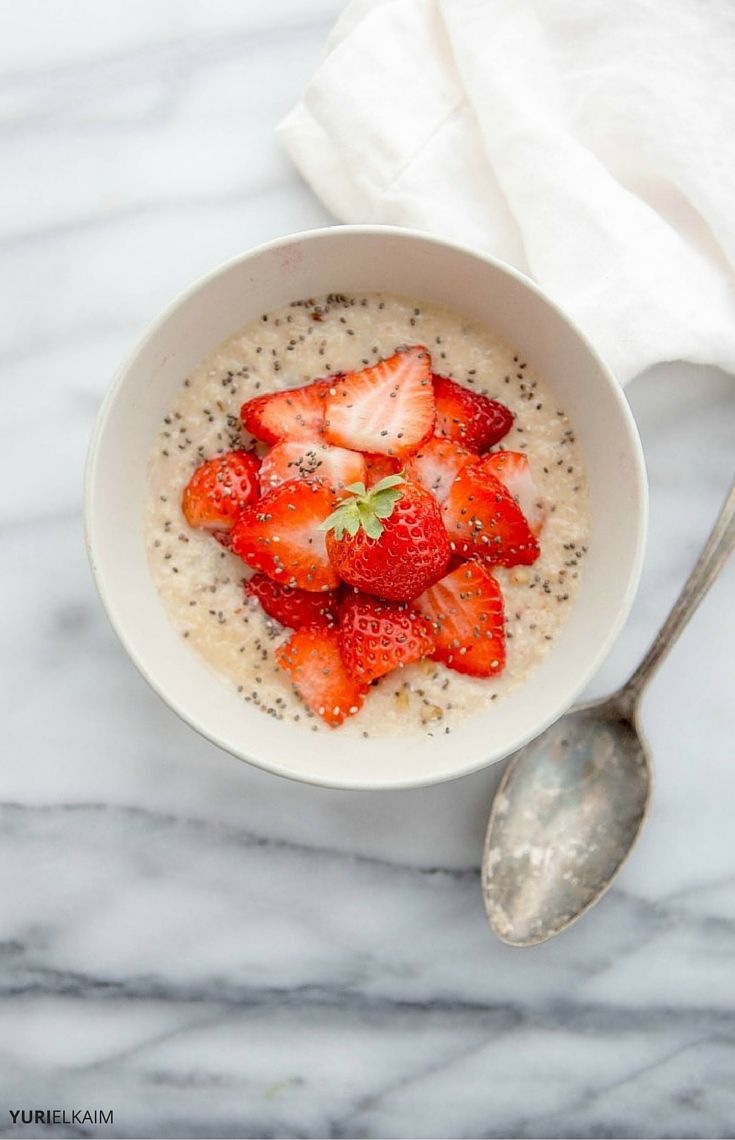 Healthy Eats, Healthy Body
If you love this recipe, you'll definitely want to check out the free All-Day Energy Diet Community Cookbook, which features 67 delicious, allergen-free meals that take less than 15 minutes to make. You can get it for FREE by clicking on the banner below!