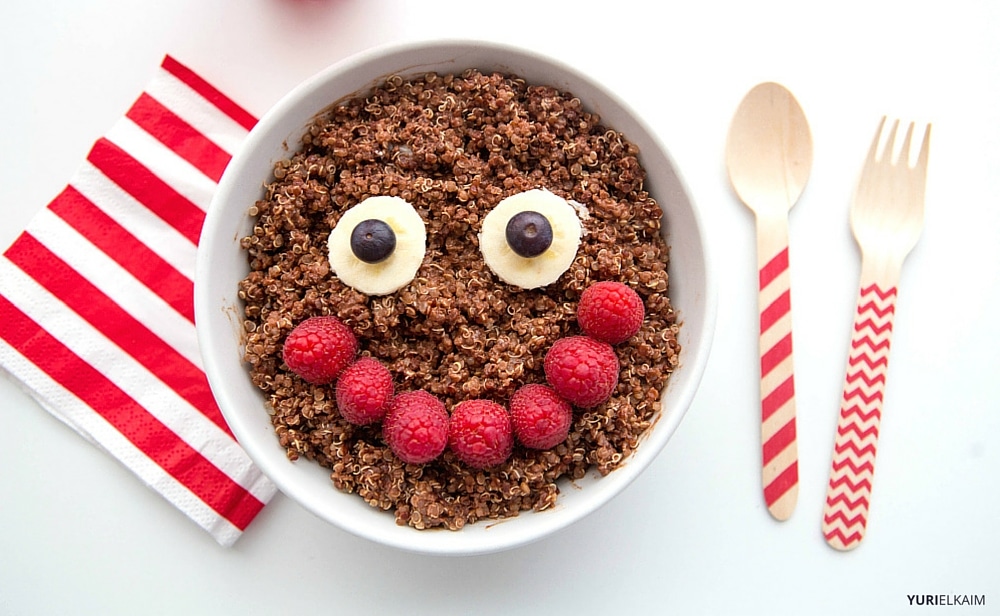 If you have kids, you know how important it is to give them a good, healthy breakfast. There are so many awful options to choose from—especially those brightly packaged high-sugar cereals—so why not skip all of it and give them a high protein breakfast bowl instead?
[Get 8 Irresistibly Delicious Healthy Desserts Kid Will Love]
The standard bowl of cereal sets your kids up for a day of irritability, lethargy, or hyperactivity. Warm oatmeal is a slightly better option, but I decided to take things one nutritional step forward by adding this awesome breakfast idea to my stock of healthy eating recipes.
I wanted to give my kids plant-based protein in the a.m., and that's where quinoa comes in.
This steaming bowl of quinoa is packed with protein, but your kids will love how tasty it is. I've chosen to top it with a smiley face, but you can add sprinkles of fresh fruit, nuts or seeds too.
[Related: Fiber Starter Breakfast Bowl]
Why I Love This Healthy Breakfast for Kids
Why is protein important in the morning? Kids grow every day, and protein is essential for developing and maintaining muscle. Since protein is so intricately tied to preserving muscle, it's also important for revving metabolism and for keeping the body's metabolism going throughout the day.
Protein also provides fuel for the body, and keeps you feeling full and satisfied for longer after you eat. Quinoa contains all the essential amino acids, and is therefore a complete protein.
Other Quinoa Recipes You May Enjoy:
This healthy breakfast bowl has 8 grams of protein, which will give your kids a good nutritional start to their day and won't result in fluctuating blood sugar levels.
After all, who needs morning tantrums?
Add fresh or frozen berries and you'll be giving your child an antioxidant boost to help those little immune systems fight off the viruses that quickly spread around daycares and schools.
Instead of oatmeal, serve this warm high protein breakfast bowl that's as delicious as it is healthy!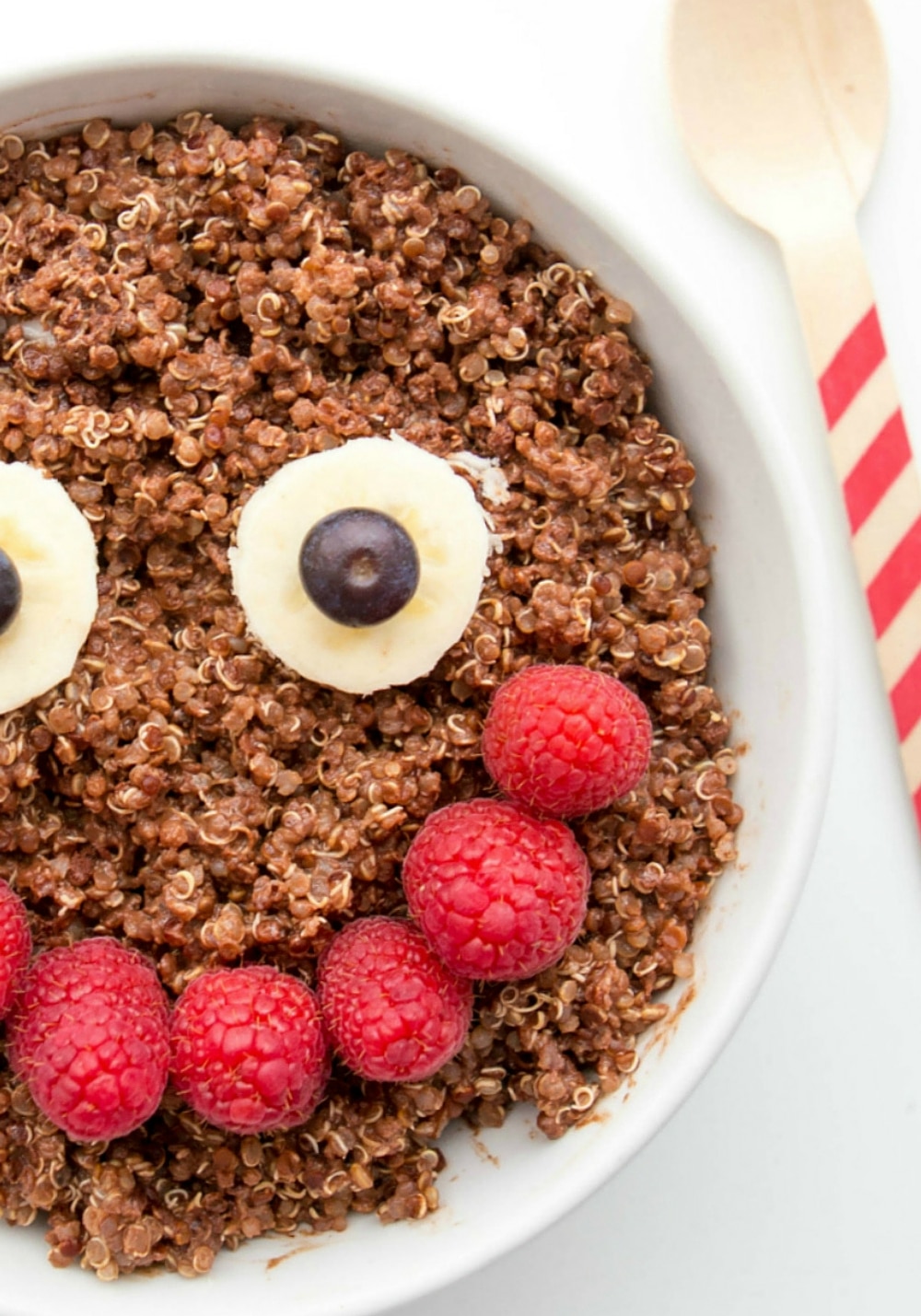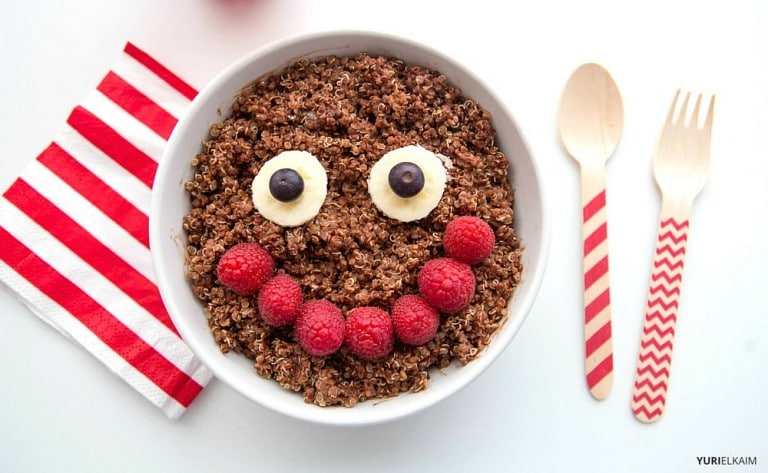 | | |
| --- | --- |
| | |
In a small pot, stir together quinoa, cocoa powder, coconut oil, almond milk, and maple syrup or stevia. Heat just until warm. Transfer to a serving bowl.

Top with bananas, blueberries and raspberries to make a smiley face. Enjoy!