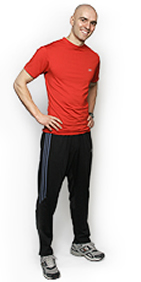 Hey, I'm Yuri Ekaim.
I'm here to help you get in the best shape of your life, eat healthier than ever, and live with incredible health and vitality.
ONCE UPON A TIME…
There was a little boy (me) who started playing soccer at the tender age of just 4 years old! I immediately fell in love with the sport, played it everyday, and, fast-forward several years, realized my dream of playing at the professional level!
That's a very quick synopsis of my playing career. However, what I didn't tell you is that for about 15 of those years, I trained like a mad man to become the best athlete I could possibly be.
And how did I do it?
Well, keep reading and I'll tell you…
I WAS NEVER INTO BODYBUILDING
That's right. I never had a passion for bulking up or competing in bodybuilding competitions. Not that there's anything wrong with those endeavours but they just never resonated with me. Instead, I was focused on engineering my body into a well oiled machine that could outperform my competitors (on and off the pitch) and create the best health possible for years to come.
For me, it was all about sport-specific training. I mean, what good would having bulky muscles do for me on the field? Not much. Year in and year out, I trained my body, consumed the latest training methods like a kid with candy at halloween, and began experiencing phenomenal physical and performance results.
It was no surprise that I later had an interest in pursuing university studies in physical health and kinesiology (the study of human movement and performance). So that's what I did.
And I loved it. I worked hard, learned tons, and began applying what I was learning with others. At the University of Toronto I studied under some of the best doctors and professors in the business, including Dr. Doug Richards (former sport med doctor of the Toronto Raptors), Tim Taha, Dr. Jack Goodman, the late Dr. Bob Goode, and many others. I was truly blessed for being surrounded and inspired by so many great minds.
MY VENTURE INTO FITNESS TRAINING
I had this overwhelming feeling that I needed to share what I was learning with people who were in need of getting in better shape. First, it would obviously serve as tremendous practical application for what I was learning (truly the best way to consolidate any kind of learning) and, second, I would be able to help tons of people.
Thus, in my 2nd year of university I went out and secured my first job as a personal trainer. It was definitely a learning experience for me and I got to see first hand how my clients could transform using the fitness programs I had put together for them.
Within a very short period of time, I was the busiest trainer in my gym and already had a waiting list of clients who wanted to train with me. The downside to one-on-one training is that there are only so many hours you can work in a day and thus you're limited to how many people you can help. At least that was my dilemma.
THEN MY LIFE-LONG DREAM CAME TRUE!

Throughout my 4 years at the University of Toronto I was fortunate to have played with the school's varsity soccer team where I was named team captain, MVP, and an All-Canadian in my last 2 years. I helped our team overcome years of underachievement to win our provincial championship and place 4th at Nationals.
At the same time, I was also playing pro soccer (although signed as an amateur to maintain eligibility with U of T) with the Toronto Lynx and getting tons of valuable training and game experience at a much higher level.
But my real dream came true when, upon my graduation, I was invited to play soccer in France with Lille OSC. "Le LOSC" as they are known to supporters were (and still are) one the top teams in France! My life-long dream of playing pro soccer in Europe had finally come true. It wasn't an easy journey but it was definitely worth it.
During my time in France, I learned a huge amount about how the top soccer players (and athletes) were training. It was far beyond anything I had been exposed to with soccer in Canada. In fact, our conditioning coach was also the sprint coach for the a number of sprinters on the French olympic team. Besides his often brutal fitness sessions, I did learn a lot from Didier and how to take my training to the next level.
THEN IT ALL FELL APART – OR DID IT?
At the end of my first year with Lille I was supposed to sign a contract with a different club (Amiens FC). However, due to some weird circumstances it all fell through. Initially I was pretty pissed but I now know it was for the best.
The reason is that I know that what I'm doing right now is my real calling!!!
Sometimes not achieving your initial goal is your destiny – something better is always around the corner.
So I came back to Toronto and started right back up where I left off  – working with my clients. But now I was armed with new training methods from the pros as well as my years of athletic conditioning education.
But after training clients up to 14 hours a day I hit my breaking point. I need to find another way to reach more people and allow me to get my life back.
THEN ONE DAY, ONE OF MY CLIENTS…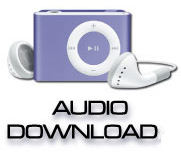 Suggested that I put my voice tape. I wasn't sure what he was babbling about as he was huffing and puffing and tearing up a sweat doing some crazy step-up exercises. But then he repeated himself, "Honestly Yuri, I think you should put your voice on tape! That way, even those clients who can't work with you can still work with you – if you know what I mean."
I totally knew what he meant. It was brilliant and I had jumped at the opportunity right away!
I did my research and soon found that no one else was doing this. There was no other provider of downloadable mp3 workouts anywhere. At least at that time there wasn't.
To avoid redundancy, you can learn more about my fitness programs here.
My Journey in Nutrition
In addition to over 213 fitness programs that I've created over the past few years, I'm also very passionate about natural nutrition.
Poor nutrition hurt me, then good nutrition healed me.
When I was 17, I lost all of my hair due to an an auto-immune disorder called Alopecia.
At the time, I had no idea why this happened. Nor did ANY of the medical doctors I went to see for help. Absurdly, they thought that cortisone injections into my head was the answer.
No thanks!
It wasn't fun. I was a senior in high school and walking around looking like a chemo patient didn't do much for my confidence.
Needless to say, it wasn't a great time for me.
At the same time, and for most of my life up until that point, I also suffered from very low energy. Come to think about it, I'm not sure how I made it through school AND played soccer professionally – it's still a mystery to me.
Thankfully, after returning to school where I pursued studies in holistic nutrition, my health (and life) changed forever!
The short version of the story is that within just a few weeks of actually eating natural foods (mostly raw) I was able to tame my auto-immune condition, growing much of my hair back, skyrocket my energy levels, and enjoy greater health than I thought possible
And you can too!
Click the following link to learn more about my nutrition programs – the very methods that I used to heal myself and then thousands of others.
Strength & Conditioning and Nutrition Coach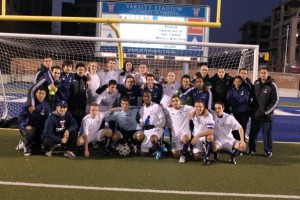 Aside from all the great fun I have developing new fitness and nutrition programs for our clients around the world, I also served as the head strength & conditioning and nutrition coach for the men's soccer team at the University of Toronto for 7 years.
As a passionate soccer player and wanting help other players reach their full potential, I was truly grateful for being able to positively contribute to make our soccer program one of the best in the nation and helping our student athletes along the way.
Here's a picture of us in 2009 at the provincial championships on our home turf in Toronto.
Feel free to follow me on Facebook or Google+ as I continue to keep you informed and inspired about all things health, fitness, and nutrition.