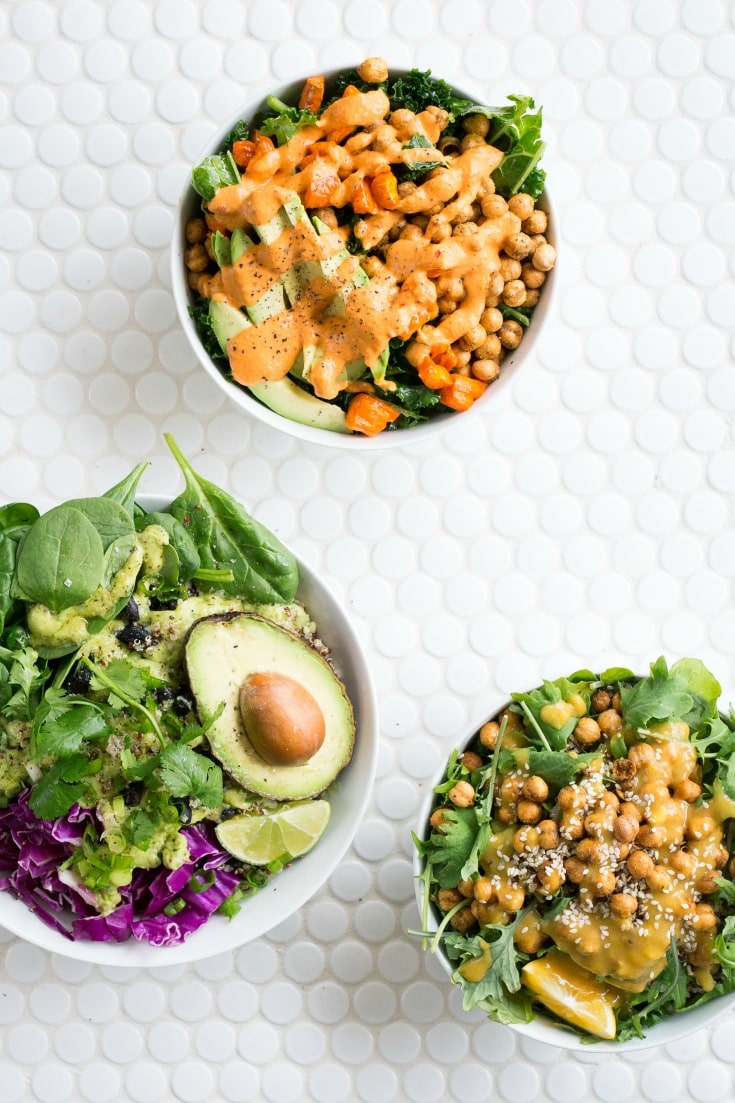 Whether you call them a "Bliss Bowl" or "Buddha Bowl," plant-based dinner bowls are a super addition to a healthy diet.
They're simple and quick to make, and you can toss just about anything in them.
The difference is, Buddha bowls are a mix of cold and warm foods: veggies, beans and greens.
To make a basic Buddha bowl, drizzle diced sweet potatoes and drained chickpeas with olive oil, salt, and pepper. Then, roast them in an oven heated to 425ºF until tender, about 20-30 minutes. While you wait, massage Tuscan or curly kale with olive oil, lemon and salt until it's tender.  To finish it, top the greens with roasted sweet potatoes and chickpeas.
And then, serve it with any of the savory sauces below.
If you want to try an amazing Buddha bowl recipe, be sure to check out my one of most-popular, most-shared recipes of all time: Buddha Bowl with Sesame Brittle. Seriously, it's a keeper.
As you can imagine, the sauces (or dressings) for these Buddha bowls are a pretty key part of the flavor.
I've put together three great sauce recipes that will give you some options and keep your tastebuds happy.
Buddha Bowl Sauce, 3 Ways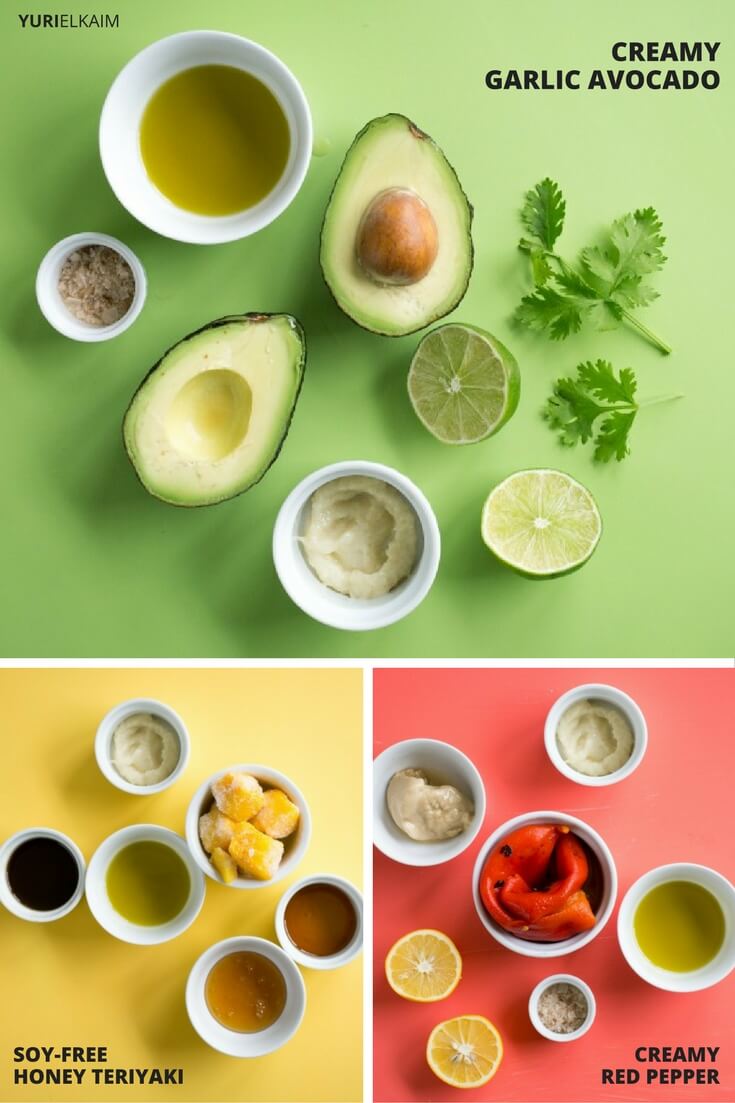 Creamy Garlic Avocado
Cilantro, avocado and garlic create a quick and creamy blender sauce, reminiscent of guacamole, but pureed until smooth enough to drizzle.
Add this one to a bowl full of Southwestern or Mexican-style veggies. Black beans, tomatoes, cucumbers and purple cabbage will all nicely offset the creamy flavor of this sauce. Or try it on my 5-Minute Lentil Tacos.
Added bonus: the healthy fats in this sauce aren't heated, so you can enjoy nature's best fats in their purest form.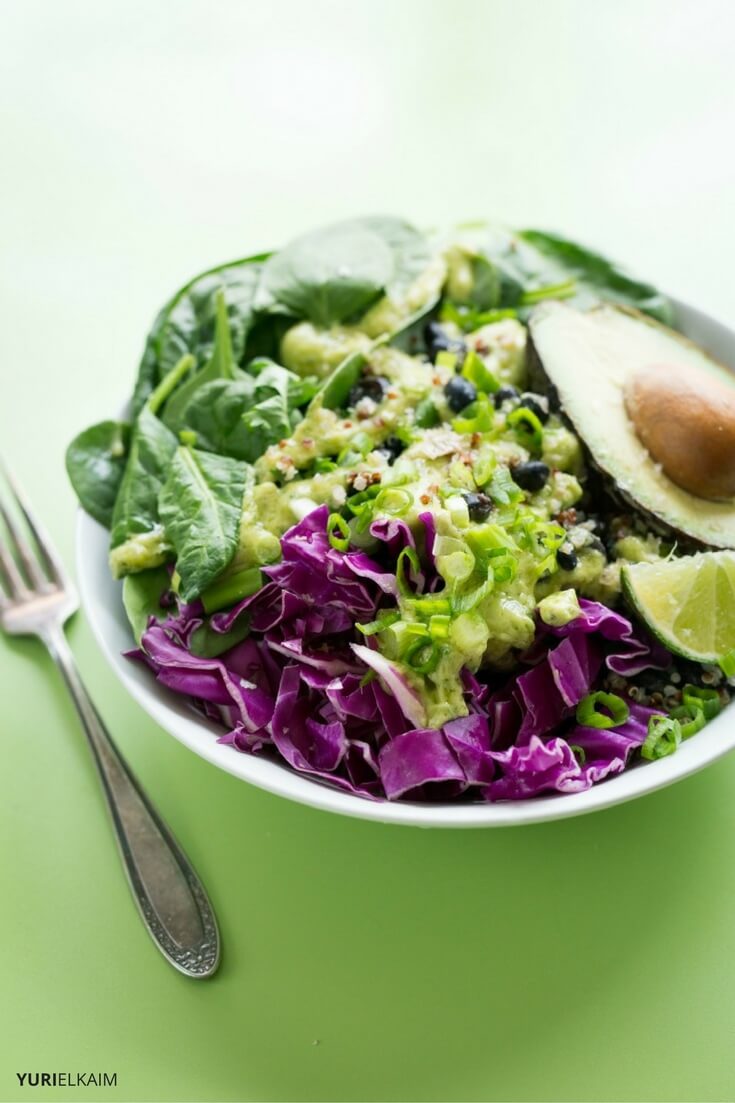 Soy-Free Honey Teriyaki
I've long suggested you steer clear of soy. But that doesn't mean you have to live without tasty teriyaki flavor.
The addition of mango makes this sauce rich and creamy.
It's a great drizzle for Buddha Bowls – especially if you add a bit of grilled pineapple, fresh chopped basil, and diced purple onion. Or serve this sauce as a condiment for any one of these 18 awesome BBQ Salmon Dinners.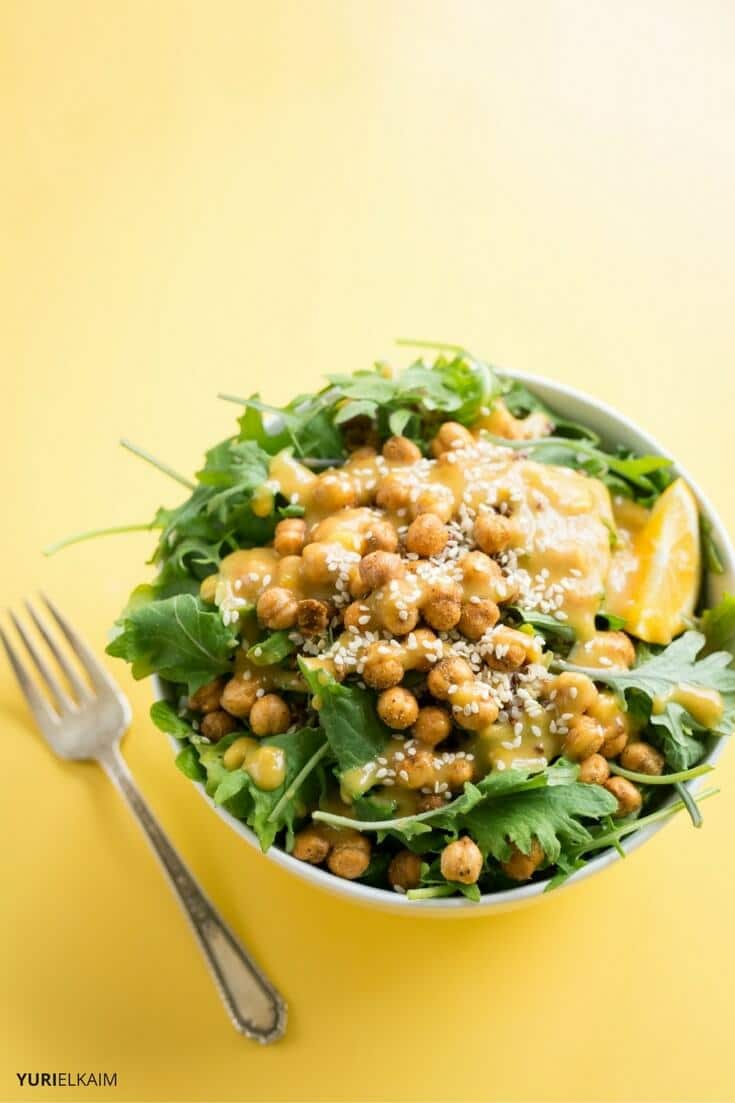 Red Pepper Tahini
Inspired by the sauce on the Vegan Buddha Bowl you see in this recipe roundup, we absolutely had to create our own riff because for many, vegan bowls are a lunchtime staple.
With the addition of tahini, this creamy sauce makes a splendid topper for Buddha Bowls. It's also a delicious salad dressing and pairs especially nicely with my Vegan Caesar or Autumn Quinoa Salad. Give it a try!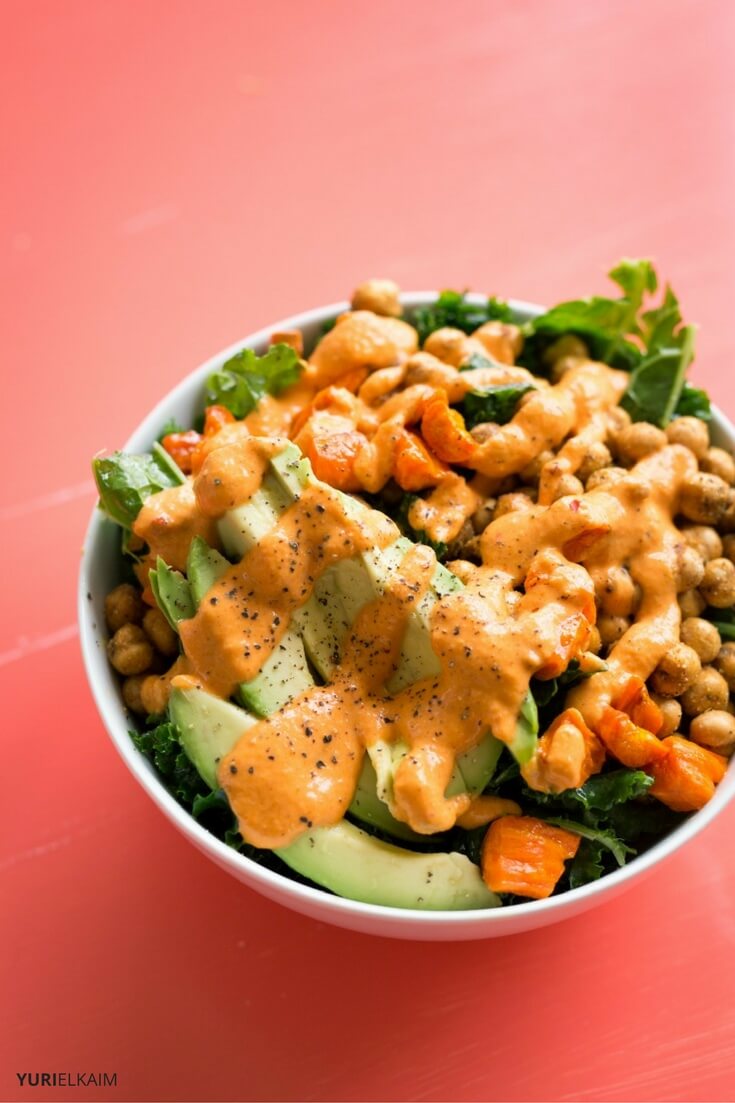 Fast Meals, Amazing Nutrition
Chances are, you're always on the lookout for healthy and delicious meals to keep your (and maybe your family's) tastebuds happy.
I've got a great resource for you: it's the All-Day Energy Diet Community Cookbook, which was designed by real people just like you, who wanted fast and healthy solutions for the weeknight "what's for dinner" dilemma.
All the meals are gluten- and dairy-free and low in other allergens. And you can get a copy FOR FREE just by clicking the image below.