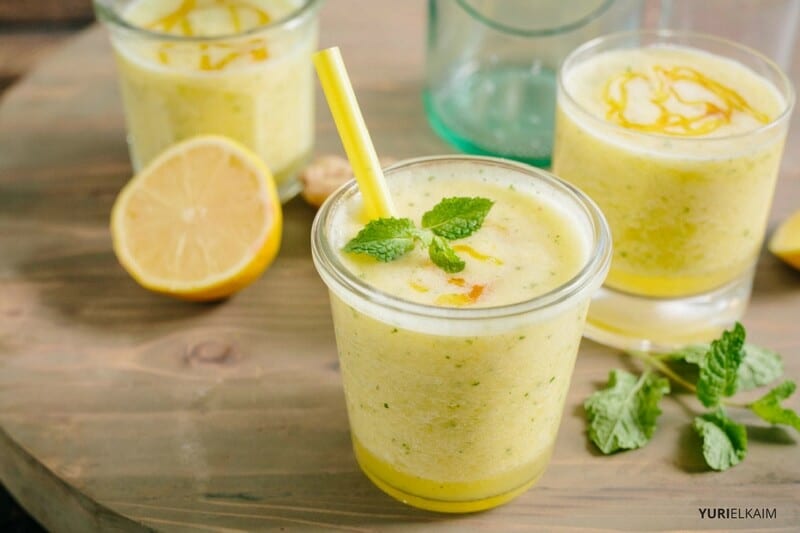 Flu, cold, and sore throat season is in full swing.
And while you may already have a well-stocked cupboard for preparing your meals, a well-stocked kitchen can be just as important for fighting off seasonal bugs.
That's because there a variety of naturally supportive foods that can boost your immune system and soothe the symptoms of sickness.
And this smoothie makes a great go-to to have in your arsenal.
Smoothie for Sore Throat Symptoms
Made with a cooling combo of frozen pineapple, echinacea tea, mint, ginger, and lemon, this delicious smoothie can help calm a burning throat.
The pineapple contains bromelain, an enzyme with anti-inflammatory properties that can help reduce irritation. It's also a great source of vitamin C, to give your immune system an extra dose of nurturing nutrients.
Echinacea has been shown to take the edge off colds, helping your immune system by boosting white blood cells (1).
Meanwhile, ginger, lemon, and mint lend aromatherapeutic benefits, and benefit your body, too. Ginger can reduce pain and soreness, lemon gives you another boost of vitamin C, and mint has one of the highest antioxidant capacities of food, working as a natural detoxifier (2, 3).
Add to the mix one of my favorite natural remedies: manuka honey, which is honey made by New Zealand bees who pollinate the eucalyptus trees.
Not all honey is made equal and in the case of manuka honey, this is especially true. This honey offers a super dose of antibacterial properties (4).
Whether you're just getting a hint of sick, or find you can't eat because of an inflamed throat, give this smoothie a try. I think you'll find it's the perfect way to soothe a sore throat.
More Natural Soothers
Want even more naturally supportive home remedies? Here are a few of my favorite for cold and flu season:
Nature's Flu Shot & Cold Buster: The contents of this remedy may sound like a wild combination, but it's surprisingly tasty. It's beneficial for warding off seasonal illnesses, too.
Bonfire Cider: Some people call it "fire cider" or "flu cider," but I call it awesome. This is what I use when I want to burn off impending sickness.
The Feel Better Tea for Cold and Flu: If something hot sounds more soothing than something cold, give this steamy tea a try.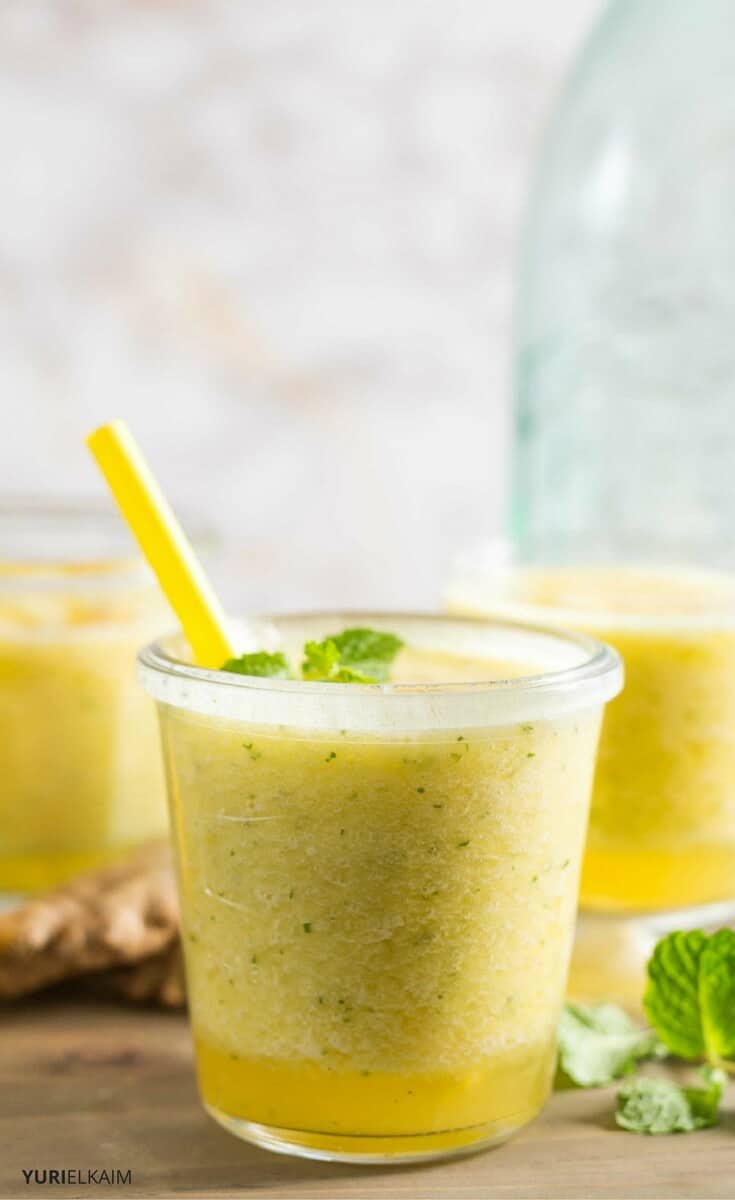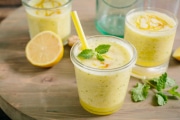 | | |
| --- | --- |
| | |
In a small pot, bring water to a boil.

Once boiling, remove from heat. Steep tea for 3 to 5 minutes. Remove tea bags.

Pour tea into a blender. Add remaining ingredients. Blend until smooth.
Feel Better Naturally
Help yourself feel better with natural, tried-and-true, wholesome treatments.
Get the 10 go-to natural remedies I use at home to keep me and my family healthy – and drug-free.
Download my Natural Home Remedies guide. You can get it right now – for FREE – if you click the image below!