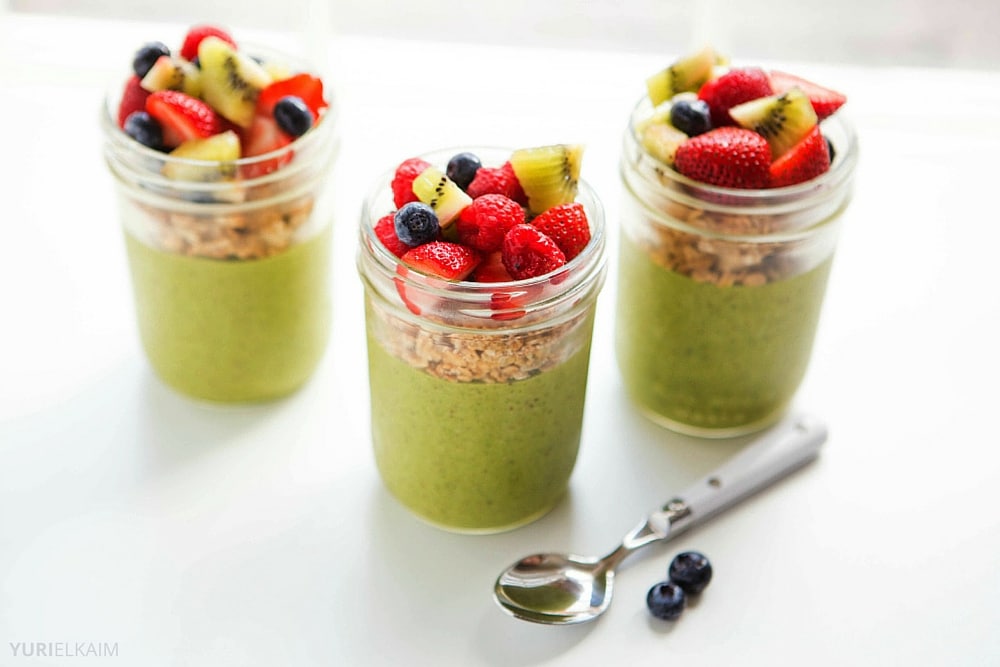 If your mornings are rushed and chaotic, a healthy breakfast on-the-go may seem impossible. These green smoothie granola cups provide you with a convenient way to get in a morning meal on the run.
You won't be left feeling sluggish and tired for the rest of the day like you would with a commercial grab-and-go breakfast. Those pre-packaged or fast food meals typically contain tons of sugar and refined grains or heart-clogging fats.
[Get My Secrets for Making the Perfect Green Smoothie]
What you need is a quick, healthy breakfast idea. And there are more than you may realize… like my breakfast bowl and my chocolate quinoa breakfast bowl for starters.
Trust me, I know how hectic mornings can be, but I also know that eating a healthy breakfast sets the stage for good health. A nutritious breakfast revs up your metabolism, so you'll burn more calories throughout the day. It also regulates your blood sugar levels so you won't be starving before lunch.
How this Healthy Breakfast on-the-Go Powers You Up
Need instant energy and stable blood sugar? Of course you do.
This green smoothie granola cup smoothie will do the trick. It's an easily-prepared healthy breakfast on-the-go that will quickly become a staple in your household.
It's also one of my most creative healthy smoothie recipes.
Kale has an amazing nutritional profile due to high levels of antioxidants and anti-inflammatory nutrients. Kale also contains iron, which may improve your energy levels if you're low in this vital mineral.
Another benefit from this healthy smoothie? The high amounts of vitamin C in the kale, peaches, and berries will boost boost your immune system and counteract the damage from disease-causing free radicals.
Adding some paleo or gluten-free granola also provides a satisfying and nutritious blast of crunchy goodness. Granola that contains almonds or walnuts is chock full of high-quality plant protein, heart-healthy fats, and anti-inflammatory compounds.
Please note, if you're adding the granola, you might want to take it later in the day, as it does contain carbohydrates which can slow you down a little. Here's more on that topic.
As you can see, there's really no excuse to leave the house empty-handed in the morning! Take along this healthy breakfast on-the-go for a quick breakfast to keep you going all morning long!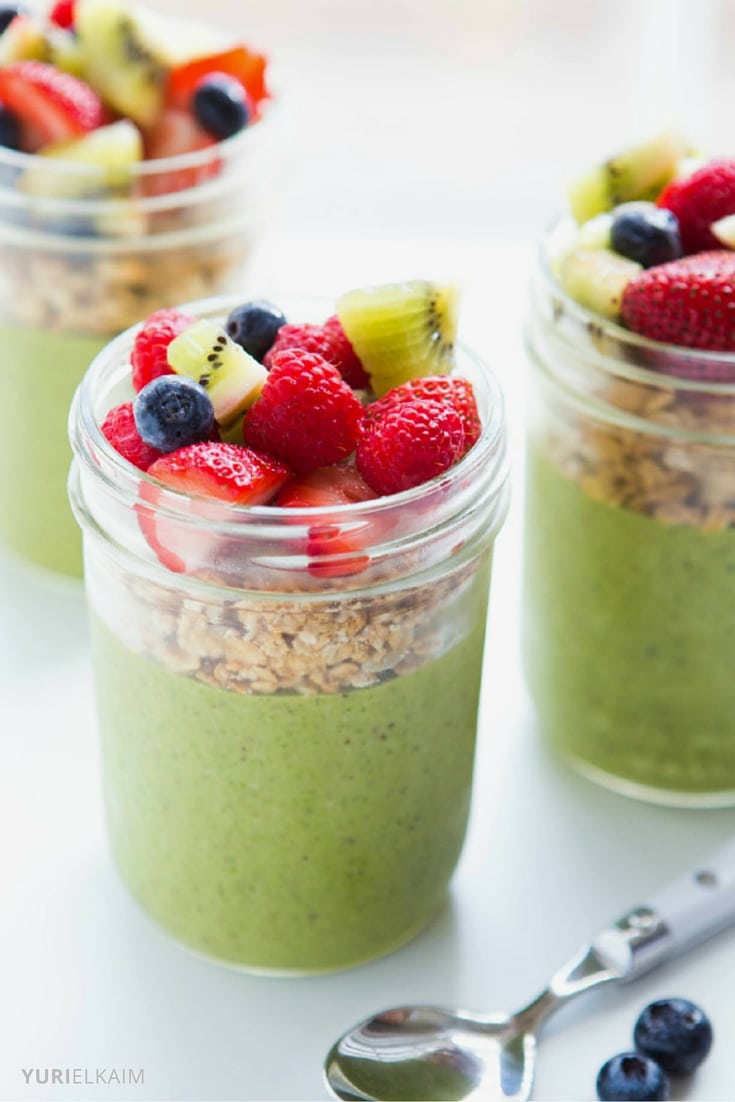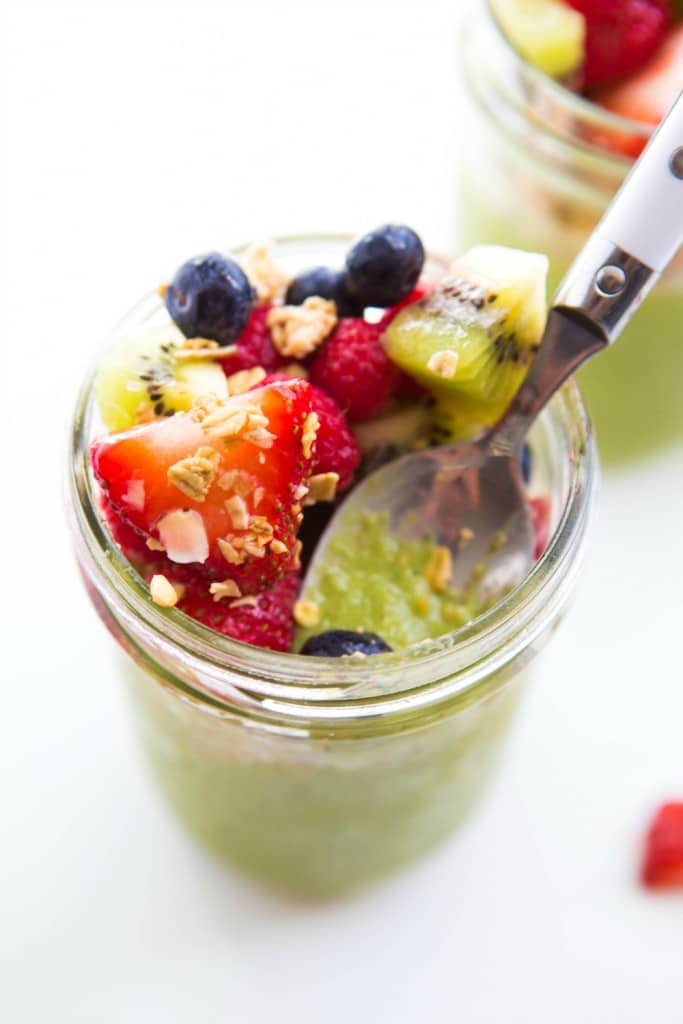 | | |
| --- | --- |
| | |
In a blender, puree spinach, peaches, banana, coconut water and greens powder until puree'd.

Pour into a wide-mouthed mason jar. Top with granola and fresh berries. Spoon and enjoy!