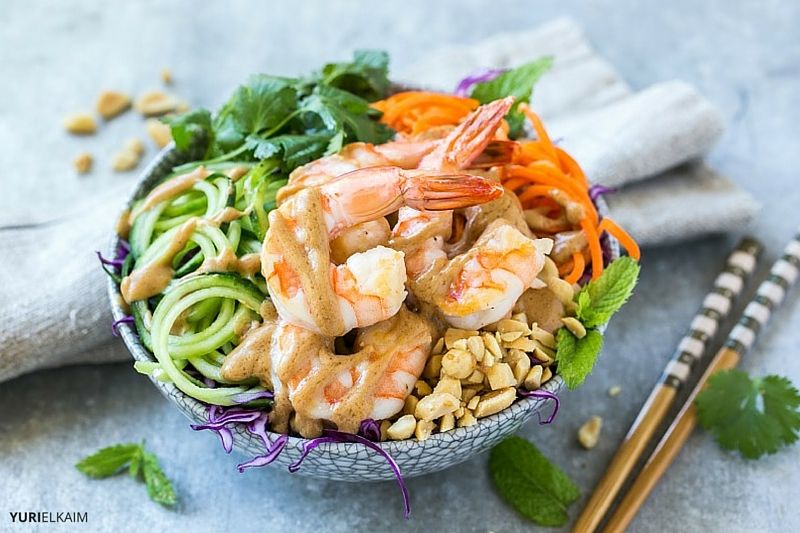 If you love sushi and spring rolls as much as Amy and I, you've probably picked up one of those make-your-own sushi kits somewhere along the way.
And chances are, you've used it once. Or maybe worse (ahem, like us, ahem), you've never even opened the darned thing.
Although becoming a sushi chef – the likes of Jiro – is on my dream accomplishment list, I've gravitated toward simpler, homemade sushi hacks.
For instance, my 5-Minute Sushi Bowl requires no wrapping, rolling or finicky sushi-rice making. And now this—a Vietnamese spring roll bowl.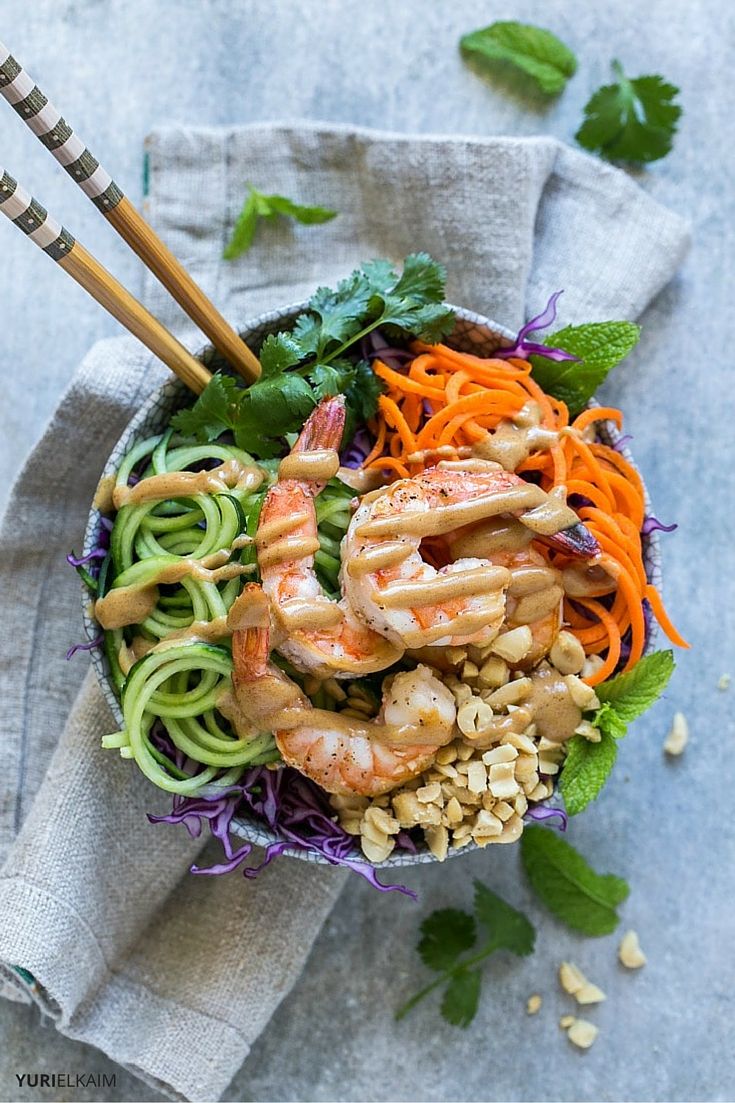 Why this new recipe? Because if you've ever made a batch of spring rolls, you'll know how tricky the process can be.
First, you have to soak the super-thin rice paper, then transfer the floppy-wet and fragile sheets to the countertop without them sticking to themselves.
And then, when they inevitably do stick, you have to try to peel them apart without them ripping.
Plus, there's the tedious process of stuffing them with just enough filling so they are satisfying, but not so much that the rice paper tears.
You see where I'm going with this?
Spring rolls, while delicious, are a darn pain to make at home.
So, we've made them darn easy.
Vietnamese Summer Roll Recipe
Fresh herbs, a zesty peanut sauce, and vibrant veggies come together in this easy summer dish that epitomizes the idea of healthy eating recipes.
In this version, we've tossed all the fresh ingredients in a bowl, drizzled them with peanut sauce, and sprinkled it all with fresh and crunchy toppings.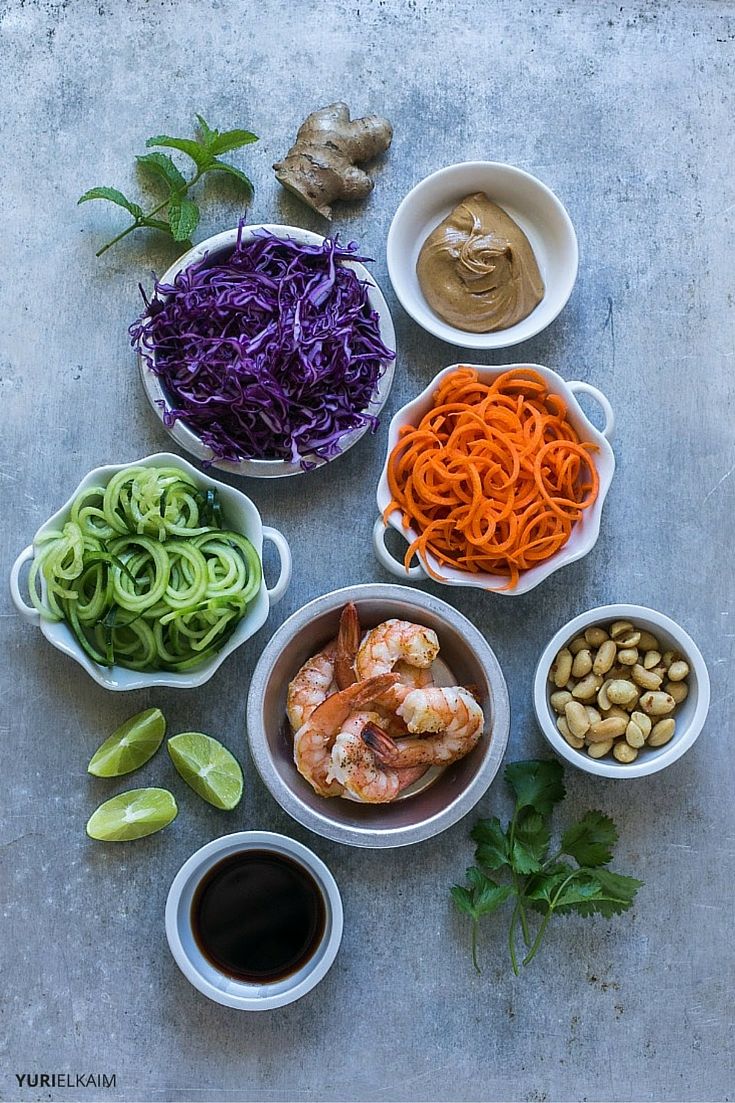 There are tons of ways to vary this recipe, too.
To make prep time even quicker, you can use pre-packaged coleslaw mix in place of the sliced red cabbage.
And if you're an almond butter fan, swap out the peanut butter in the sauce for an equal amount of almond butter.
Meanwhile, if you're not a fan of shrimp, swap it out for pork or chicken, and vegans can add avocado and bean sprouts.
Gluten-Free and Nutritious
You'll notice that we use aminos in this recipe.
What are they? Liquid aminos are a gluten-free substitute for soy sauce, offering eight of the nine essential amino acids your body can't produce on its own (with the exception of tryptophan), and other non-essential amino acids.
Since it's loaded with amino acids, it makes a great supplement for vegans and vegetarians, and can be found in the seasoning aisle or Asian section at natural food stores.
And coconut aminos? They're derived from coconut sap, then blended with sea salt and naturally aged. They have a dark, rich, salty and slightly sweet flavor.
Paleo recipes use coconut aminos as a substitute for soy sauce. They contain 17 different amino acids. They can be ordered online or found in the Asian section at natural food stores.
In recipes, both liquid and coconut aminos can be used in place of soy sauce and tamari in a one-to-one ratio.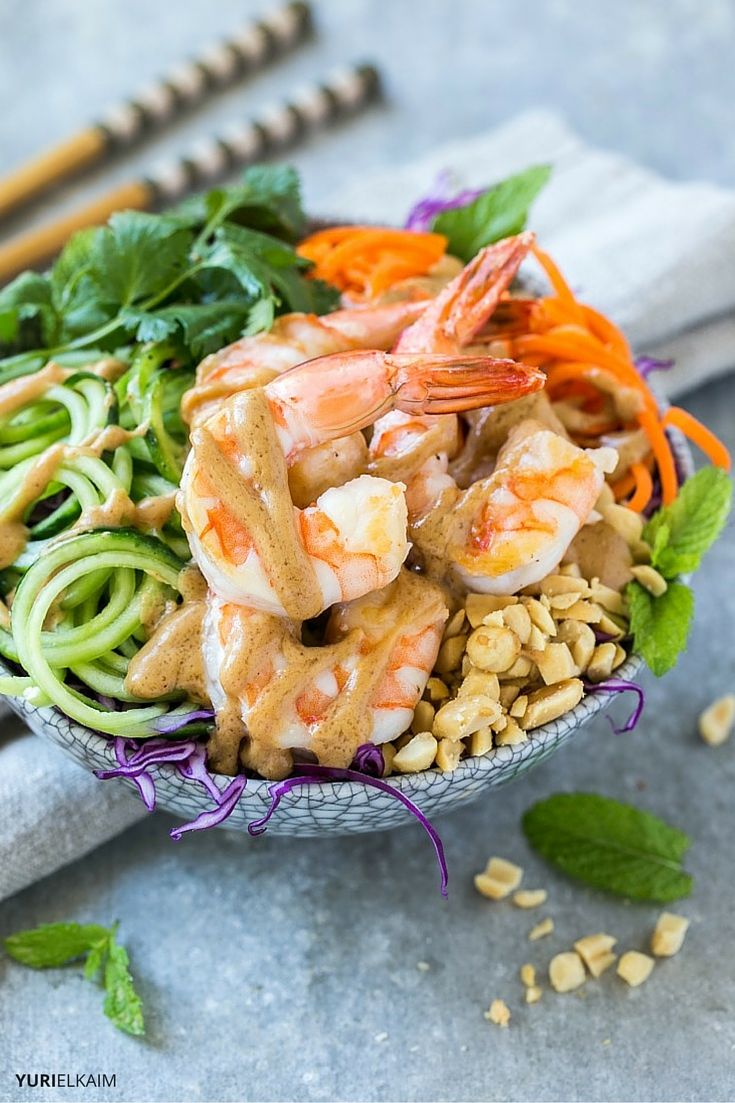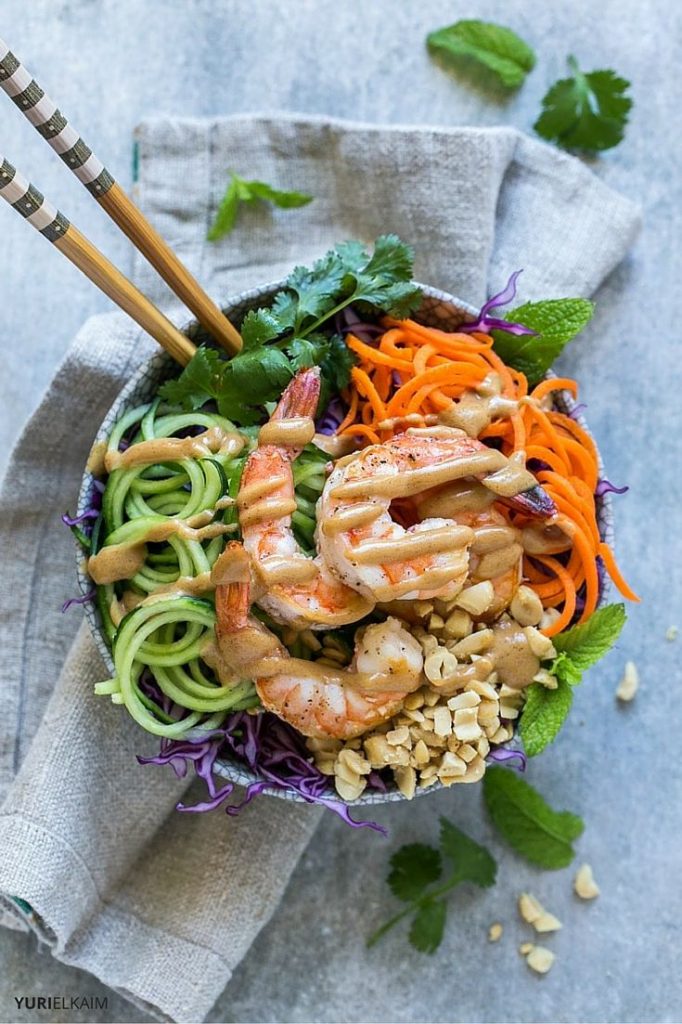 | | |
| --- | --- |
| | |
In a small bowl, whisk together the peanut butter, warm water, liquid aminos, lime juice and ginger. Add more water, one teaspoon at a time, if you prefer a thinner sauce. Set sauce aside.

Divide the cabbage between two bowls and top with cucumbers and carrots.

Arrange the shrimp on top of the vegetables.

Sprinkle with peanuts, cilantro and mint.

Drizzle the peanut sauce over the top and serve.
 Healthy Meals in a Flash
Looking for more quick and easy meals that you can feel good about serving to your friends and family?
You'll love the 65+ recipes in the All Day Energy Diet Community Cookbook, which features gluten- and dairy-free recipes that are also low in allergens. Boost energy, cut sugar cravings, and generally feel awesome with these amazing meals.
You can get the cookbook – for FREE! – by clicking the banner below.