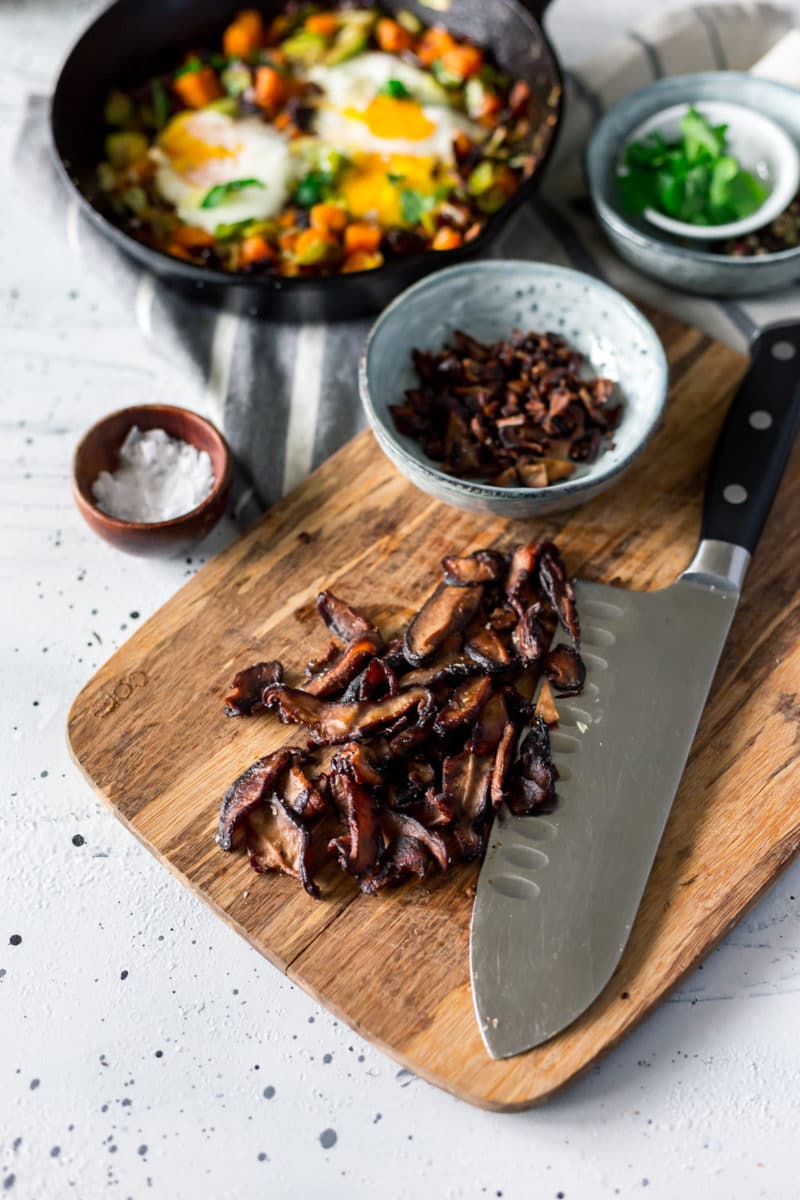 I'm going to be totally honest with you here and tell you that I pretty much loathe mushrooms.
It's mostly a texture issue for me, as I find them to be really rubbery. But also, they kind of just taste a bit like dirt.
It's a surprisingly common food issue. People seem to either adore mushrooms or hate them with a passion.
So I know that when it came to creating a shiitake bacon recipe, I really had to pull out all the stops. If they came out tasting like mushrooms, then clearly they wouldn't taste like bacon.
Clearly.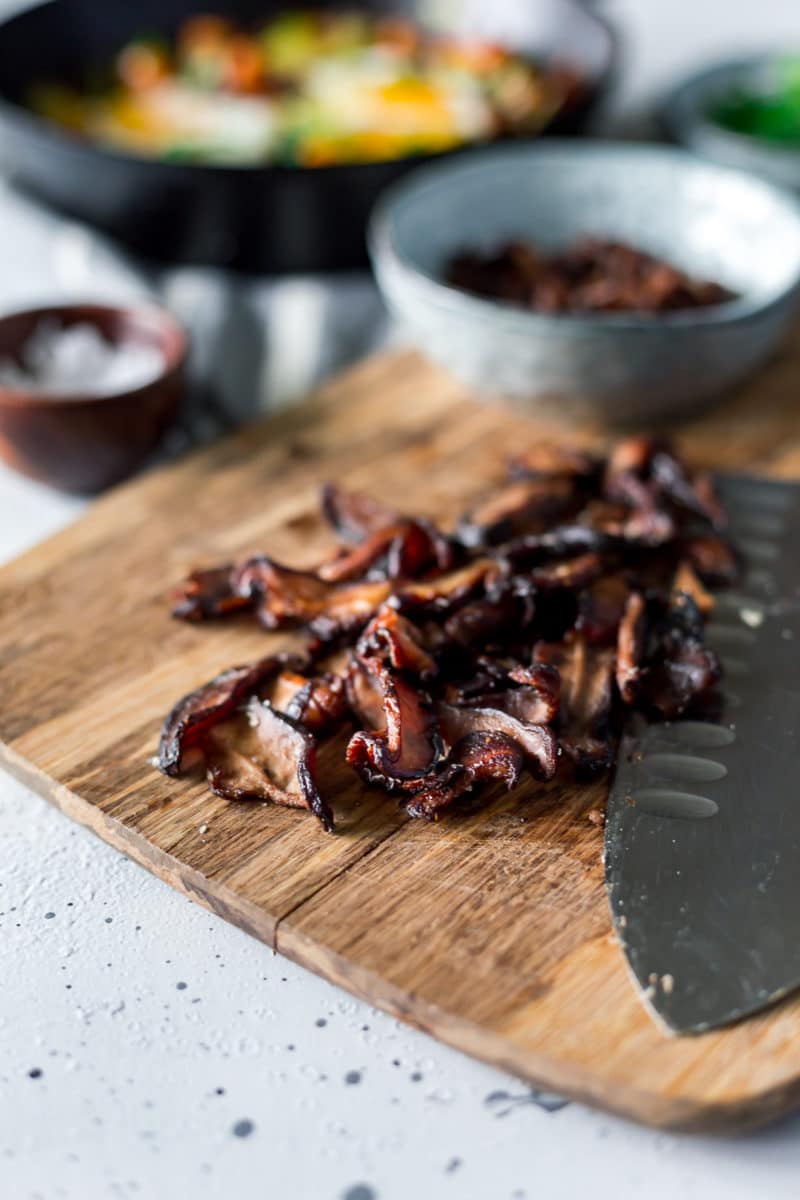 I started out in the most basic way possible: just frying them as crisp as I could, with some salt and pepper.
And they weren't half bad. Shiitake mushrooms have a more beefy flavor compared to other varieties, so that worked in their favor. If you like mushrooms, then yeah, this is a quick way to get down to business.
I wasn't thoroughly convinced, though. I wanted to harness that true smoky, maple-y goodness that I – and so many other bacon lovers – adore.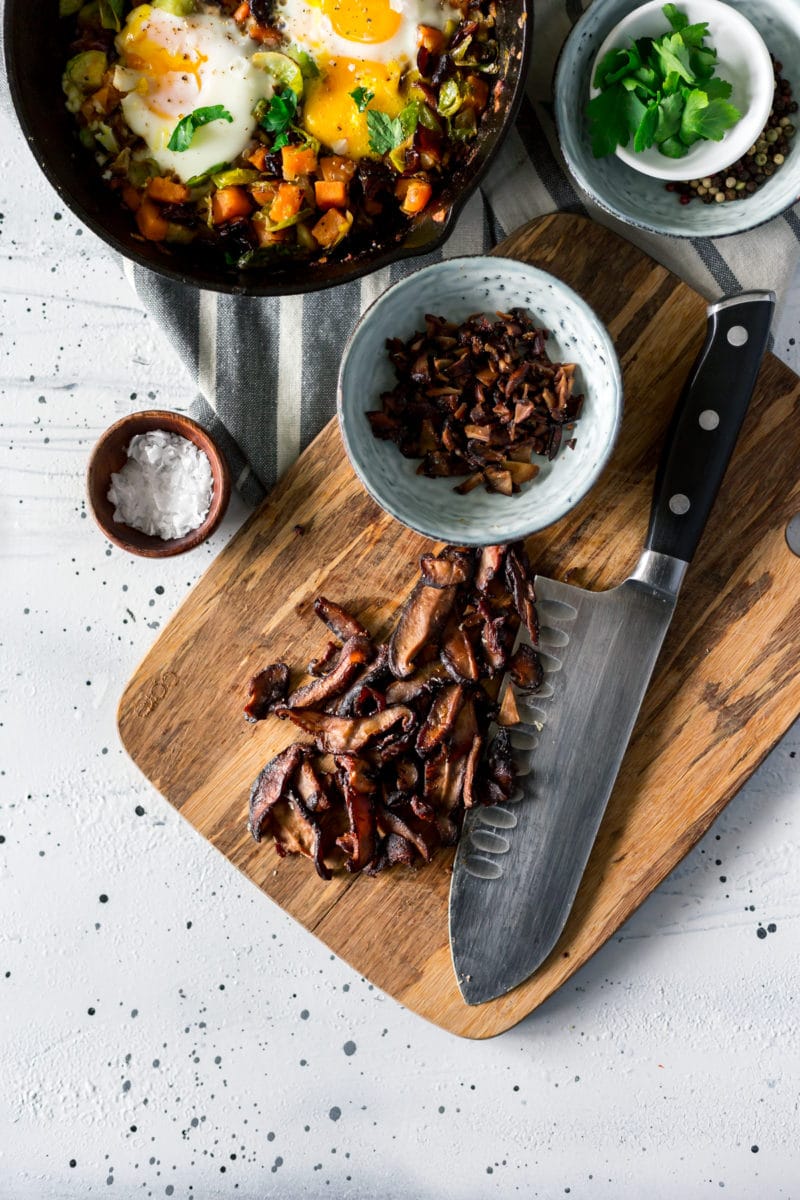 Healthier Bacon: Shiitake Bacon Recipe
I thought it would be hard to do, but NO! It's not. All you have to do is marinate those little shiitake goldmines in some maple syrup and liquid smoke.
Do you hear that sound?
It's the heavens singing. You can have your bacon and eat it too!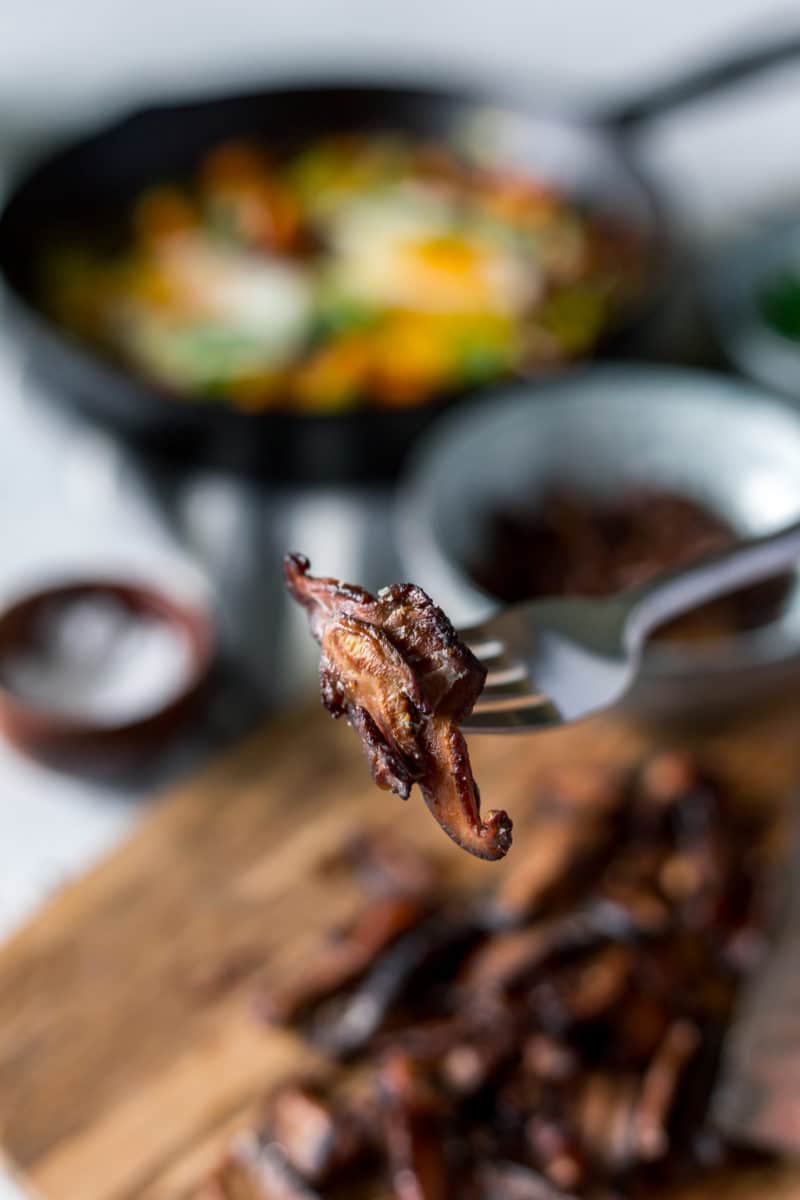 Now you can top your black bean quinoa burger without guilt, toss some shiitake bacon into your vegan potato salad, or add it to this flavorful sweet potato hash!
For those who are weary of liquid smoke, you can easily swap it out for bourbon, though the smoky flavor will be a slightly diminished. It's still very good, in my honest mushroom-hating opinion, but I feel like you aren't getting the full shebang of bacon flavor without the liquid smoke.
Try it one way, then try it the other, and let me know what you think!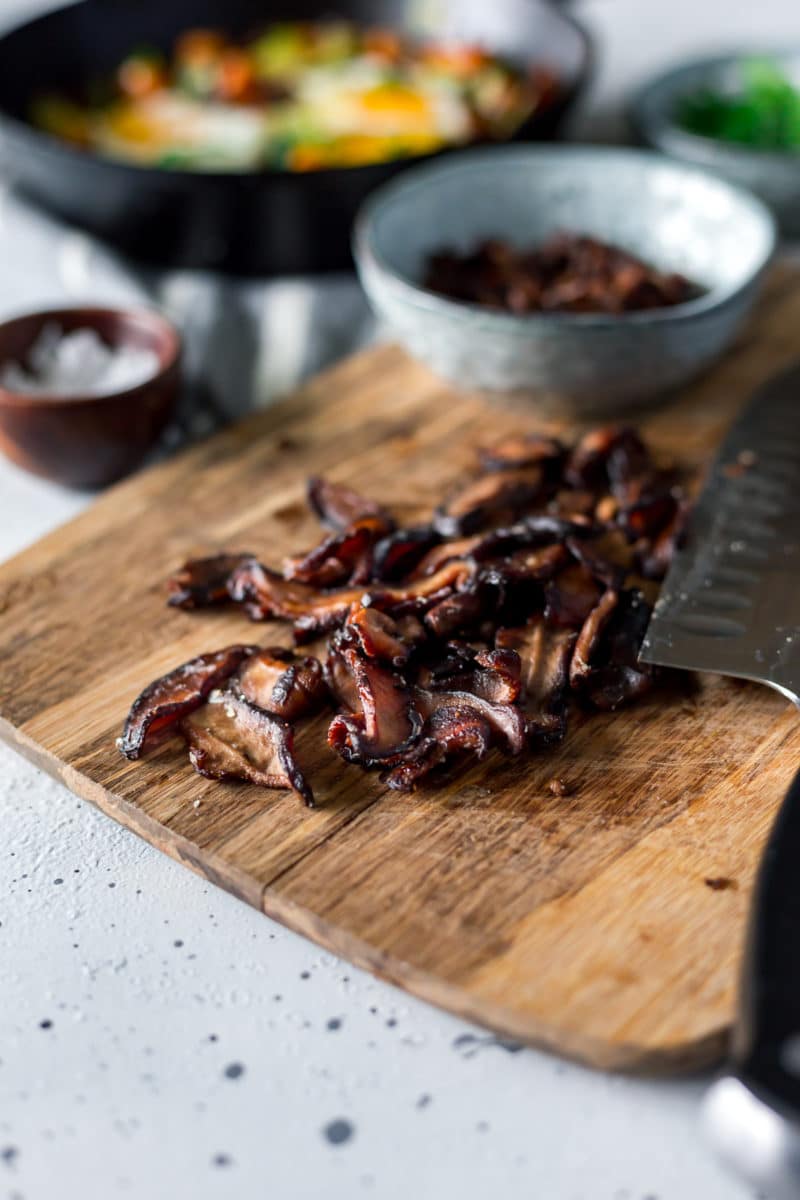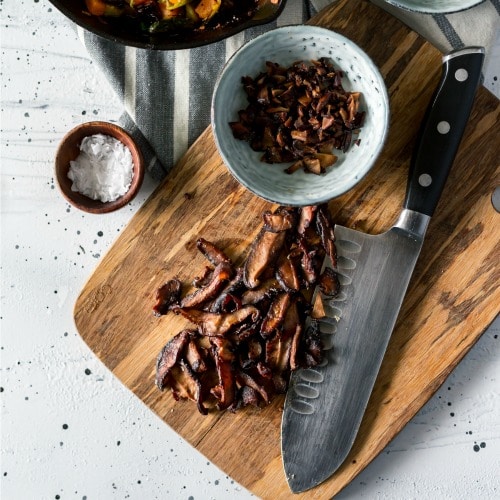 | | |
| --- | --- |
| | |
In a medium-sized bowl, whisk together the maple syrup, liquid smoke, salt, and pepper, then add the mushrooms and toss gently to coat. Allow to marinate for 15 minutes.

In a large cast iron skillet over medium-high heat, melt the coconut oil.

Scoop out the mushrooms from the bowl and add to the skillet in a single layer and fry, turning occasionally, until the edges are dark and crisp, and smaller pieces are thoroughly crisped, around 10 minutes.

Remove from pan to a parchment-lined plate, then add to recipes as needed.
Get Your FREE Copy of This Amazing Cookbook!
We've compiled 67 of the best recipes from our online community into one hard-bound cookbook – and you can get it for FREE!
They're delicious, easy, and take only minutes to prepare – and they fit wonderfully into a gluten- and dairy-free lifestyle.
Just click the image below to get your FREE copy of the All Day Energy Diet Community Cookbook!