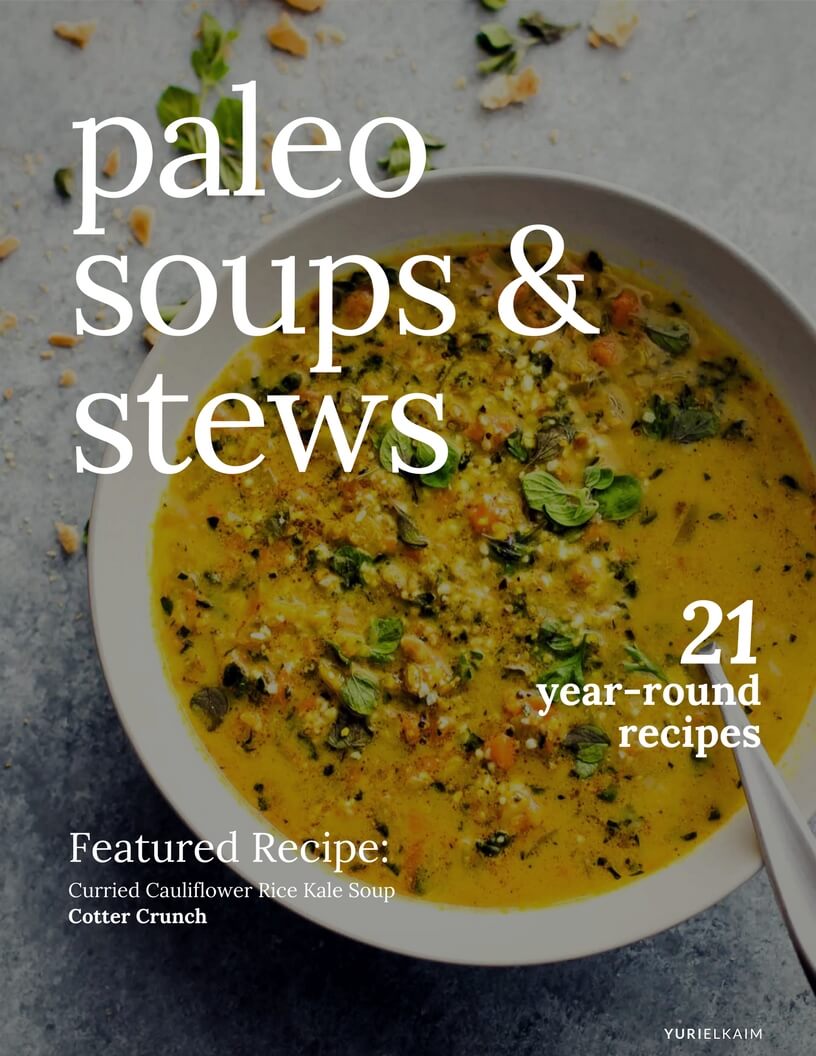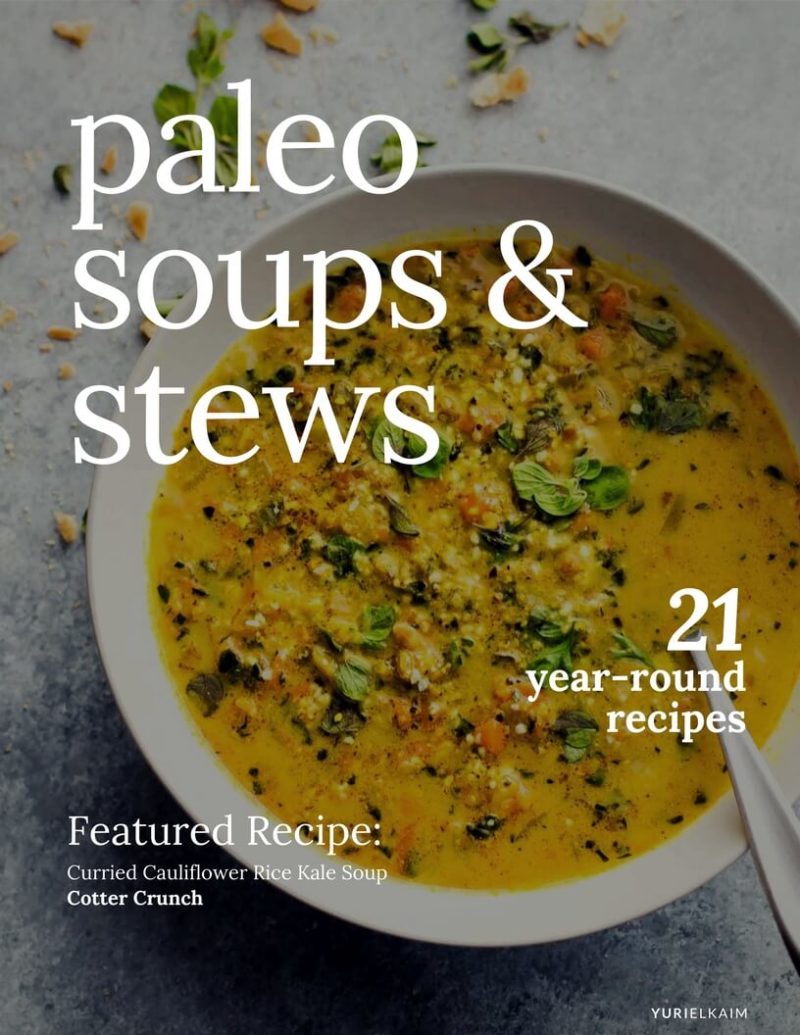 Do you think of stew (or even soup, for that matter) only as a cold-weather food? You know, to help you warm up and to give you that "comfort food" feeling?
That's too bad, because soups and stews are really an anytime food – filling, nutritious, and, yes, comforting. And when you're following the paleo diet, they can be even more satisfying, with less carbohydrates and more protein and fiber to keep you full.
If you're ready now to start whipping up a bowl of piping hot soup, I've got you covered.
I've rounded up recipes for some of the absolute best paleo soups and stews for you to enjoy regardless of the time of year. Bon appetit!
21 Paleo Soups and Stews
1. Slow Cooker Pumpkin Soup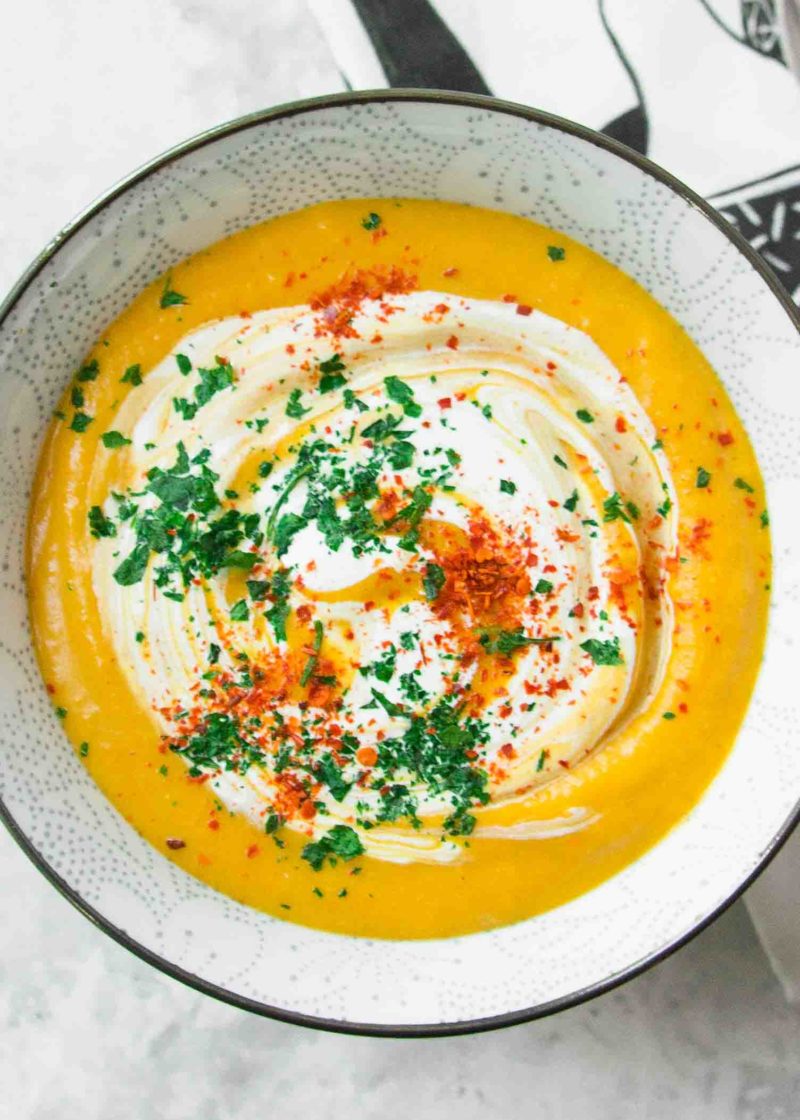 Creamy, rich, and low in calories, this slow cooker pumpkin soup is beautiful to look at – and also beautifully nutritious.
Best of all, this recipe is suitable for even the most novice of chefs. Simply load the ingredients up into the slow cooker, turn it on, and go. A few hours later, a steamy bowl of soup is ready to be served.
Find the recipe here: Simply Recipes
2. Whole 30 Thai Seafood Coconut Soup
Shrimp and haddock fillet combine with carrots, zucchini, and basil to create the ultimate palate pleaser.
Delicious and full of flavor, this exotic soup comes together in just half an hour.
Find the recipe here: Grits and Chopsticks
3. French Onion Slow Cooker Soup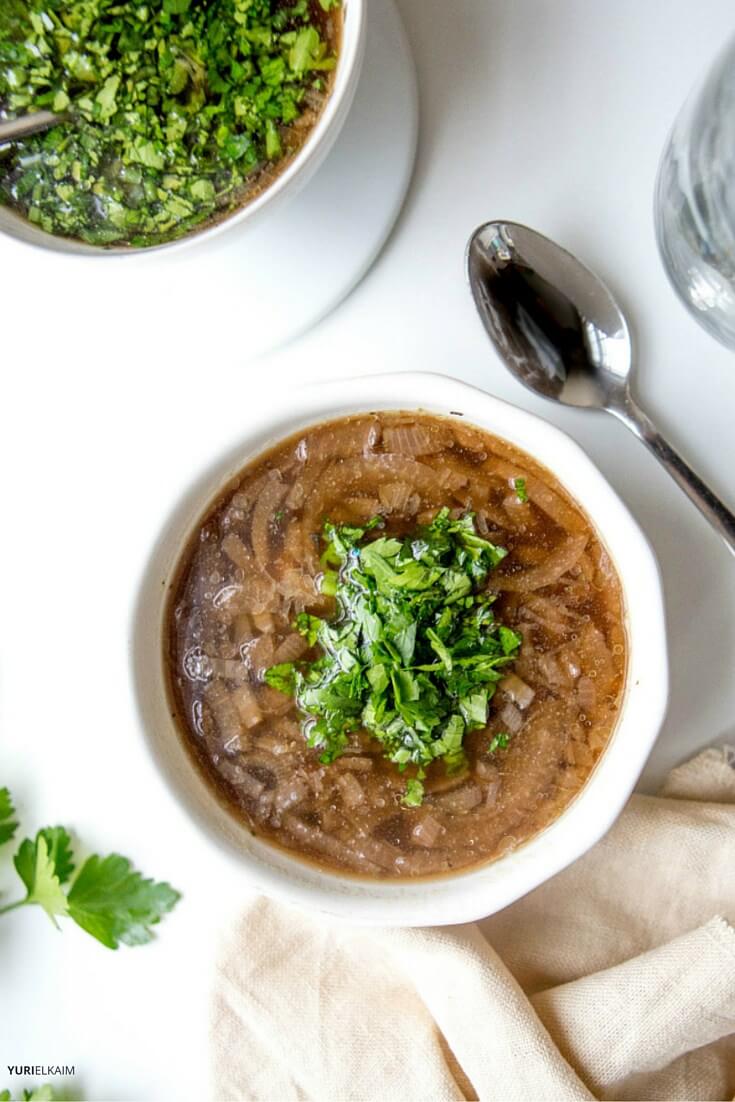 This rich and satisfying soup is low in calories, but definitely doesn't hold out on flavor.
All it takes is three simple ingredients to whip up a batch of this tasty slow cooker soup. And with the antioxidant, antibacterial, and antifungal properties found in onions, this soup tastes good, but is also good for you.
Find the recipe here: Yuri Elkaim
4. Paleo Chicken Tortilla Soup
Chicken tortilla soup is a favorite for many families. This recipe cleans it up by making it gluten-free, dairy-free, low-carb, and paleo-friendly.
Not only that, but it's loaded with a whole host of healthy ingredients. Celery, carrots, and tomatoes bring the fiber while cumin and garlic deliver some anti-inflammatory benefits.
Find the recipe here: Linda Wagner
5. Crockpot Paleo Thai Beef Stew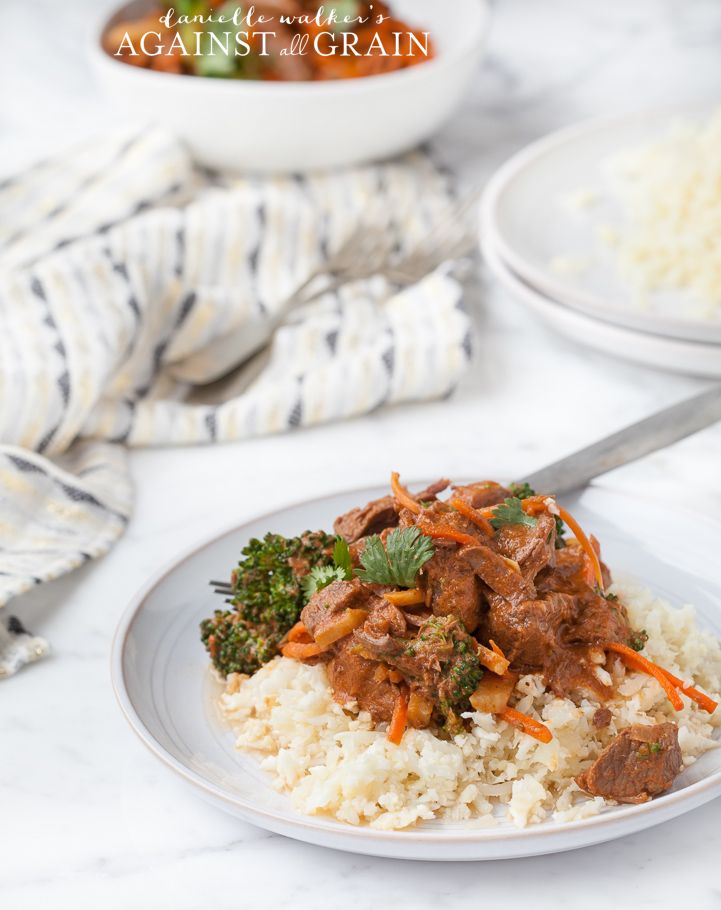 Looking to spice up your soup rotation? Look no further!
This tasty stew perfectly blends exotic Thai flavors to create a mouthwatering dish that's sure to satisfy. Served over a bed of cauliflower rice, this is a guaranteed crowd pleaser.
Find the recipe here: Against All Grain
6. Classic Paleo Beef Stew
No matter what the weather's like outside, nothing satisfies more than a hearty dish of beef stew.
This recipe definitely doesn't disappoint. It offers the classic flavor we all know and love with lots of onions, carrots, celery, potatoes, and beef.
Find the recipe here: Well Fed
7. Creamy Broccoli Soup with Crispy Shallots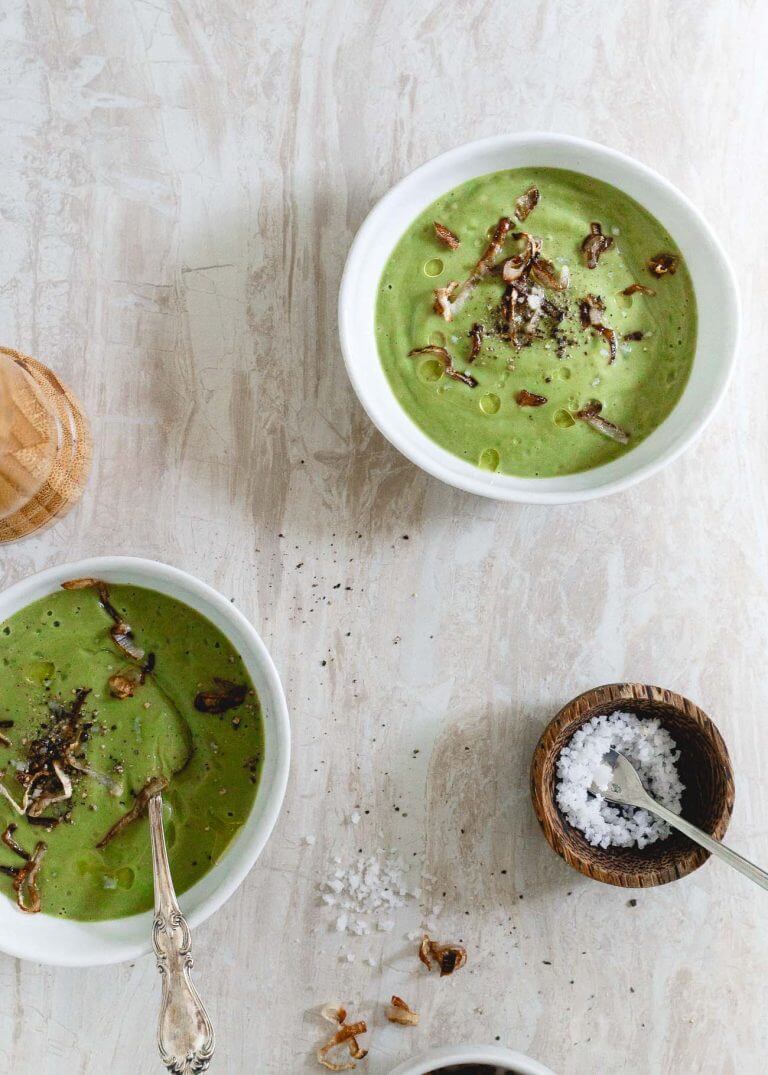 With creamy, rich broccoli and crispy, crunchy shallots, this recipe definitely knocks it out of the park in terms of tastiness.
This dish gets its smooth, thick texture from gluten-free flour. And with the addition of spices like cumin, thyme, nutmeg, and ground black pepper, it's pretty clear where it gets its incredible flavor from too.
Find the recipe here: Running to the Kitchen
8. All-Day Veggie and Beef Soup
Bursting with deliciousness, this rich beef and veggie soup doesn't skimp when it comes to flavor.
Because it's filled with fiber, this soup will leave you feeling satisfied for hours. Not only that, but it only takes about an hour to make, leaving you plenty of time to enjoy a nice hot bowl (or two).
Find the recipe here: Paleo Newbie
9. Paleo Pizza Soup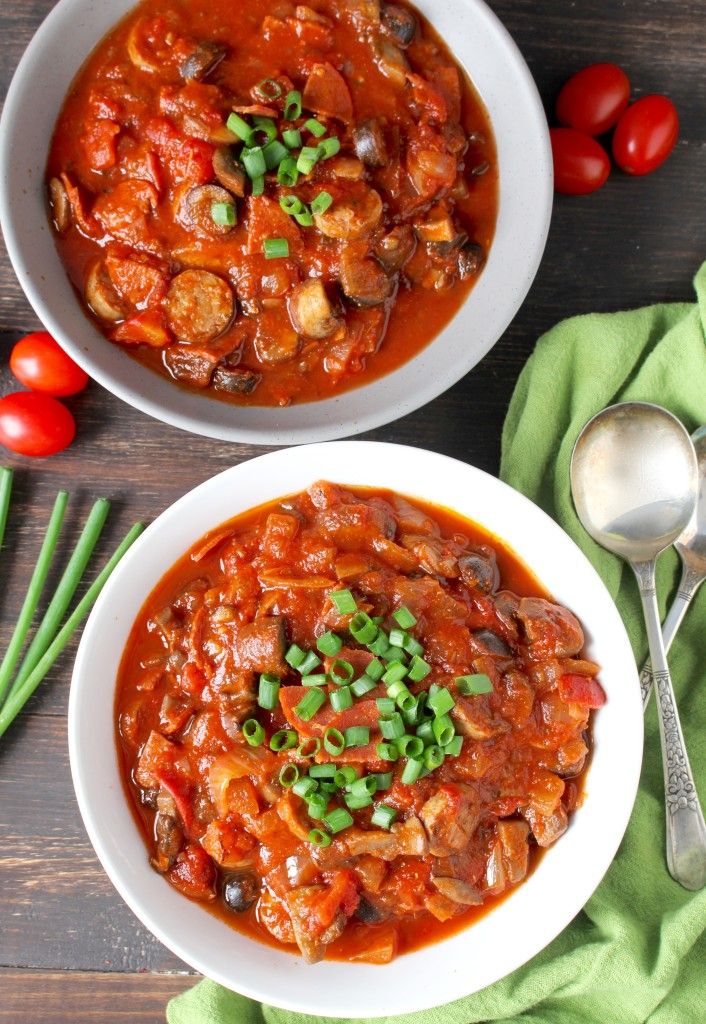 If you love pizza (and who doesn't?), you'll definitely love this recipe for paleo pizza soup.
With chicken sausage and pepperoni, it's high in protein and flavor. Plus, don't forget the other classic pizza ingredients in this dish: fire roasted tomatoes, marinara sauce, mushrooms, olives, and a dash of garlic to bring it all together.
Find the recipe here: Jay's Baking Me Crazy
10. Paleo Cioppino
Attention seafood lovers: this is the perfect soup for you to enjoy all year round.
This recipe is practically overflowing with protein. Plus, between the fish fillets, clams, mussels, and shrimps, you're also getting a mega dose of vitamins, minerals, and heart-healthy omega-3s.
Find the recipe here: Paleo Cupboard
11. Crockpot Bone Broth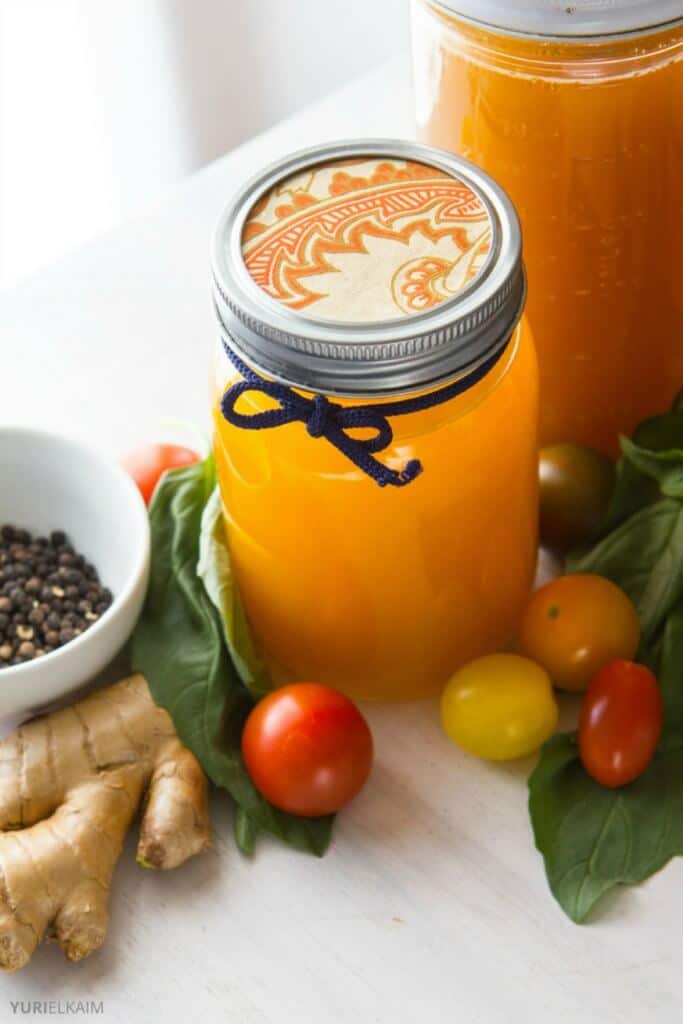 Packed with flavor and nutrients, this crockpot bone broth is incredibly simple to make and requires just 15 minutes of prep time.
With lots of protein, collagen, and essential minerals, this really is a superstar soup. It also features health-promoting apple cider vinegar, giving you even more nutritional bang for you buck.
Find the recipe here: Yuri Elkaim
12. Sweet Potato and Beef Stew
Crunched for time? This stew is the perfect option for a fast dinner that requires next to no effort on your part.
Toss your ingredients into your slow cooker, turn it up to high and then let it simmer. Come back in a few hours and you instantly have a healthy and delicious dinner ready to go.
Find the recipe here: Kelley and Cricket
13. Paleo Slow Cooker Irish Stew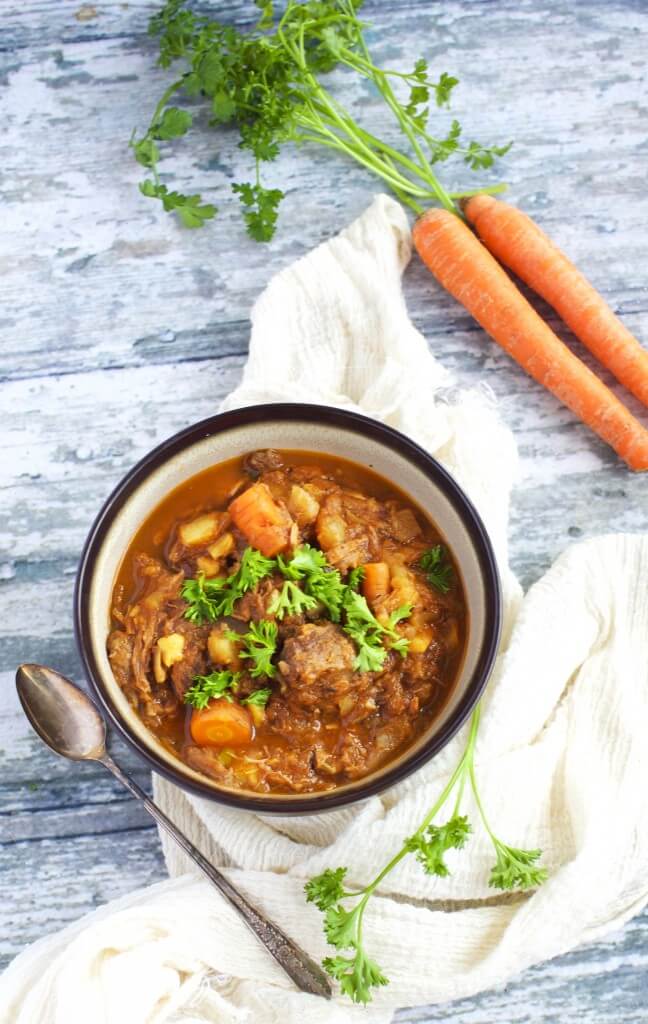 This yummy dish gives classic Irish stew a healthy, paleo twist.
Using celeriac and turnips in place of potatoes keeps the carbohydrates low without sacrificing palatability. Make sure you substitute beef stock in place of gluten-free beer to keep this dish paleo-friendly.
Find the recipe here: Simply So Healthy
14. Summer Minestrone Soup
Bright and colorful, this minestrone soup is perfect for summer – but it can be enjoyed any time of the year!
This dish is chock-full of fiber-filled vegetables, like onions, carrots, celery, tomatoes, mushrooms, cabbage, and sweet bell peppers. Just one serving will be enough to curb any cravings for the rest of the day.
Find the recipe here: Cook It Up Paleo
15. Curried Cauliflower Rice Kale Soup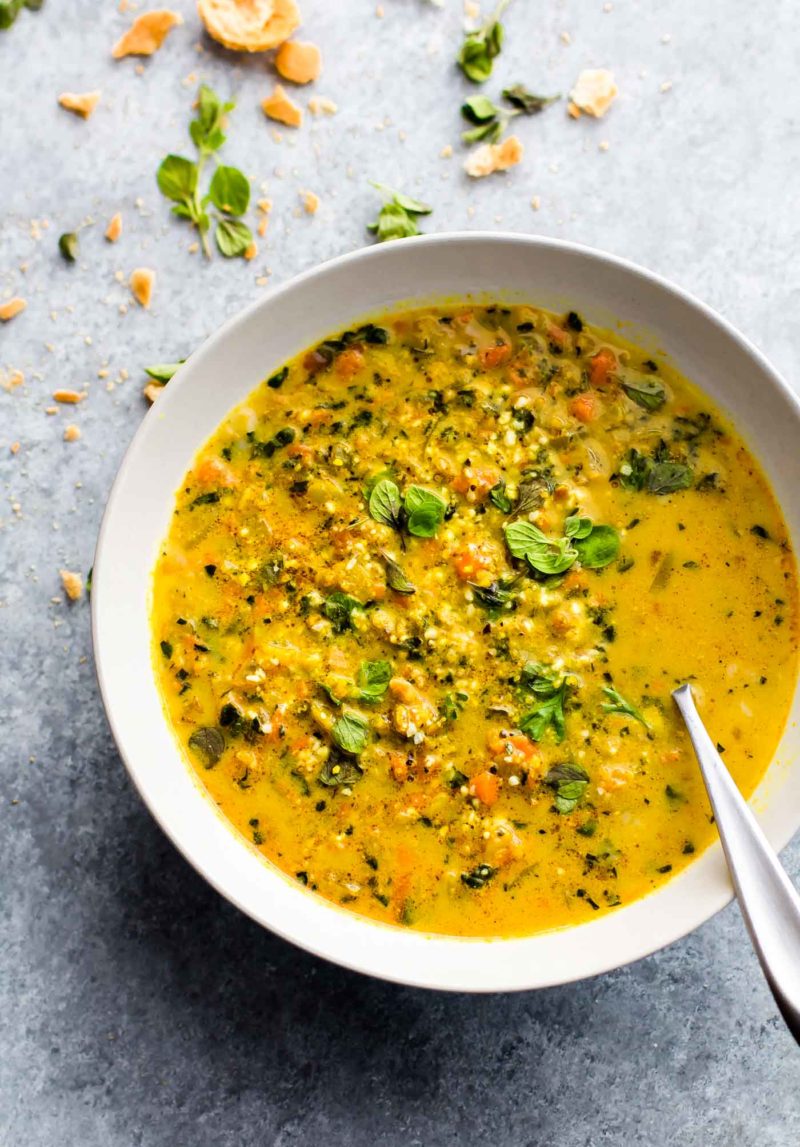 This curried cauliflower soup tastes indulgent, but it's actually brimming with healthy ingredients that you can feel good about eating.
Anti-inflammatory cumin adds an awesome flavor while olive oil delivers some heart-healthy fats. And let's not forget kale, which is full of vitamins, minerals, and fiber to keep you feeling good.
Find the recipe here: Cotter Crunch
16. Easy Paleo Pho
This recipe for pho is simple, delicious, and did I mention 100-percent gluten-free?
Spiralized zucchini takes the place of noodles in this traditional Vietnamese dish. Meanwhile, mung bean sprouts, jalapeno, and Thai basil help keep that authentic pho flavor.
17. Cream of Mushroom Soup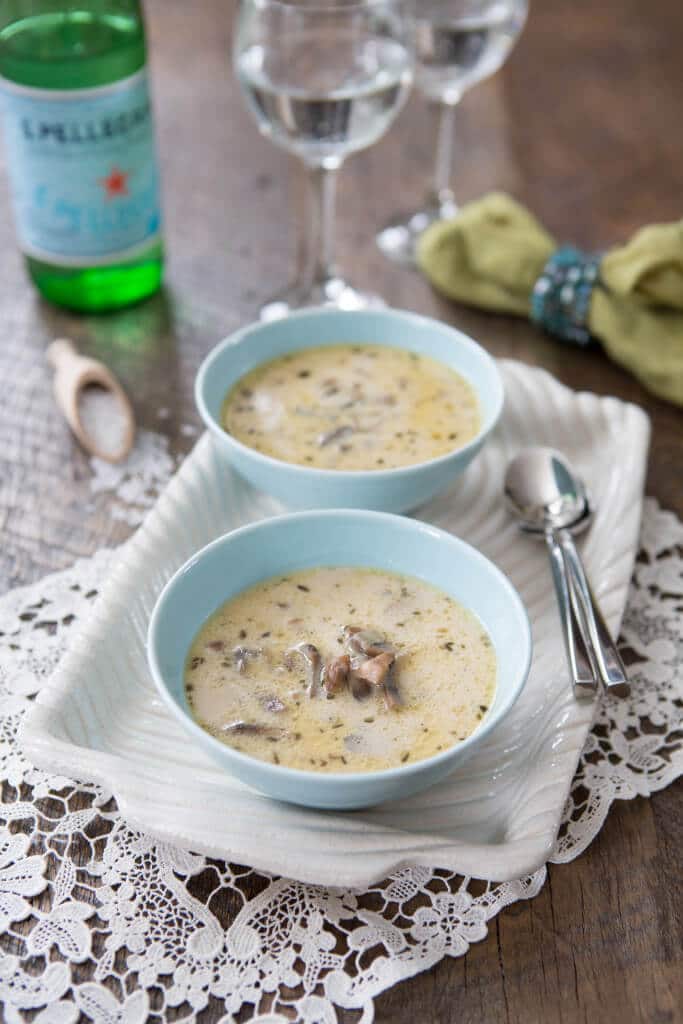 Who needs canned cream of mushroom soup when you can make it yourself with this awesome recipe?
It can be difficult to find creamy soups that are also dairy-free, but this one doesn't disappoint. Coconut milk adds the perfect texture while onions, mushrooms, and garlic bring it all together.
Find the recipe here: Primal Palate
18. Coconut Fish Soup with Red Palm Oil
Nutrient-dense with an irresistible velvety texture, this is a recipe that you should definitely add to your list.
The secret ingredient is unrefined red palm oil, which is jam-packed with vitamins and antioxidants. It also includes a few other health-promoting components, like coconut oil, bell peppers, fish, and garlic cloves.
Find the recipe here: Mark's Daily Apple
19. Jamaican Oxtail & Sweet Potato Stew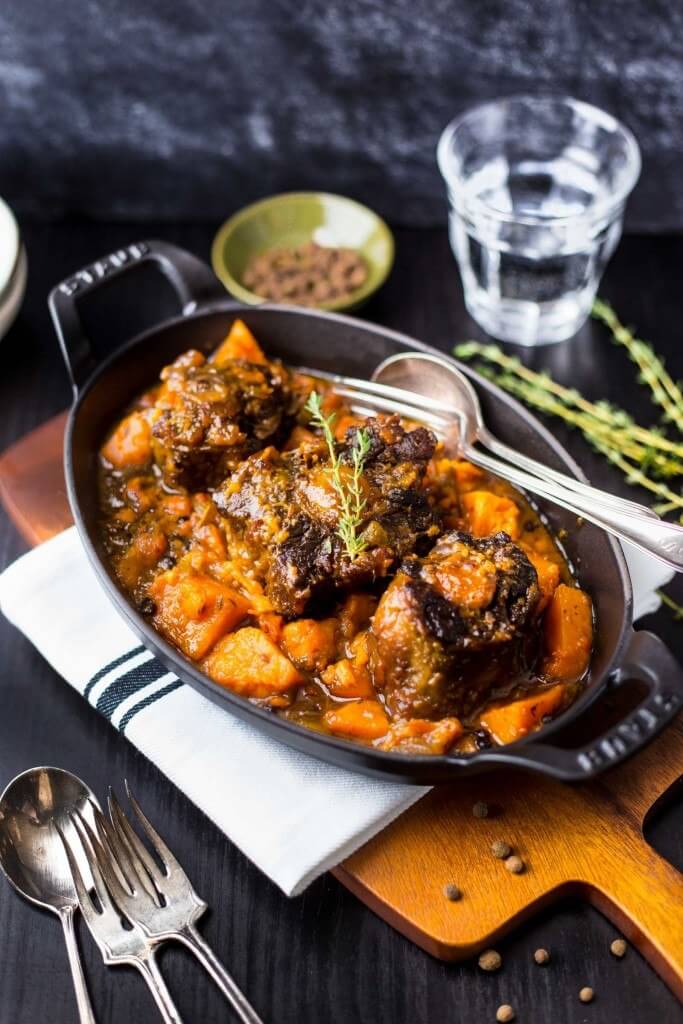 A bowl of this robust stew channels the flavors of the Caribbean with an uncommon ingredient, making it a delicious addition to your dinner table.
While oxtails are clearly the star of the show here, sweet potatoes, carrots, and celery stalks all help to intensify the tastiness of this hearty stew.
Find the recipe here: Primal Gourmet
20. West African Chicken Stew
If you're looking for a simple way to bring more variety to your kitchen, this recipe might just do the trick.
Spicy and succulent, this stew is perfectly seasoned with garlic, ground coriander, cayenne pepper, ginger, and bay leaf. Sunflower seed butter and coconut oil really bring the creamy texture of this dish to the next level.
Find the recipe here: Gourmet Living
21. Vegan Lentil Soup
Just one serving of this soup provides a pretty substantial chunk of your protein and fiber needs for the day.
Lentils are literally loaded with fiber and protein, making them the perfect ingredient for any satisfying soup. Throw in some kale, tomatoes, carrots, celery, and onion and you have a soup that's both nutritious and delicious.
Find the recipe here: Yuri Elkaim
Satisfying, Soup-er Stews
By now your stomach is probably grumbling at all the delicious combinations available. One of my favorite things about soups and stews is that they often taste better the next day, so leftovers are always a good thing.
All of these are healthy and can be enjoyed 100-percent guilt-free. Best of all, they can be prepared year-round – regardless of the season or weather.
So what are you waiting for? It's time to break out the slow cookers, pots, and pans and get started.
Simple Meals Made Easier
If you like the idea of easy soups and stews for dinner, then you'll also want to get your FREE copy of the All Day Energy Diet Community Cookbook, which is filled with quick-to-make meals.
If you're like me, the classic weeknight "what's for dinner?" question gets old. This book answers that question with 67 gluten- and dairy-free meals that the whole family will love (and that take just a short time to prepare).
You can get your copy by clicking the image below.