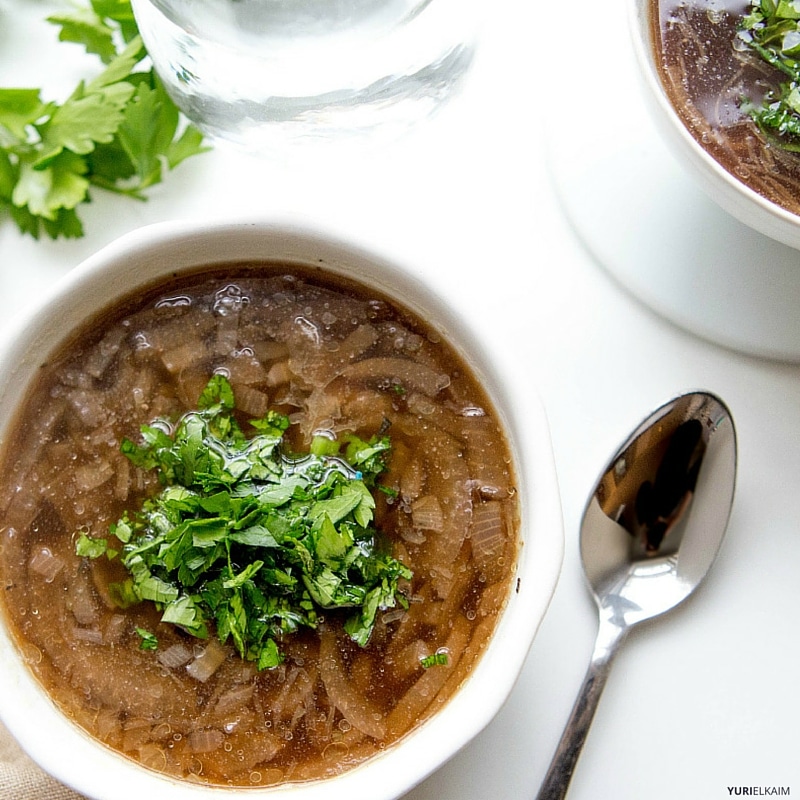 Soup may just be the perfect food. It's hydrating, filling, and typically has a low calorie density, as long as you stay away from creamy, cheesy soups. This easy slow cooker soup is one of my favorites.
Broth based soups may help with weight loss, and a 2008 study found that consuming soup at the beginning of your meal reduces total calorie intake. This French onion soup has just 44 calories per serving, but you'd never guess that from the deep, delicious flavor in each spoonful. (1)
A Satisfying Slow Cooker Soup
If you're vegan, use vegetable broth as your base. If you're a meat-eater, you may already know that I'm a big fan of bone broth, since it's high in protein and is a great source of essential minerals. Either way, this healthy slow cooker soup is amazing.
Even though we use onions to flavor most dishes, onions are often overlooked when it comes to nutrition. Onions are an excellent source of fiber, which is needed for blood sugar regulation and intestinal tract health.
Onions have also repeatedly been shown to lower cancer risk, specifically for colorectal, laryngeal, and ovarian cancers.
Quercitin, a powerful flavenoid in onions, plays an important role in reducing cancer risk, preventing plaque build-up in the arteries, and acting as an anti-inflammatory agent.
French onion soup is also great if you feel a cold coming on. The vitamin C in onions, as well as other powerful antioxidants, stimulates the immune system and eliminates free radicals.
[Read: 8 Natural Cold Remedies to Stop Early Symptoms]
Onions are also antibacterial and antifungal, so they can help lessen cold symptoms and relieve stomach upset and other gastrointestinal disorders.
What's great is that this is essentially a crockpot meal, so you won't have to constantly check and stir it. Better still, it's made with only three simple ingredients!
This slow cooker soup is easily one of my favorite recipes and there's nothing like enjoying a tasty, steaming bowl of this French onion soup.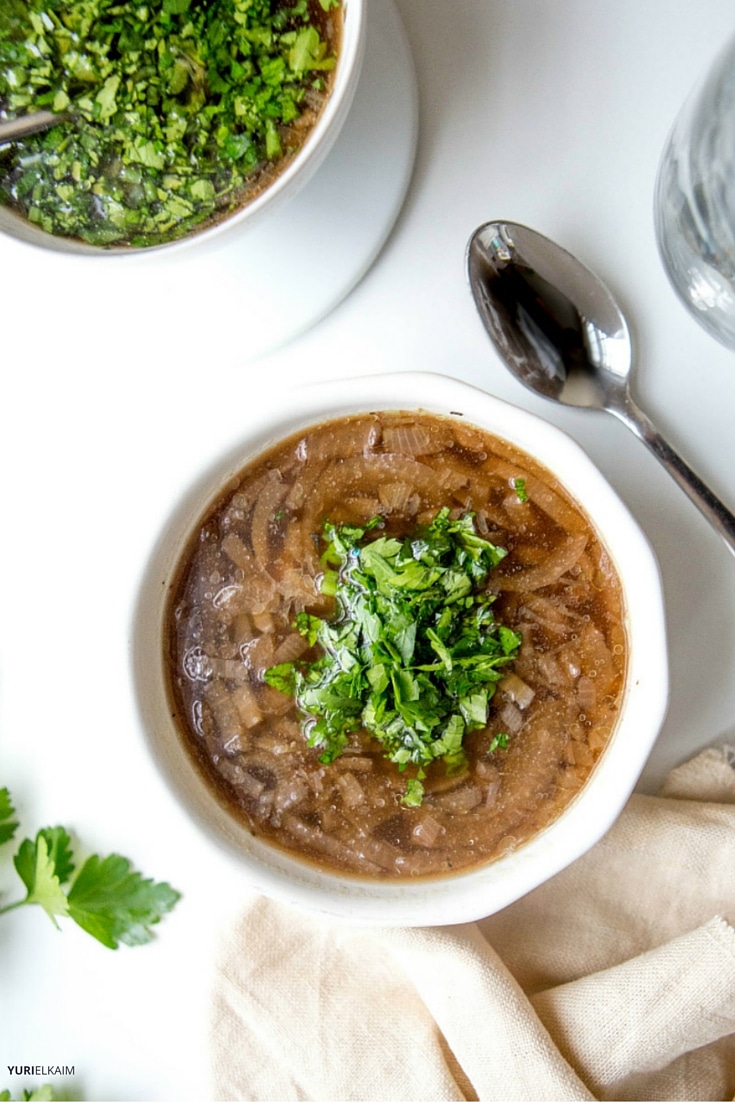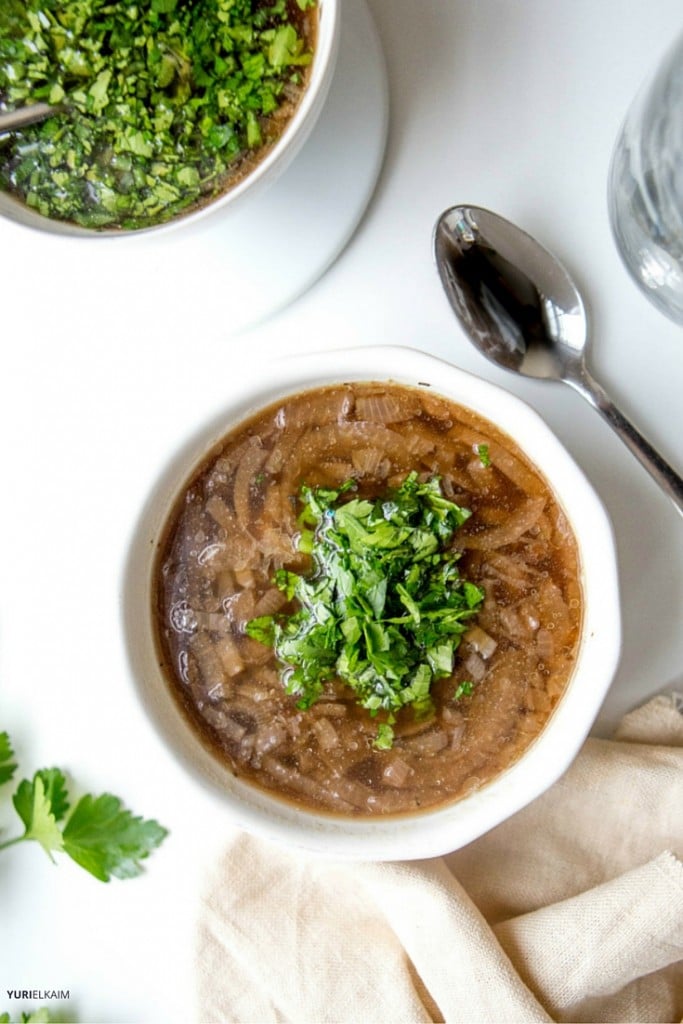 | | |
| --- | --- |
| | |
Place onion and broth in a slow cooker. Cover and cook in a slow cooker on low for 6-­8 hours (or on high for 4­-6 hours). Salt and pepper to taste. Just before serving, ladle soup in bowls and garnish with parsley, if desired.