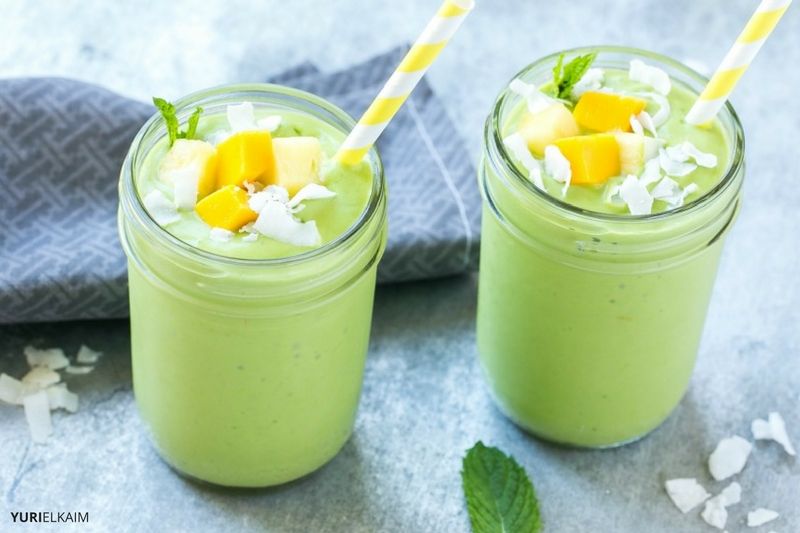 Try as I might to keep life balanced, I'm still a dad of three toddlers, a full-time husband, and three-biz entrepeneur, and some days just whip by.
You, too? I hear that. I really do.
And while I'm not an advocate of exhausting, fast-paced living, sometimes it happens.
We all get time-crunched with deadlines and other demands. And in those moments, sometimes the first thing to go is our diets, because cooking up healthy eating recipes can seem like an impossible feat.
It's days like these when meal replacement smoothies come in handy. All you have to do is fire up the blender and in a matter of minutes you can be out the door, feeling satisfied and hunger-free.
Now, the issue with this idea, of course, is most people do it wrong.
Common Diet Derailer
There's this funny little survival instinct most of us have. When we think we're going to miss a meal, we can overcompensate, snacking on high-sugar or empty-calorie foods which do little to satiate and a lot to derail diet.
Let's not do that.
Instead, let me show you the right way to make your own healthy meal replacement.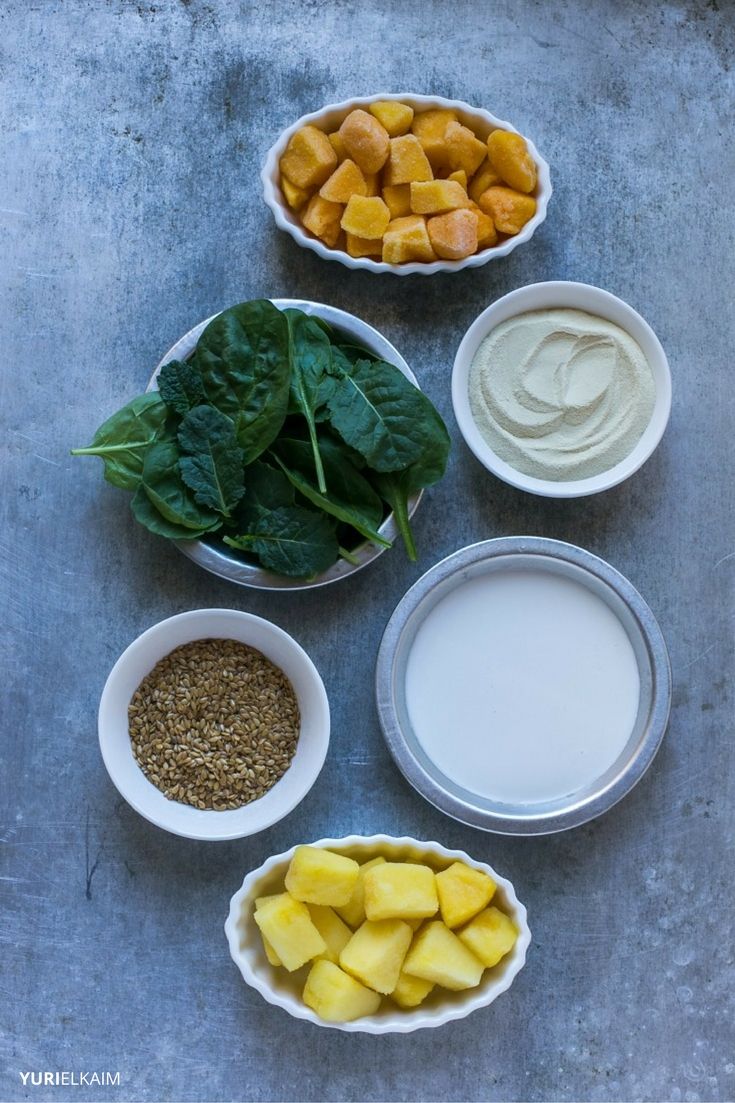 This basic smoothie meal replacement recipe delivers a wide variety of vitamins and minerals as well as a healthy ratio of protein and good-for-you fats. It's got everything your body needs in a meal and will sustain you if you're rushing out the door.
Flax for the Win
As far as healthy fats go, flaxseeds provides plenty of omega-3 fatty acids, so I'll usually use ground flaxseeds in my smoothies.
Omega-3 fatty acids fight inflammation, reduce cardiovascular risk, and promote brain health. Flaxseeds may have a high-maintenance reputation, but I really love both the health benefits and nutty taste, so I'm always up for tossing them in my smoothies.
Here's the catch – whole flaxseeds are hard to digest, so they pass through your intestine undigested. Since I'm all about reaping the health benefits of these amazing seeds, I grind mine up before using. That way my body can absorb the potent omega-3 fatty acids, antioxidant-rich lignans, and high fiber in flaxseeds.
You can find flaxseeds in most grocery stores in the organic or natural section, and also in the refrigerated section of health food store. There are yellow and brown varieties of the seeds, and I recommend buying the brown ones, as they have more antioxidants.
Buy flaxseeds in opaque packaging, since light can cause the oils to go rancid. I generally store my seeds in the fridge, and grind up enough for a few days at a time in old coffee grinder.
Make It Your Way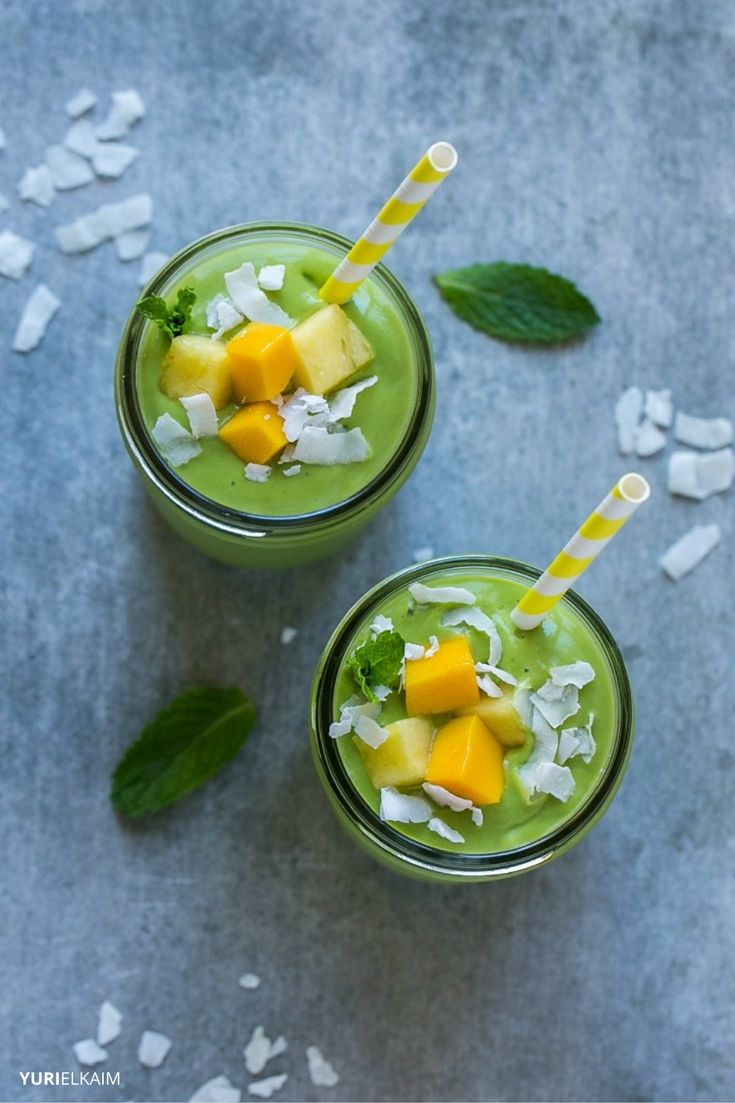 There are many ways to customize this smoothie depending on what you have in the fridge or your personal preference.
There are lots of different greens you can use – if you don't have spinach, try Swiss chard or Romaine lettuce, or anything else in your crisper.
The same goes for frozen fruit. Try subbing in frozen blueberries or strawberries if you want.
Also feel free to swap out the coconut milk for almond milk or cashew milk – just be sure to sneak in some nut butter or half an avocado for healthy fats.
Not a fan of protein powder? Replace with almond butter or hemp seeds.
Any way you make it, this ultimate meal replacement green smoothie is the perfect way to deliver protein, healthy fats, vitamins, and minerals to your body in a satisfying and delicious smoothie.
Meal Replacement Smoothie Options
And, if this one just isn't your vibe, don't miss my massive archives of tried-and-true smoothies that'll do your body good. A few favorites: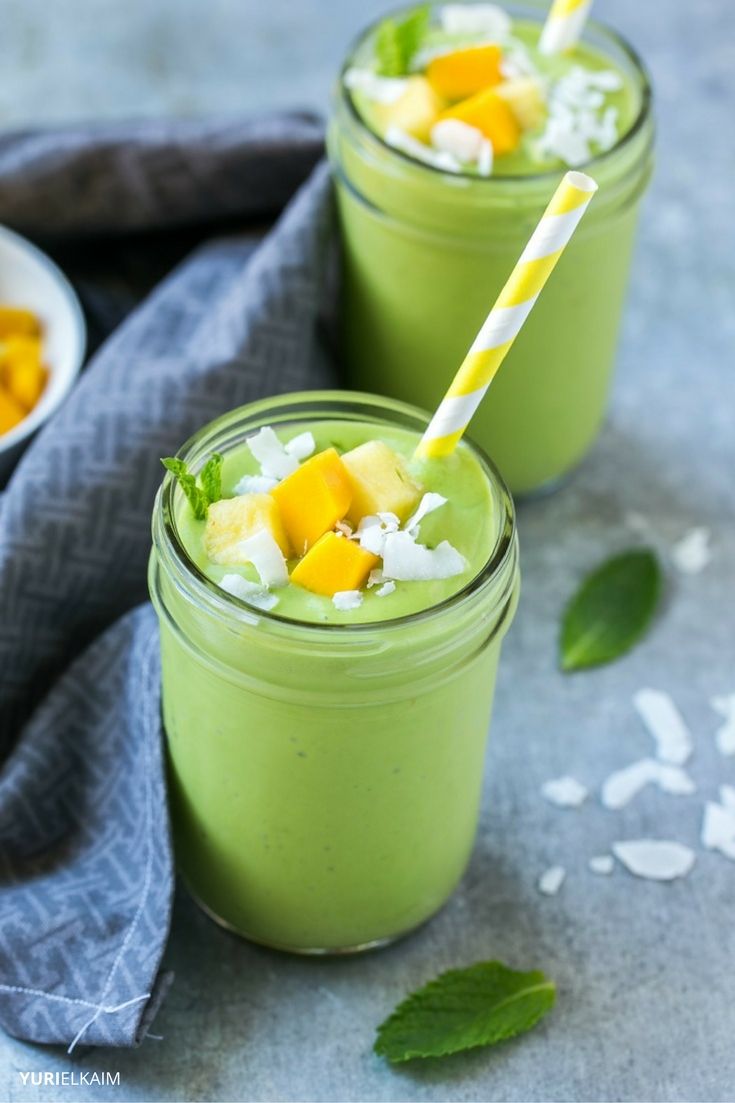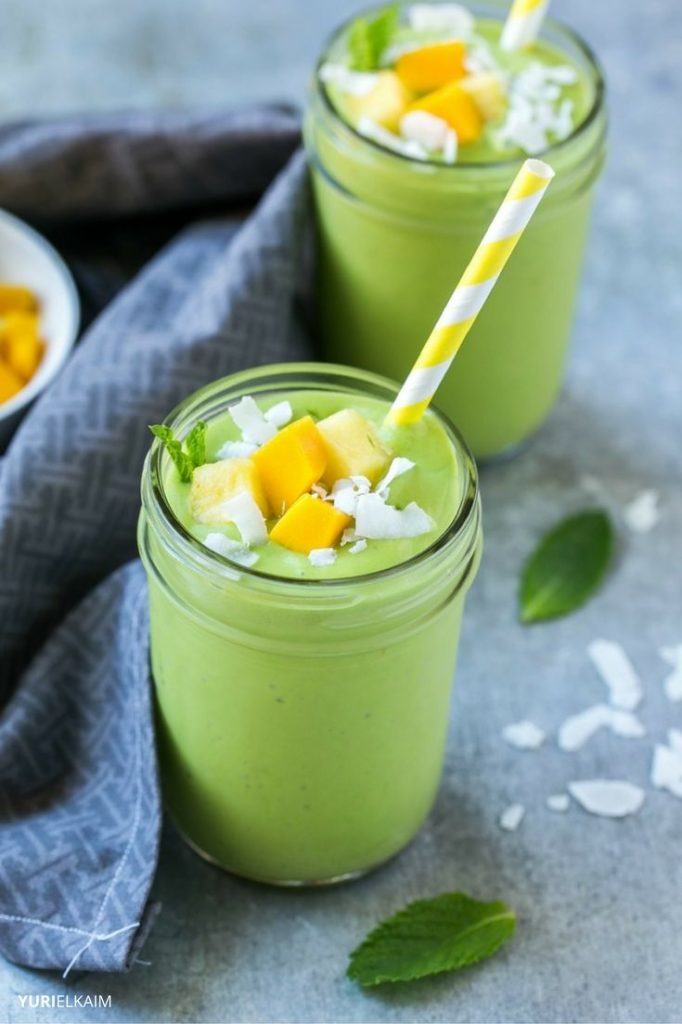 | | |
| --- | --- |
| | |
Place the coconut milk, water and greens in the blender and blend until smooth.

Add the mango, pineapple, protein powder and flax. Blend until smooth and creamy.

Serve immediately, topped with garnishes if desired.
Greens options: spinach, kale, romaine lettuce, Swiss chard, dandelion greens, parsley.
Liquid options: instead of coconut milk and water, try 2 cups of almond or cashew milk. Make sure to add in some healthy fat like 1 tbsp of nut butter, coconut oil, coconut butter or ½ avocado.
Fruit substitutes: instead of mango and pineapple, try other frozen fruit such as bananas, peaches or berries.
Protein Powder substitutes: try 2-3 tbsp of almond butter or hemp seeds.
Seed substitutes: try 3 tbsp of chia seeds.
Garnish Options: chopped pineapple or mango, unsweetened coconut, mint sprigs
Perfect Smoothies Every Time
If you're ready to make smoothies a regular part of your diet, you'll want to learn how to blend flavors and ingredients into a just-right concoction.
I have the blueprint for amazing recipes and you can get it for FREE!
It's my Perfect Green Smoothie one-page printable, which will show you exactly how to make perfect green smoothies that taste amazing.
You can download it right now by clicking the banner below.