Chances are you rarely think about your liver.
Even so, it's working full-time to break down harmful substances and detox your body. Located in the upper right-hand portion of the abdominal cavity, this dark reddish-brown organ has multiple functions, not just helping rid your body of toxins but also producing cholesterol and bile, storing energy for later use, and breaking down insulin.
And sometimes this hard-working organ needs a break, which is why I developed a liver detox smoothie full of fresh citrus flavor.
Sip away on this refreshing, flavorful drink with the knowledge that its thoughtful combination of ingredients is designed to support your liver.
[Get Your Free 1-Day Detox Plan of Mouthwatering "Cleansing" Meals]
Liver Detox Smoothie Rationale
Though it's your liver's job to cleanse the body, some anecdotal evidence shows value in naturally supporting it, primarily with the addition of whole, pure foods, including:
Garlic. Three cloves of raw garlic are just what your liver needs for a natural detox. Garlic is full of powerful antioxidants that remove harmful free radicals from the bloodstream.
It's also rich in sulfur-containing compounds, which bind with heavy metals and release them from soft tissue.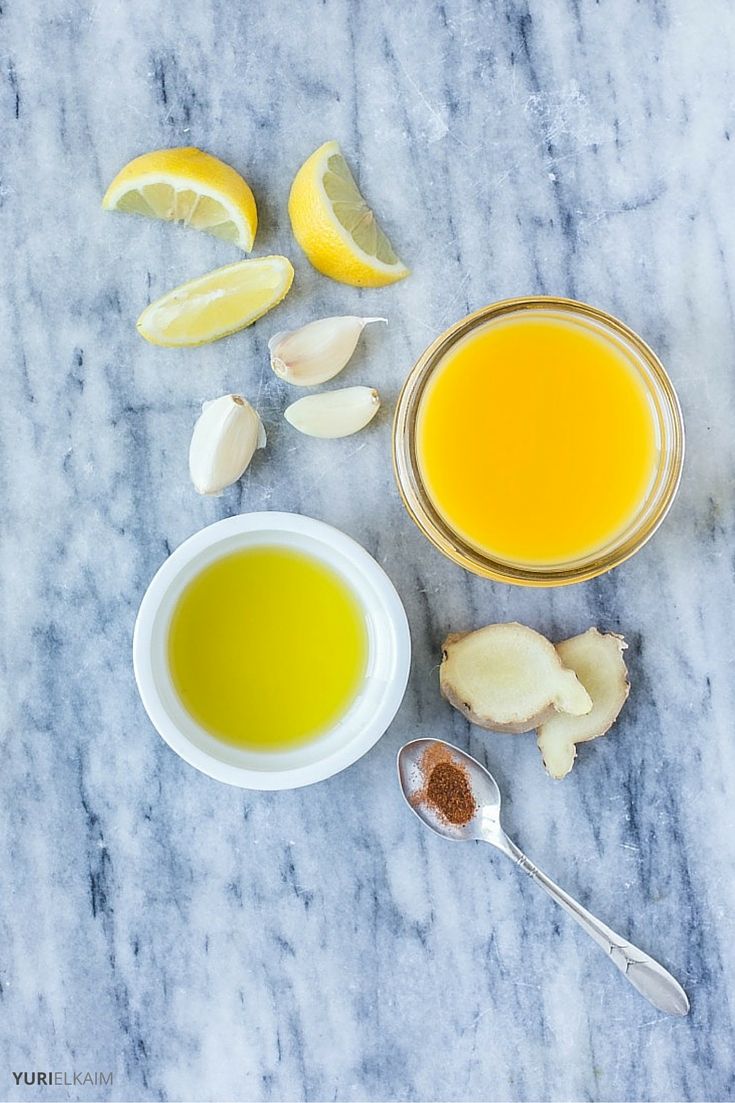 Citrus. Another important ingredient for liver detox are lemons and citrus fruits.
They contain high amounts of vitamin C and minerals, which increase liver production of key enzymes that help with digestion and energy production.
[Related: Happy Digestion Smoothie]
The alkalizing power of lemons also help neutralize toxins, expedite the disposal of waste, and stimulate digestion.
Ginger. Not only does ginger add flavor to this liver detox smoothie, it helps to stimulate digestion and circulation, both of which are important for ridding your body of waste.
The digestive action of ginger helps remove the build-up of waste and toxins in the liver.
Olive oil. Why would a liver detox drink contain olive oil?
Your liver needs fat to function properly, and cold-pressed organic olive oil provides a lipid base that can mop up harmful toxins in your body. If you can't stand the taste of olive oil, liquid coconut oil or MCT oil will also do the trick.
How to Use This Smoothie
Healthy smoothies are a great way to boost your nutrition fast because you can blend so many nutrient-dense foods into one glass.
As this particular smoothie is designed to cleanse the liver and gallbladder, I recommend drinking it as a part of a short-term cleanse, when you set aside a two- to three-day period when your schedule is relaxed, without a lot of stress or busy activity.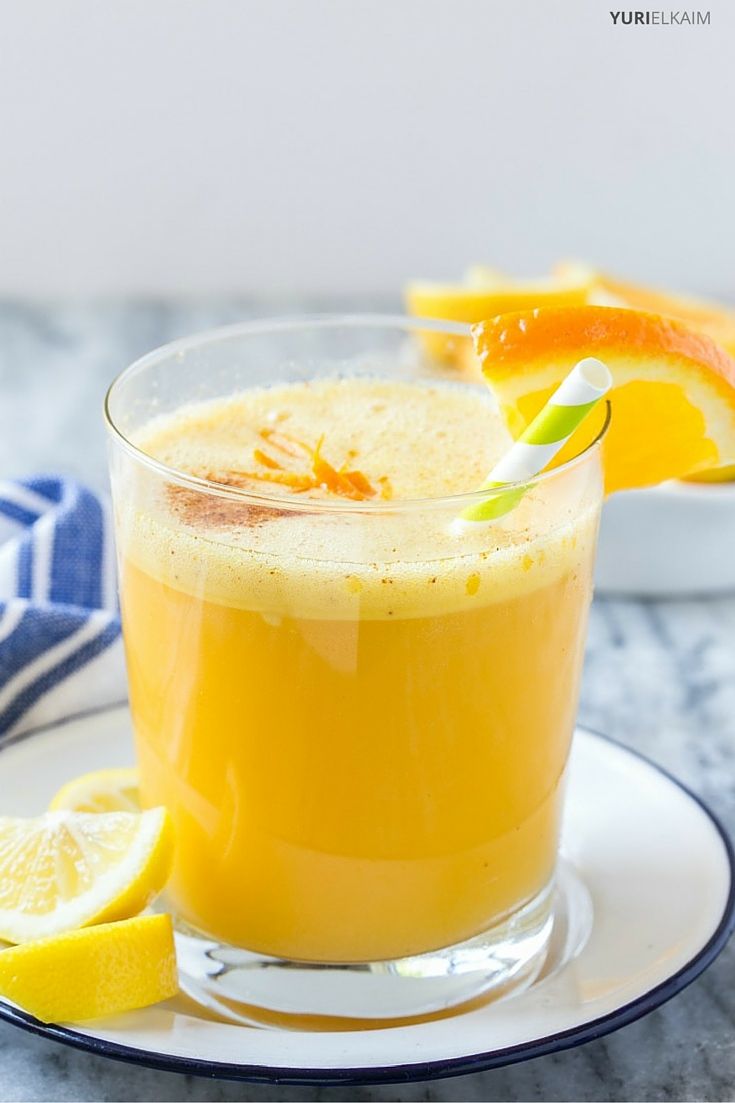 Begin the day with this smoothie, then follow it up with my free 1-day detox plan.
Even though this smoothie recipe is aimed at "cleansing" your liver, all of its ingredients are whole foods. If you have special medical issues, it should still be safe to enjoy unless your doctor has suggested you steer clear of any of its ingredients.
If you are wanting to use this smoothie as part of a larger cleanse, I do reccomend getting the advice of a doctor, especially if you're taking medication.
And if you're looking for even more ways to support your hardworking liver, check out the 7 Liver Healthy Foods Your Body Will Thank You for Eating.
Looks Weird, Tastes Great
I admit that the ingredient list here may seem an odd concoction, but the final flavor has a snappy, citrus flavor and a light, whipped texture that make it exceptionally good.
Don't let the three cloves of garlic scare you away – you won't even notice the garlic once it's blended in with the other ingredients.
Bright, tart, and citrusy, fresh lemon and orange juice give this detox drink major flavor, while ginger gives it an explosive, warming undertone. Add a dash of cayenne pepper if you want a little heat in your drink.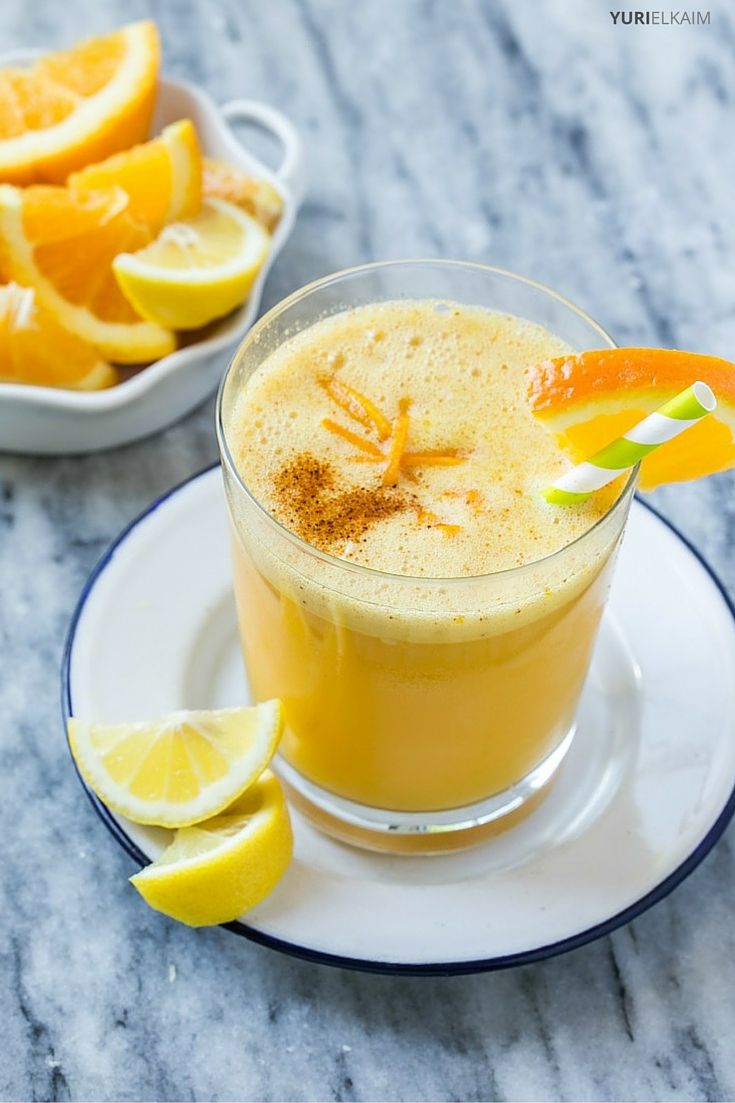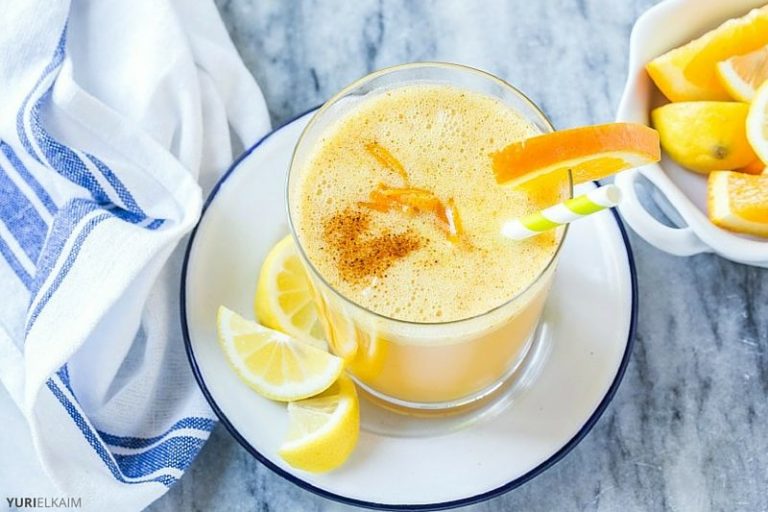 | | |
| --- | --- |
| | |
Combine all ingredients in a blender and blend until thoroughly combined.

Garnish with citrus slices or zest and cayenne pepper if desired.
How to Build the Perfect Smoothie
Want to know the formula for blending the perfect green smoothie? Check out my free printable Perfect Green Smoothies guide, which helps you build an amazing, healthful smoothie with just the right amount of your choice of ingredients.
You can download right now for FREE by clicking the banner below!