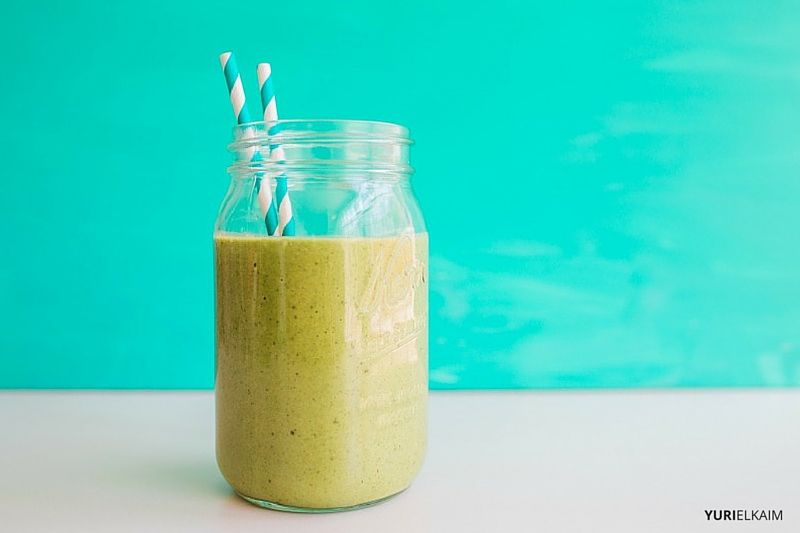 Having worked in the nutrition field for a while now, I notice the same questions coming up again and again: why am I feeling more depressed, fatigued, and overweight as I age?
It's a complicated question since we're all different, but low serotonin levels seem to be a common theme associated with these health issues.
Serotonin levels decline as we age, especially in women, so it's no surprise that we start experiencing these symptoms as we get older.
Here's where I start to get excited.
From the moment I realized eating the right foods gave me more energy and made me feel great, I wanted to help other people feel amazing too, and that's why I've come up with this well-being tahini smoothie recipe.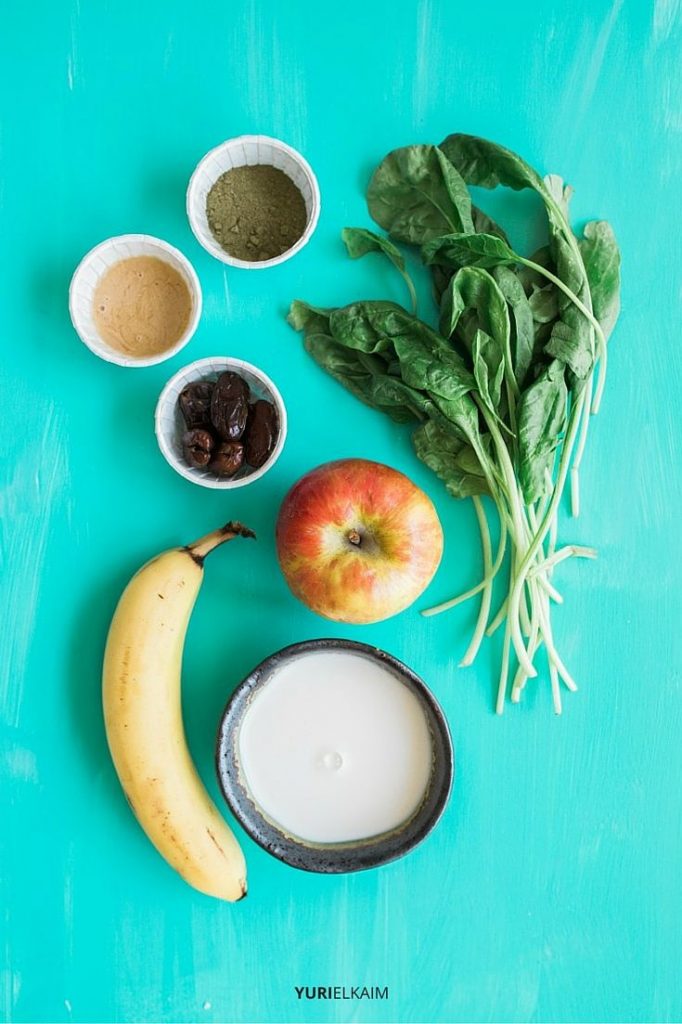 Certain foods can boost serotonin levels, and I wanted to create some tasty healthy-eating recipes with this in mind.
You know the saying that eating turkey makes you sleepy?
That's because it contains tryptophan, an essential amino acid that's a precursor for serotonin, which is involved in controlling mood, appetite, and sleep.
Turkey isn't the only food that contains tryptophan. Sesame seeds also contain it, so I snuck some tahini (made from ground sesame seeds) into this well-being smoothie. The spinach and banana in this smoothie also contain tryptophan, but let's talk more about the tahini.
If this is the first you've heard of tahini, it's an ingredient you'll typically find in hummus, and is often also found in other Middle Eastern foods. You can find it in the nut butter section or the ethnic food section of both health food and grocery stores, or buy it online.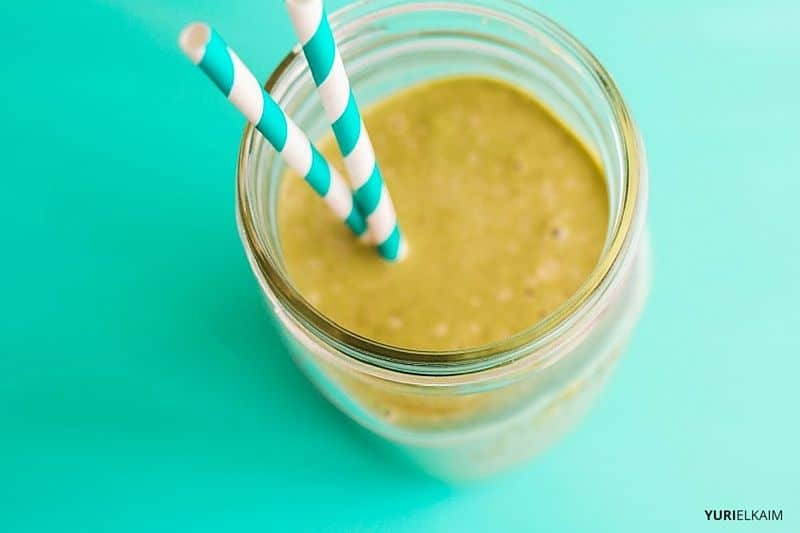 Made from ground sesame seeds, its texture and feel resembles peanut butter. Before you grab a jar, you may find yourself having to choose from either the hulled or unhulled sesame seeds. If possible, go with unhulled, since they retain more nutrients. You may also have to decide between roasted and unroasted – the roasted has a richer flavor, but the unroasted has a higher nutrient content.
As always, go with organic if you can. And keep this stuff in your fridge. Though tahini already has a naturally bitter flavor, leaving it out during hot summer months can make it go rancid faster, just like peanut butter.
Tahini Tastes Great (Especially in Smoothies)
Since I always have a jar of tahini on hand for hummus, I thought I'd start tossing it into other recipes, and I was surprised at how well it worked in smoothies.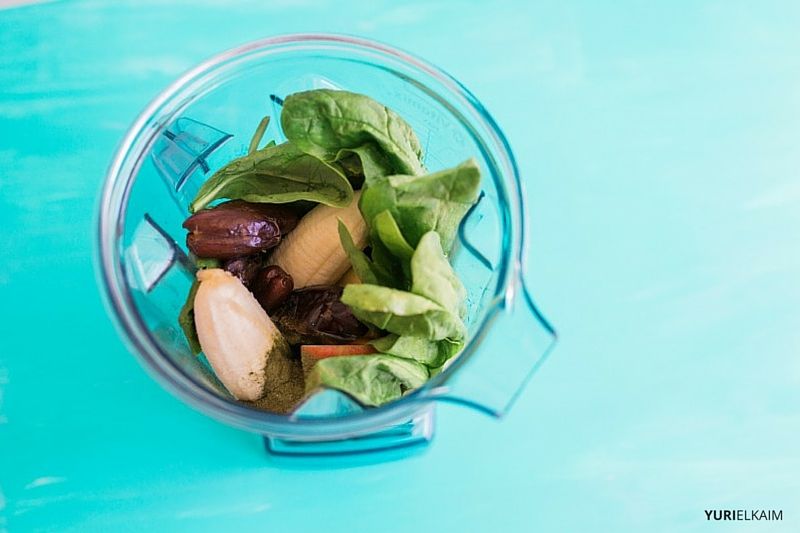 Tahini works great in a number of other dishes, including salad dressings, marinades, on zoodles, and even in healthy cookies and energy bites.
A little nutty with a hint of sweetness, this creamy tahini smoothie makes a wonderful after-dinner treat or between-meal snack.
You can add a scoop of plant-based protein powder for a protein boost.
Need a recipe twist or two? Switch up the almond milk with full-fat coconut milk for a super creamy smoothie full of healthy fatty acids.
Also, add in a tablespoon of chia seeds, which also contain tryptophan, if you're looking to boost your health benefits as well.
For flavor variations, you can sprinkle in a half-teaspoon of cinnamon for flavor, or add a tablespoon of cocoa powder and almond butter for a choco-nutty treat.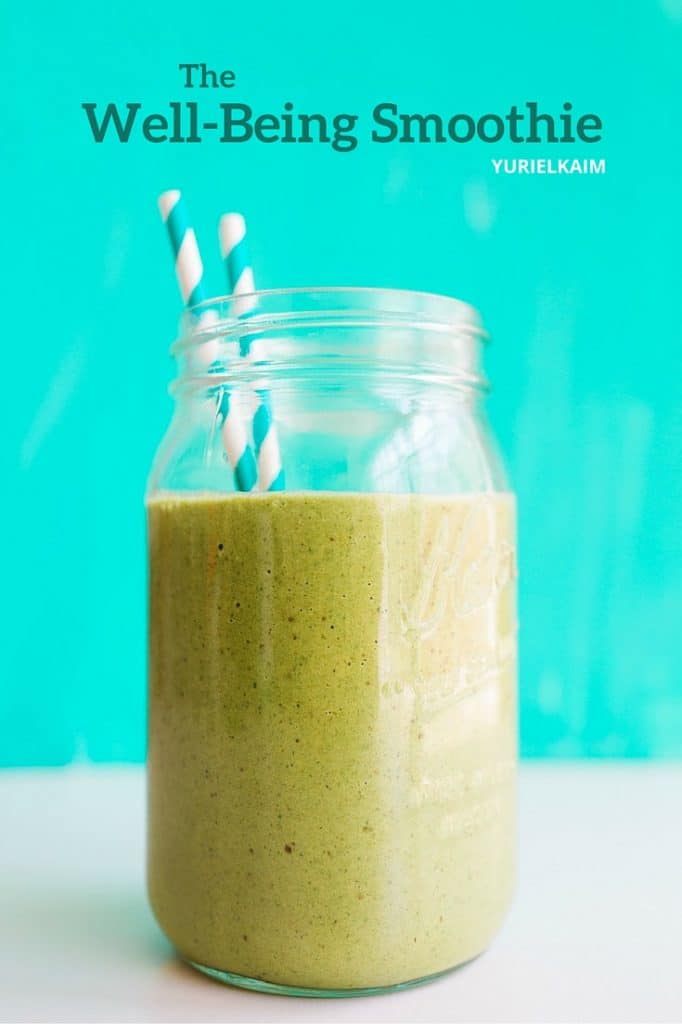 | | |
| --- | --- |
| | |
Place all ingredients in a high-speed blender.
 Perfect Smoothies Every Time
There's a secret formula for blending the perfect smoothie – the right amount of the right ingredients makes all the difference! Once you master the formula, you can blend up a practically infinite variety of smoothie flavors.
Want to know the formula?  Get my printable Perfect Green Smoothie Printable – for FREE! – right now by clicking the banner below.