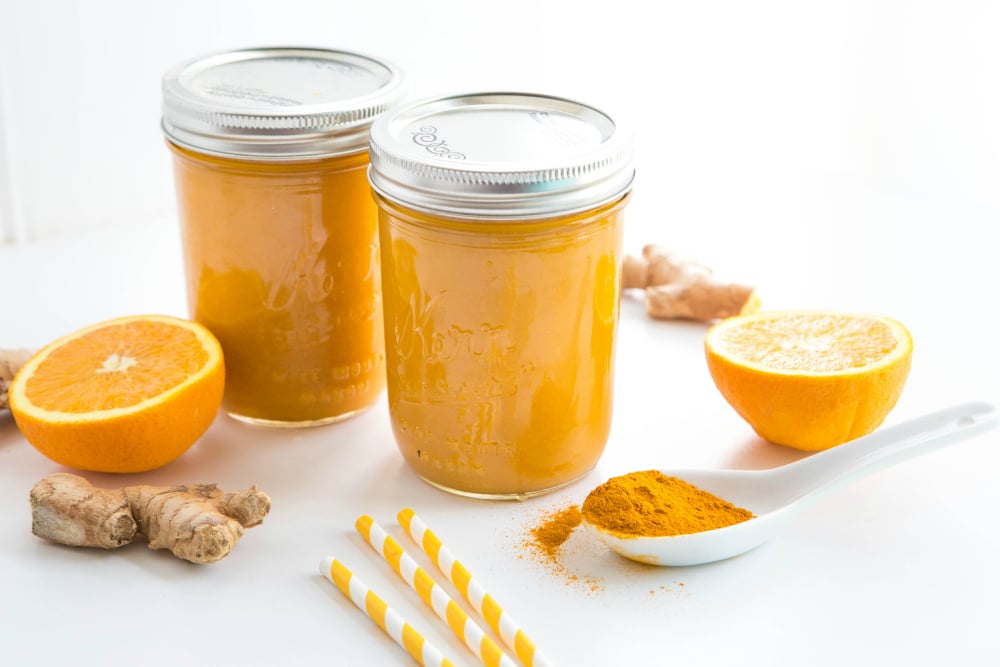 Flavorful and healthy, turmeric is a root that's used for centuries to season Indian and Middle Eastern cuisine. One of the most prized turmeric health benefits is its ability to slow down the aging process. That's why it's the main ingredient in this anti-aging turmeric elixir.
As we age, our bodies are more prone to chronic diseases due to inflammation and oxidative stress. Amazingly, turmeric is considered an anti-inflammatory, antioxidant and thus anti-aging super spice.
Studies support that turmeric matches the effectiveness of some anti-inflammatory drugs, but without the toxic side effects.
Since turmeric has potent anti-inflammatory properties, it may stop the chronic inflammation associated with age-related diseases like heart disease, cancer, diabetes, Alzheimer's, and other degenerative conditions.
Oxidative stress is another factor associated with aging, and turmeric binds to free radicals that cause oxidative stress, causing them to stabilize. Turmeric also stimulates the body's internal antioxidant mechanisms, making it doubly efficient at stopping free radicals. 
Why You Should Mix This Turmeric Elixir
You can certainly add turmeric to a number of dishes or natural remedies you prepare, but I've found one of the easiest and most enjoyable ways to consume it on a regular basis is in the form of this refreshing tonic.
Whether you use a juicer or blender to prepare this turmeric elixir, I'm sure you'll love its zesty citrus flavor. Enjoy it once a day to reap the anti-aging benefits of the turmeric, as well as getting an immune boost from the vitamin C in the citrus fruit.
To take full advantage of the health benefits of turmeric, you can consume up to three teaspoons per day as an inexpensive and safe anti-inflammatory.  Those with gallbladder stones or hepatitis should consult with a doctor before taking turmeric at the recommended dosage.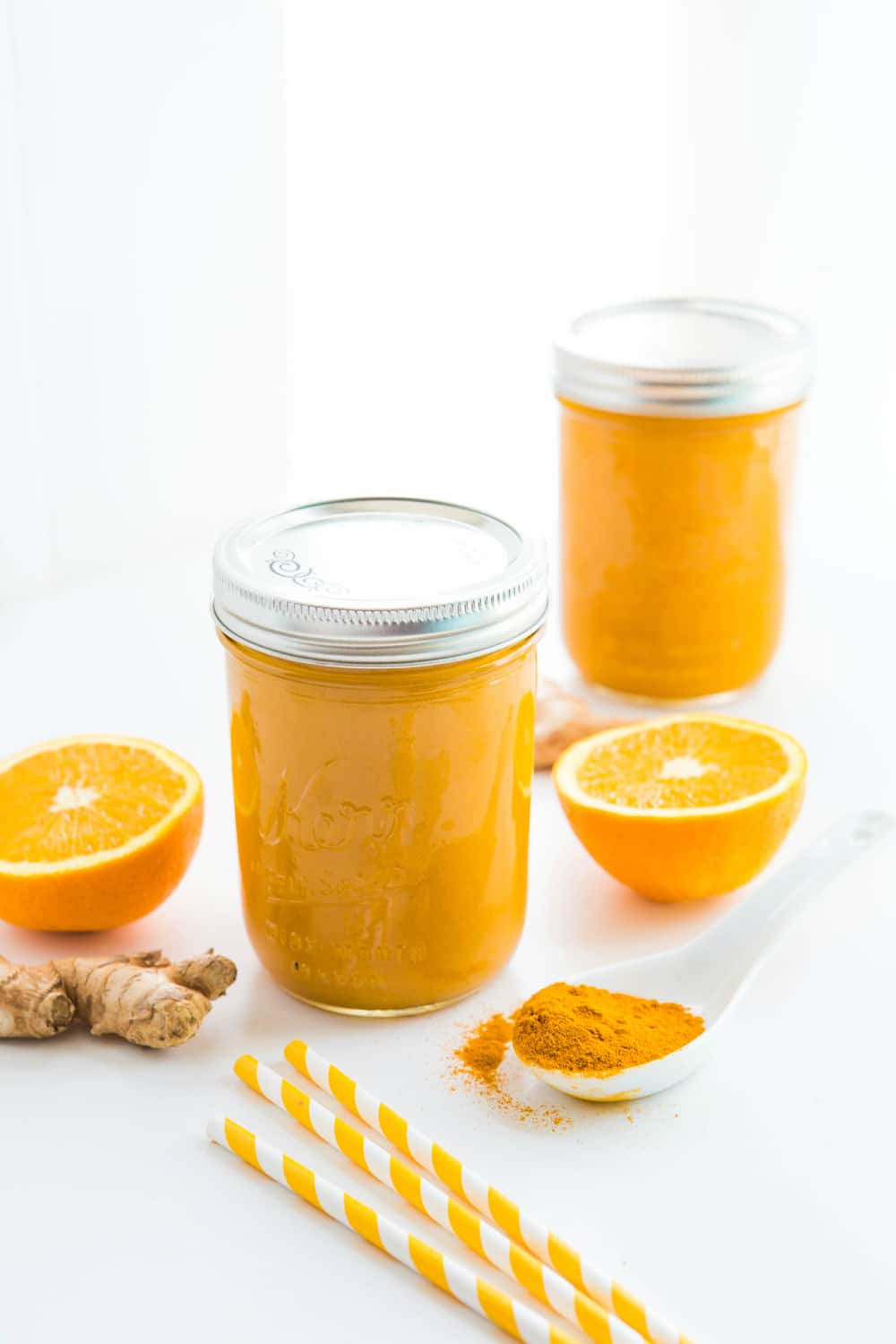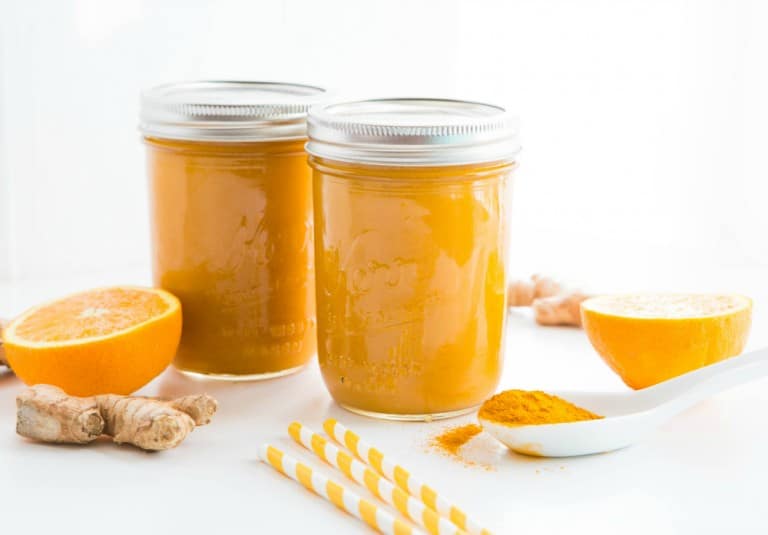 | | |
| --- | --- |
| | |
Add all the ingredients to your juicer and follow juicer instructions to extract the juice.

If you don't have a juicer, you can add each of these peeled ingredients to your blender with 1 cup of coconut water for a powerful, refreshing smoothie.
This turmeric elixir has high fruit content, so if you're juicing it, be sure to sip it over time rather than drinking it quickly. That'll prevent a spike in your blood sugar.