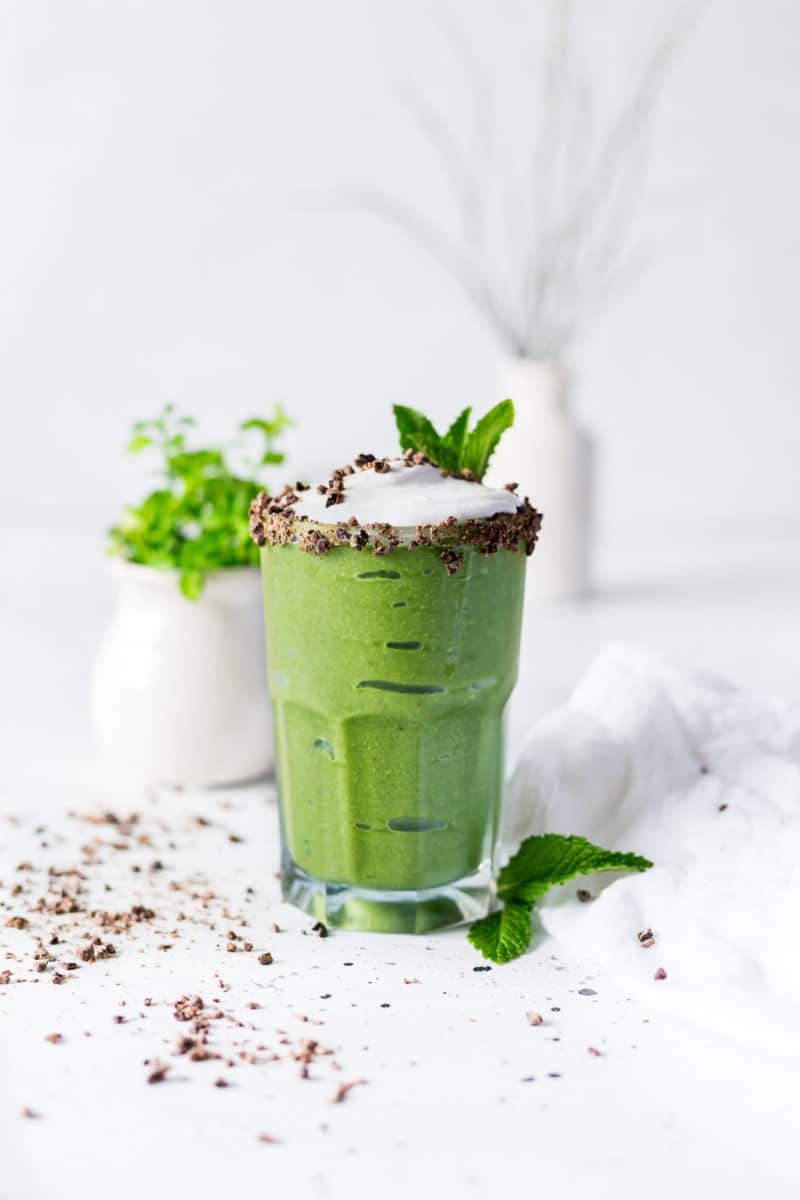 It's that time of the year. Can you feel the hint of spring in the air?
Soon there will be green everywhere: grass will begin to grow again, leaves will start budding on trees … and fast food joints will roll out those delicious – yet horrifyingly terrible – Shamrock Shakes in the spirit of St. Patrick's Day.
As you might have noticed from our previous version of the Shamrock Shake, you can easily make a homemade version of this popular shake.
And if you like Shamrock Shakes, you probably will want to make your own version once you learn the original is filled with questionable ingredients you can't even pronounce, plus it contains more than 800 calories.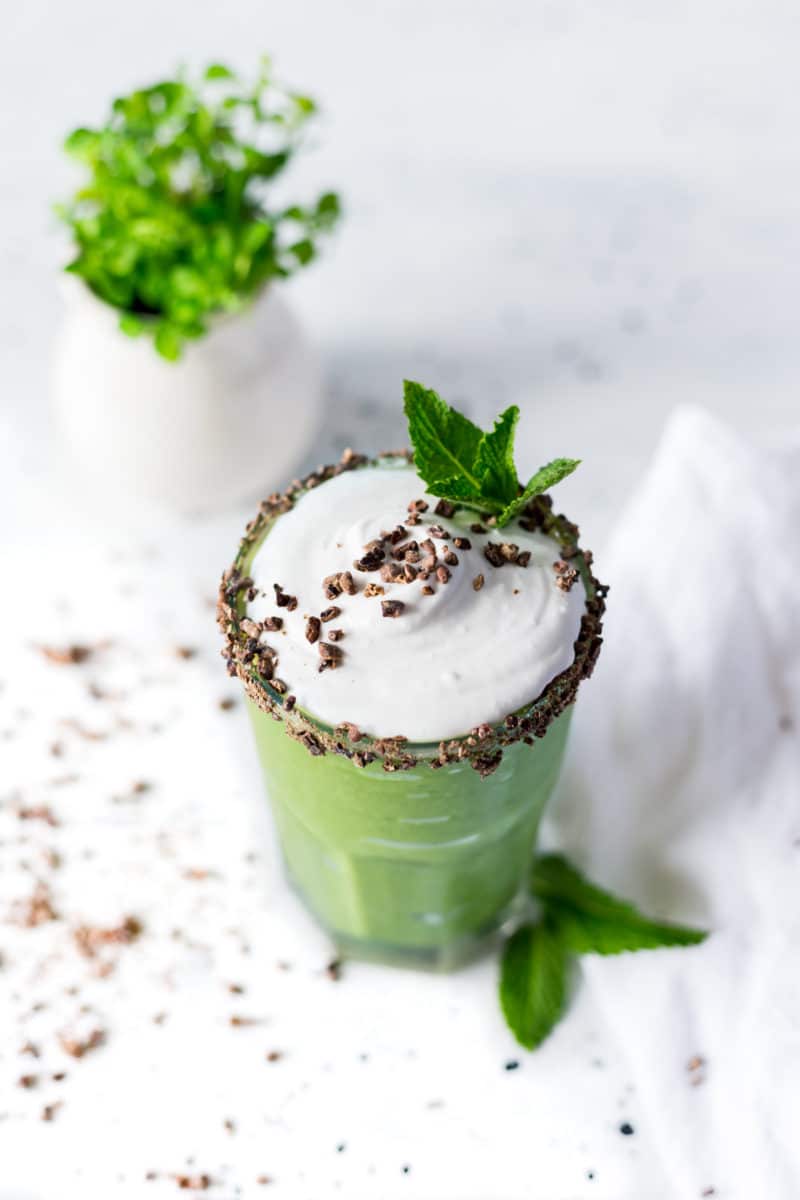 I really wanted to shake things up (see what I did there?) with this updated version.
That's because more often than not, when dealing with creamy shakes and smoothies, frozen bananas are used to emulate the creamy smoothness of ice cream and milk.
Bananas are awesome, I will admit. But what if you're allergic or you just plain don't like them? I wanted to make a version you could enjoy, too – like this vegan salted caramel milkshake.
Healthy Shamrock Shake Recipe, 2.0
Since we're working with a Shamrock Shake recipe, I tackled my most greenest of options, zucchini and avocado. They did a great job of providing a thick, creamy texture, without adding a lot of "healthy" flavors to try to disguise.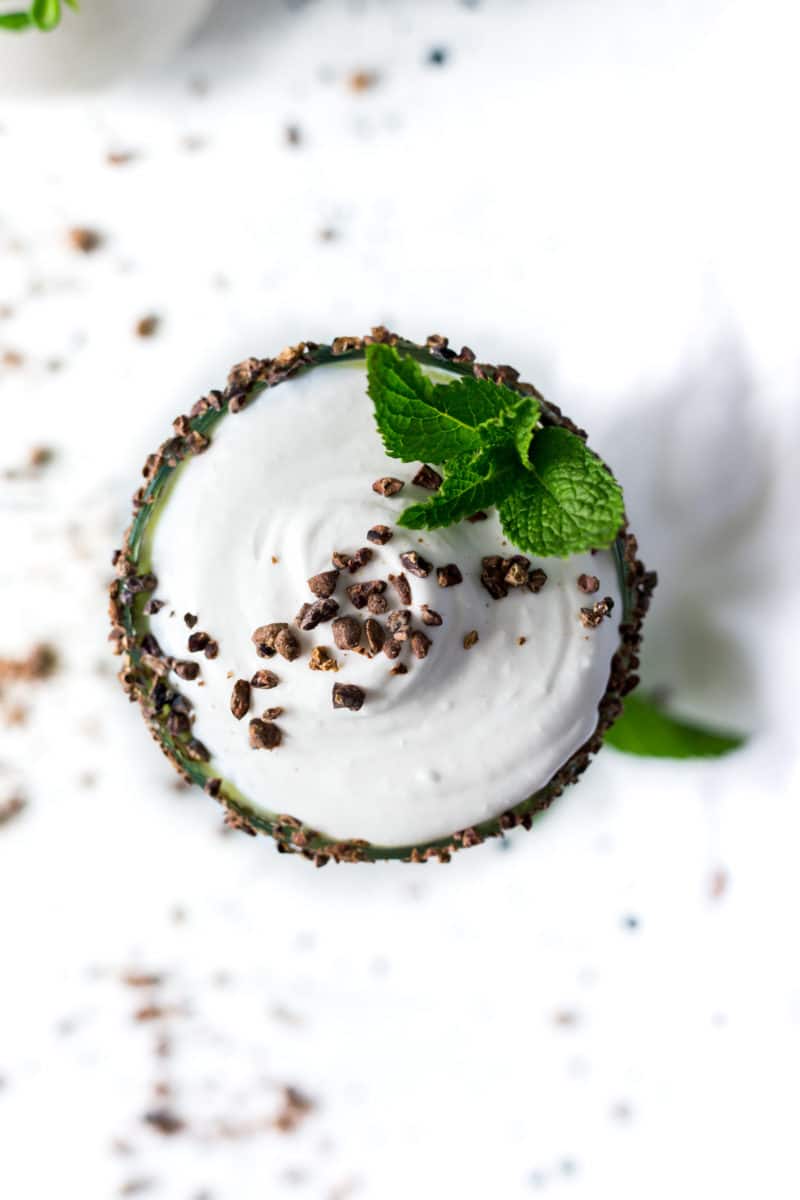 Not that you need much help with all that delicious mint.
Other ways to get a thick and creamy smoothie without banana include:
Oatmeal. You will definitely want to finely grind it first.
Chia seeds. Either whole, or ground.
Frozen fruit. Peaches are a great place to start as they are mild in flavor.
Nut butter. These have their own definitive taste, but  they also lend a super creamy texture.
Frozen almond milk cubes. Quick and easy, just fill an ice cube tray!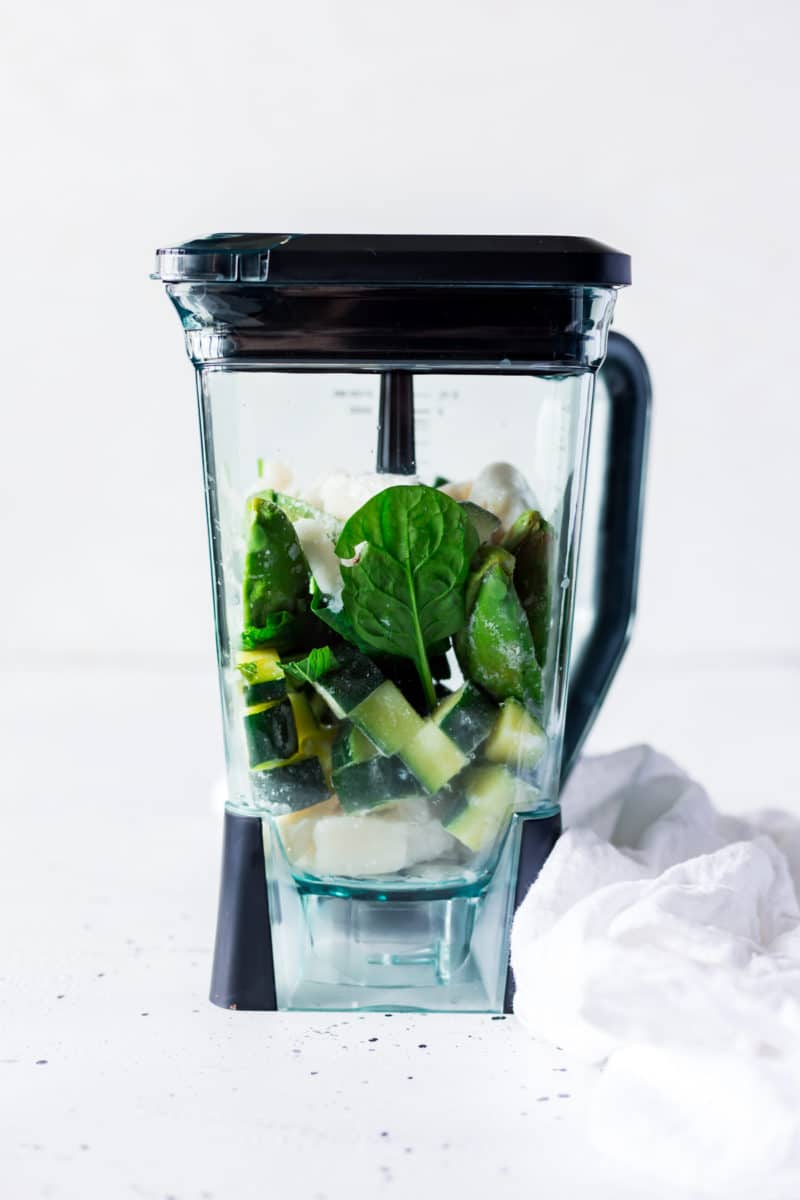 Since zucchini and avocado are not inherently sweet, I wanted to find a way to naturally sweeten this Shamrock Shake recipe without adding loads of sugar.
After a few test batches, I really loved the flavor combo of Medjool dates and high-quality vanilla protein powder. The vanilla protein powder really helps deliver that vanilla shake undertone, while the dates lend just a touch of extra sweetness.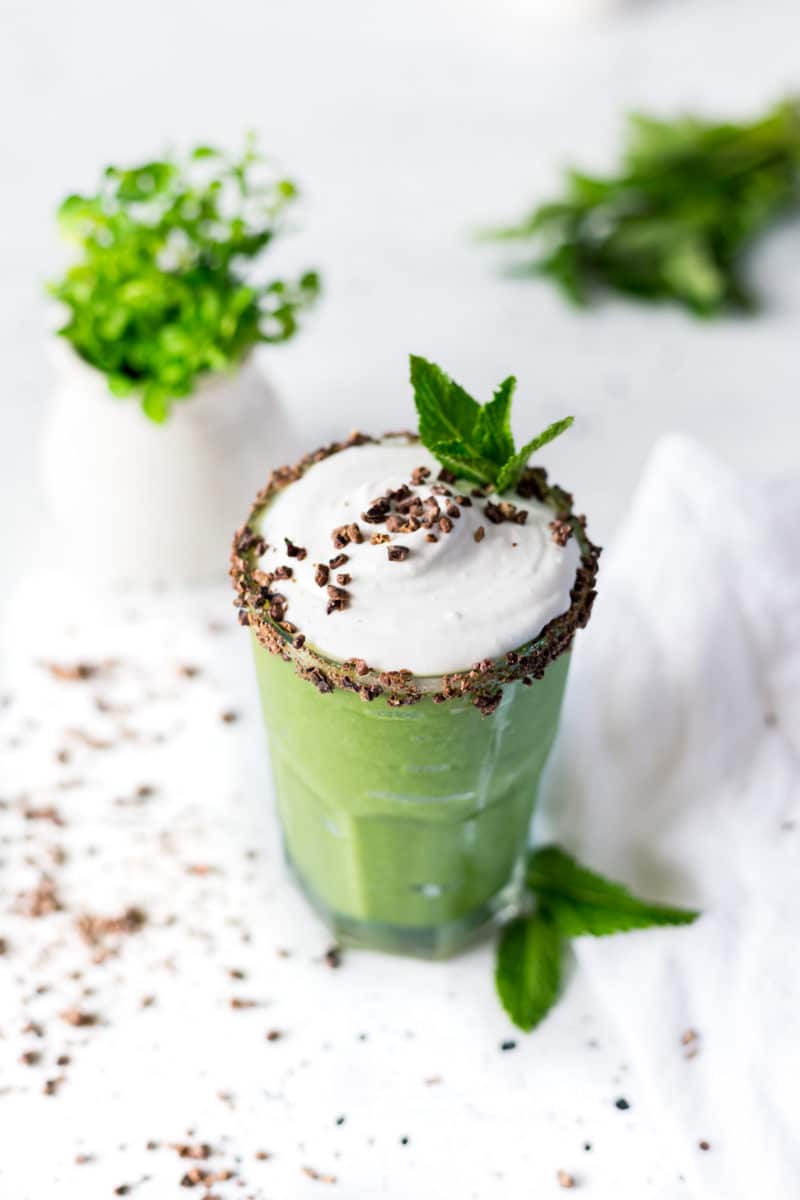 Now you can have your Shamrock Shake and eat it too – any time of the year.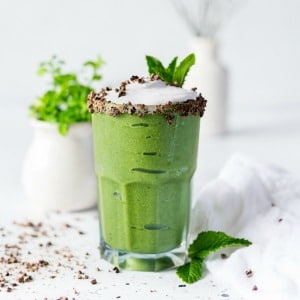 | | |
| --- | --- |
| | |
Add milk, protein powder, zucchini, avocado, spinach, dates, mint, and vanilla extract to a high-powered blender and blend until smooth and creamy.

Add mint extract and pulse a few more times, if needed.

Spoon into serving glasses, top with whipped coconut cream, and garnish with cacao nibs. Enjoy!
Perfect Green Smoothies for Every Occasion
There's a trick to creating the perfect green smoothie recipe. Good news: I've got it all outlined for you in one easy-to-follow guide.
My How To Make a Perfect Great Smoothie 1-page printable helps you design your own recipes, by showing you exactly how much of what kinds of ingredients to use. That way, you will end up with a healthy and creamy smoothie that's also tasty.
Just click the image below to download your guide now!