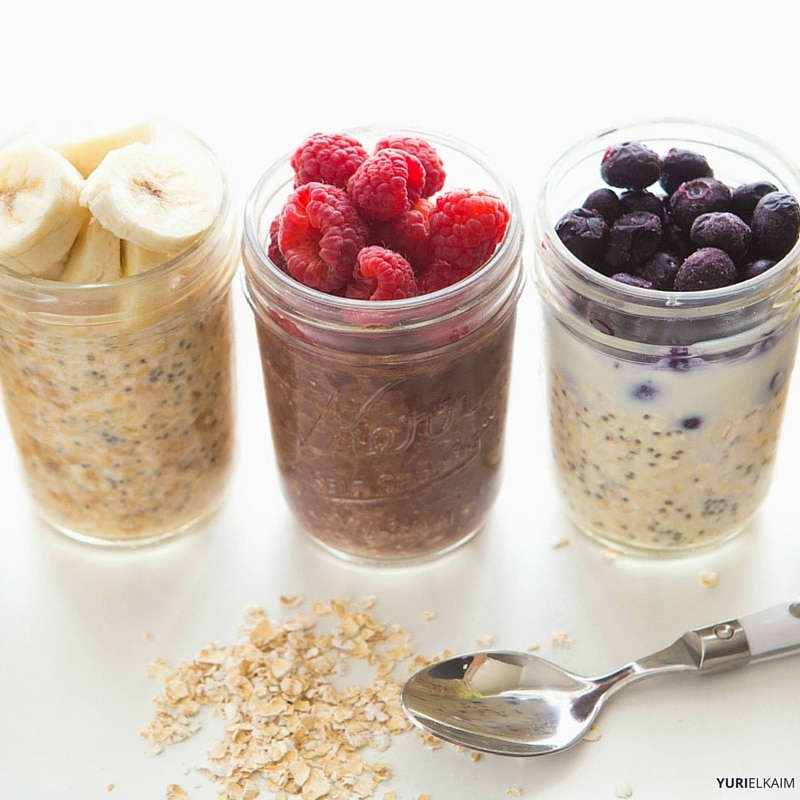 Do you eat oatmeal for breakfast? There's a good chance you'll say yes, but what about later in the day? Do you ever eat oatmeal for dinner? If not, now's the time to start, but not in the way you're thinking; I'd like to suggest my overnight oats.
This overnight oats recipe can make an easy, filling breakfast but serves just as well as a deeply satisfying nighttime dinner. Most importantly, it provides incredible health benefits.
[Get 67 Quick and Delicious Recipes That Help YOU Look and FEEL Years Younger]
Repeated studies(1) have shown that people who eat a bowl of oatmeal for breakfast every morning for at least two weeks are able to lower their cholesterol levels by 5-10%.
I'm a big advocate for eating carbs at night as opposed to first thing in the morning. As I've explored in another article, it's a practice with so many benefits you'll wonder why you ever had heavy, carb-laden breakfasts at all.
With that in mind, trust me on something: as good as these overnight oats are for you first thing in the morning, they're even more amazing as an unconventional nighttime dinner.
In fact, I consider this one of my very best healthy dinner recipes!
How to Make Overnight Oats
Beta-glucan, the dietary soluble fiber found in oats, is responsible for its cholesterol lowering effects. High cholesterol puts you at risk for plaque build-up in your blood vessels, which can lead to a heart attack, stroke, or blood clots.
Simply put, if you're concerned about high cholesterol, eat oats on a regular basis.
Not only do oats have heart protective effects, they are also recommended for individuals diagnosed with pre-diabetes or diabetes. Beta-glucan also slows the absorption of glucose from food in the stomach, which keeps blood sugar levels stable.
I consider oats to be a healing food, provided they're gluten-free, so those with gluten-intolerance or crohn's disease can enjoy them without worry. If you're in the habit of pouring yourself a bowl of high-sugar cereal every morning or as a can't-be-bothered-to-cook snack after a long day of work, prepare these amazing and healthy vegan overnight oats recipe instead.
[Try This Recipe: Fiber Starter Breakfast Bowl]
The oats will soften in the coconut milk overnight, and in the morning you'll have a delicious bowl of heart-healthy overnight oats. Simply top with diced fresh fruit, and this quick and easy breakfast (or dinner) will keep you full for hours!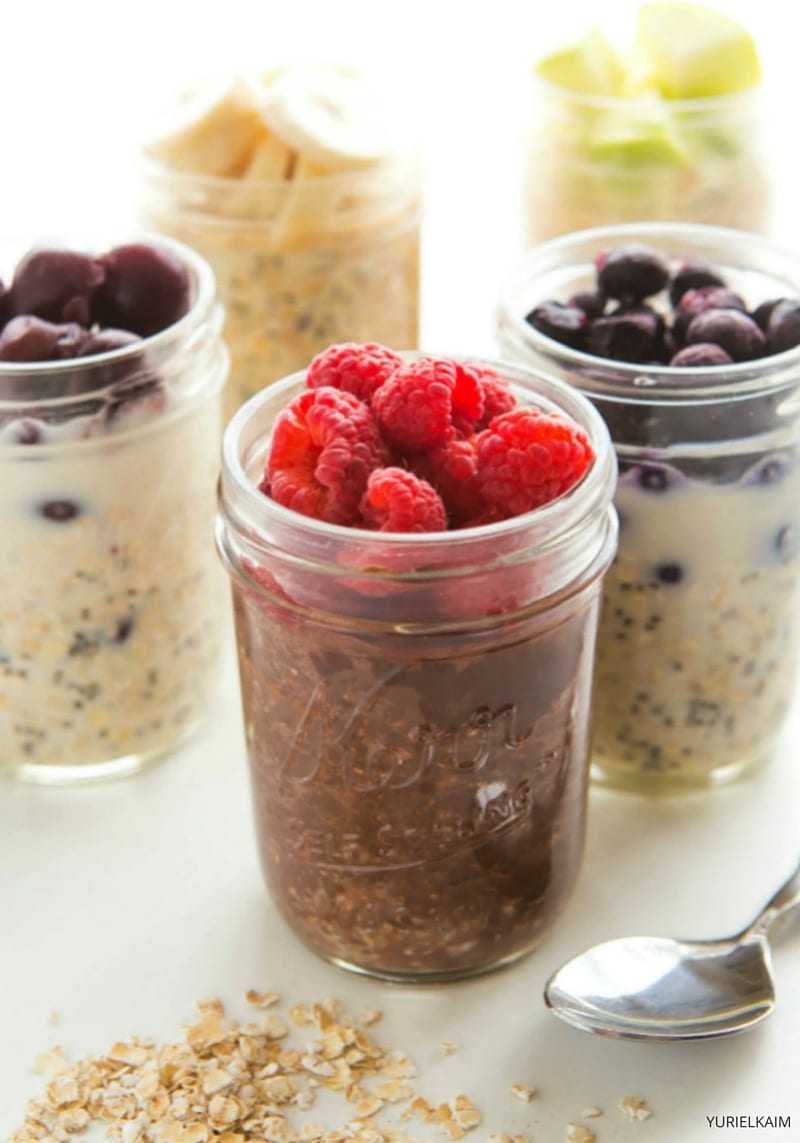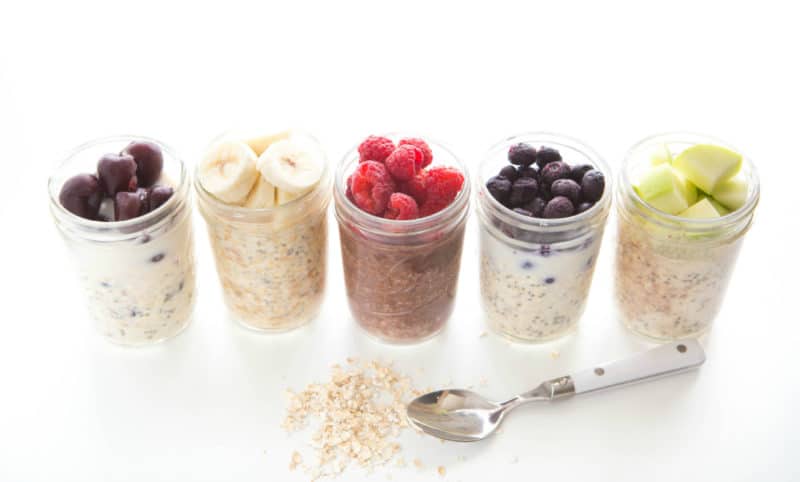 | | |
| --- | --- |
| | |
Stir all ingredients together in a pint-­sized mason jar. If desired, stir in additional mix­-ins (below) to flavor your oatmeal. Cover with lid and store in fridge overnight. In the morning, top with your favorite fresh, diced fruit. Serve and enjoy!
• PB Banana | Stir in 2 tbsp almond or peanut butter. Top with bananas.

• Chocolate­ Covered Raspberry | Stir in 1 tbsp cocoa. Top with fresh raspberries.

• Cherry Chai | Stir in 1 tsp chai seasoning. Top with fresh or frozen cherries.

• Blueberry Vanilla | Stir in 1 tbsp vanilla. Top with fresh or frozen blueberries.

• Apple Pie | Stir in 1 tsp apple pie spice. Top with fresh sliced apples.
This recipe does NOT work with steel cut oats. Old fashioned oats are the way to go!
Special equipment: 1 pint mason jar