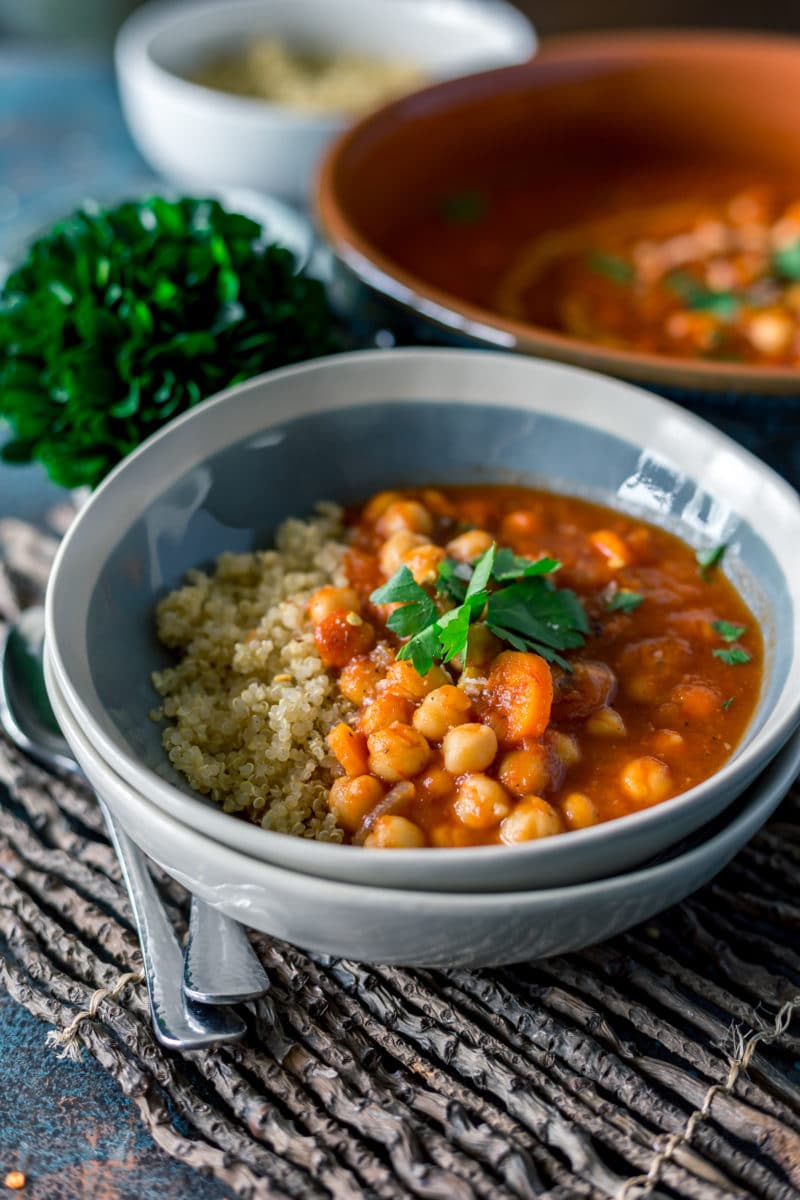 I may or may not be on the most amazing Moroccan-style food kick at the moment.
First we dove face-first into Moroccan-spiced double-baked sweet potatoes, and then we served up some superb authentic Moroccan chickpea stew.
I swear, I can smell the heavenly aroma just thinking about it.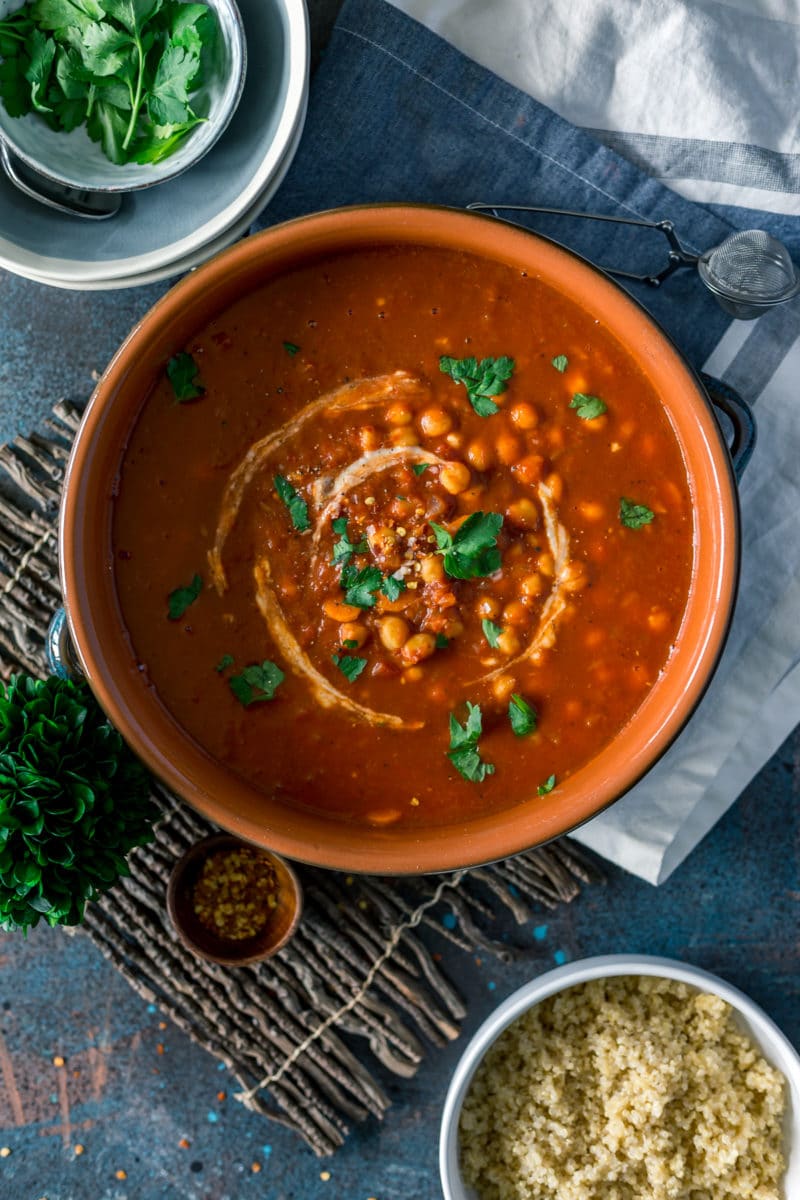 What I love most about this Moroccan vegetable stew is how easy it is to make.
Moroccan Chickpea Stew
As we flit between warm, sunny days, and cold, rainy days, it's nice to have something easy to make that will keep you full without heating your house into an inferno.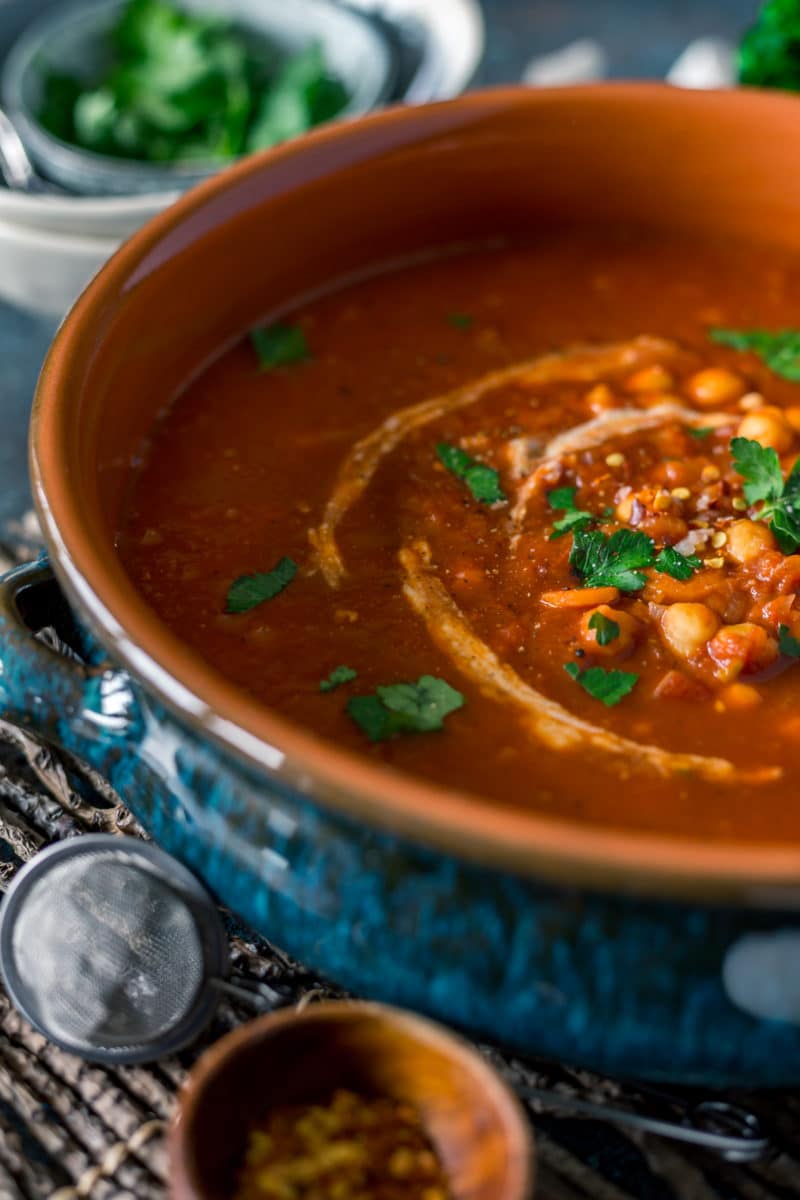 I went with simple, wholesome ingredients, because how else do you get a simple but delicious meal? If you're truly quick, you could have this on the table in 30 minutes, but I prefer letting it simmer longer at a nice, low temperature.
You get better flavor that way.
I used my favorite ras el hanout for this Moroccan chickpea stew, because otherwise the list of spices used in this recipe can look overwhelming. This spice blend gets the job done without requiring so many separate spices.
Just one tablespoon will do nicely, and it mixes nicely with the spiciness of the onion.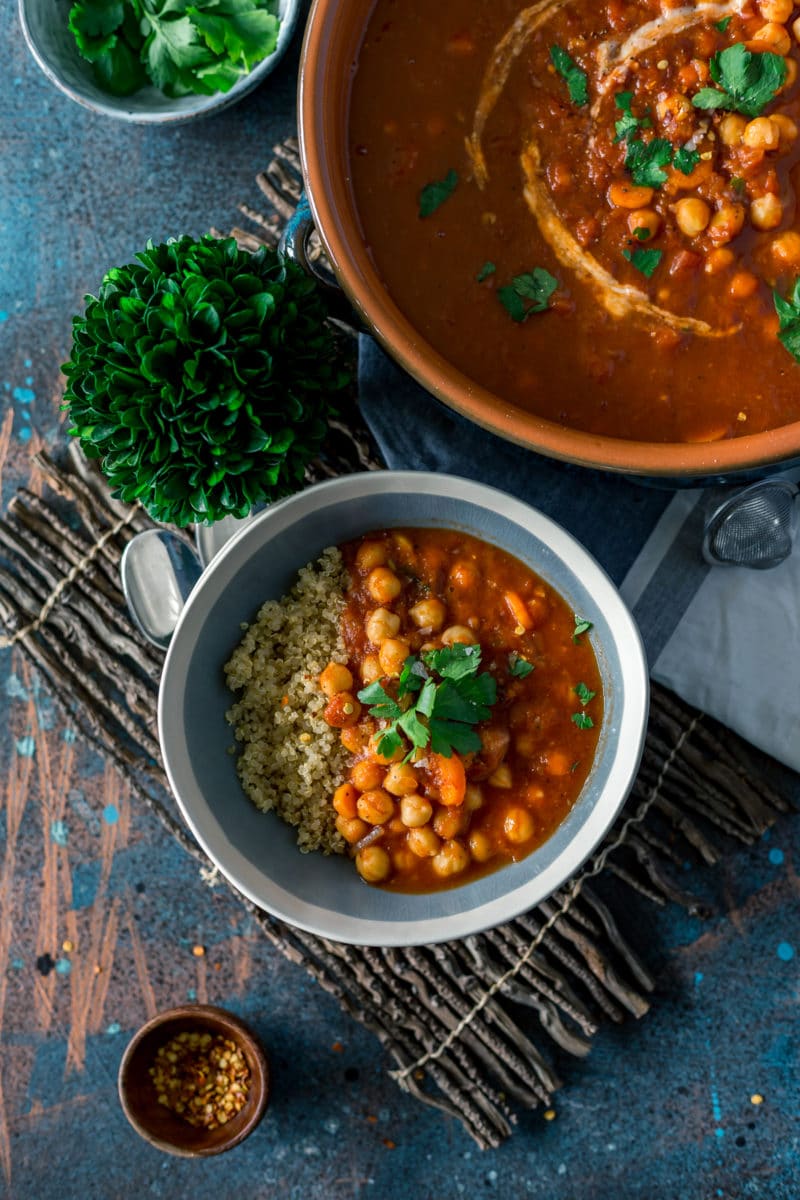 Another reason I like to let the stew simmer for a bit longer is so the crushed tomatoes can release all of their sweet goodness, thereby cutting the need to add any additional sugar to cut through the bitter, acidic tang tomatoes can sometimes have.
With plenty of chickpeas to beef up the protein content, and a swirl of tahini to lend a touch of creaminess, I really like to serve this Moroccan chickpea stew on top of quinoa.
Won't you join us and experience the wondrous flavors of Morocco, created in your own kitchen?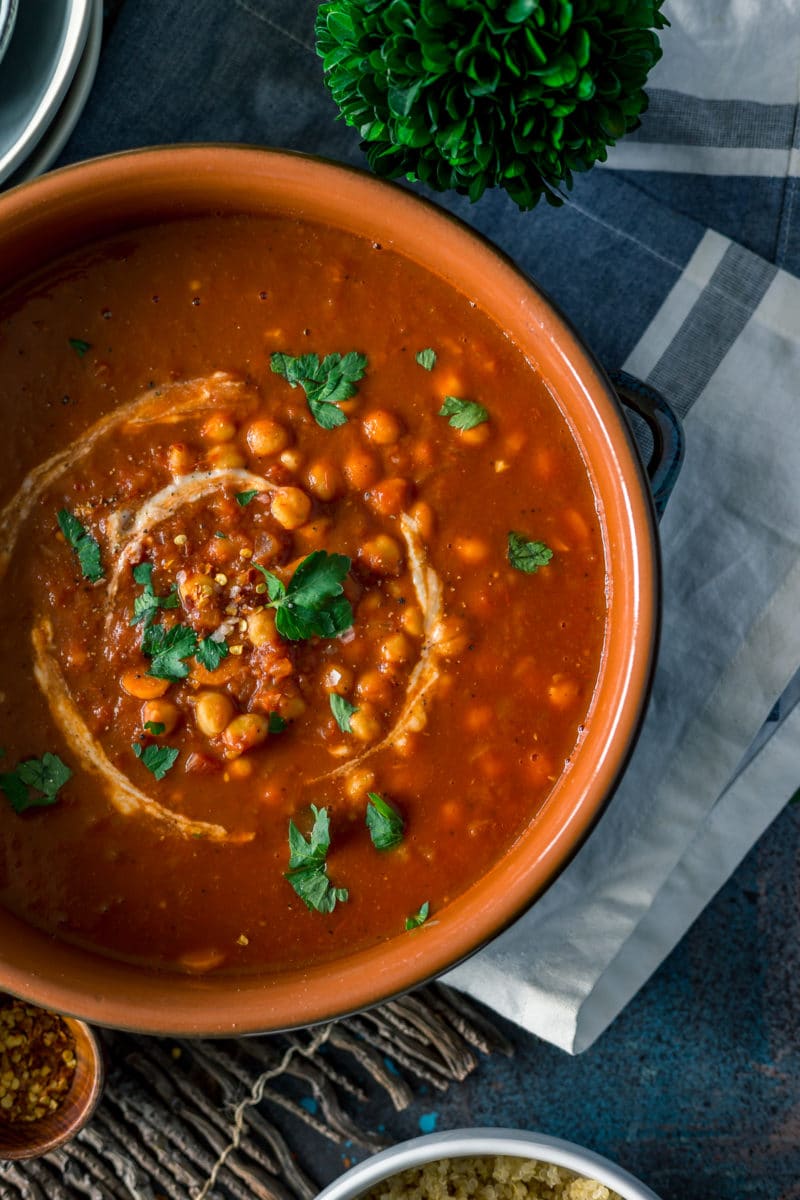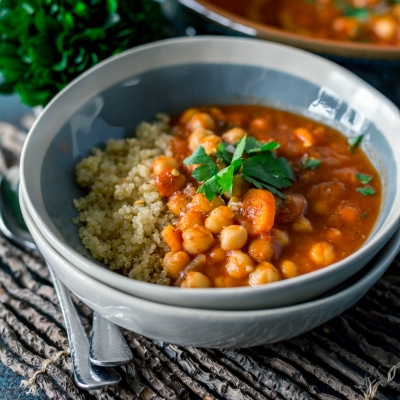 | | |
| --- | --- |
| | |
Heat olive oil in a large pot over medium heat. Add the onion and cook for 5 minutes, or until soft and translucent. Add the garlic and carrots and cook for an additional 2-3 minutes.

Add the crushed tomatoes and ras el hanout and cook for 5-6 minutes, or until the tomatoes thicken up a bit. Stir in the vegetable stock, reduce the heat to a simmer and cook, uncovered, for 10 minutes.

Stir in the tahini until combined, then add the chickpeas and red wine vinegar. Cook for an additional 10 minutes, adjusting the seasoning as needed. Serve hot by itself, or on top of quinoa.
Quick and Healthy Meals
Looking for more delicious gluten- and dairy-free meals that you can feel good about serving?
Get your copy of The All-Day Energy Diet Community Cookbook, which features 67 delicious recipes that are designed to be ready to eat in less than 30 minutes.
It's FREE! Just click the image below to get your copy.