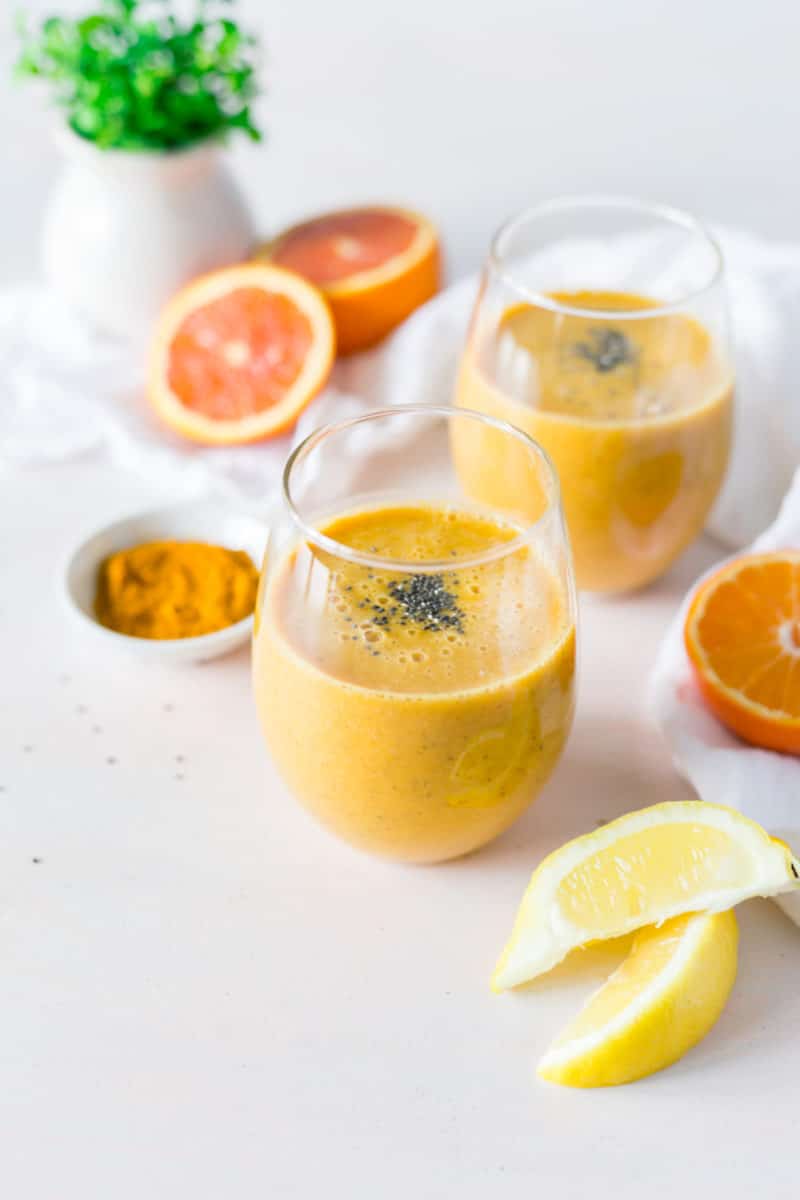 This powerhouse of a smoothie looks like a warm sunshiny day. Packed with wonderful nutrients, it's easy to make and – bonus! – tastes a lot like a sinfully delicious creamsicle popsicle.
Can't go wrong with that, eh?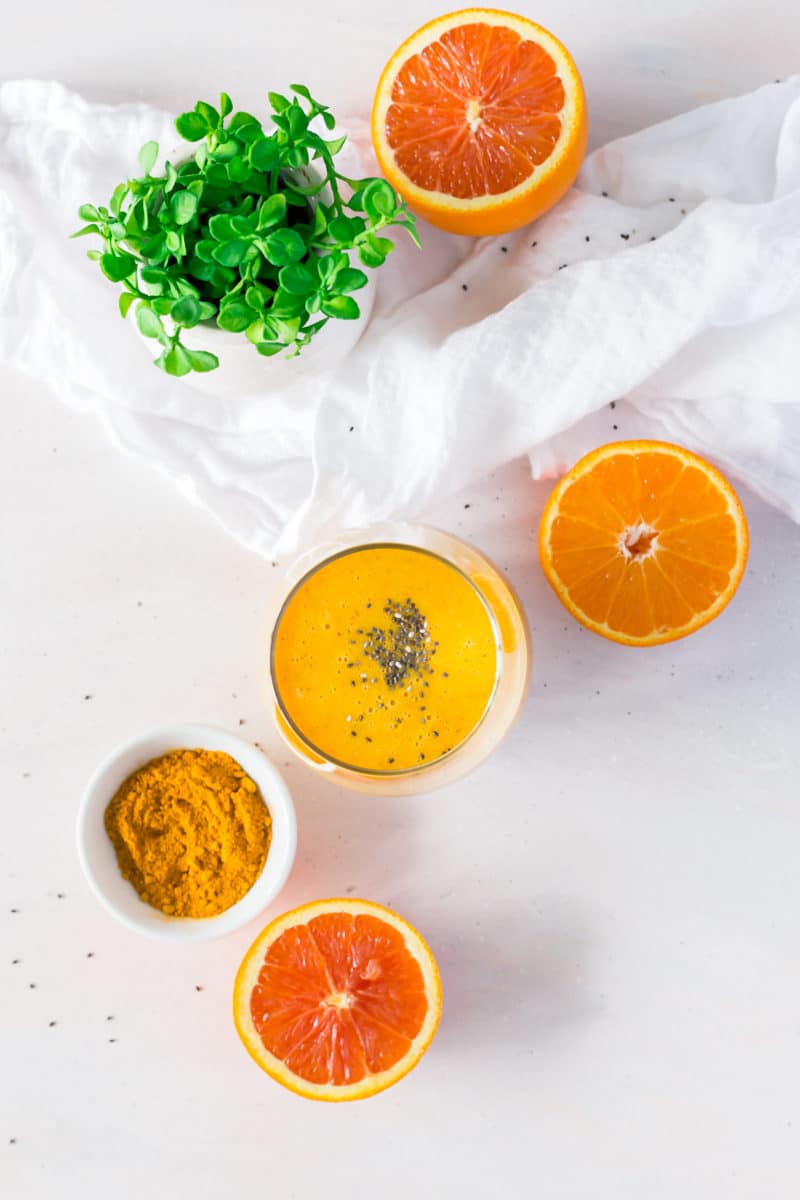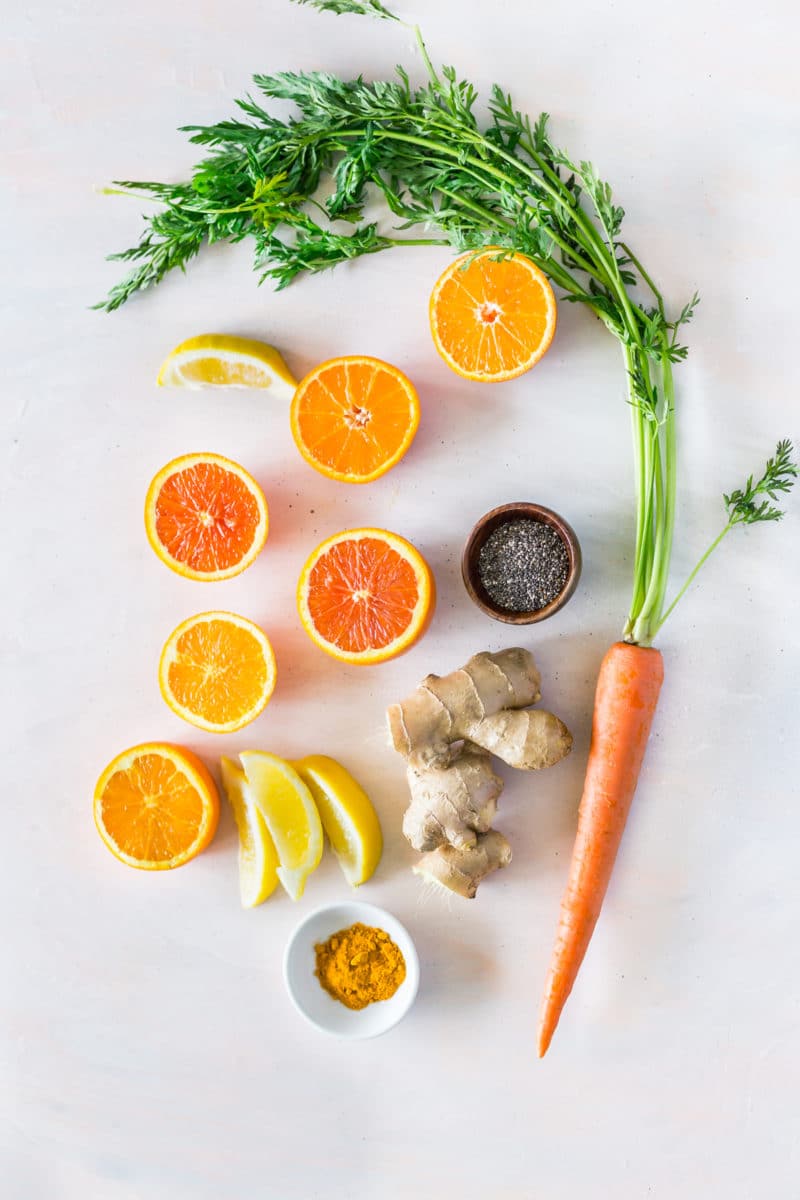 Spring may be in the air, but coming out of a long cloudy winter can be rough.
Even though there's a hint of summer ahead, the weather can't seem to make up its mind whether it wants to be warm or cold, pollen is exploding all over the place, and people are passing colds around like it's going out of style.
Can all of that go ahead and just be out-of-style already?
Golden Turmeric Smoothie
This golden turmeric smoothie should help. It's loaded with beta carotene, vitamin C, magnesium, potassium, and calcium, all of which can help get (or keep) you healthy and moving in the morning.
No more hibernating, folks!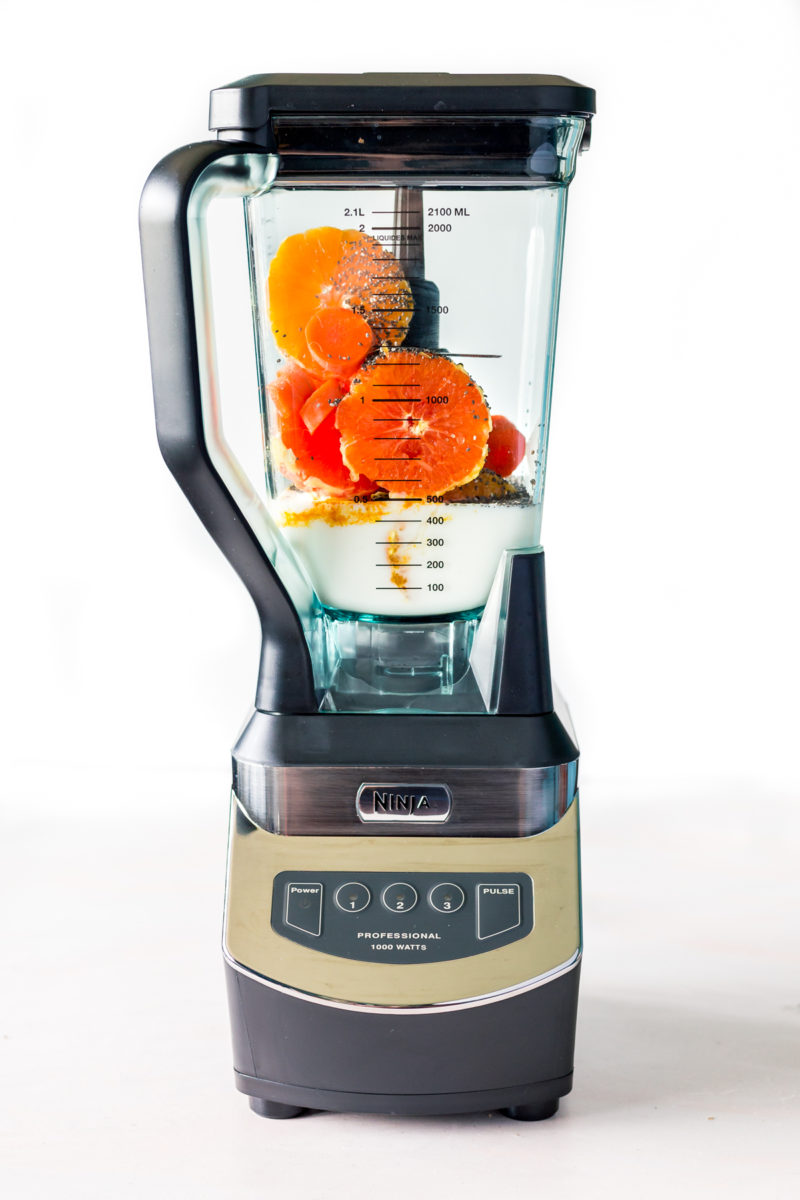 If you're sitting there wondering what on Earth is the deal with turmeric – well, there's a lot! Just take a look at all the benefits, and I have no doubt you'll be including turmeric in your diet more often.
If the deliciousness of this smoothie doesn't do it for you, maybe some pumpkin pie-spiced turmeric milk? It's so simple, and it's so good for you.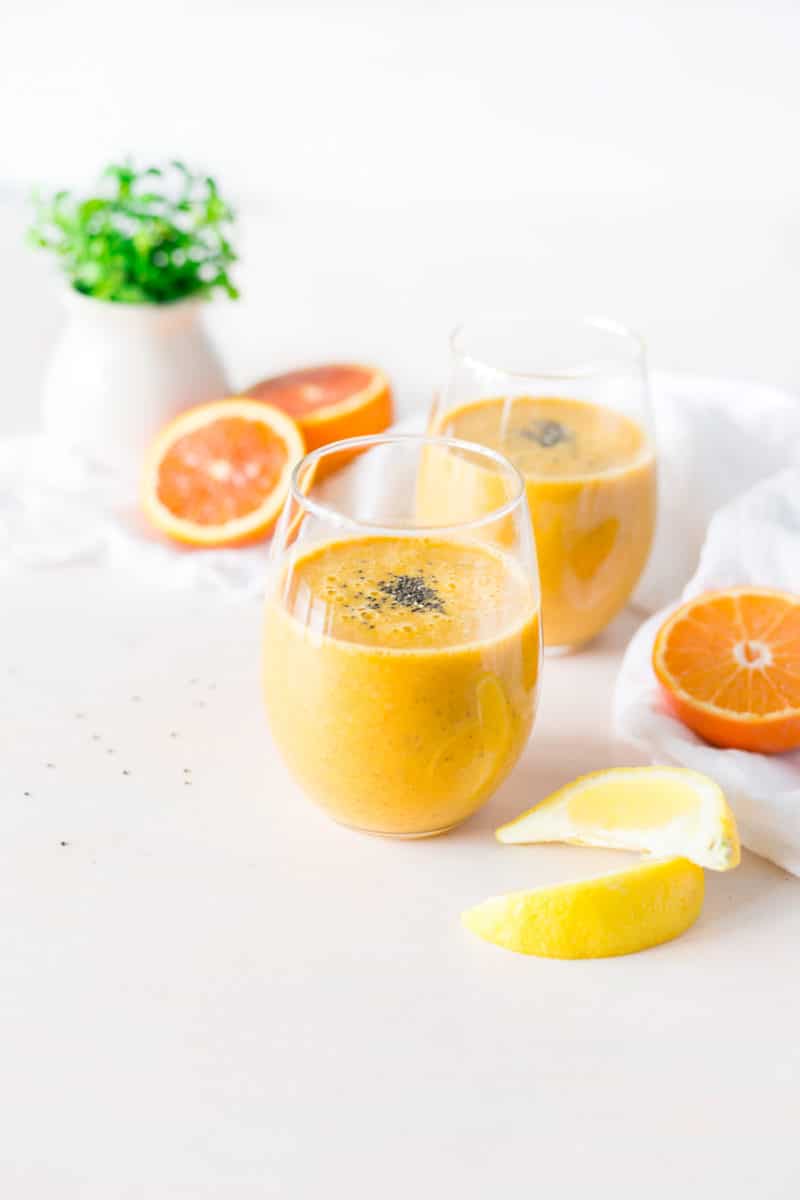 When it comes to the chia seeds, I find they are vital not only for their nutrients but also to the thickness of the smoothie itself. If texture is an issue, you can easily grind them first before adding the remaining ingredients.
Want it to be super thick? Throw in some ice. You can also add the optional honey to sweeten it, though I personally find it sweet enough. You definitely don't want to go too crazy with the sugar count.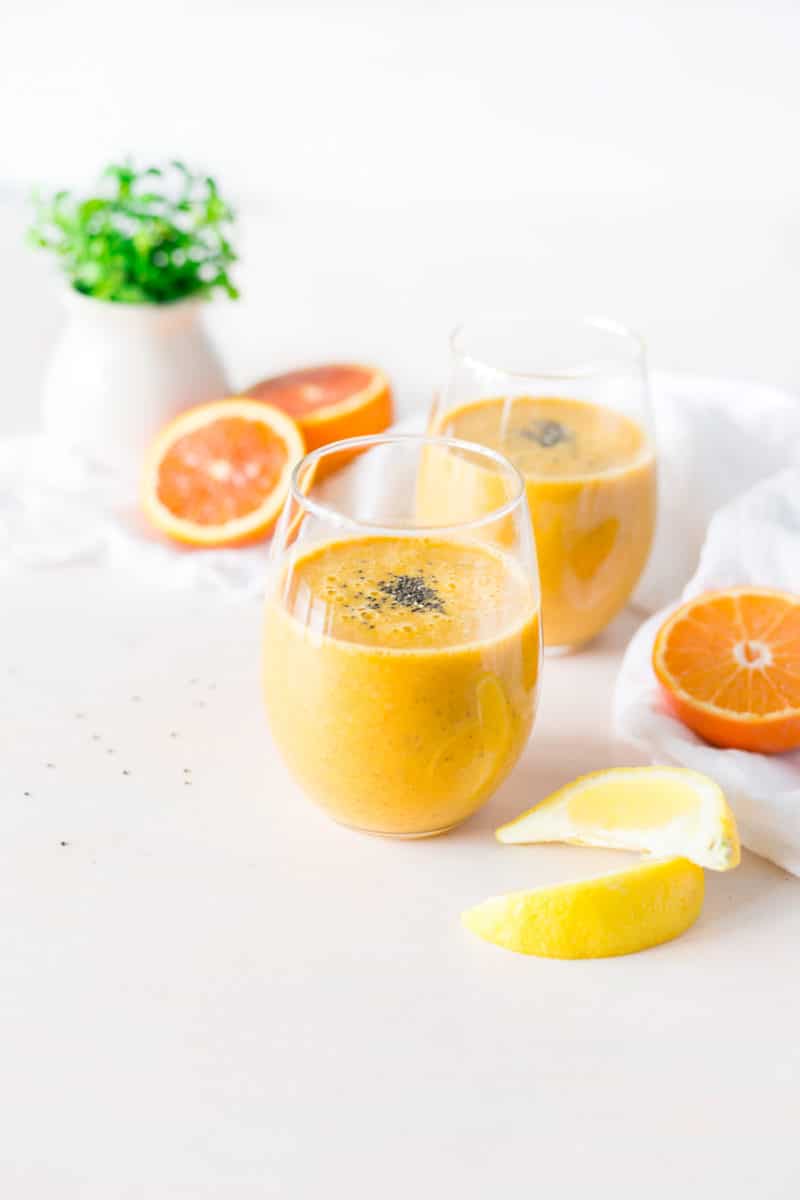 Are you ready to benefit from the blessing of turmeric in your diet? Or just have a really feel-good day? Then you need this turmeric smoothie in your life, ASAP. Get blending, my friends!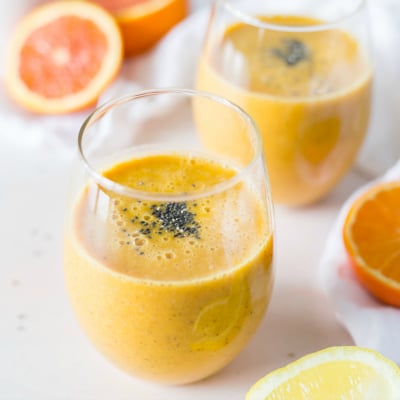 | | |
| --- | --- |
| | |
Add all ingredients to a high-powered blender and blend until smooth. Divide between two glasses and enjoy.
How to Make Perfect Green Smoothies
If you're ready to make smoothies a regular part of your diet, you can get a start by downloading my free 1-page Perfect Green Smoothie printable.
This amazing guide will show you step-by-step exactly how to make a perfect green smoothie that tastes amazing.
Click the image below to get your copy – for FREE!