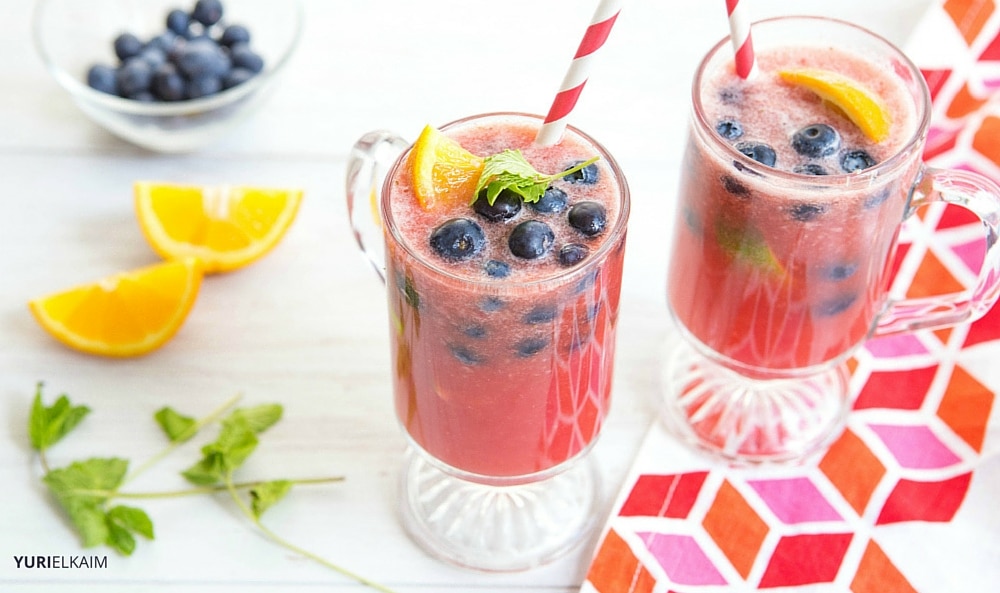 Who says it's wrong to have a cocktail for breakfast? This simple idea elevates a basic blender smoothie into a refreshing sippable that you can have first thing in the morning or during a relaxing evening with friends.
Though it mimics the classic Spanish cocktail, it's made without a drop of alcohol and packs a punch with a hefty dose of vitamin C.
Why Vitamin C?
Vitamin C is a pretty common supplement. You know you need it to keep your immune system strong, but the benefits of vitamin C are more far-reaching than you might imagine.
Not only has vitamin C been shown to boost immunity and prevent cardiovascular disease, it's also key to the production of collagen, which is vital for skin elasticity.
Vitamin C is present in our skin, but decreases as we age and with exposure to pollutants and sun. Vitamin C slows the rate of free-radical damage, which can cause fine lines and wrinkles.
One study even found that a high intake of vitamin C is associated with better appearance of aging skin, so increasing your vitamin C intake is good for you both inside and out!
Did you know? Since our bodies don't produce vitamin C, we need to get it from our diet, and the lemons, limes, and oranges in this smoothie allow you to easily reach the daily recommended amount.
This smoothie is a great way to deliver all the nutrients your body needs for healthy skin.
So if a summer full of sun has taken its toll on your skin, try this fruity, refreshing smoothie that's full of anti-inflammatory, collagen-boosting vitamin C. It's the cocktail you can indulge in without any guilt!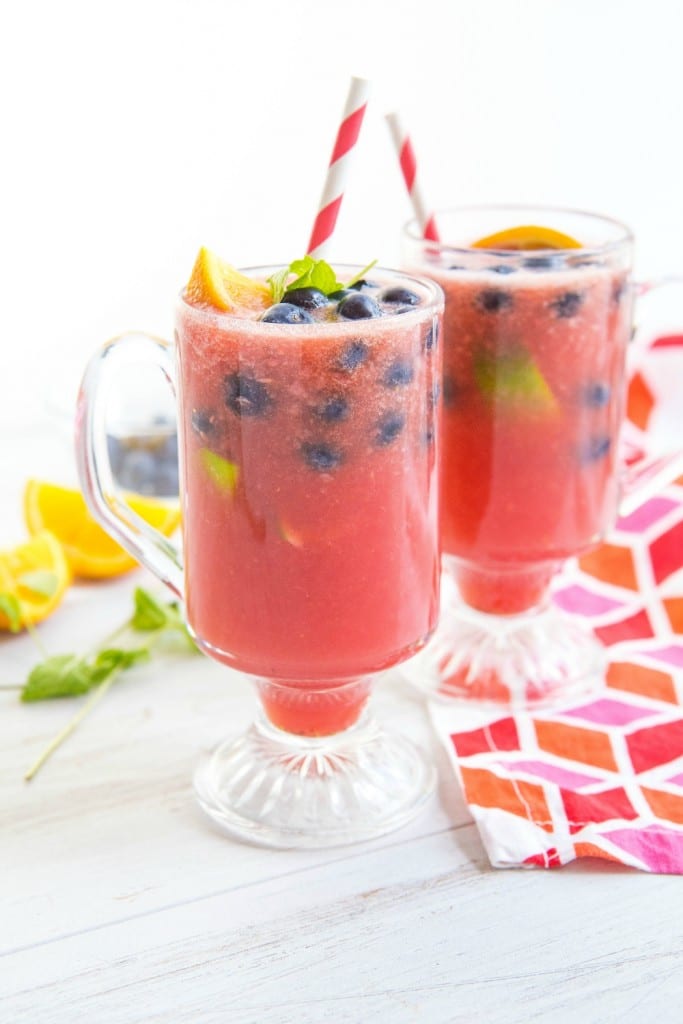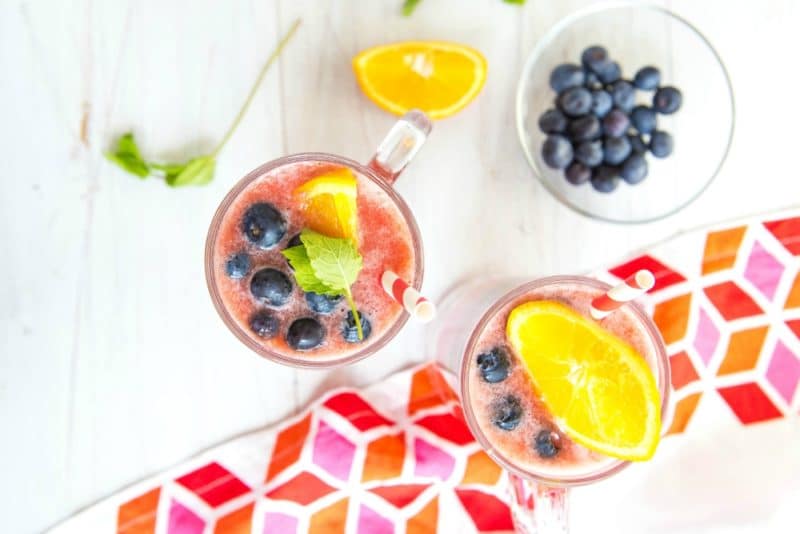 | | |
| --- | --- |
| | |
In a blender, puree spinach, pomegranate juice, ice water, lemon, lime, and orange juices.

Add just enough stevia to sweeten to taste. Serve with orange, lemon, and lime slices and blueberries. Enjoy!