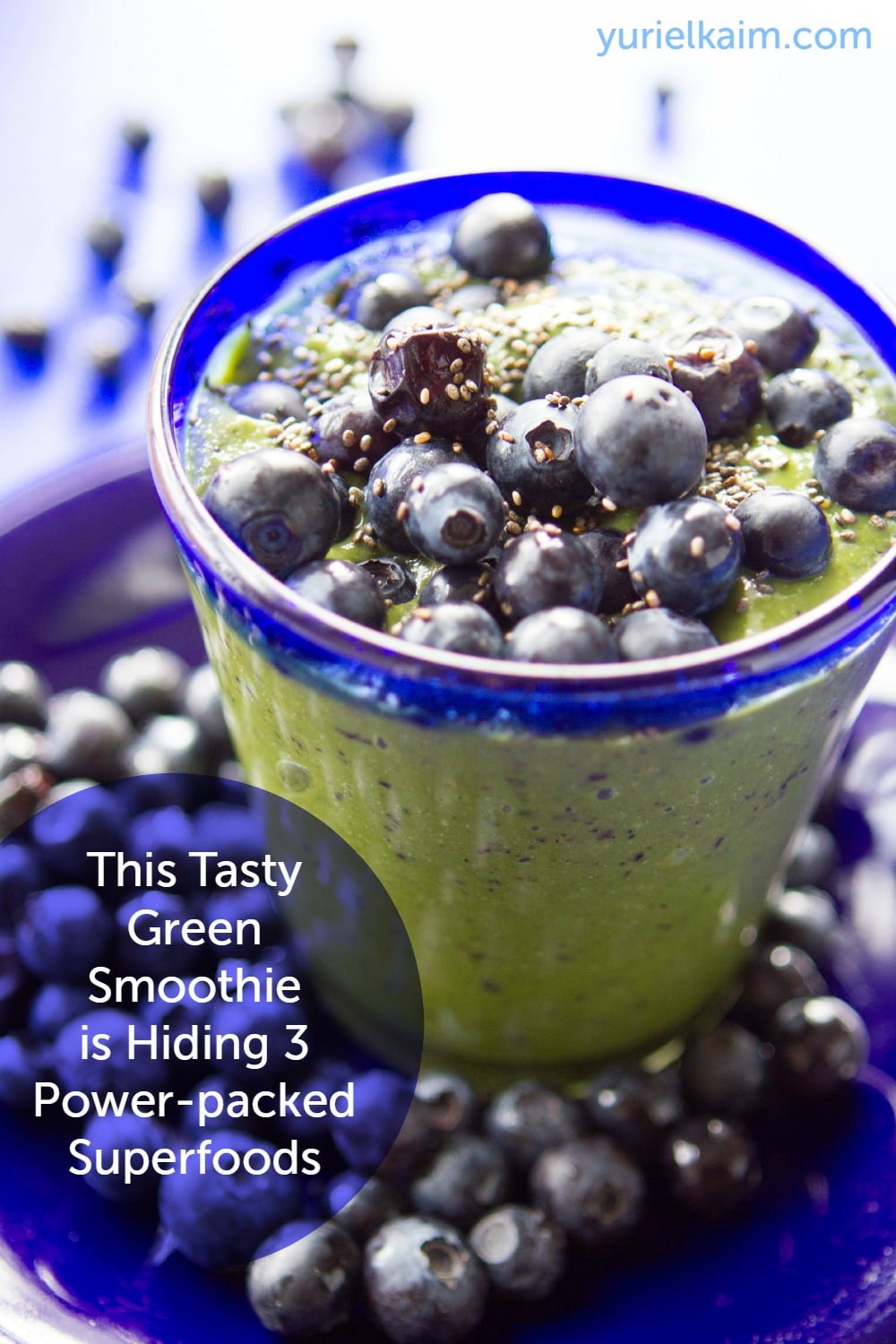 Super boost your breakfast with this creamy green smoothie. I've blended these ingredients together for maximum flavor, but also for maximum real food nutrition. Boasting three superfoods, the benefits of this sip-worthy smoothie are awesome.
Although some superfoods come from exotic destinations, many are common fruits and vegetables grown in North America. That means you can take advantage of the numerous health benefits these superfoods afford without breaking your budget. I developed this superfood smoothie recipe with simplicity in mind, as you can pick up the ingredients in the produce aisle of any grocery store, quick make it at home, and feel energized for hours.
Kale
Kale is one of the most nutrient dense foods around. One cup of kale has only 33 calories, yet it's packed full of fiber to keep you feeling full for hours. Kale is also an antioxidant powerhouse, giving your immune system a boost and counteracting damage from free radicals. Kale also contains omega-3 fatty acids to reduce inflammation in the body.
Blueberries
Blueberries are packed with phytonutrients that fight cancer. Anthocyanins give blueberries their rich color, and have protective anti-cancer properties. Berries are naturally high in vitamin C, which is great for your skin and protects the body from cell damage.
Avocado
Avocado not only gives this smoothie creaminess, it's loaded with heart-healthy fats and aids in keeping your blood sugar stable.  Avocados have anti-inflammatory properties, and help to lower your risk of chronic diseases caused by inflammation.
For a low-calorie snack or meal that's packed full of nutrition, make this simple superfood smoothie!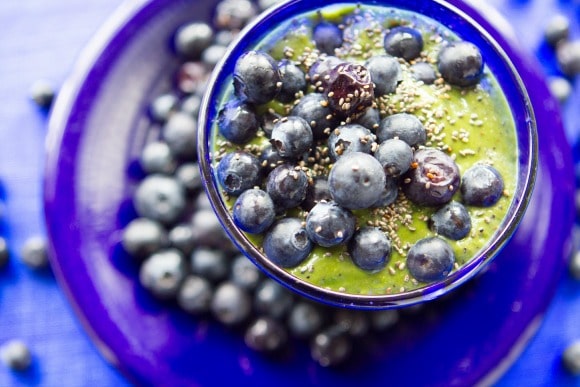 | | |
| --- | --- |
| | |
Blend all ingredients until smooth and creamy. Add more liquid if necessary. Enjoy!