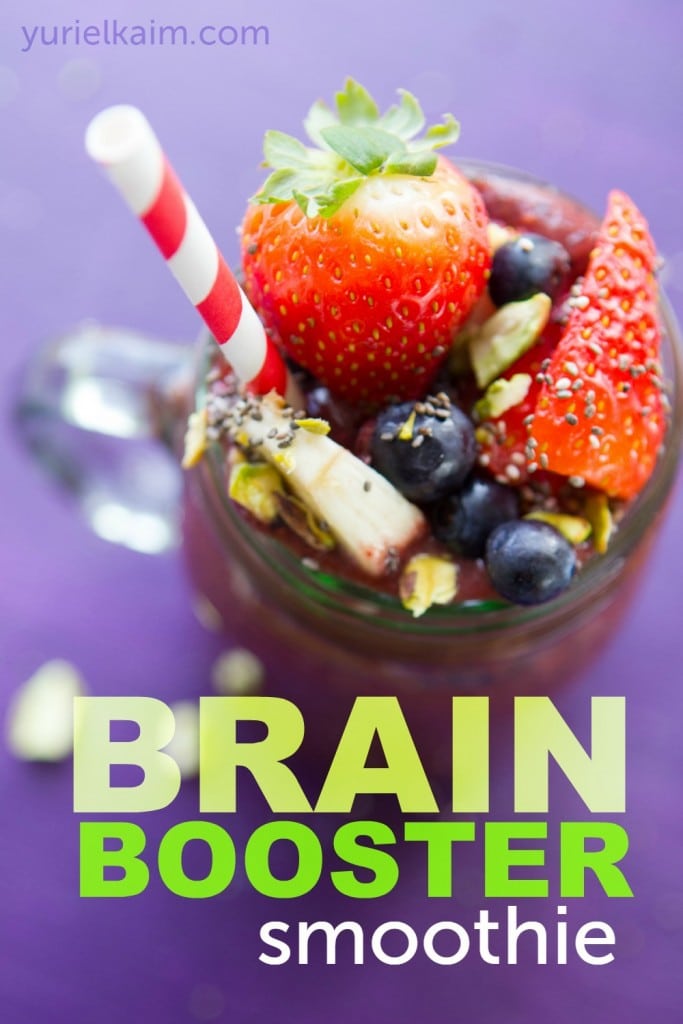 There's nothing like fresh fruit in season, but berries taste just as great when frozen.   As far as fruit goes, berries are a favorite. They're sweet, yet low in sugar, high in fiber and antioxidants.
Berries are little nutrition bullets that deliver powerful health benefits. A handful of berries can help manage diabetes, lower your blood pressure, improve cognitive function, and lower your cancer risk. The anthocyanins in berries produce beautiful blue and red colors and work within our bodies to reduce inflammation, slow age-related memory loss, and reduce the risk of cardiovascular disease.
Blueberries have been linked with cognitive benefits, and research has found that blueberries improve memory in older adults. The antioxidants in blueberries are thought to lower the oxidative stress in nerve cells, which keeps the nerve cells in proper working order and boosts cognitive function.
Regular consumption of strawberries may benefit those with pre-diabetes or type 2 diabetes. In one recent study, intake of strawberries was associated with stable blood sugar levels. Study participants had a measurable blood sugar spike after consuming table sugar, but the spike returned to normal levels after participants ate strawberries.
This smoothie packs in blueberries and strawberries for both amazing health benefits and incredible taste. Do your body a favor and make this smoothie for breakfast or a mid-day snack.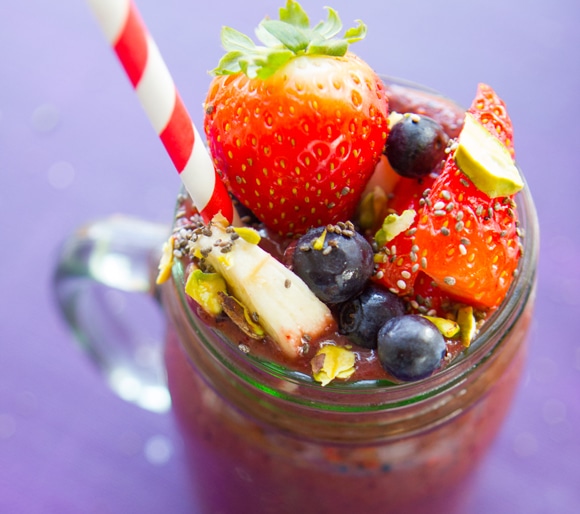 | | |
| --- | --- |
| | |
Blend the banana, blueberries, strawberries, and almond milk until smooth and creamy. Top with chia seeds and pistachio nuts. Enjoy!