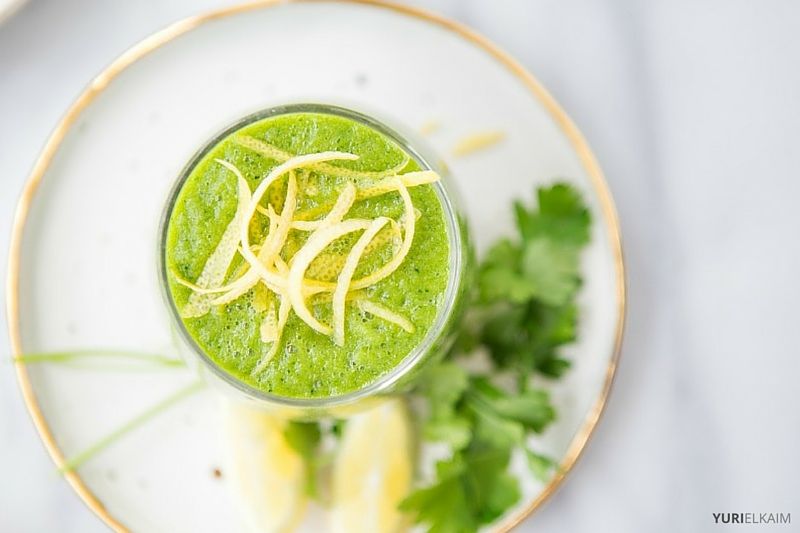 Spring may be a welcome break from winter, but if you suffer from hay fever, you probably dread this time of year.
Runny nose, watery eyes, congestion, and fatigue are common symptoms associated with hay fever.
Pollen from budding trees, sprouting grasses, and blooming plants triggers a response from your immune system, which produces the antibody immunoglobin E. In turn, histamine is released, causing inflammation that results in a chain reaction of miserable symptoms.
I created an amazing lemonade that is a natural remedy for seasonal allergies – it helps prepare the body to defend itself, so that we can avoid popping a pill to reduce symptoms.
The good news is that the same foods and herbs in this allergy-busting drink also boost the immune system to help keep you healthier in general. Drink this tasty lemonade every day during allergy season to quell inflammation and give your body extra support during hay fever season.
Bright and Delicious Homemade Lemonade
This refreshing parsley lemonade has a bright, vibrant taste that's a perfect way to welcome spring.
Fresh pineapple lends a sweet, tropical flavor to this lemonade as the enzymes work to provide relief to your allergies.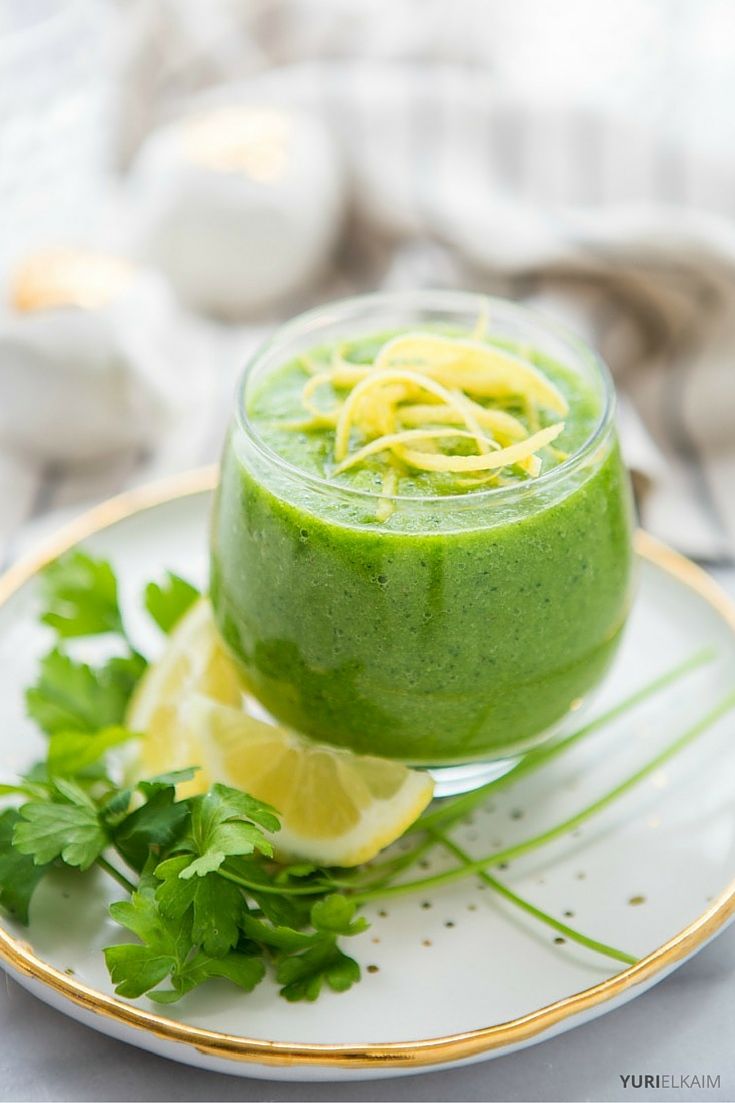 Fresh lemons and sweet honey definitely beat a powdered mix to give you a burst of lovely tart sweet flavors. A bunch of parsley adds a mild earthy flavor that's offset by the punchy fresh ginger.
Whether you have allergies or not, the fresh, pleasing flavors of this drink will make you crave a tall glass daily.
Natural Remedy for Seasonal Allergies
Pineapple for allergies? You bet.
Pineapples are a rich source of bromelain, an extract from the pineapple plant. Scientific studies have shown that bromelain has anti-inflammatory and analgesic properties, so it may provide relief for allergies, including a decrease in nasal congestion and reduced inflammation of mucous linings (1).
This lemonade calls for a large bunch of parsley, and for good reason: Parsley contains quercetin, a natural antihistamine that prevents both the manufacture and release of histamine.
It also has an anti-inflammatory effect, reducing symptoms such as sneezing, runny eyes, sniffling, and congestion.
Manuka honey can desensitize your body to pollen due to the bee pollen content. It is native of New Zealand, where honeybees pollinate the "manuka" or "tea tree" plant.
Manuka honey reduces inflammation as well as having powerful antibiotic and antibacterial properties.
Lemons are packed full of antioxidants and vitamin C. These antioxidants reduce inflammation in your airways and also naturally give your immune system a boost.
Ginger is a powerful natural anti-inflammatory that helps reduce nasal swelling and other hay fever symptoms. Ginger strengthens the immune system and acts as a natural antihistamine.
Simple Support for Seasonal Sniffles
Instead of reaching for antihistamine medications to relieve your allergies, sip on this lemonade daily to help build your body's resistance to allergy and hay fever symptoms.
While it's not an instant fix, it will give your body the extra immune boost it craves, helping it fend off the effects of pollen and other airborne allergens.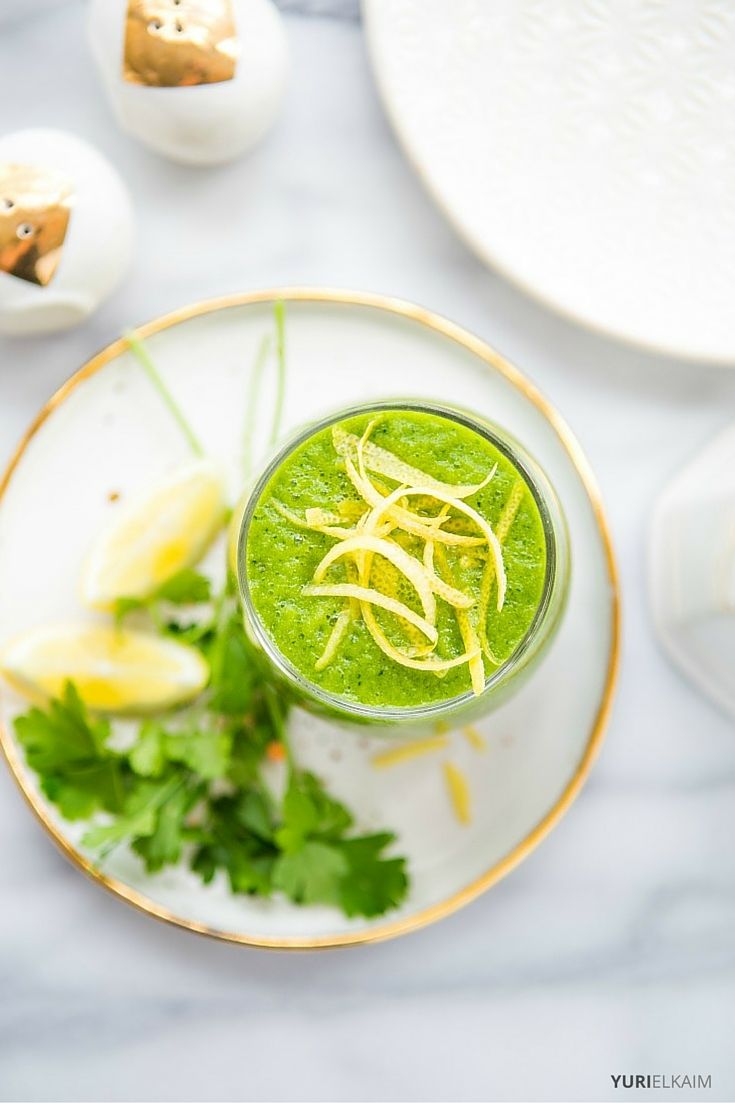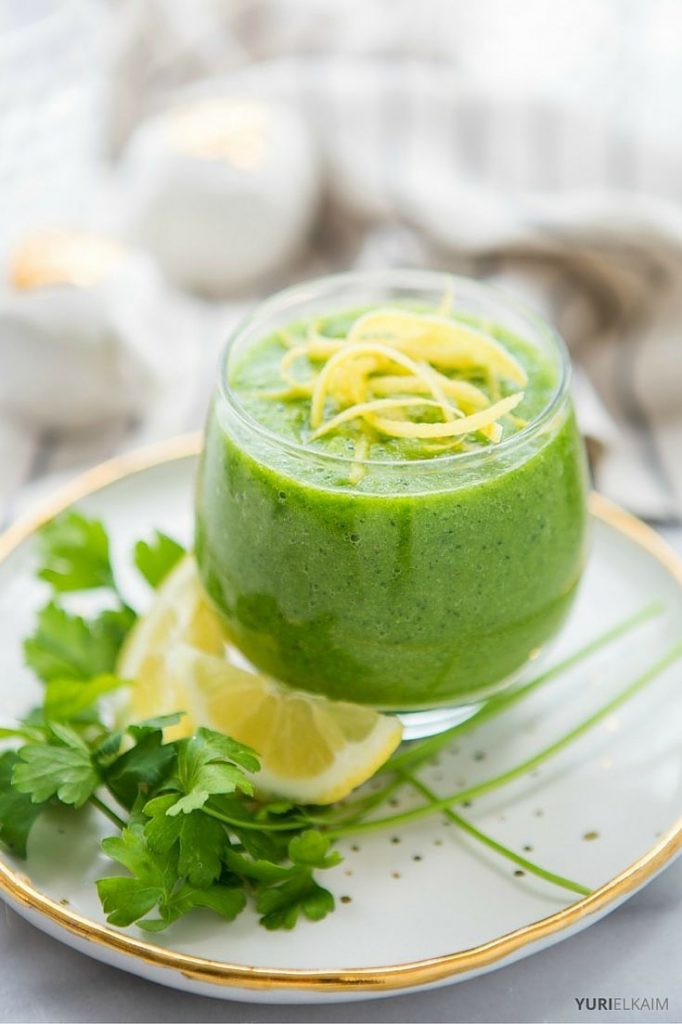 | | |
| --- | --- |
| | |
Puree all ingredients in a high-speed blender until it reaches your desired consistency. Enjoy immediately.
Natural Home Remedies Rock
Get my top 10 tried-and-true home remedies for skin, eye, and ear problems, colds and flu, and more. Download the FREE Home Remedy Handbook right now, by clicking the banner below.