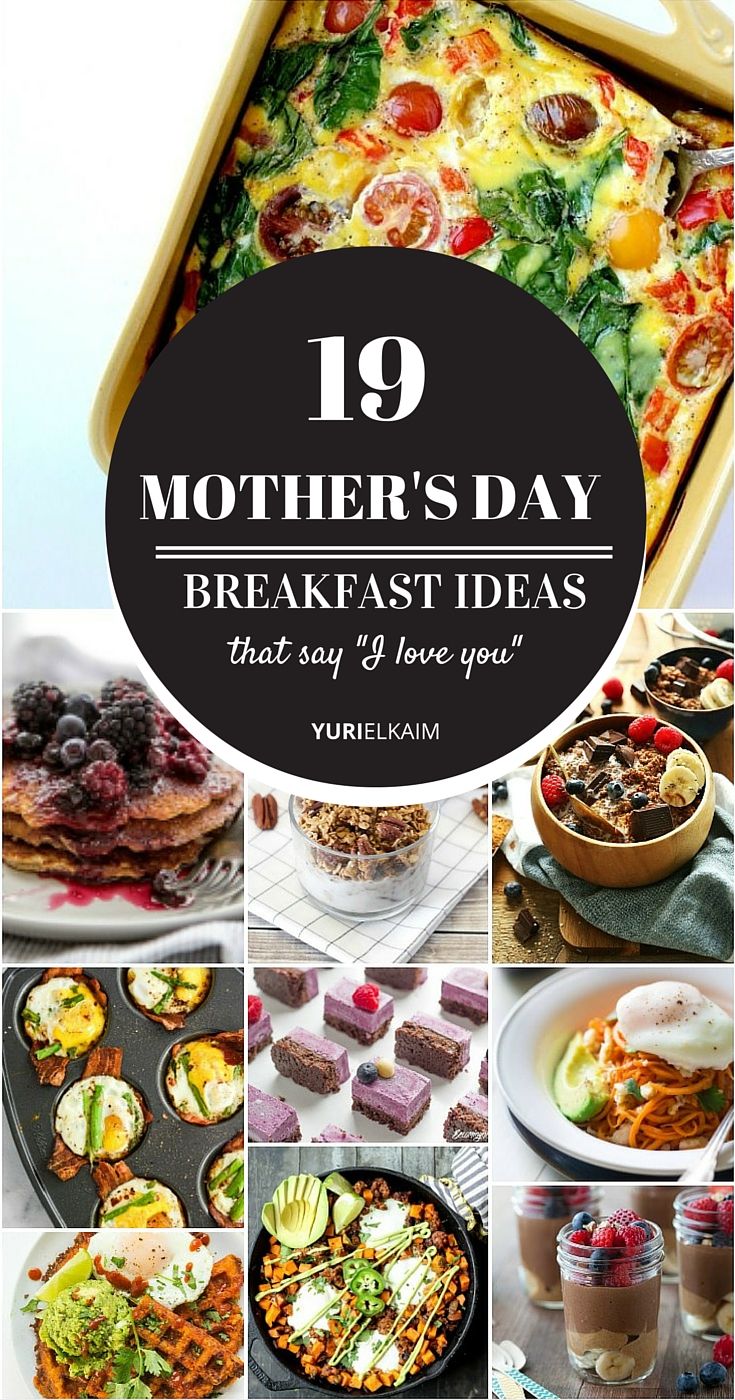 Want to show mom how special she is?
Whip up an impressive Mother's Day breakfast or brunch and she's sure to feel the love.
What's better than connecting over a fabulous spread of food? You might be tempted to fall back on old favorite recipes that are anything but healthy – cheesy casseroles, heavily sweetened treats, and refined-grain entrees.
It's time to rewrite the menu and replace all those classic recipes with fresh, healthy eating recipes that'll make mom feel vibrant and energized.
These Mother's Day breakfast ideas definitely fall into that category.
Why These Recipes for Mother's Day?
Gluten contains proteins that act as irritants in the digestive tract, leading to small tears in the intestinal wall.
These tiny holes allow allergens and toxins to pass into the blood stream, affecting overall well-being. Mom will thank you for serving her gluten-free food.
We've also chosen recipes with either no sugar or low amounts of natural sugar so mom won't have a spike in blood sugar levels.
Mood swings and weight gain are associated with consuming large amounts of sugar, so let's sweeten the natural way.
The recipes below are also dairy-free so mom can avoid digestive tract and allergy-related issues. Almond or coconut milk make wonderful substitutions.
Whether you're serving mom breakfast in bed, brunch, or letting the kids help out, we've got you covered.
Set the table and get ready to wow mom with these easy, healthy Mother's Day breakfast ideas that say, "I Love You!"
19 Mother's Day Breakfast Ideas
1. Dark Chocolate Quinoa Breakfast Bowl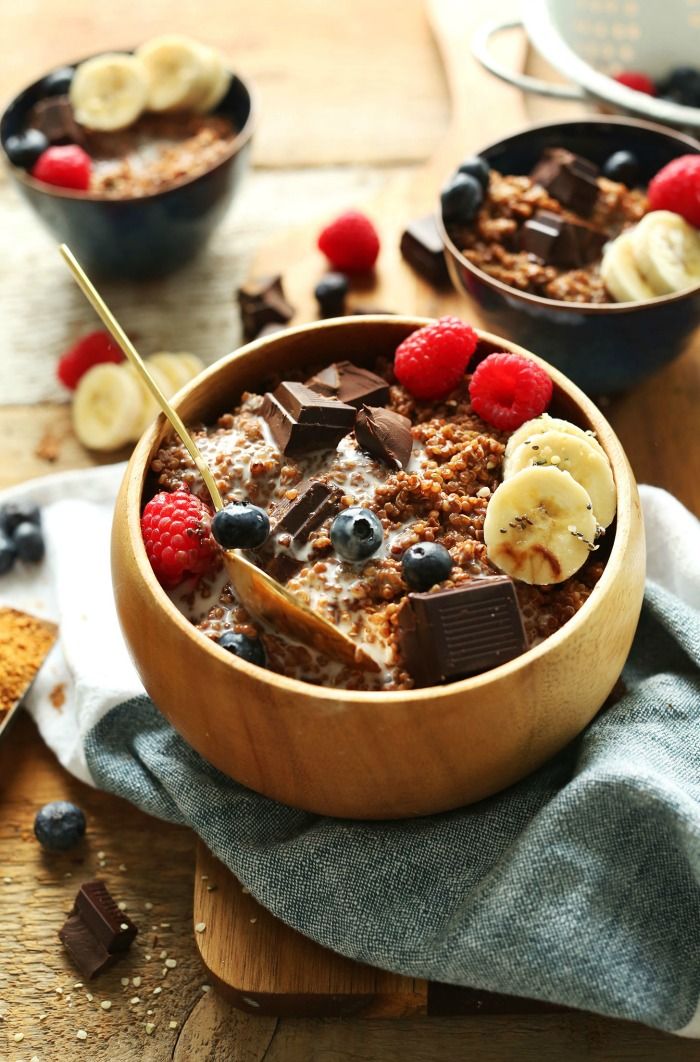 Did someone say chocolate?  This dark chocolate quinoa breakfast bowl is amazingly healthy, full of protein and antioxidants, yet tastes like a decadent treat. Mom will be delighted to get a breakfast that's this good.
Find the recipe here: Minimalist Baker
2. Paleo Zucchini Fritters
These paleo zucchini fritters are perfect for a breakfast or a picnic.
They're portable, non-messy and easy to make – use a muffin tin to form perfect grab-and-go cups.
Find the recipe here: Paleo Leap 
3. 3-Ingredient Protein Powder Pancakes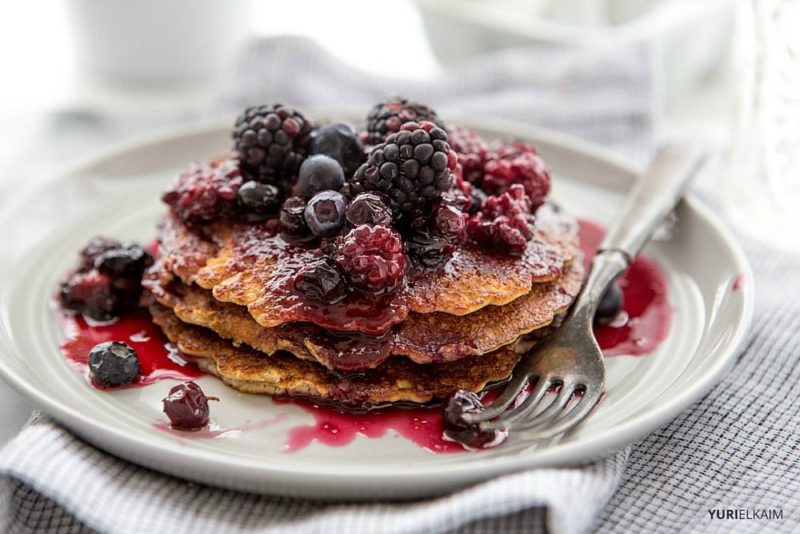 With just three ingredients, these pancakes include lots of protein and some healthy fat to stave off that crash and start your morning off right. Mom will love getting a stack of these for a special breakfast treat.
Find the recipe here: Yuri Elkaim
4. Hemp Protein Powder Smoothie Bowl
Set this beautiful hemp protein powder smoothie bowl in front of mom for a wow-worthy treat.
Feel free to mention that the berries are super high in antioxidants as she devours this good-for-you smoothie bowl!
Find the recipe here: A Million Miles
5. Dairy-Free Frittata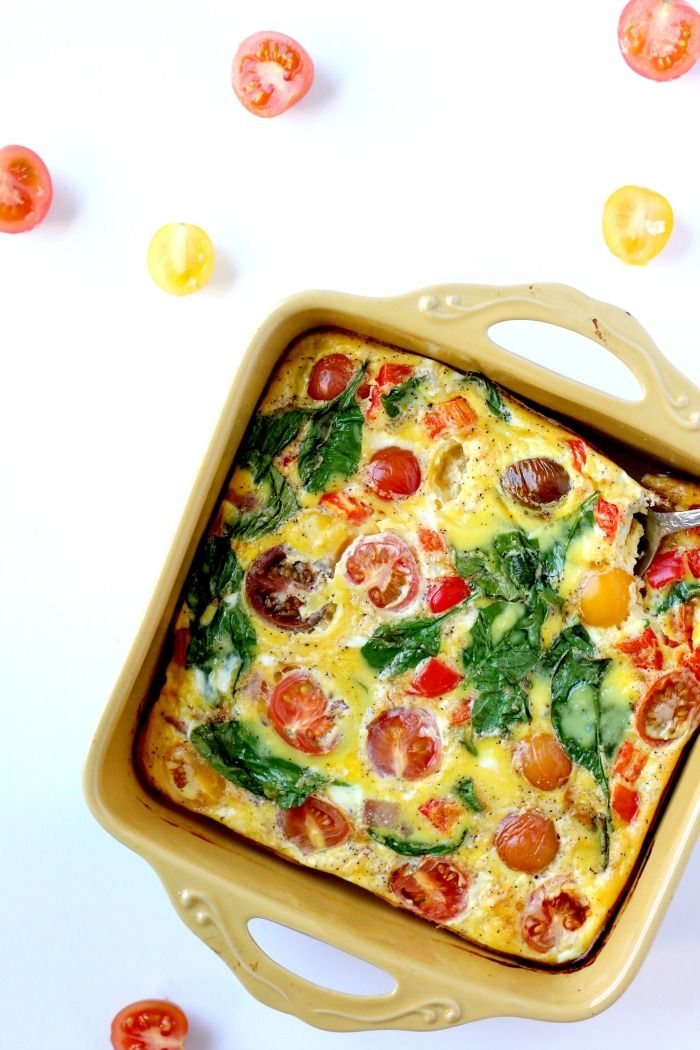 Coconut milk keeps this dairy-free frittata nice and fluffy.
Heirloom tomatoes, spinach, and bell pepper add a boost of nutrition and vibrant colors to this delicious brunch favorite.
Find there recipe here: Bravo For Paleo
6. Shakshouka
Take mom on a culinary trip around the world for breakfast. Shakshouka is a popular meal in Morocco, Libya, Algeria, Egypt and Tunisia.
It's basically eggs poached in a tomato sauce with chili peppers, onions and spices, to create a totally delicious, healthy, and new Mother's Day breakfast idea.
Find the recipe here: Becomingness
7. Chia Almond Pudding Parfait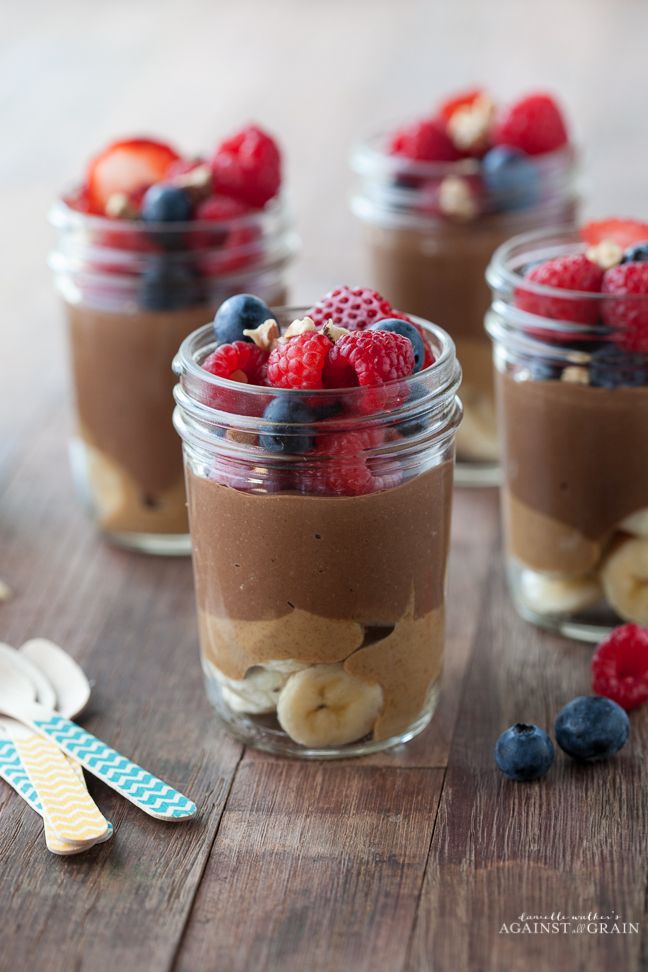 This rich and decadent paleo chia almond pudding parfait combines tart berries with a chocolate pudding, along with creamy almond butter and bananas at the bottom.
Don't let this beauty of this spectacular treat fool you – it's got major health benefits.
Find the recipe here: Against All Grain
8. Peanut Butter Muffins
Bake up warm and delicious muffins for a Mother's Day treat.
These tasty peanut butter banana muffins are gluten-free and have a scoop of protein powder to keep you going all morning long!
Find the recipe here: Your Modern Family
9. Blueberry Quinoa Breakfast Bars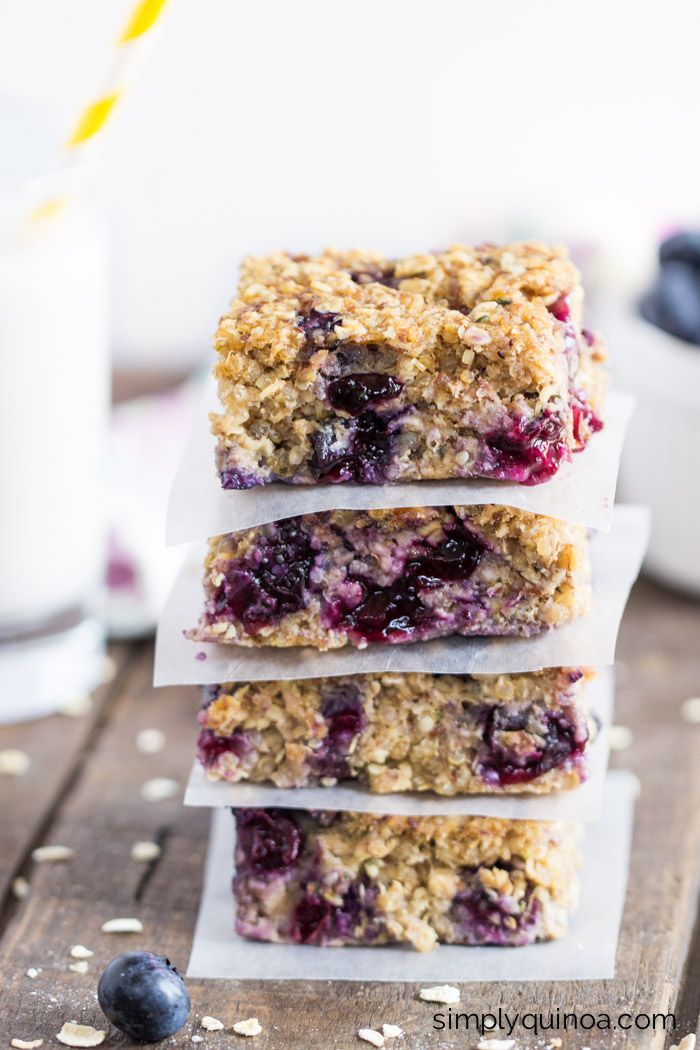 Fresh blueberries burst with flavor in these blueberry quinoa breakfast bars. Hemp seeds, quinoa, and nut butter add protein for lasting energy.
Mom will love this Mother's Day breakfast idea.
Find the recipe here: Simply Quinoa
10. Strawberry Coconut Milk Smoothie
For a protein-packed Mother's Day breakfast idea that's ready in five minutes, make this tasty strawberry coconut milk smoothie.
It's made with only five ingredients and is vegan friendly. It's fresh, frosty, and bursting with strawberry flavor.
Find the recipe here: Food Faith and Fitness
11. Sweet Potato Chorizo Hash with Eggs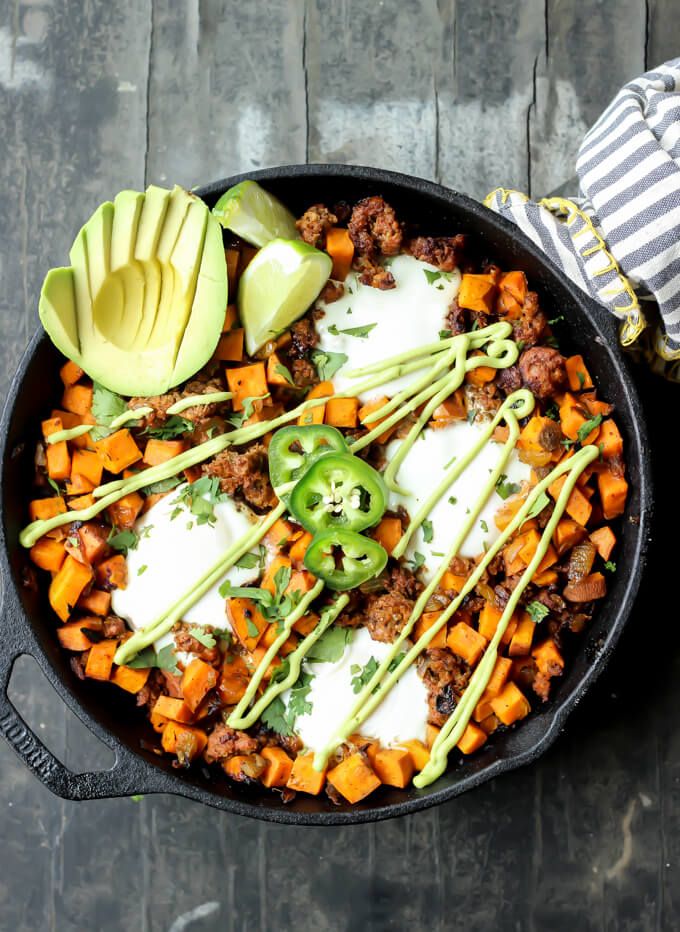 Make mom a nourishing and hearty meal that'll keep her going all day long.
This sweet potato chorizo hash with eggs offers up protein, antioxidants, and great taste for a perfect, no-fuss Mother's Day skillet recipe.
Find the recipe here: The Wicked Spatula
12. Sun-dried Tomato, Spinach and Quinoa Egg Muffins
Use leftover quinoa and bake ahead of time for a quick and easy breakfast that's full of protein. Sun-dried tomatoes give these muffins loads of flavor and antioxidants that mom will love.
Skip the feta for a dairy-free option.
Find there recipe here: I Food Real
13. 3-Ingredient Paleo Sweet Potato Waffles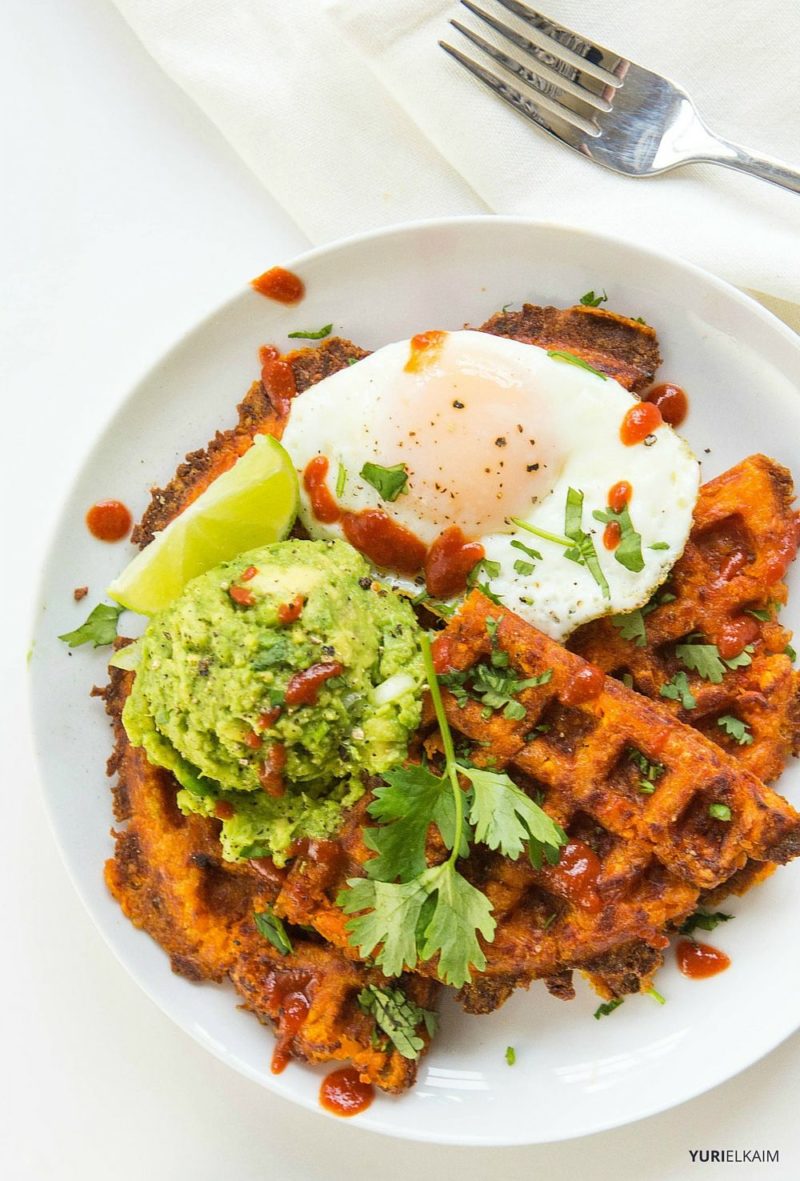 Made with just sweet potatoes, eggs and a little bit of coconut flour to hold it all together, this recipe is fantastically simple and so good.
Top with a fried egg and guacamole for a breakfast that will keep you full for hours.
Find the recipe here: Yuri Elkaim
14. Mushroom Spinach Omelette
This simple omelette is stuffed with fresh veggies for a healthy, energizing start the day. This dish is a great way to wake up your metabolism.
Find the recipe here: Forever Fit
15. Paleo Baked Egg Cups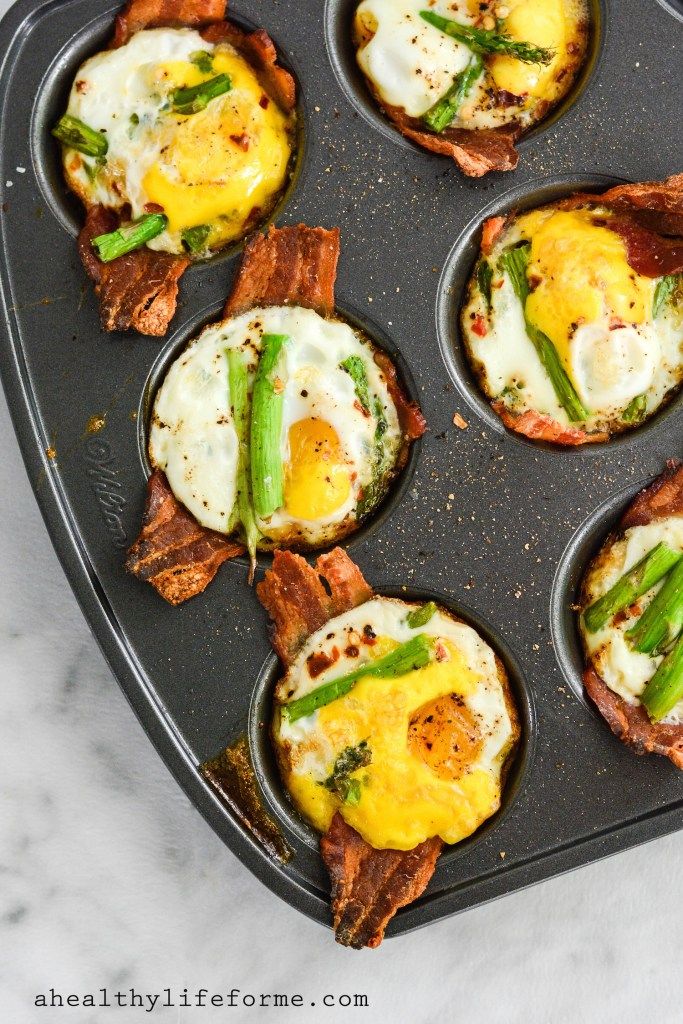 Jumpstart your metabolism with these protein-filled paleo baked egg cups. They're simple to make and can be made ahead of time and warmed up.
Substitute whatever veggies you have on hand and they'll still be chock full of flavor.
Find the recipe here: A Healthy Life for Me
16. No-Bake White Chocolate Raspberry Protein Cookies
For a decadent-sounding Mother's Day breakfast idea, serve mom some healthy cookies.
These no-bake white chocolate and raspberry cookies are refined-sugar-free, gluten-free, vegan and high in protein.
Find the recipe here: The Big Man's World
17. Gluten-Free Maple Pecan Granola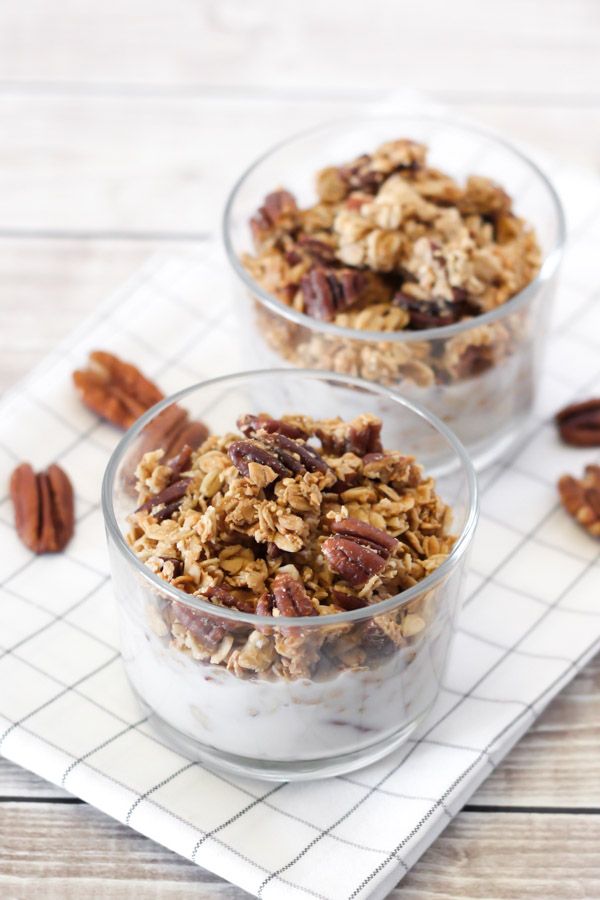 This maple pecan granola gets everything right – it's gluten free, crunchy, and not too sweet.
Sprinkle this tasty granola on a smoothie bowl, add to parfaits, or eat as-is.
Find there recipe here: Sarah Bakes Gluten Free
18. Sweet Potato Noodle Burrito Bowl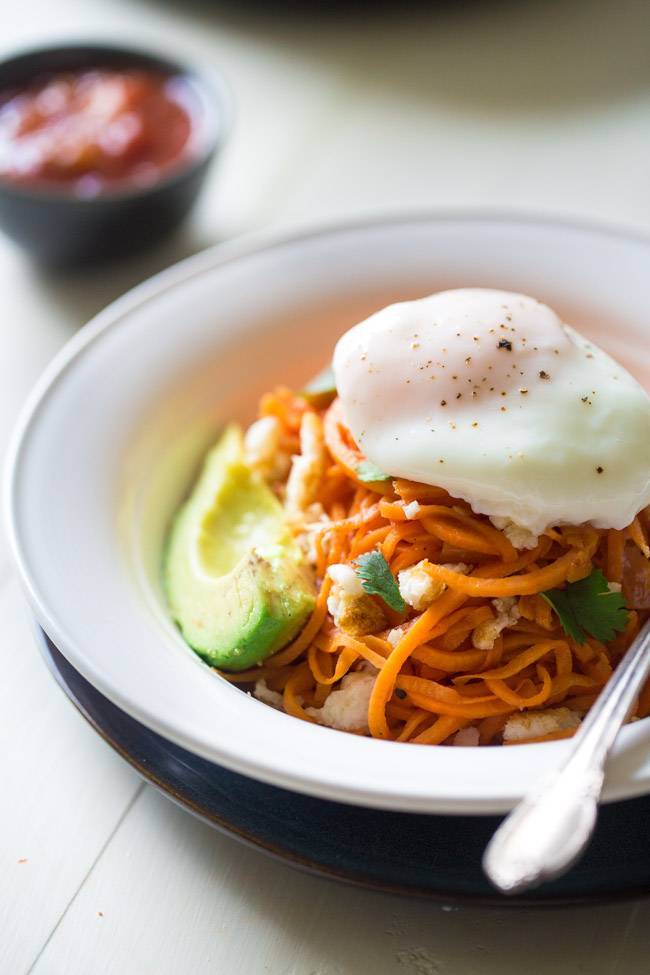 Make pretty, long tangles of gluten-free, healthy sweet potato noodles with your spiralizer, add a few more ingredients, and you have an amazingly delicious breakfast burrito bowl.
It doesn't take long to whip up this Mother's Day masterpiece.
Find this recipe here: Food Faith and Fitness
19. Triple Berry Raw Vegan Slice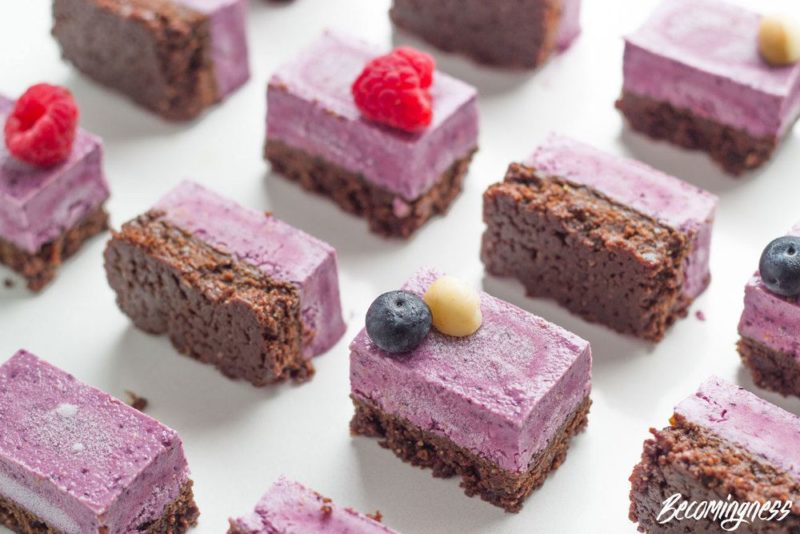 This Triple Berry and Chocolate Vegan Slice may look decadent, but it's gluten-and refined-sugar-free and also paleo-friendly.
Each layer is full of nuts for a good dose of protein, and the sweetness comes from dates and maple syrup. Whip these bars up in the food processor for a stunning and healthy breakfast treat.
Find the recipe here: Becomingness
Recipes That Say I Love You
Pamper mom the healthy way with a breakfast that's free of gluten, dairy, and refined sugar.
Mix and match any of the recipes above for a super Mother's Day breakfast that delivers good-for-you ingredients without skimping on taste.
Want More Show-the-Love Recipes?
Eating for health can be easy and tasty. Check out my free "All-Day Energy Diet" Community Cookbook, which features 67 quick and delicious recipes that help you look and feel years younger. You can get it – for FREE – by clicking the banner below!