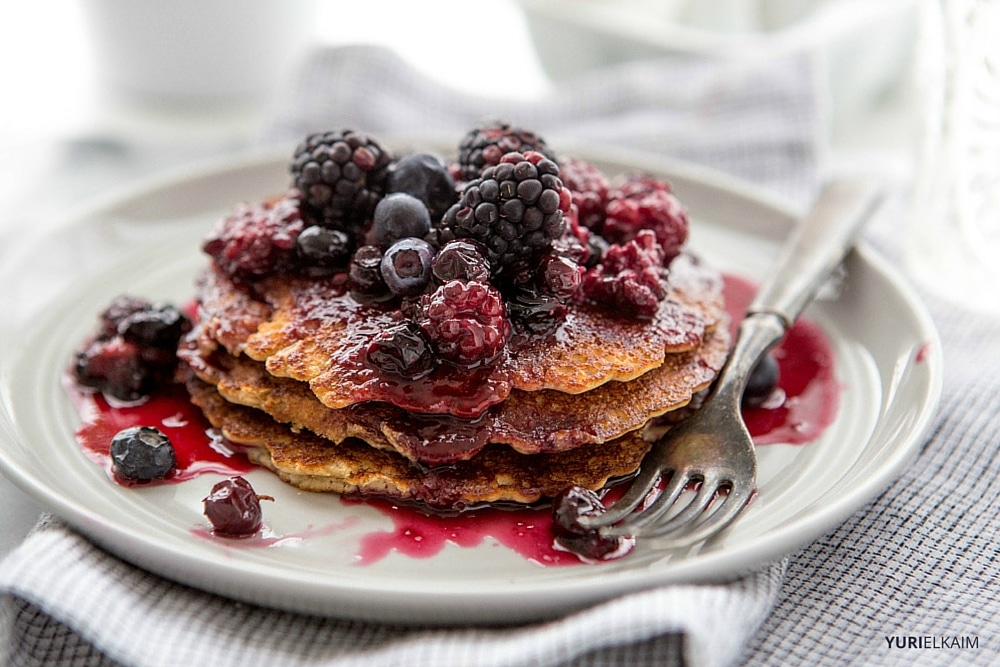 Ever eat a stack of pancakes for breakfast and start to feel hungry an hour later?
That's because regular pancakes are full of refined grains and sugar … and nothing else. They give you a quick burst of energy followed by a crash that can leave you feeling weak and shaky.
No worries: you don't have to give them up for good, especially if you try this low-carb, protein powder pancake recipe.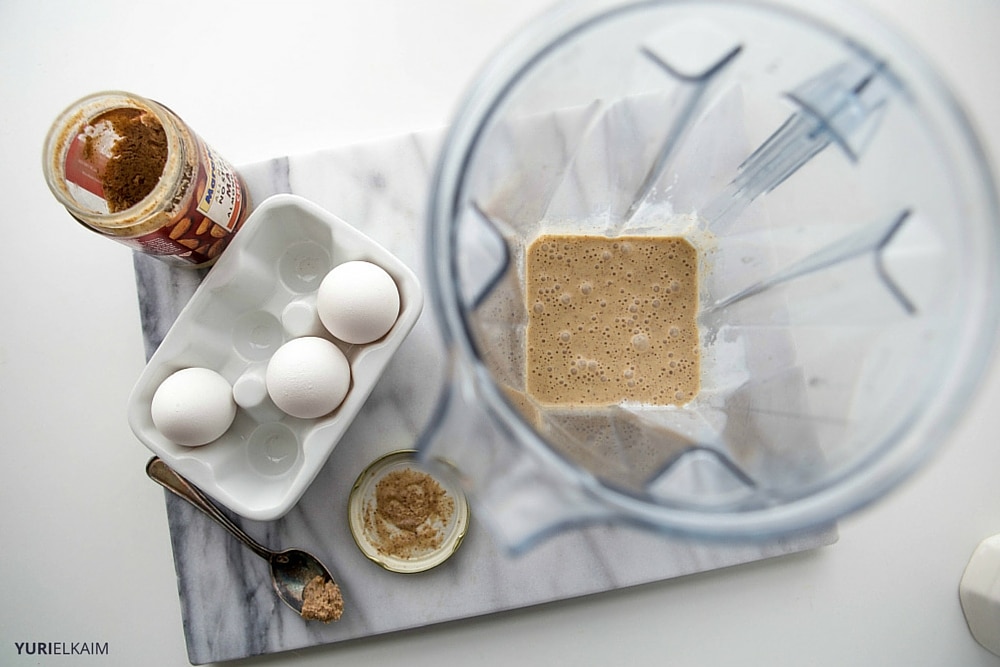 With just three ingredients, these pancakes include lots of protein and some healthy fat to stave off that crash and start your morning off right.
Eating a healthy breakfast wakes up your metabolism and gets your digestive system moving after a night of rest. It also helps regulate your blood sugar level, keeping you from overloading on food later on.
Want a few more healthy breakfast ideas?
The almond butter in these pancakes provides a good dose of monounsaturated fatty acids to help keep you feeling full. A small amount of healthy fat reduces insulin levels, helping to stabilize blood sugar levels.
And if you add berries — a bonus fourth ingredient — to these tasty little cakes? Even better. Berries provide fiber, another tool to add to your arsenal for helping you feel satisfied after eating.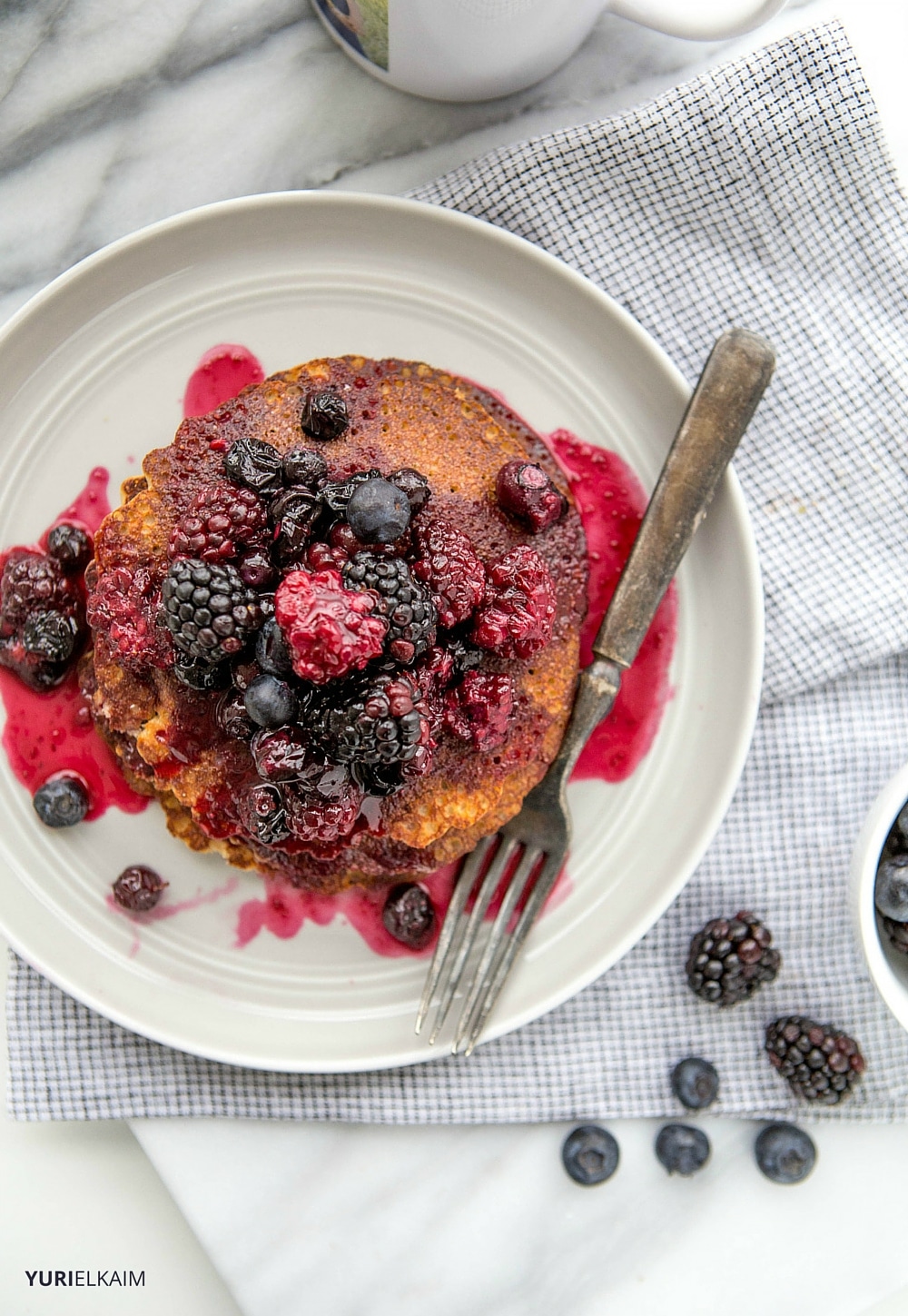 Here are some tips when choosing the ingredients for this recipe:
Look for a plant-based protein powder like my Pure Plant Protein. There are also a variety of choices in health food and supplement stores as well as online. Look for brands made with hemp, chia and pea protein.
Although I prefer to buy pre-stirred almond butter (where no oily layer is present), many brands will come with a thick layer of oil on top. This layer is meant to be stirred into the almond pulp. For best results with this recipe, you want the thick, almond part of the jar. If you can't incorporate the oil into the almonds, you can pour some of it out.
Raw almond butter is less processed and more nutrient-packed than its roasted counterpart. So where possible, go raw if you can.
So what could be better for breakfast than a stack of these protein powder pancakes with vibrant berries on top? (Well, maybe my sweet potato waffles for dinner!) They're seriously so good, you'll want these pancakes every morning.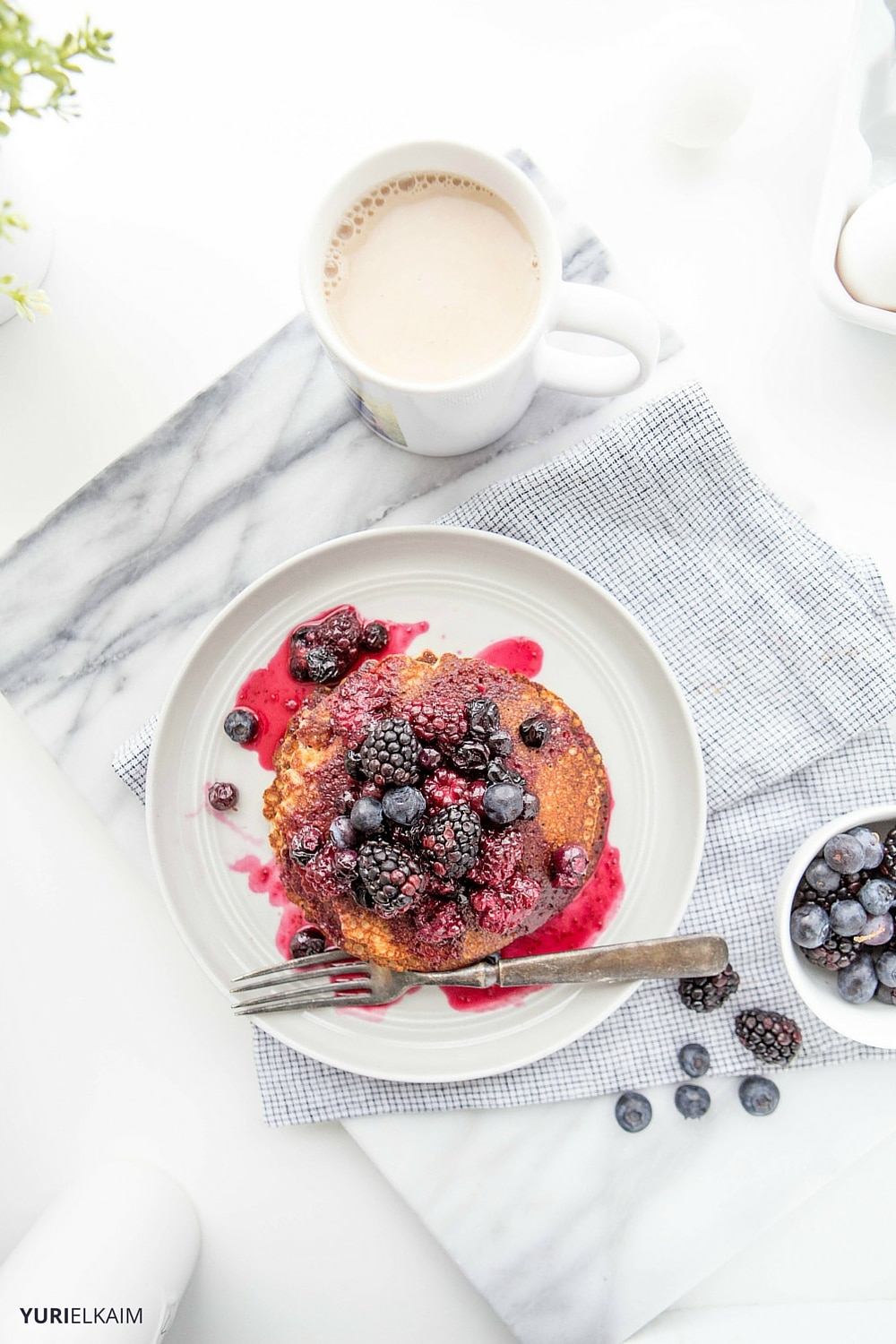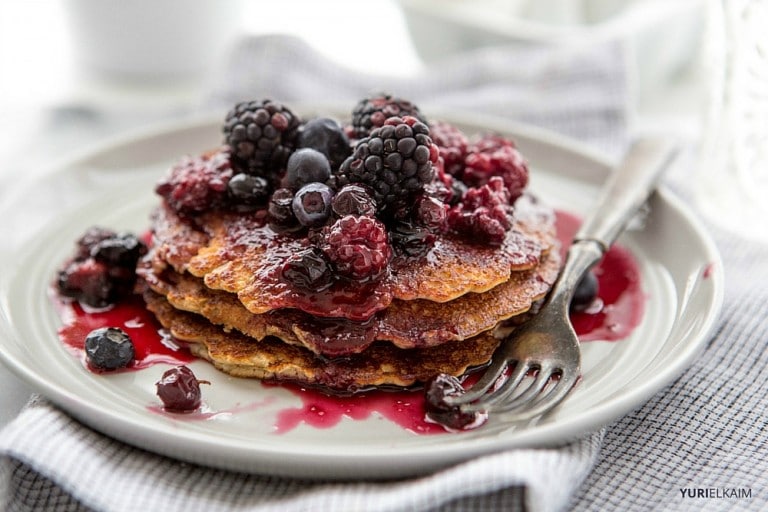 Place all ingredients in a blender. Blend until pureed.

Cook in a skillet which has been coated in coconut oil, and heated on the stovetop over medium heat.

Serve with fresh berries and hot maple syrup.