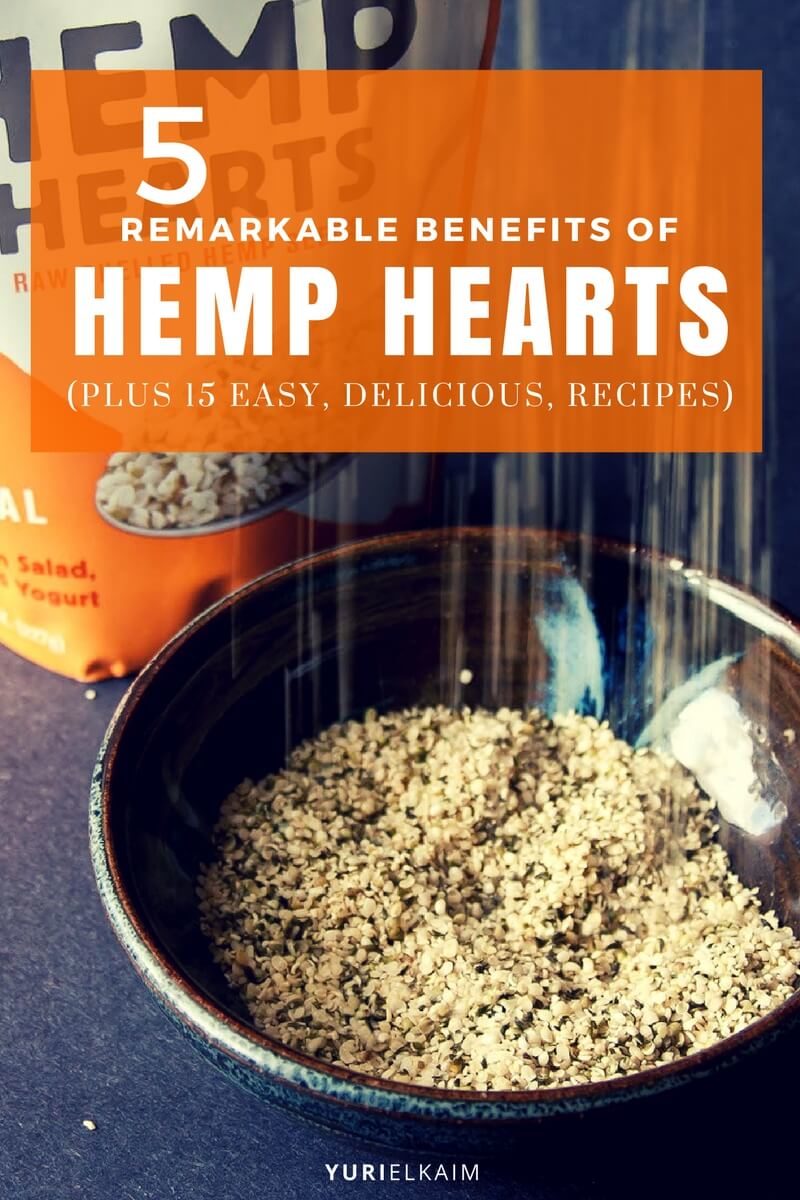 Tiny but packed with nutrients and health benefits, hemp hearts are without a doubt an excellent addition to your diet.
These little seeds come from the hemp plant and are considered one of the most nutritious varieties of seeds available.
Most people have heard of hemp seeds before but not necessarily hemp hearts. What's the difference between hemp seeds vs hemp hearts? Hemp hearts have had the hard outer shell removed.
Removing the shell increases the overall percentage of protein and essential fatty acids, making hemp hearts an even more concentrated source of nutrients. Also, removing the shell makes them easier to digest.
5 Awesome Benefits of Hemp Hearts
1. They're rich in heart-healthy fats.
Up to 80 percent of these tiny seeds are made of polyunsaturated fat, which help lower inflammation and promote cardiovascular health. Plus, they boast an impressive 3:1 ratio of omega-6 to omega-3 fatty acids, which is considered ideal for health.
2. They are antioxidant-rich.
Full of vitamins A, C, and E, hemp hearts are bursting with antioxidants that can neutralize dangerous free radicals and prevent chronic disease.
3. They're a complete protein.
Hemp hearts are one of the few plant-based complete sources of protein. This means that they contain all nine essential amino acids necessary for our body to support healthy growth and development.
4. They're high in fiber.
Hemp hearts contain both soluble and insoluble fiber, which is important for promoting digestive health, keeping blood sugar levels stable, and weight maintenance.
5. They're full of essential minerals.
Potassium, zinc, magnesium, and iron, in particular, are all plentiful in hemp hearts. These are all crucial to different aspects of health, affecting everything from our immune system to our blood pressure.
Ready to race to the grocery store and load up on hemp hearts? Below are some recipes to get you started.
15 Easy (and Delicious) Hemp Hearts Recipes
1. Apple Pecan Hemp Heart Granola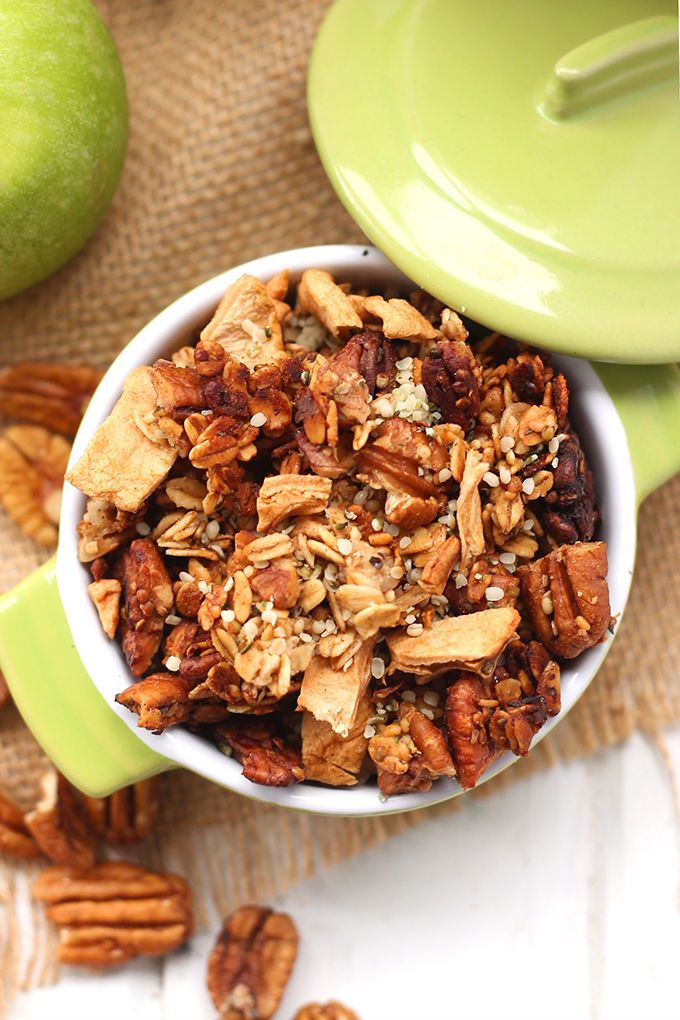 This granola is a delicious way to enjoy a crunchy and satisfying snack.
With dried apple rings, coconut oil, cinnamon, and rolled oats, there's no doubt that this recipe is brimming with flavor. Plus, sweetened with some applesauce and maple syrup, it's good and good for you, too.
Find the recipe here: The Healthy Maven
2. Raw Hemp Heart Brownie Bites
Who knew hemp hearts could be this decadent and delicious?
In addition to hemp hearts, these raw brownie bites mix some favorite flavors, with almonds, walnuts, cacao powder, and medjool dates. Just a few bites and you'll be reaching for seconds.
Find the recipe here: Oh Lady Cakes
3. Raw Grain-Free Hemp Tabbouleh Salad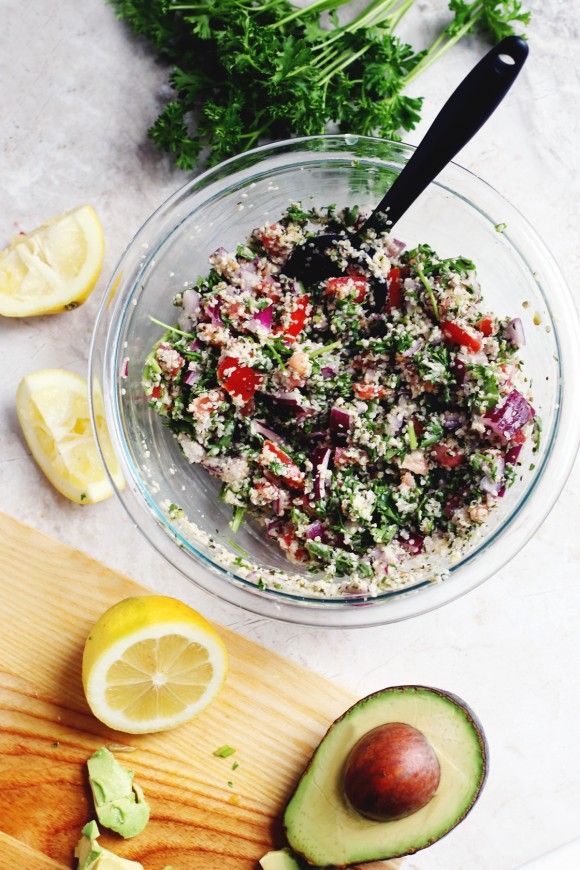 Full of fresh ingredients, this salad is loaded with equal parts nutrition and flavor.
This dish brings all of the hemp heart benefits, plus plenty of healthy fats, fiber, and vitamins. Did I mention it's super easy? Just combine the ingredients, mix, and serve. No need to spend hours in the kitchen.
Find the recipe here: Free People
4. Mediterranean Quinoa Bowls with Hemp Heart Hummus
This dish is so flavorful and delicious that it will have your tastebuds convinced you're off on a Mediterranean getaway.
Hemp heart hummus is perfectly paired with quinoa, Kalamata olives, tomato, and cucumber for a blast of flavor. Topped off with fresh parsley, this delicious dish is sure to be a guaranteed hit.
Find the recipe here: Le Petit Eats
5. Homemade Granola Cereal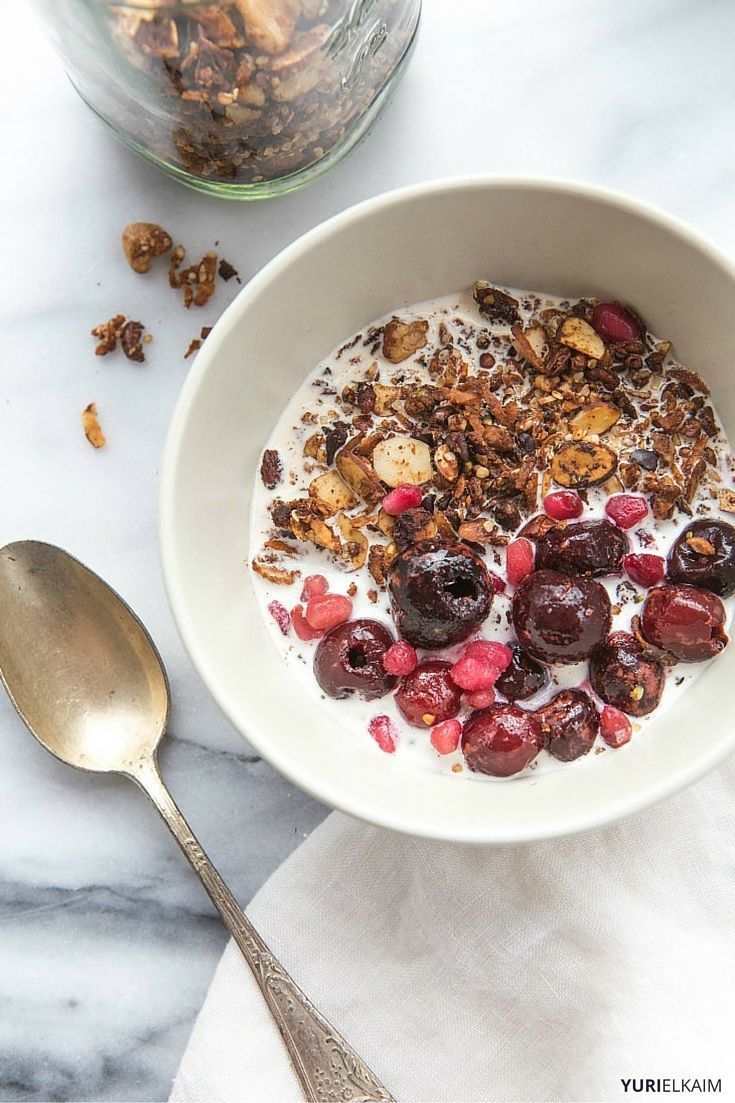 This homemade granola has it all: healthy fats, plant protein, fiber, and flavor.
With superfood ingredients like hemp seeds, sliced almonds, pecans, walnuts, and coconut oil, the impressive nutrient profile of this cereal makes it a healthy choice as a breakfast or snack – a great way to indulge while enjoying the nutrition benefits of hemp hearts.
Find the recipe here: Yuri Elkaim
6. Dairy-Free Strawberry Vanilla Protein Pudding
This vanilla pudding looks and tastes like a rich and flavorful indulgence, but it's actually a pretty healthy treat that you can feel good about eating.
This recipe features two superstar ingredients, chia seeds and hemp hearts, which team up to bring plenty of fiber and heart-healthy fats to the table. Add some strawberries, antioxidant-rich maple syrup, and coconut milk, and you have a guilt-free, delicious dessert.
Find the recipe here: Sarah Bakes Gluten Free
7. Harvest Soup and Raw Hemp Heart Bread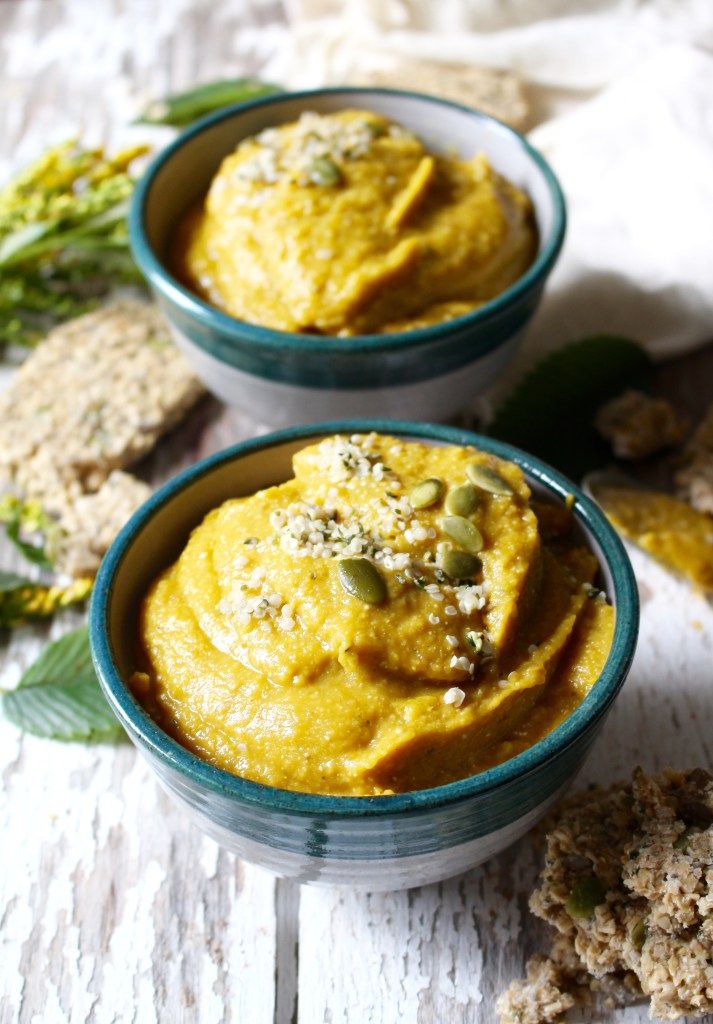 Thick, creamy, and hearty are just a few ways you could describe this warm autumn soup, but this is one dish that you really have to taste for yourself.
The flavors of roasted vegetables come together to create this incredibly smooth and delicious soup. Served with a side of raw hemp heart bread, it's a perfect meal for a cozy night in.
Find the recipe here: Laura Peill
8. Chopped Detox Salad
Need a refreshing and healthy lunch or light dinner? Check out this protein-packed bowl of goodness.
With tons of veggies plus sunflower seeds and hemp hearts, this recipe definitely doesn't skimp when it comes to taste or nutrients. A citrus-y avocado dressing upgrades this salad, bringing it to a whole new level of deliciousness.
Find the recipe here: The Glowing Fridge
9. Simple Hemp Seed Porridge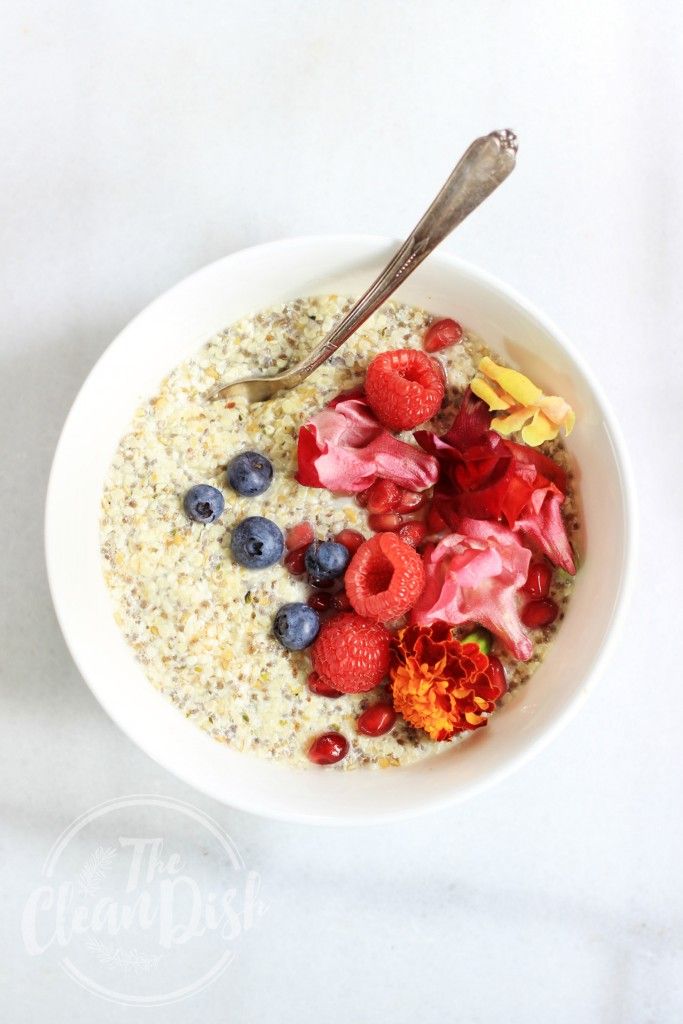 Comforting and warm, this porridge is vegan, grain-free, and gluten-free, but still hearty and full of flavor.
Hemp hearts, chia seeds, and flaxseed meal add plenty of protein, fiber, and texture while vanilla extract, cinnamon, and maple syrup bring a touch of sweetness.
Find the recipe here: The Clean Dish
10. Autumn Vegetable Bowl with Hemp Heart Dressing
Super nourishing and filling, this veggie bowl really does taste as good as it looks.
Harnessing the anti-inflammatory powers of turmeric, beets, and ginger, this dish is a great way to add more health-promoting ingredients to your weekly rotation. A spiralizer and food processor are all it takes to put together this nutritious meal in a pinch.
Find the recipe here: Phruitful Dish
11. Healthy Homemade Protein Bars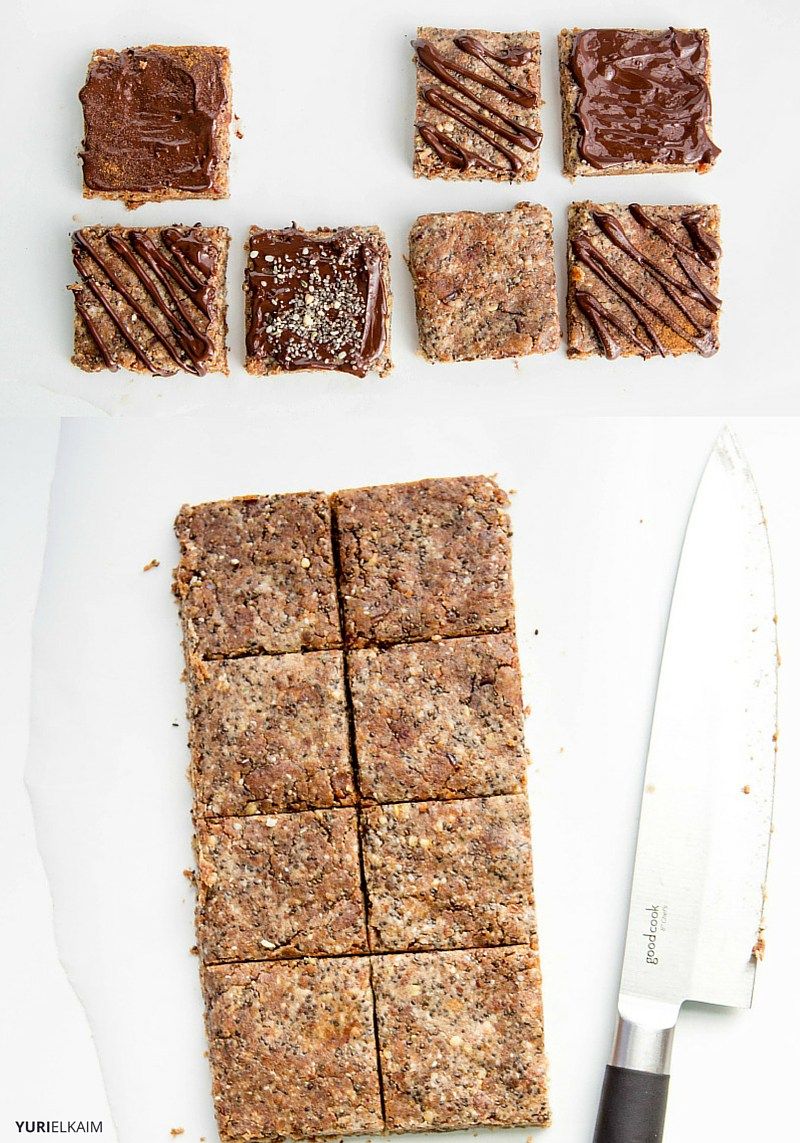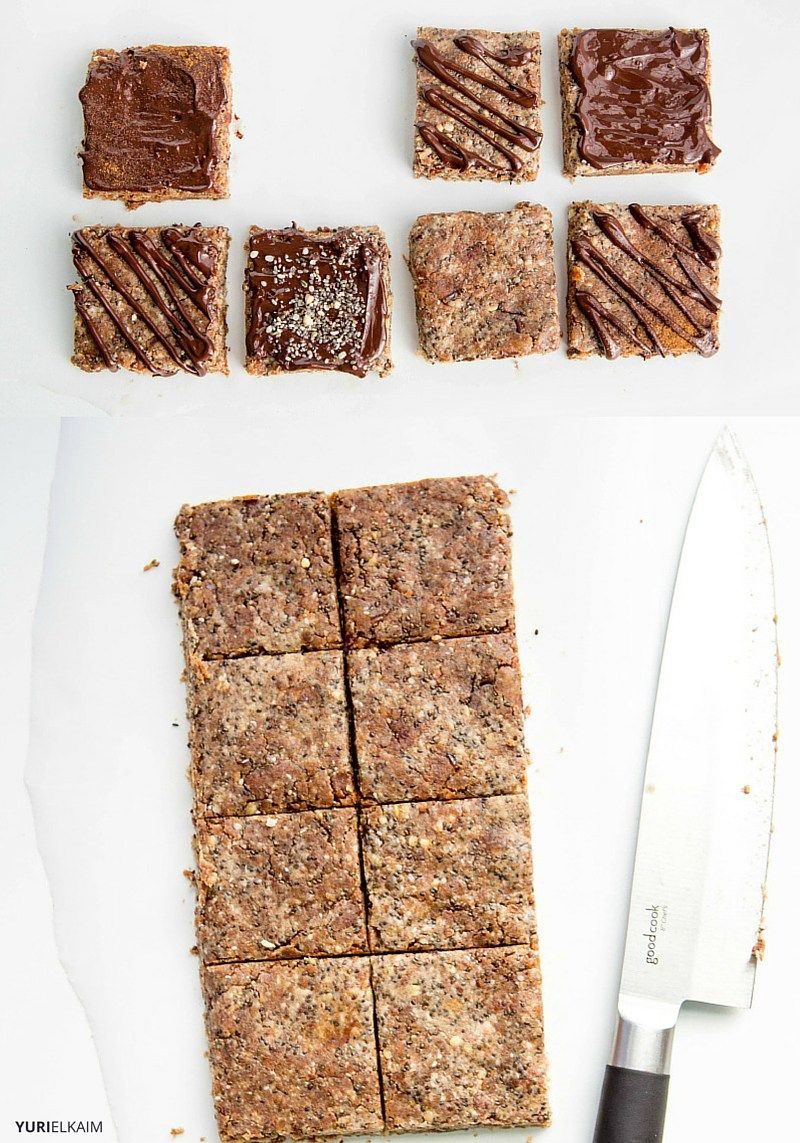 Looking for the healthy way to kill off cravings and stay full throughout the day? Look no further!
These homemade protein bars are awesome because they're full of health-promoting ingredients (with all the health benefits of hemp hearts) and full of protein to keep you going all day long. Plus, making them yourself ensures you're not getting any of the junk you might find in premade and processed protein bars from the store.
Find the recipe here: Yuri Elkaim
12. Hemp & Almond Pancakes
Sweet, satisfying, and oh-so-fluffy, these delicious pancakes deliver when it comes to flavor and comfort.
Best of all, this recipe doesn't require any fancy ingredients. If you have some almond milk, eggs, baking powder, almond butter, and (of course) hemp hearts, you're all set to enjoying these yummy pancakes with your choice of tasty toppings.
Find the recipe here: Runnin Srilankan
13. Lemon Hemp Hummus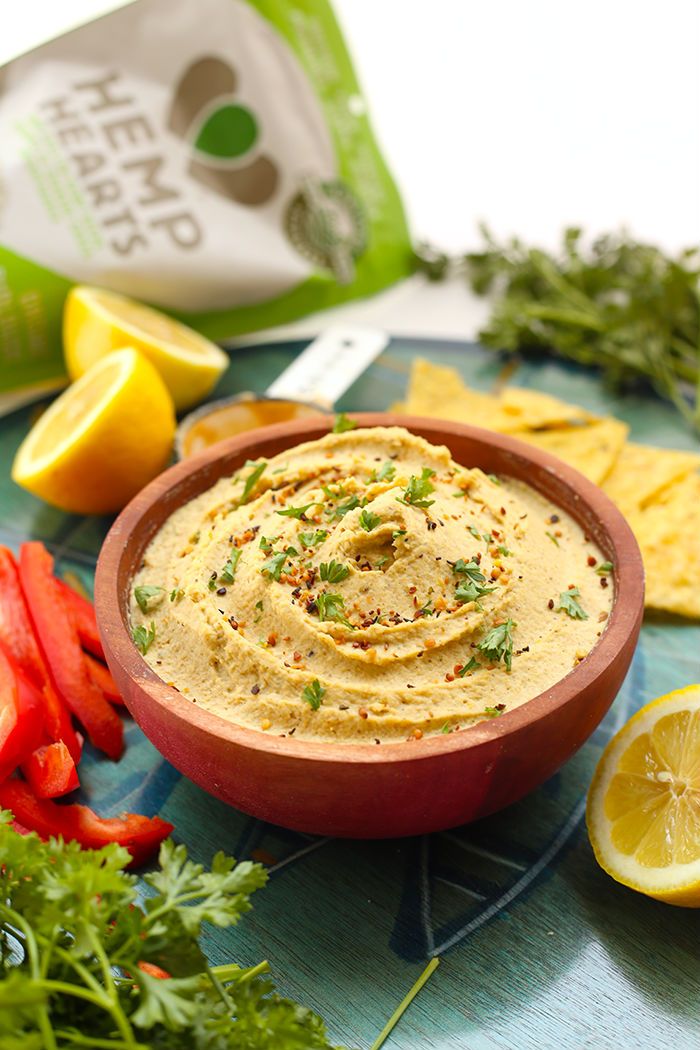 You know how the old saying goes: "When life gives you lemons, make lemon hemp hummus."
Okay, that might not be completely accurate, but if you have a few lemons on hand, plus some tahini, hemp hearts, garlic, and chickpeas, you'll want to whip up a batch of this crowd-pleasing lemon hemp hummus.
Find the recipe here: The Healthy Maven
14. Cucumber Noodle Chickpea and Green Bean Salad with Hemp Hearts
This gluten-free noodle salad is light, refreshing, and full of health benefits.
Cucumber, tomatoes, olives, chickpeas, and green beans make up the base of this salad and a scoop of hemp seeds top it off perfectly. Packing in a whopping 9 grams of protein and 9 grams of fiber per serving, this is a nutritious meal that you can feel good about serving to your family.
Find the recipe here: Inspiralized
15. Sweet Potato Vegan Bowl with Chickpea-less Hummus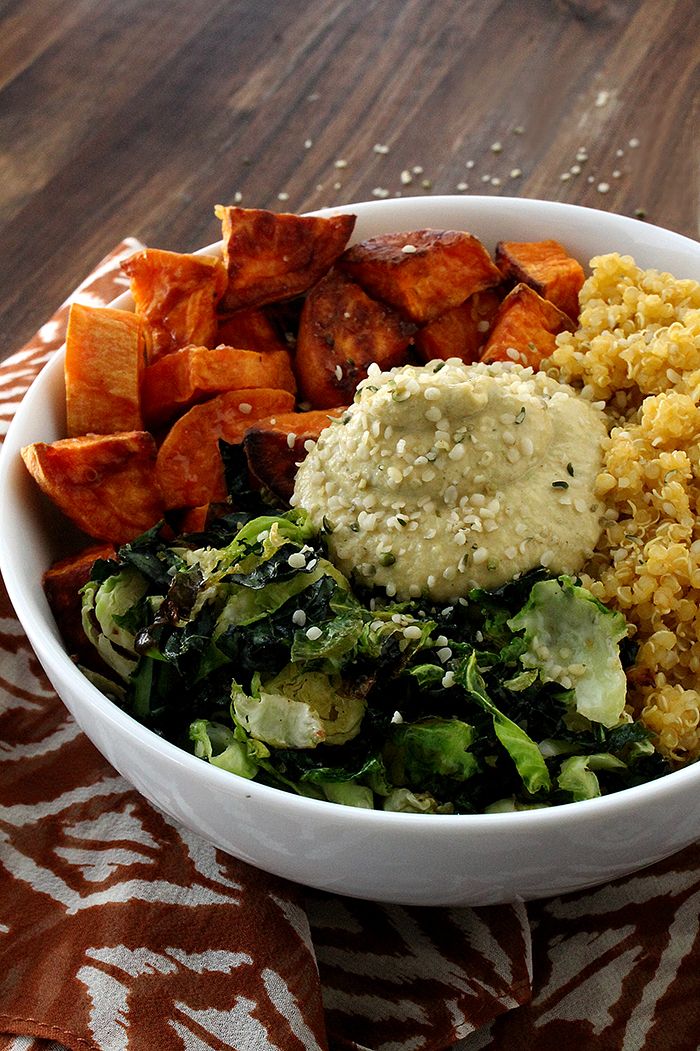 Packed with a wide assortment of flavors, this vegan bowl is a great healthy weeknight dinner.
What sets this recipe apart is the delicious hummus, totally chickpea-free. Plus, sprinkled with crunchy shelled hemp hearts, it's loaded with tasty health benefits.
Find the recipe here: The Lean Clean Eating Machine
Healthy Hemp Hearts For All
Ready to take advantage of the benefits of hemp hearts for yourself?
A scoop or two a day is all it takes to get a hearty boost of protein, fiber, healthy fats, and antioxidants, plus get you on your way to better health.
Healthy Meals Made Delicious (and Easy)
Who couldn't use more healthy recipes for quick dinners?
We've compiled a great gluten- and dairy-free cookbook that is filled with 67 mouthwatering meals that also are low in sugar, and take only about 15 minutes to prepare.
The best part (besides the taste)? It's yours for FREE!
Get your copy of the All Day Energy Diet Community Cookbook by clicking the banner below.