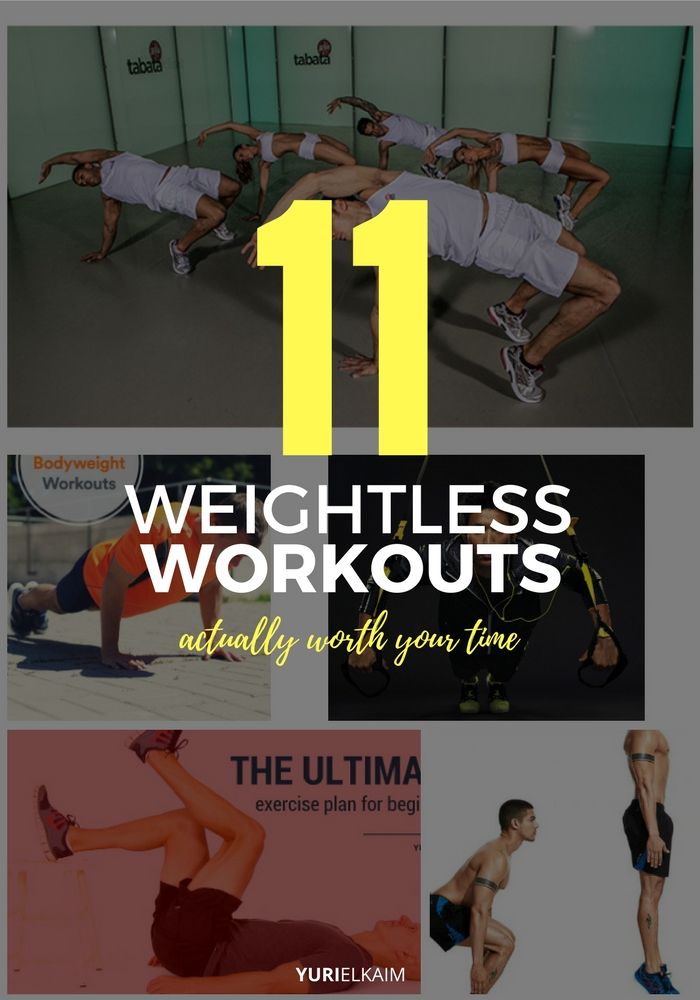 In the fitness world, the term "weightless" is often associated with "effortless."
After all, if you're not adding resistance, you can forget about maximum results, right?
Well, not so fast.
Even though I usually stress the importance of resistance training to my clients, a weightless workout doesn't necessarily have to equal "not challenging."
In fact, workouts using just your bodyweight for resistance can be downright intense, turning your muscles into a fiery furnace and skyrocketing your heart rate.
The question is, how do we know which weight-free workouts produce these results?
Is a Weightless Workout Good?
The key to figuring out if a weightless workout is worth your time lies in one word: intensity.
If you're familiar at all with high-intensity interval training (HIIT), Tabata, or any type of exercise requiring bursts of all-out effort, you'll probably be able to tell just from glancing at a workout and its structure if it's going to be a challenging one.
If it's on the shorter side (think 15 to 40 minutes) and includes intervals of exercises that quickly get your heart rate up and muscles firing (hello burpees), it's probably a winner.
The reason we need to look for this intensity in weightless workouts is precisely because they're weightless.
Adding weights typically adds a lot of intensity to workouts and can get your heart rate up even during regular resistance training. When you take away the intensity that weights provide, you have to make up for it somewhere else to get results.
The following 11 weightless workouts that do just that.
Check them out, and enjoy not wasting your time!
11 Weightless Workouts that are Worth Your Time
Don't forget to get loose and warm with a short dynamic warm-up before jumping into these.
1. 30-Minute, No Gym Bodyweight Workout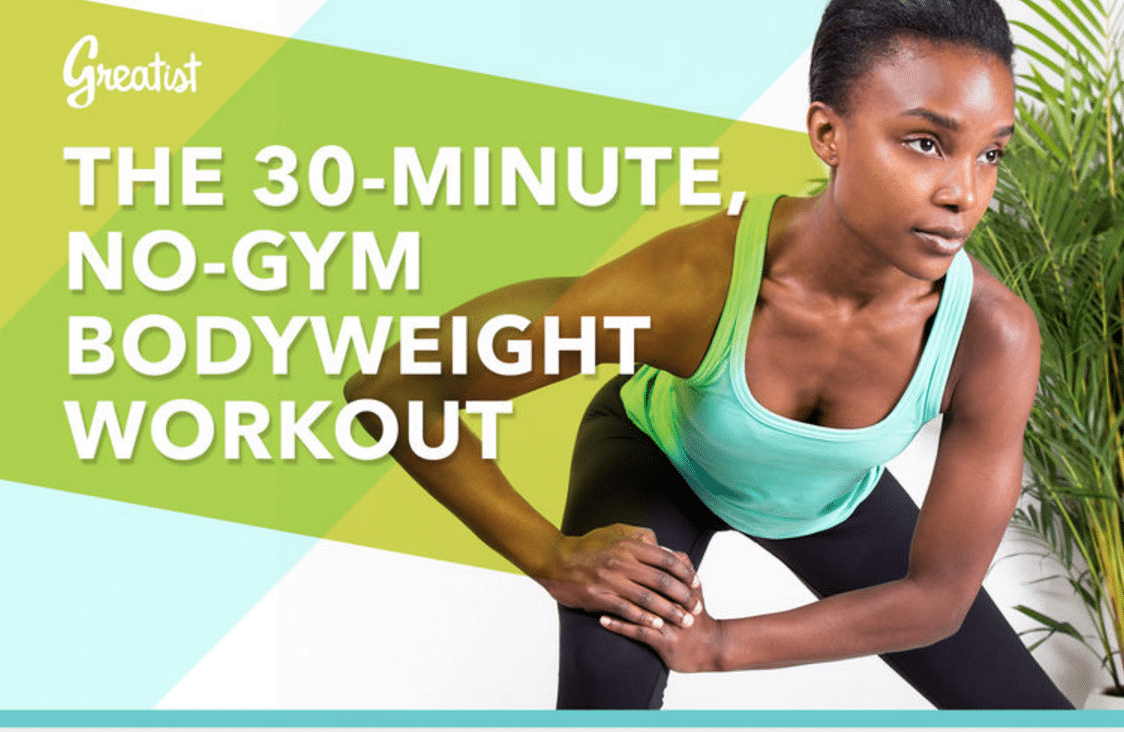 This bodyweight workout leaves no muscle untouched, making it an ideal workout for at home or during traveling.
Not to mention, some of the explosive moves such as tuck jumps and jump planks will have your heart rate seriously elevated. After 3 to 5 rounds, you'll be feeling the burn well into the next day.
Find the workout here: Greatist
2. Wheels of Steel Bodyweight Legs Workout
Al Kavadlo insists you don't need a squat rack or fancy weights to "build a pair of high-performance wheels."
This workout is 100 percent leg-centric, and works as a standalone leg workout or even as an intense finisher for your lower body workouts. Also, with unique moves like the Drinking Bird, your body and your mind will be challenged in less than 20 minutes.
Find the workout here: Bodybuilding.com
3. My Bodyweight Workout for Beginners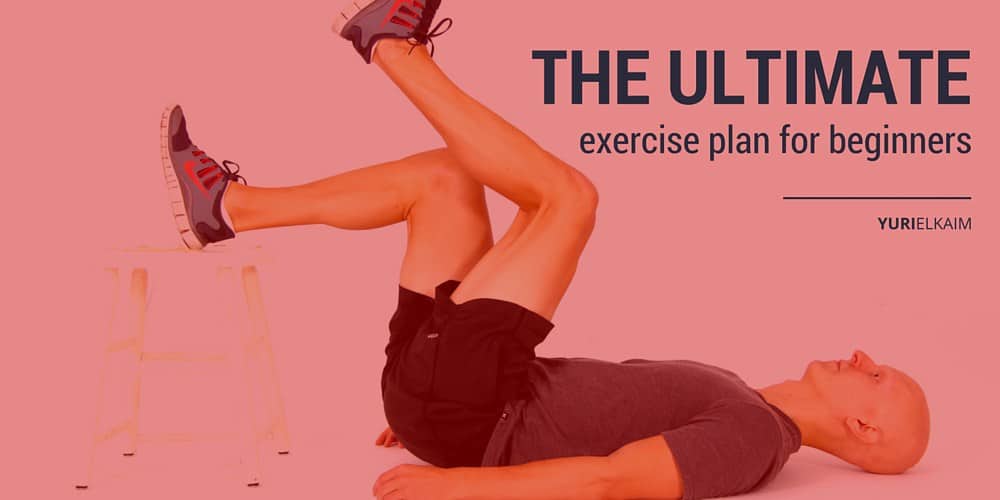 My bodyweight workout for beginners requires nothing but you and the floor. It's set up in a circuit fashion and allows you to really crank up the intensity by shortening the amount of rest between exercises.
Each exercise lasts for 30 seconds, pushing you to really give it all you've got during these bursts. And it gets even better: repeat all of the exercises 2 to 3 times through, and you've just completed a 20-minute full-body workout.
Find the workout here: Yuri Elkaim
4. Bodyweight Only HIIT Workout
Cardio and muscular endurance have teamed up here to create the ultimate fat-burning, full-body bodyweight workout in 35 minutes flat.
Plyometric moves like star jumps combine with full-body intense exercises like side planks toe-touches for heart-pounding, fat burning circuits. A nice little bonus is the estimated calorie burn you get to watch on the side of the screen as you do these exercises.
Find the workout here: Fitness Blender
5. Dr. Tabata-Approved Tabata Workout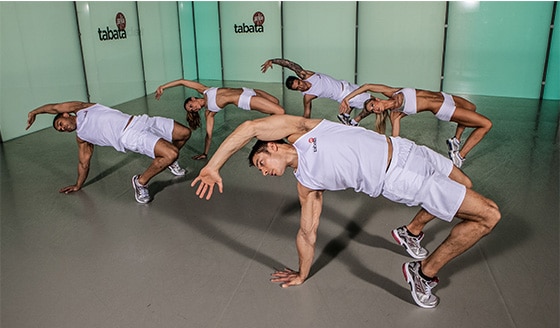 Get ready for an assortment of challenging functional bodyweight movements (wood chops and crab lunges, anyone?) performed in the standard Tabata protocol of 20 seconds all-out effort followed by only 10 seconds of rest.
While two of these exercises use light hand weights, they can easily be left out and still be effective. The quick pace of this workout alone will send fat packing from your body and thoroughly challenge your muscular endurance.
Find the workout here: Bodybuilding.com
6. The Best Bodyweight Shoulders Workout
At just 10 minutes, this is another upper body workout (focused on your shoulders) that is quick and efficient.
Completing each of the five exercises for a whole minute will completely exhaust your upper body, so prepare for next-day soreness.
You'll also need access to a bar for pull-ups and inverted rows.
Find the workout here: Men's Health
7. Full Body TRX Workout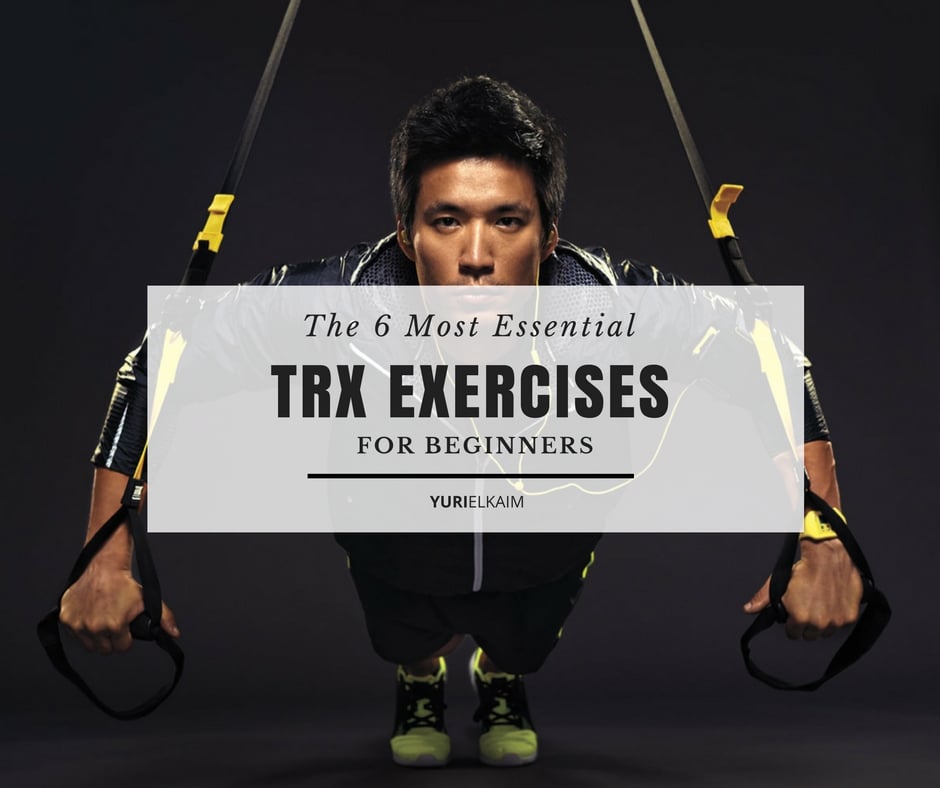 If you want to take your bodyweight workout to the next level, using a TRX is one of the best ways to do it.
TRX suspension straps are lightweight straps that do exactly as their name describes: suspend your body above the ground during a wide variety of exercises.
This suspension effect requires you to constantly brace and engage your core. The result is increased stability, balance and – due to the extra effort of staying balanced – fat burn!
This particular workout combines five of the best TRX exercises that challenge your body from top to bottom. Repeating it for 3 to 5 rounds with minimal rest between sets (5 to 10 seconds max) will have your heart rate up and your muscles on fire.
Find the workout here: Yuri Elkaim
8. Bodyweight 300 Workout
This bodyweight workout, inspired by the physiques of the actors in the movie "300," is not for the faint of heart.
Combining high reps with plyometric moves like clapping pushups, the workout will blast body fat quick while pushing your muscles to exhaustion. Make it more intense by lowering the amount of rest between exercises and circuits, or make it easier by forgoing the plyometric versions of some of the exercises.
Find the workout here: Funk Roberts
9. Best Bodyweight Workout of All Time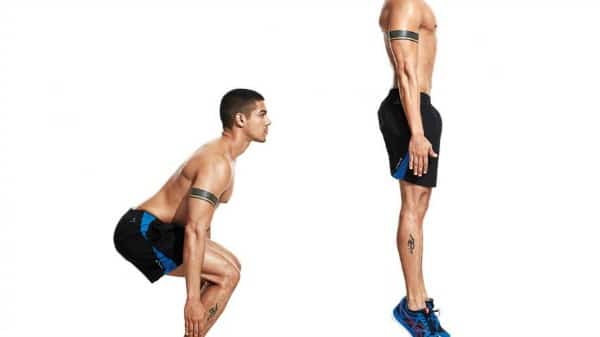 This workout contains four bodyweight workout options split up under Option A, Option B, Option C, and Option D.
While each offers you a way to get an intense HIIT workout wherever and whenever, I specifically love Option B, which is best done outdoors at a park with some sort of bar contraption, like monkey bars.
Plan B includes bear crawls, crab walks, and even sprints to keep you entertained while feeling the burn.
Find the workout here: Men's Health
10. Upper Body Blasting HIIT Workout
This upper body HIIT workout includes unique, challenging movements like Hindu pushups that sculpt your chest, shoulders, triceps, biceps, and even your core. The fast pace will also get your heart rate elevated, so you can get in a burst of cardio as well.
Do more rounds for a standalone workout, or stick with 2 to 3 for an intense finisher to your upper body training day.
Find the workout here: My Fit Station
11. 10-Minute Tone Up
The best aspect of this workout is its ability to remain intense while also being extremely simple. Consisting of just three rounds of three exercises, it's a great quick full-body workout you can do while traveling or as a workout finisher.
Go as fast as you can or add more rounds to crank up the intensity even more.
Find the workout here: Daily Burn
Don't Do This One Thing
So now that you've added a few great weightless workouts to your arsenal, I want to point out that you shouldn't give up heavy resistance training.
While these workouts are awesome on their own as effective HIIT workouts, beginner muscle-building workouts, or even for convenience while traveling, nothing can completely substitute the positive effects heavy lifting has on your body.
Instead, you should avoid giving one up completely for the other ,and try using both bodyweight workouts and heavy weight training in your routine for maximum results.
The bottom line: don't underestimate the power of bodyweight workouts. Once you complete a few of these, you'll realize they're anything but effortless.
Even More Bodyweight Workout Fun
Can't get enough equipment-free workouts? Be sure to download my FREE Bodyweight Workout!
You'll burn fat and build strength with this 20-minute set session, which includes an instructional video, workout tracker, and follow-along audio. A $29 value – it's yours FREE!
Just click the image below download it now!