As you guys (and gals) know, I'm a huge fan of green smoothies…
They are one of your secret weapons to alkalizing your body, which is the foundation of all-day energy and bulletproof health.
Today, I want to share one of the best resources to help you make green smoothies a regular part of your diet…
And more easily than ever before.
Enter Jen Hansard and Jadah Sellner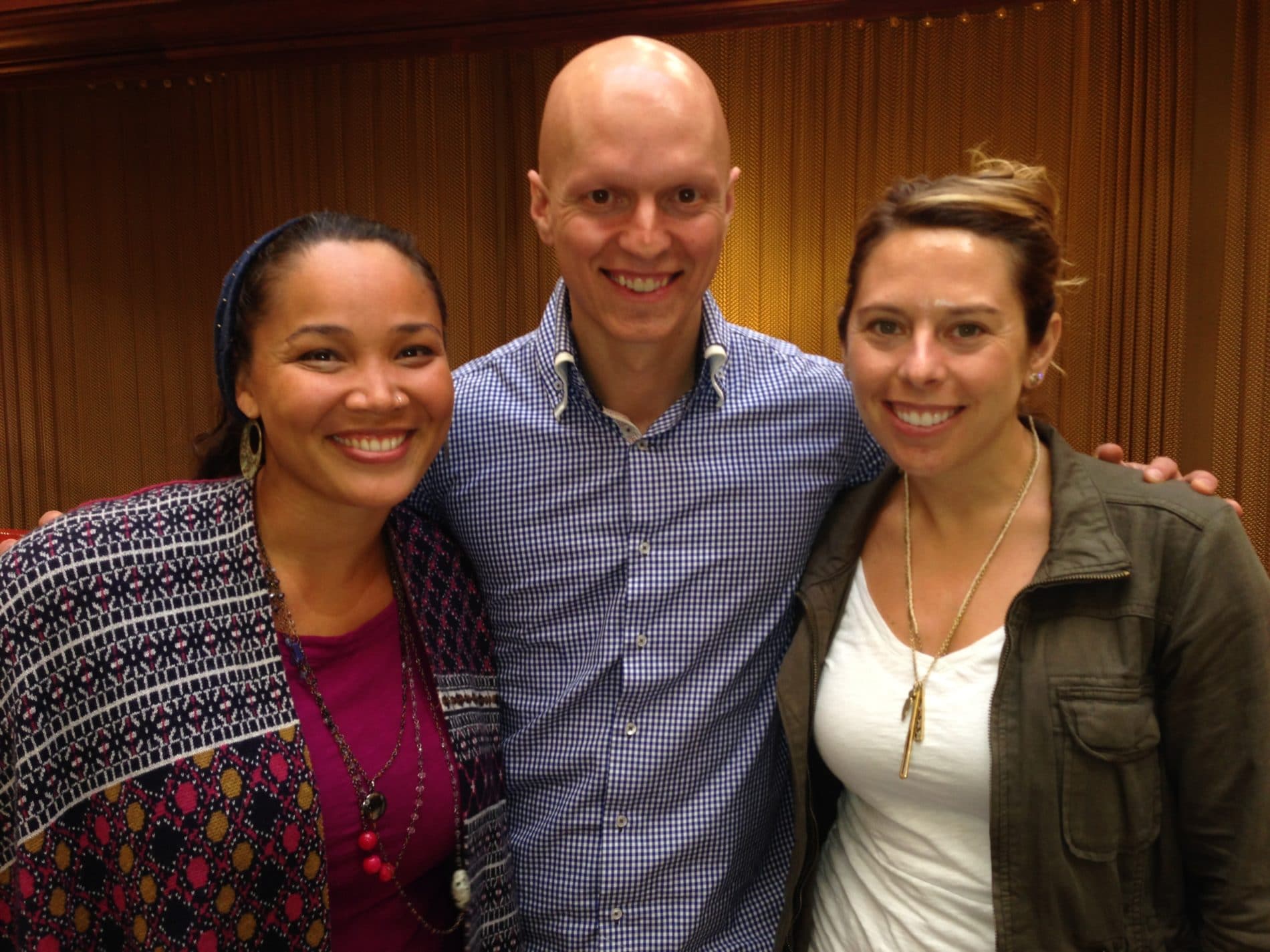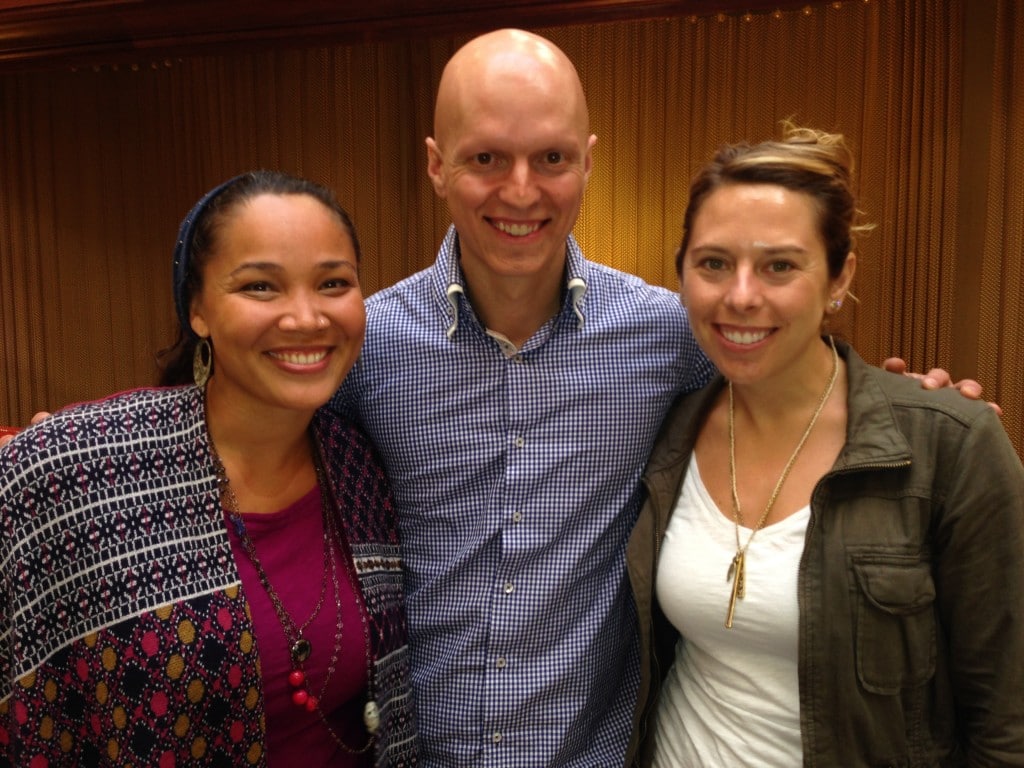 I first met them at a health event earlier this year while we were sitting on a bus going to dinner with 80 other health experts…
Right away, we hit it off.
I told them that I had been following their work for more than a year and loved what they were doing over at SimpleGreenSmoothies.com
Then, they proceeded to tell me that they had a book – called Simple Green Smoothies – coming out that was also published by Rodale – the publisher of my next two books.
Naturally, I said I would support them in getting their book out to more people because I truly believe in their message and what they're doing.
So here, I'd like to give you an honest review of the brand Simple Greens Smoothies book which is hitting book stores (online and off) this week.
The Philosophy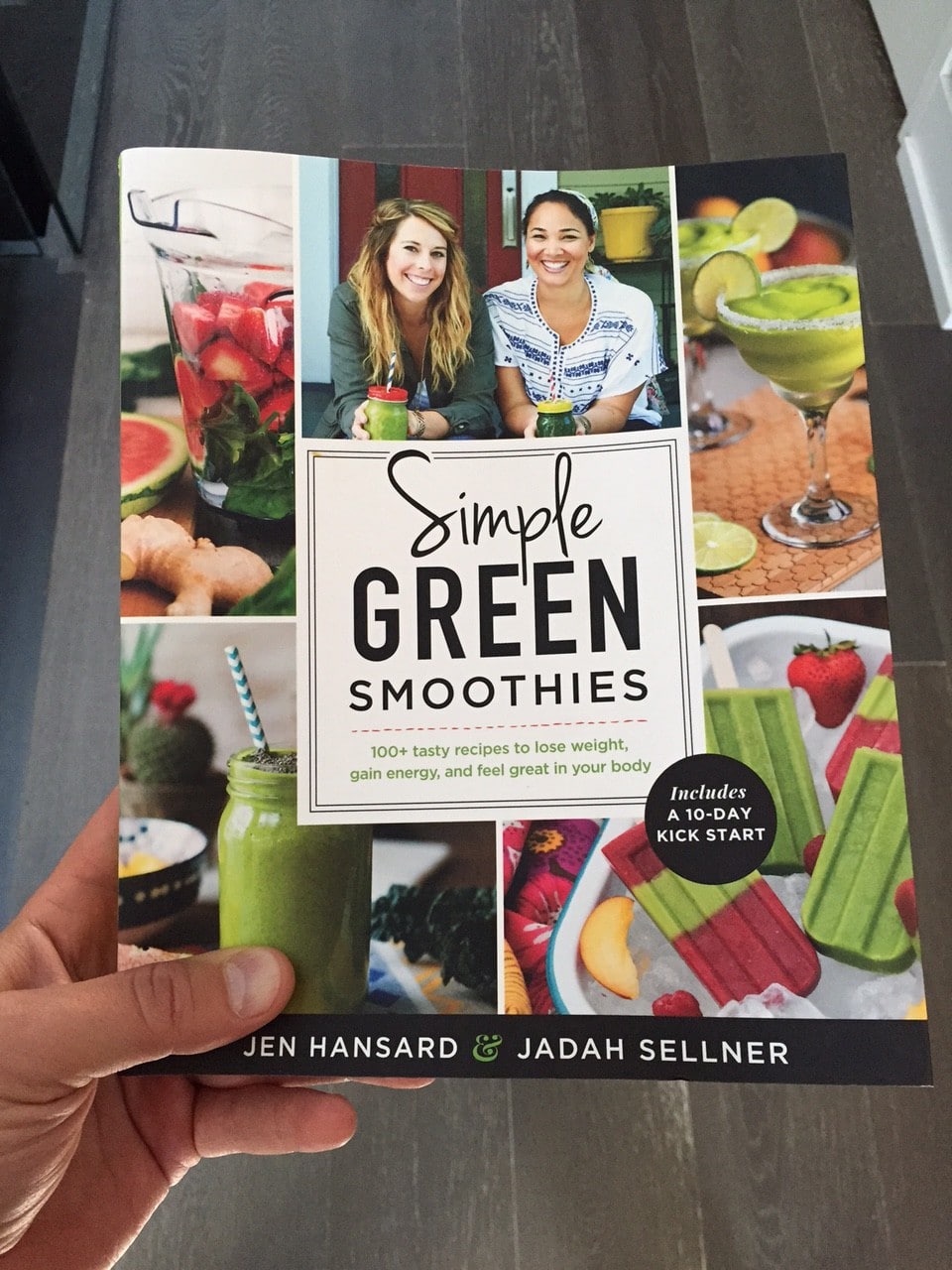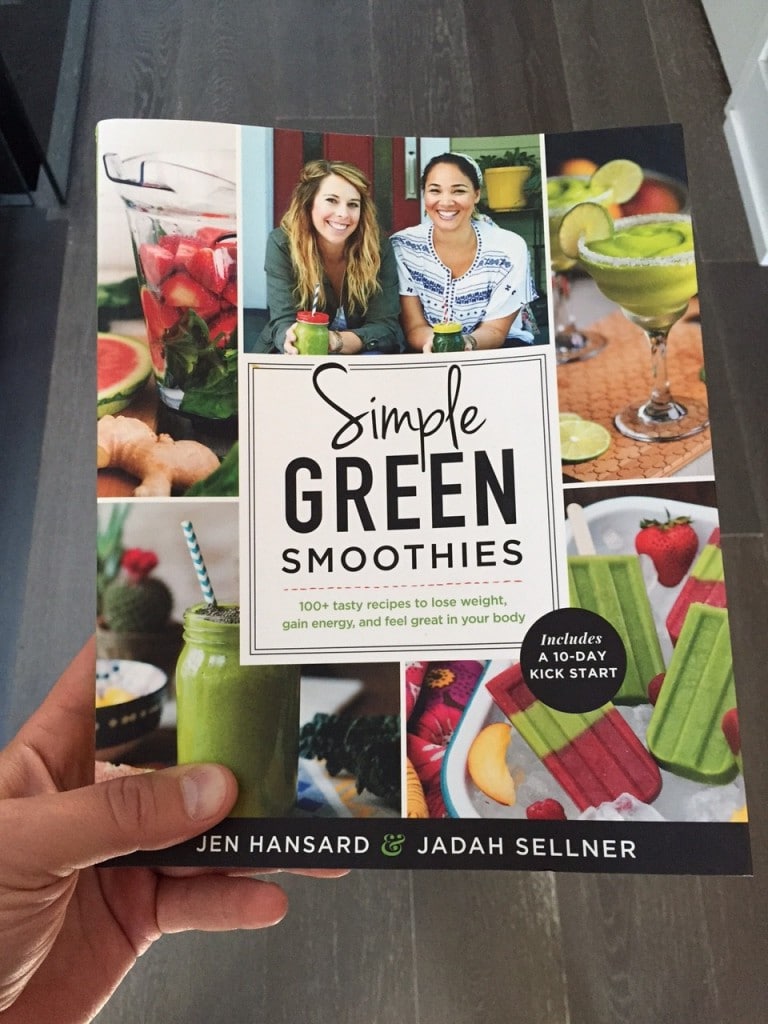 I love their approach to health, which is fairly similar to mine.
For them, "It's not a diet. It's a lifestyle."
Jen and Jadah openly talk about how they still have enjoy a little too much caffeine, the occasional pizza, and a sweet treat every now and again…
And they don't beat themselves up about it.
Their mission is to allow you to live your life and just make it a little bit better by starting your day with a green smoothie.
Whatever you do after that is really up to you.
They don't believe in counting or eliminating food group. Again, it's just about adding in one green smoothie a day – something very do-able for all of us.
The Recipes
The new Simple Green Smoothies book includes 100+ tasty green smoothie recipes that are simple (hence the name) to prepare.
You'll enjoy recipes like Mango Orange Madness, Cream Machine, Peach Coconut Dream, and many others.
Here's one of my favorites: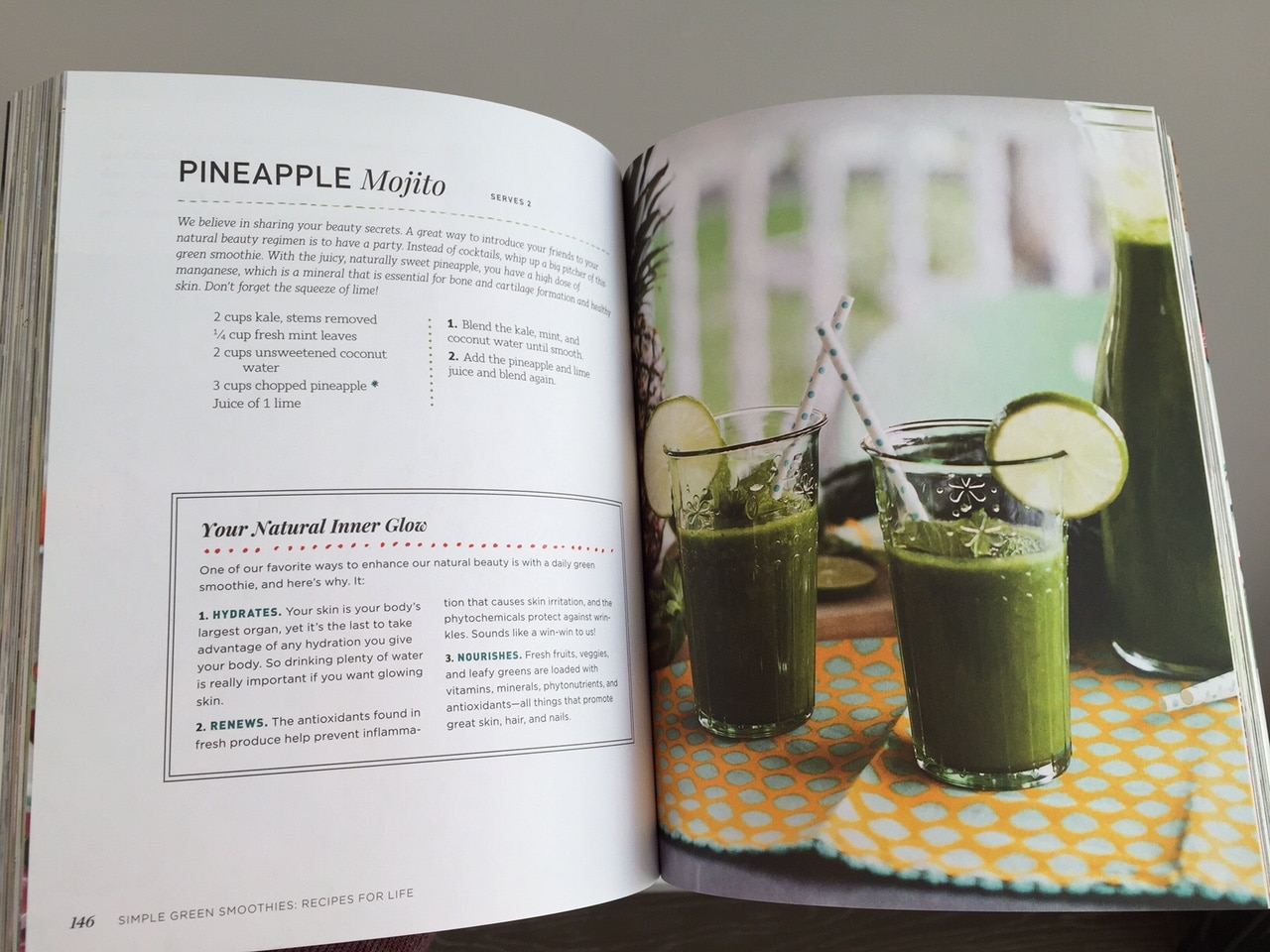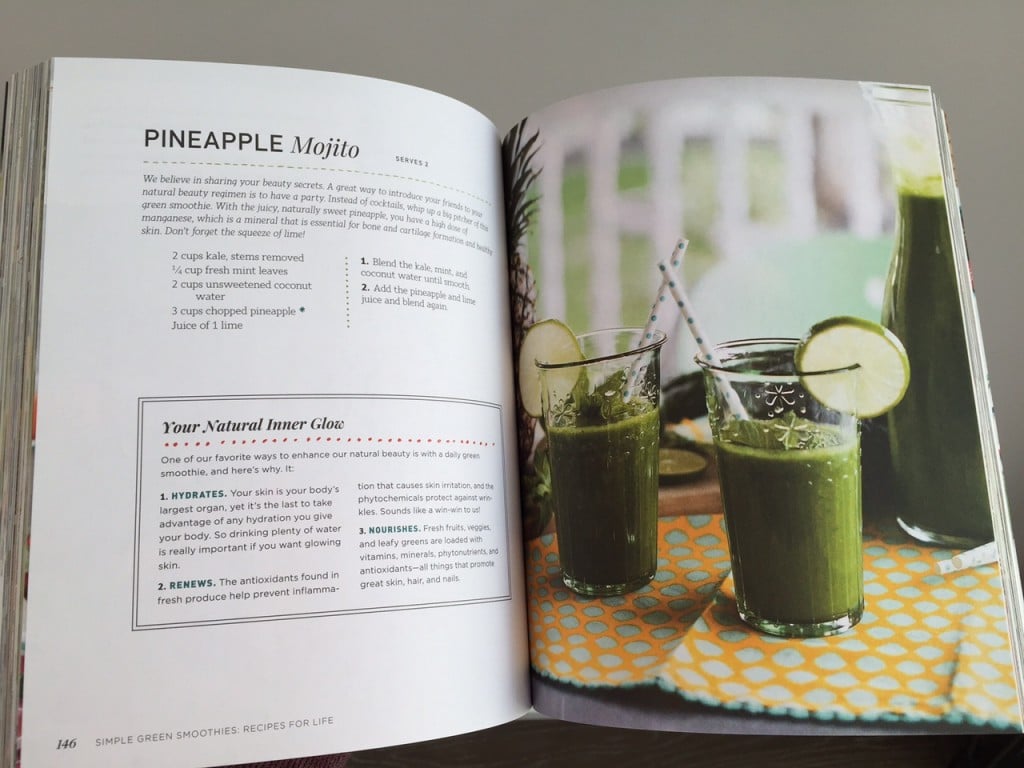 Pineapple Mojito
Ingredients:
. 2 cups kale, stems removed
. ¼ cup fresh mint leaves
. 2 cups unsweetened coconut water
. 3 cups chopped pineapple
. Juice of 1 lime
Directions:
1. Blend kale, mint, and coconut water until smooth.
2. Add pineapple and lime juice and blend again.
As you can tell, these are smoothie recipes that you might even mistake for mine…
That's because they're 100% legit, plant-based, and super simple to make.
If your goal is to lose weight and feel great, then you'll also really enjoy the 10-Day Kick Start that they'd provided for you in the book.
This is essentially a daily smoothie plan, which gives you a specific smoothie to have each day to look and feel your best in just 10 days or less.
The Extra Mile
Other than the terrific recipes, what really stands out for me in this book is the countless helpful tips they've included throughout.
For instance, here are just of them:
• The DIY fruit fly trap (great for getting rid of those pesky fruit flies)
• Helpful tools and accessories to get you started
• How to compost properly
• How to de-stem kale
• A chart of the best low glycemic fruit to use
• 6 green smoothie hacks
• How to freeze bananas the right way
• 4 ways to make your green smoothies creamy
• 4-stage green leafy progress guide so that you enjoy a variety of greens over time
And so much more!
As you can tell, this is much more than just a recipe guide…
It's a full on blueprint to help you become more proficient in the kitchen, have a better understanding of your food, and ultimately give you the recipes and plan to lose weight, gain energy, and feel great in your body.
Cons
There's really nothing I don't like about the book. However, if there was one small thing I had to pick out, it would be the generous use of fruit in many of the smoothies…
But then again, since you're still drinking the whole fruit (in blended), the sugar shouldn't really be an issue because you're still getting all that fiber.
However, if you have an issue absorbing fructose (ie. you get bloated and gassy), here a few useful tips I can provide:
1. Sip your smoothies slowly since your liver can only process 25g of fructose at once.
2. Drink your smoothie after a workout – a time where your muscles and liver are more efficient at utilizing the sugar.
3. Add more protein to the smoothie in the form of hemp seeds or even almonds (where appropriate) for an extra protein kick that will reduce the glycemic load of each smoothie and delay the delivery of fructose to the liver even further.
Although these tips are extremely useful (for anyone in general), I still don't think that consuming fruit in smoothie form is that big of a deal.
And especially if you're not used to green veggies, these fruit make your smoothies that much more palatable, which means you'll likely drink more of them…
And that's the ultimate goal, isn't it!?
In Conclusion
This book gets my highest endorsement and I'd encourage you to pick up a copy today. I know you'll love it as much as I have.
Click here to order Simple Green Smoothies on Amazon