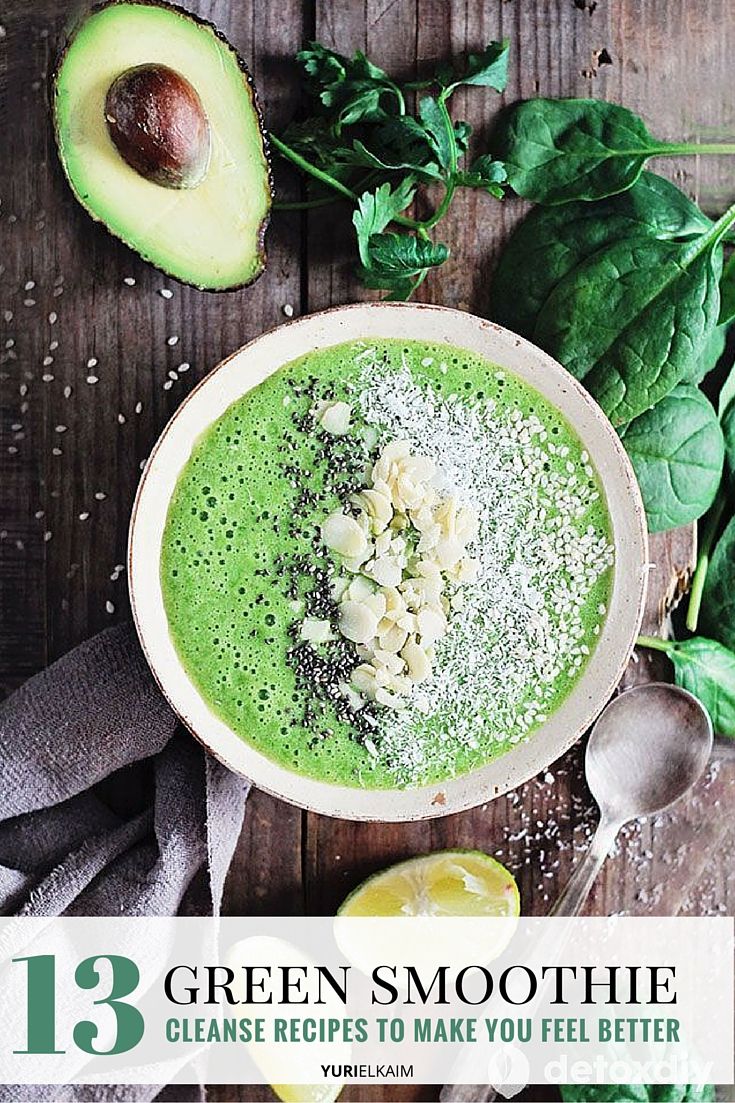 Does your body need a nutrition reset?
Try adding green smoothies to your diet.
Whether you suffer from digestive problems, lethargy, or other health-related issues, getting your nutrition back on track is the first step to feeling better.
Green smoothies are a simple and easy way to boost the amount of revitalizing vitamins and antioxidants you're getting on a daily basis.
If you've been eating a diet high in saturated fats, processed carbs, or refined sugars, replacing some of your meals with green smoothies can help improve your digestion, regulate blood sugar levels, and let your body feel "cleansed."
One of the great things about green smoothies is that they are a convenient way to get more greens into your diet.
Seriously: It's hard to eat a pile of greens for breakfast. That's why I love sneaking them into a smoothie.
Powerful Green Smoothie Cleanse Recipes
Why choose healthy smoothies that have no (or very little) fruit?
Most fruits have a high acid and sugar content, which can cause a pH imbalance in your body. Eating more alkalizing foods like leafy greens creates a more balanced pH.
You will notice that the only fruits in these green smoothie cleanse recipes are lemons and limes in these recipes. Even though lemons and limes are technically fruit, they're considered alkalizing, which helps to balance your body's pH levels.
[Related: The Alkaline Diet: 5 Controversial Truths You Need to Know About]
Green smoothies pack in several servings of leafy greens in one glass, delivering big on antioxidants to boost immune function and neutralize free radicals.
You'll also get tons of fiber, aiding in digestion and stabilizing blood sugar levels.
Try any of the 13 amazing green smoothie recipes below to regain good health and bring back a healthy balance.
Green Smoothie Cleanse Recipes
1. Green Energy Machine Smoothie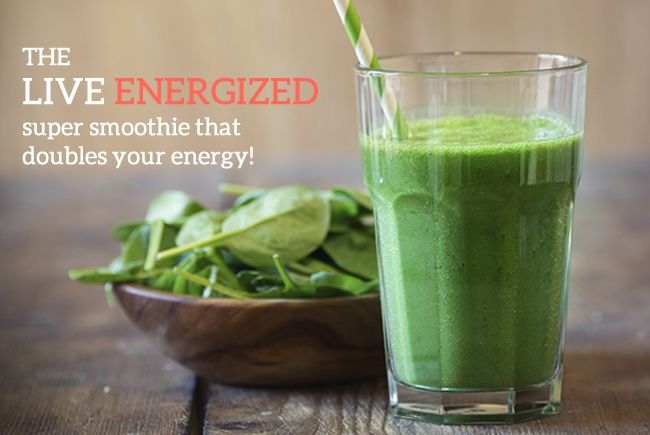 This "energy machine" recipe has it all: Healthy fats, antioxidants, and anti-inflammatories to make you feel incredible.
Not only does this smoothie feature spinach and kale for immune-boosting nutrition, it's got nuts and seeds for protein and omega-3's.
Find the recipe here: Live Energized
2. Healthy Green Limeade Smoothie
The alkalizing properties of this limeade smoothie will naturally balance your pH. Lime, avocado, cucumber, and spinach come together to deliver healthy nutrients and heal your body from within.
Find the recipe here: With Style and Grace
3. Fruit-Free Green Smoothie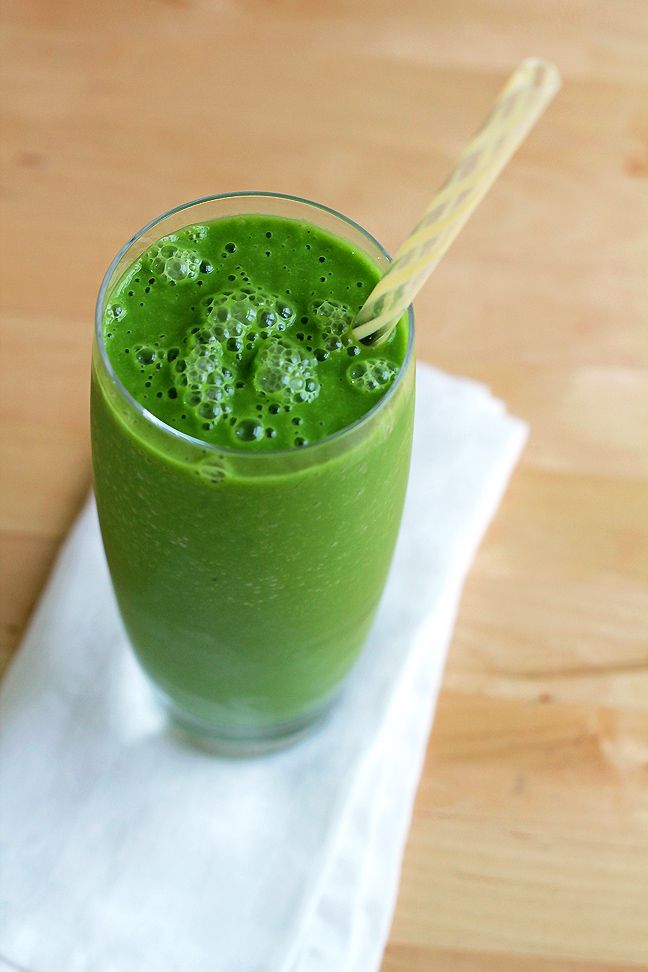 This green smoothie is alkalizing, cleansing, and loaded with nutrients from fresh greens. You'll get fiber, vitamins, and minerals without any added sugar.
Find the recipe here: In Sonnet's Kitchen
4. Low-Glycemic Green Smoothie
Keep your blood sugar stable with this creamy smoothie.
It's got protein from almond butter and hemp seeds, antioxidant-rich spinach, creamy avocado, and anti-inflammatory spices for flavor. Replace your sugar-laden breakfast with this healthy alternative.
Find the recipe here: Daily Bites
5. Green Smoothie Bowl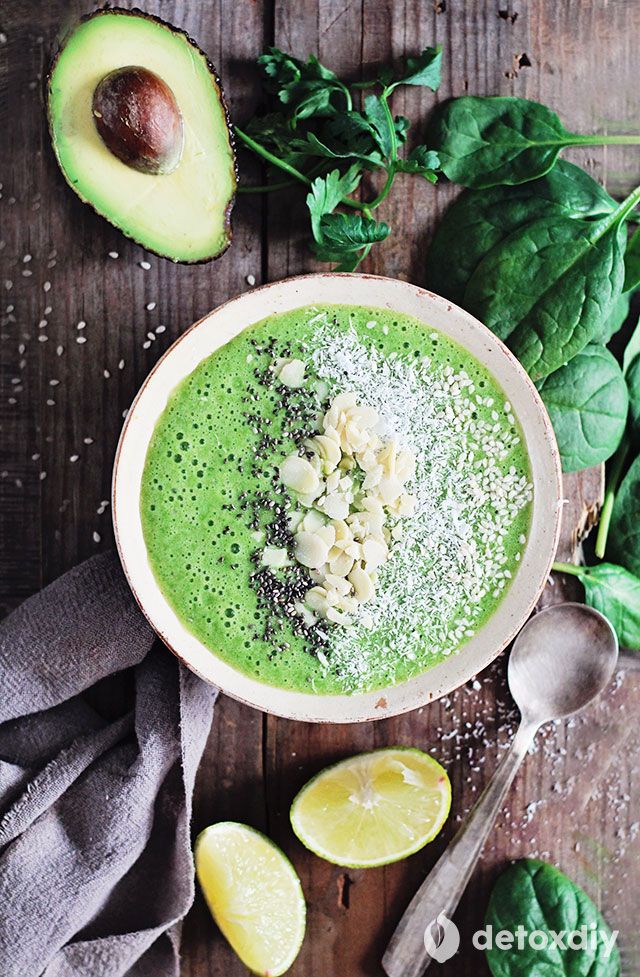 You'll need a spoon for this smoothie choice. It's loaded with spinach for a good dose of iron, which facilitates oxygen transport throughout your body.
Sprinkle on chia seeds, coconut, and almond flakes for extra nutrition and an exciting crunch.
Find the recipe here:  detoxdiy
6. Fruit-Free Green Smoothie with Hemp Protein
Replace your high-carb fare with this low-carbohydrate Fruit-Free Green Smoothie.
Hemp protein powder gives it plenty of protein to keep you full for hours. Avocado, spinach, and lemon offer heart-healthy fatty acids and vitamin C for an immune boost.
Find the recipe here: Healthful Pursuit
7. Fruit-Free Green Monster Protein Smoothie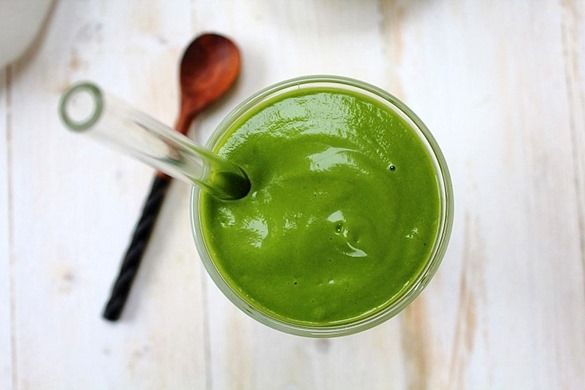 Keep fruit out of your smoothie and banish your blood sugar highs and lows. This "monstrously" nutritious protein smoothie is just what you need to get your morning off to a fantastic start.
8. Fruit-Free Green Smoothie with Mint
Fresh mint gives this cleansing smoothie a vibrant, refreshing flavor.
It's perfect for a meal or snack, and a sprinkle of cacao nibs gives it a satisfying and delicious chocolatey-mint flavor.
9. Smooth Operator Smoothie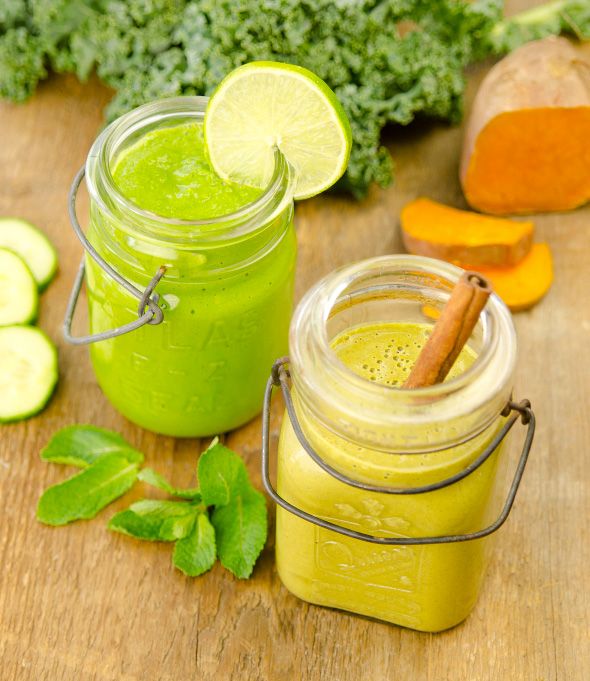 Go with this green smoothie cleanse recipe for a delicious, creamy choice.
This smoothie is loaded with healthy ingredients like sweet potato, kale, flaxseeds, hemp seeds, and cinnamon. This smoothie was originally created for a candida-free diet, but it works for anyone wanting to improve their health.
Find the recipe here: Ricki Heller
10. Ginger Mint Detox Smoothie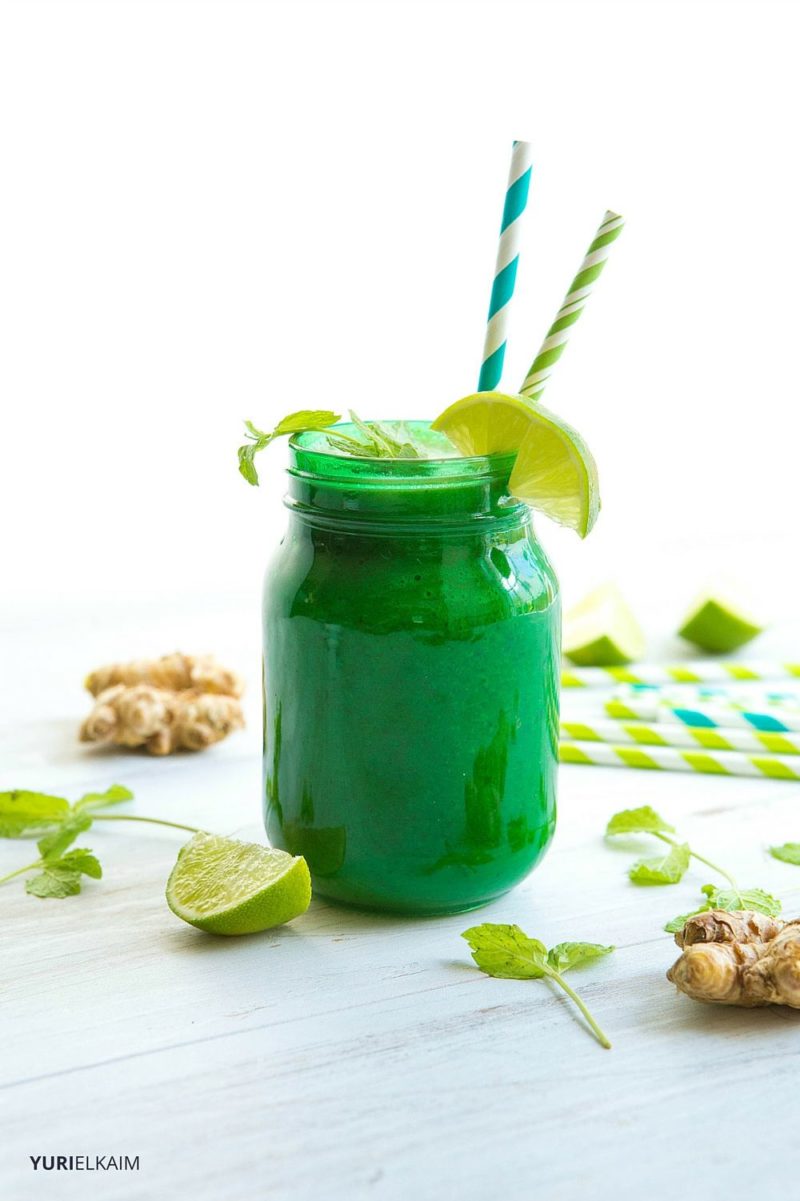 Fresh, refreshing, and cleansing, this ginger mint detox smoothie will reboot and refresh your system.
It tackles bloating and soothes your digestive system, making it perfect for those with tummy troubles.
Find the recipe here: Yuri Elkaim
11. Green Super Smoothie
This simple smoothie recipe has a coconut milk base, so you'll benefit from the medium-chain fatty acids.
Coconut oil has to been shown to reduce cholesterol levels and insulin sensitivity, boost brain health, along with a number of other health incredible benefits.
Find the recipe here: Sparkle Kitchen
12. Cucumber Parsley Smoothie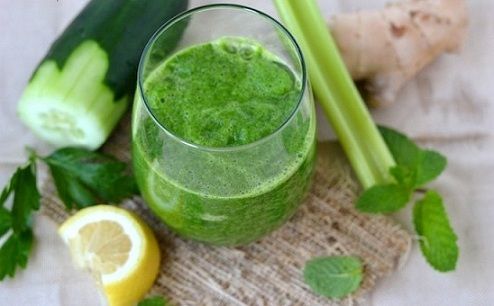 This incredible recipe combines fresh, healthy ingredients with built-in fat burning properties.
This smoothie will help curb food cravings, is low in calories, and supports liver function.
Parsley has a surprising amount of nutrition packed in, including high levels of vitamins K and C, and is a rich source of antioxidants.
Find the recipe here: Healthy Food Style
13. Deep Green Liver Detox
Kale and Swiss chard offer major nutrition benefits in this green cleansing smoothie.
Both leafy greens are high in vitamin C and antioxidants, which bind to disease-causing free radicals.
High in calcium and iron, you'll get strong bones and boost your energy levels from sipping on this healthy drink.  Lemon and lime make it the ultimate liver detox smoothie.
Find the recipe here: Young and Raw
Green Smoothies For Health
Treat your body to a health reboot.
If you suffer from fatigue, digestive issues, or blood sugar swings, you might benefit from adding green smoothies to your diet.
Try any or all of the green smoothie cleanse recipes above to deliver a bonanza of vitamins, minerals, and antioxidants to your body in one glass.
But what if you're just getting started with green smoothies? In that case, you'll want to try out these easy and delicious recipes.
Banish Bloat and Feel Great
Looking for more ways to detoxify your body? Check out my amazing FREE 1-day Detox Plan that will change how your body feels in 24 hours. Click the banner below to get it now!