To say that Tina was burnt out would be an understatement.
When she first got in touch with me, she was dealing with a laundry list of issues that would have utterly ruined the life of most other people. However, as the mother of 11 children, she had developed a resilience and tenacity that was quite impressive. I had complete confidence that she could overcome the challenges she was facing, which included:
extreme adrenal fatigue

a serious case of hypothyroidism which found her on a supplement regimen of hydrocortisone, progesterone, and testosterone


weight issues

six-month's worth of stress and exhaustion on her shoulders
Getting it Done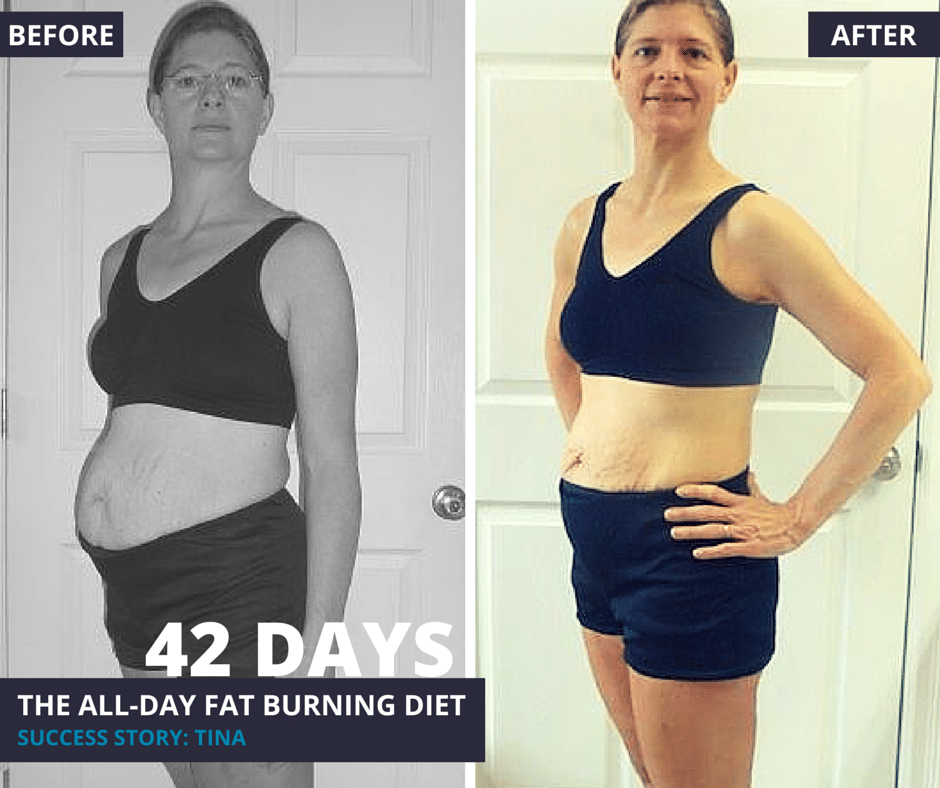 Tina was determined, and dove into the program of my All-Day Fat Burning Diet with relish. It wasn't long before she reported that she was exercising more consistently than she had in years, all thanks to the easy-to-follow videos which accompanied the program. She was also having a blast in the kitchen, preparing my easy, delectable meals that made her feel like a gourmet chef.
It was all working too; within just one week, she reported that her pants were already fitting looser!
There were definitely challenges along the way, as is the case when you're in the process of remaking yourself, but Tina found support from others in the program who were just as committed as she was. Gradually, these difficulties fell aside: an inability to get a full night of sleep gave way to the most energy she had felt in years, and before long, she was talking to her doctor about weaning herself off of her supplements.
42 days later, Tina had lost an impressive four inches from her waist, and was feeling the best she had in years. Better yet, she was determined to keep going!
You can feel this good about yourself again, and I want to help you. In my upcoming book The All-Day Fat Burning Diet, I share the exact roadmap which Tina followed to newfound health. It can unlock a new life for you as well.