A cold winter day can make you want to stay inside and curl up on the couch while bingeing on Netflix and comfort food.
We all need some downtime, but the problem with indulging in conventional comfort foods while you're hibernating is that they can put you into a vicious cycle. First you eat them, then you feel sluggish, and then you end up eating even more.
Instead, how about making your own delicious comfort foods – like these hearty winter soups – that will nourish you and still give you energy to get up off the couch when you've finished that final episode?
I've put together a list of 10 hearty winter soups below, but here are some good ingredients to keep watch for if you're making your own.
The Big 4 (Ingredients)
1. Cabbage
Cabbage is an ideal food due to its low calorie content and high nutritional value.
It's rich in phytochemicals and other important nutrients like calcium, magnesium, potassium, and vitamins C, K, and A.
Plus, cabbage has a high water and fiber content, so you'll feel full long after eating, maintain a stable blood sugar level, and increase your body's ability to burn fat.
That means you can load a soup up with cabbage and eat a large serving without maxing out your daily calorie limit, and feel satisfied.
2. Chili Peppers
You can buy chili peppers in the produce section of your grocery store, or you can buy jarred salsa, which contains this spicy pepper.
Chili peppers contain capsaicin, an active compound that speeds up your metabolism. Adding chili peppers to your food generates heat within your body and increases your heart rate, thus burning more calories and breaking down fat.
They're also a great source of vitamin C, which gives your skin a healthy glow and breaks down the free radicals that cause disease. You may only be able to tolerate mild peppers at first, but you can build up your tolerance and increase the spiciness levels as you feel comfortable.
3. Beans
Beans are a rich source of vegetarian protein, and they're loaded with fiber, which keeps you feeling full and stabilizes your blood sugar.
Another great reason to eat beans: the B vitamins and zinc found in beans increase testosterone levels, which in turn increases our energy and helps maintain calorie-burning muscle.
If gas is a problem for you, try to slowly increase the amount of beans you eat over several weeks, and you should find you are able to tolerate digesting larger amounts of beans. If this doesn't help, taking Beano will relieve your symptoms.   
4. Leafy Greens
Green, leafy vegetables are high in calcium and iron.
Calcium is important for bone health, but it also helps your body metabolize fat more efficiently. This essential nutrient aids in maintaining muscle, which is essential for metabolism. Most people think of dairy products being associated with calcium, but leafy green vegetables, such as kale and spinach, are fantastic sources of calcium, and make great add-ins for soups.
10 Hearty Winter Soups to Warm You Up
If you're looking for soups that include these important ingredients, I've found 10 hearty winter soups that will help you burn fat.
1. Thai Noodle Soup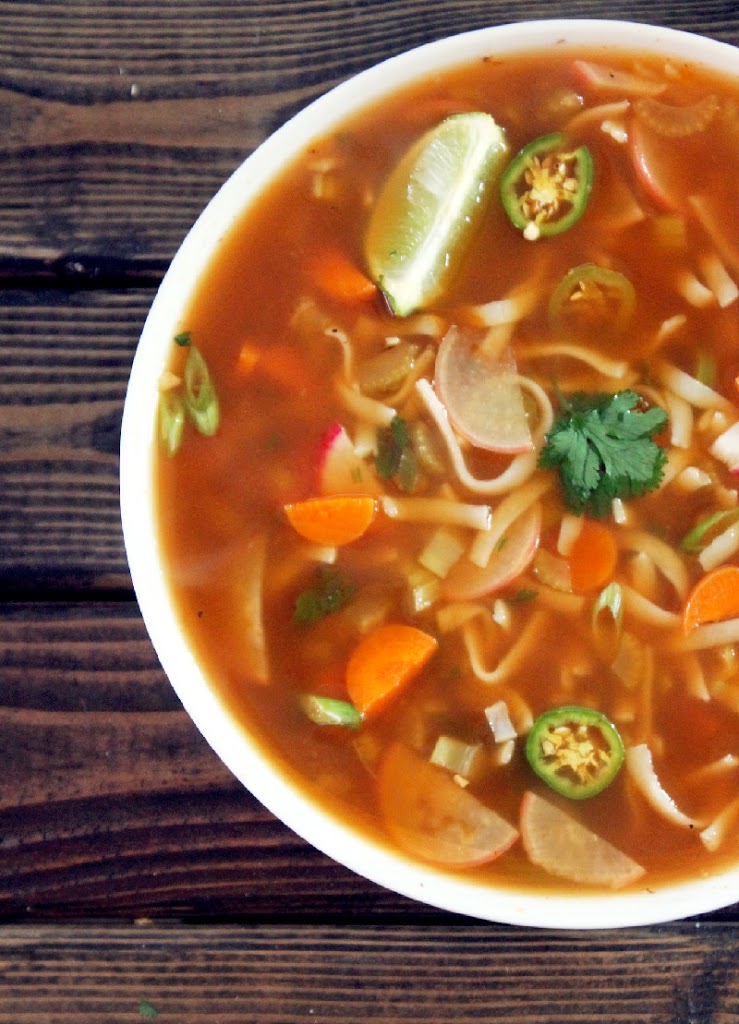 This hydrating and fat-burning spicy Thai noodle soup registers high on the hot scale due to serrano chili peppers and salsa.
If hot isn't your thing, leave out the serrano pepper and use a mild salsa. Either way, you'll still benefit from chili peppers' fat-burning properties.
For extra health benefits, eliminate the noodles and add bean sprouts to this recipe instead. You'll drop your carb intake and boost the nutrition value of this delicious soup.
Find the recipe here: Not Quite a Vegan
2. Spicy Cabbage Soup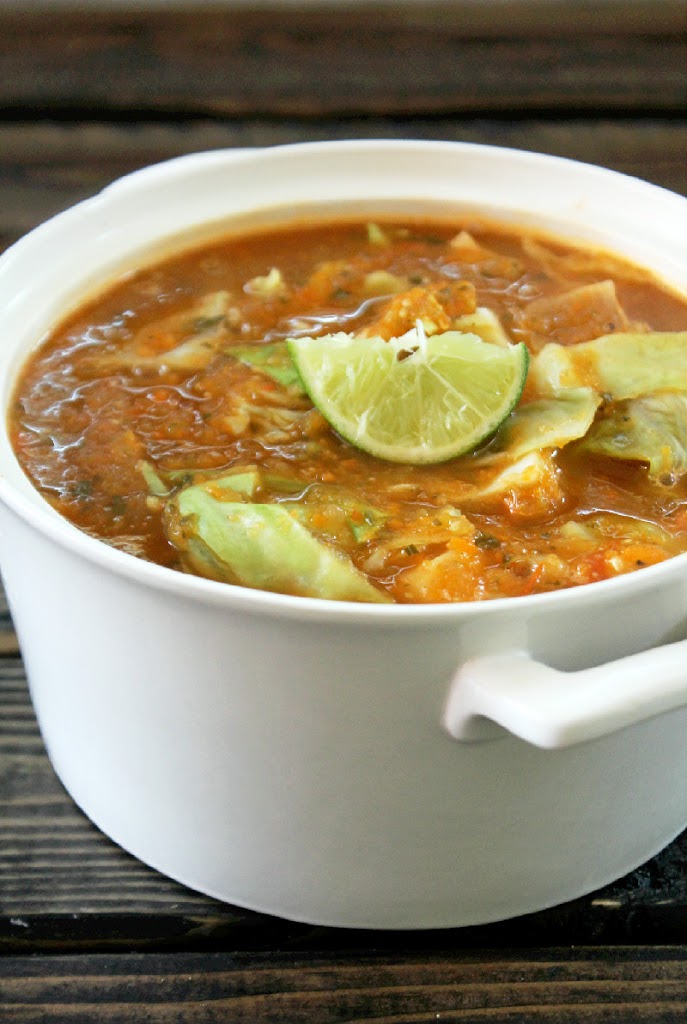 This fat-burning cabbage tortilla soup includes potent ingredients to jumpstart your metabolism.
Salsa and cabbage work together to burn fat and keep you satiated, and this soup makes an easy, tasty meal.
Try this recipe: Not Quite a Vegan
3. Lean Protein Veggie Bean Soup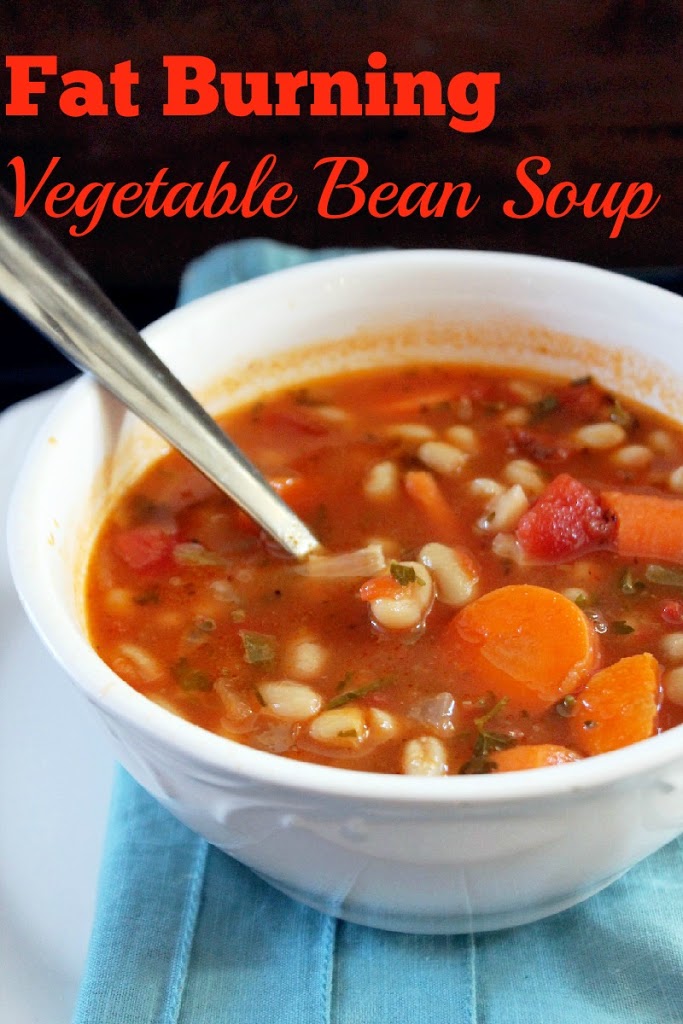 You'll get a good dose of lean protein and fiber from beans in this fat-burning vegetable bean soup.
It also contains salsa, so chili peppers will rev up your metabolism and go to work for you.
Find the recipe here: Not Quite a Vegan
4. Kale and Quinoa Soup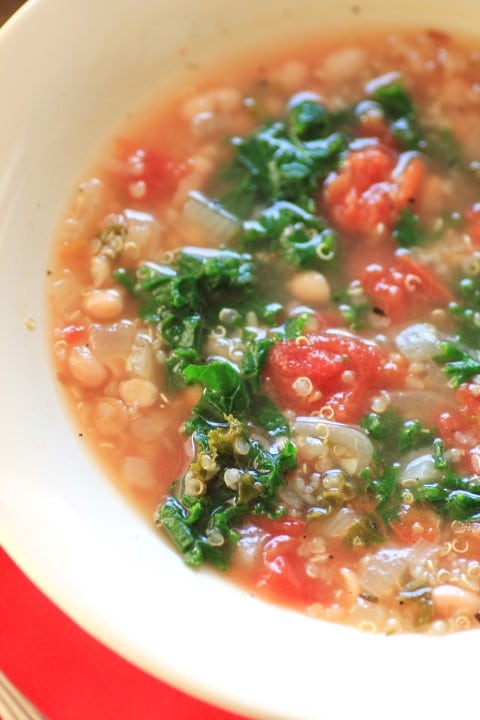 Kale delivers powerful antioxidants and essential nutrients to this quinoa kale soup.
Quinoa also contributes fat-burning qualities – it's low in calories, full of lean protein, and fiber-rich.
Try this comforting soup when cravings hit, and this will keep you feeling full for hours.
Try this recipe: Bon Bon Break
5. Greek Lentil Soup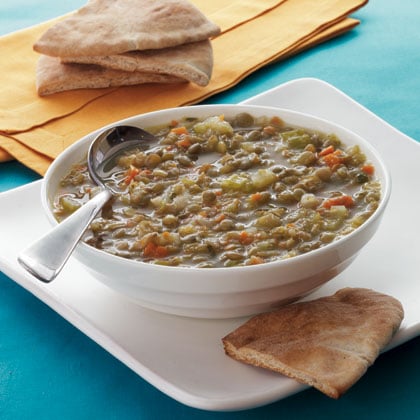 This hearty, filling Greek lentil soup is loaded with iron, a nutrient essential for energy production.
The high fiber content of this soup will tide you over for hours, so it's perfect when hunger strikes.
Find the recipe here: Health
6. Kale Superfood Soup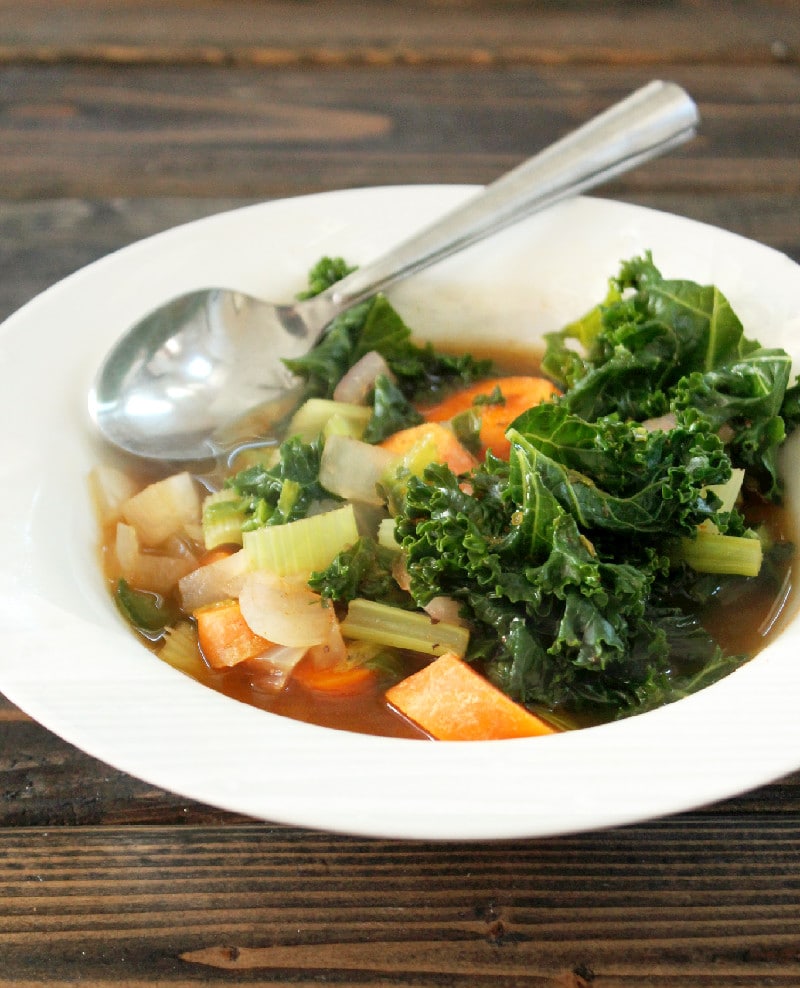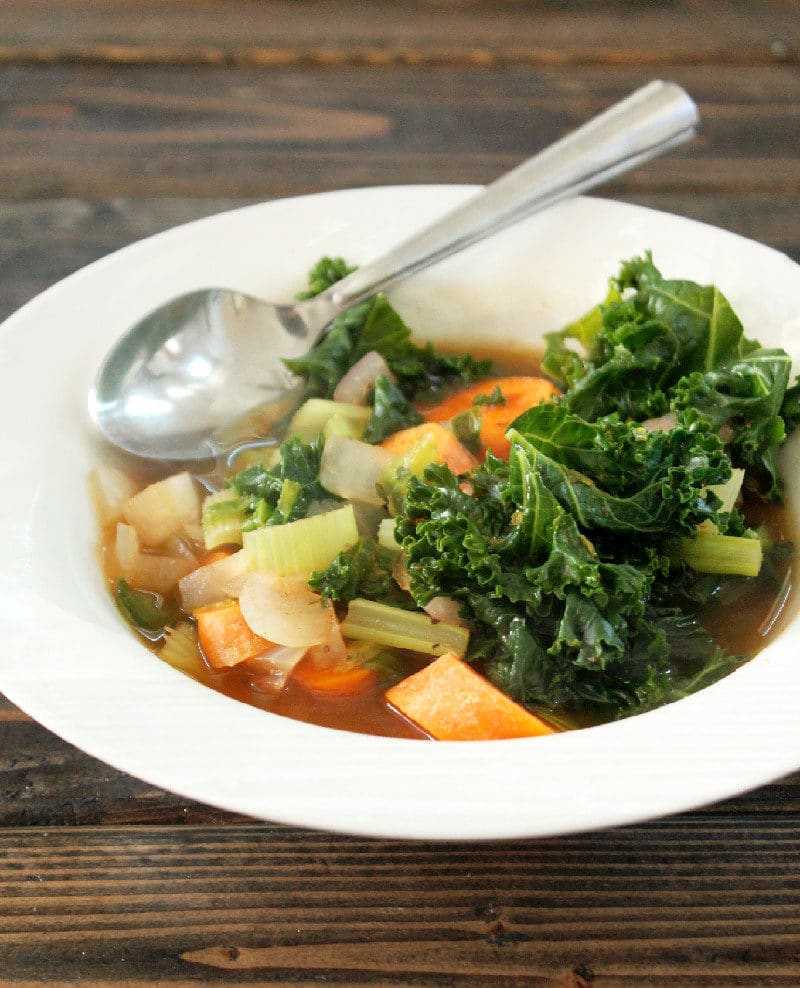 There's a reason kale is considered a superfood: It's filled with antioxidants, calcium, and iron.
This kale vegetable soup has a host of health benefits – not to mention the fact that the kale and chili peppers add fat-burning properties that make it perfect if you want to drop from inches from your waist.
Get the recipe here: Not Quite a Vegan
7. Moroccan Chickpea Soup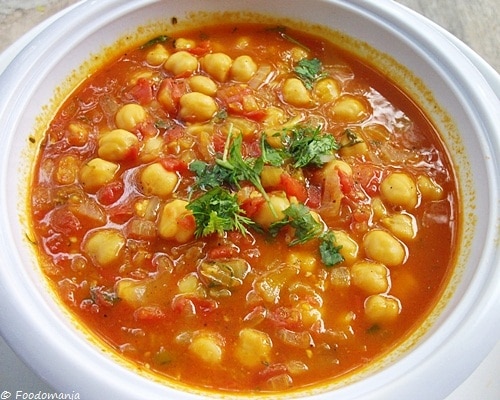 Moroccan spices not only add flavor to this soup, but turmeric has anti-inflammatory properties that make it an ideal addition to your diet.
You'll get the same fat-burning benefits from the chickpeas in this soup that you would from lentils and beans.
You can find the recipe here: Foodomania
8. Skinny Detox Soup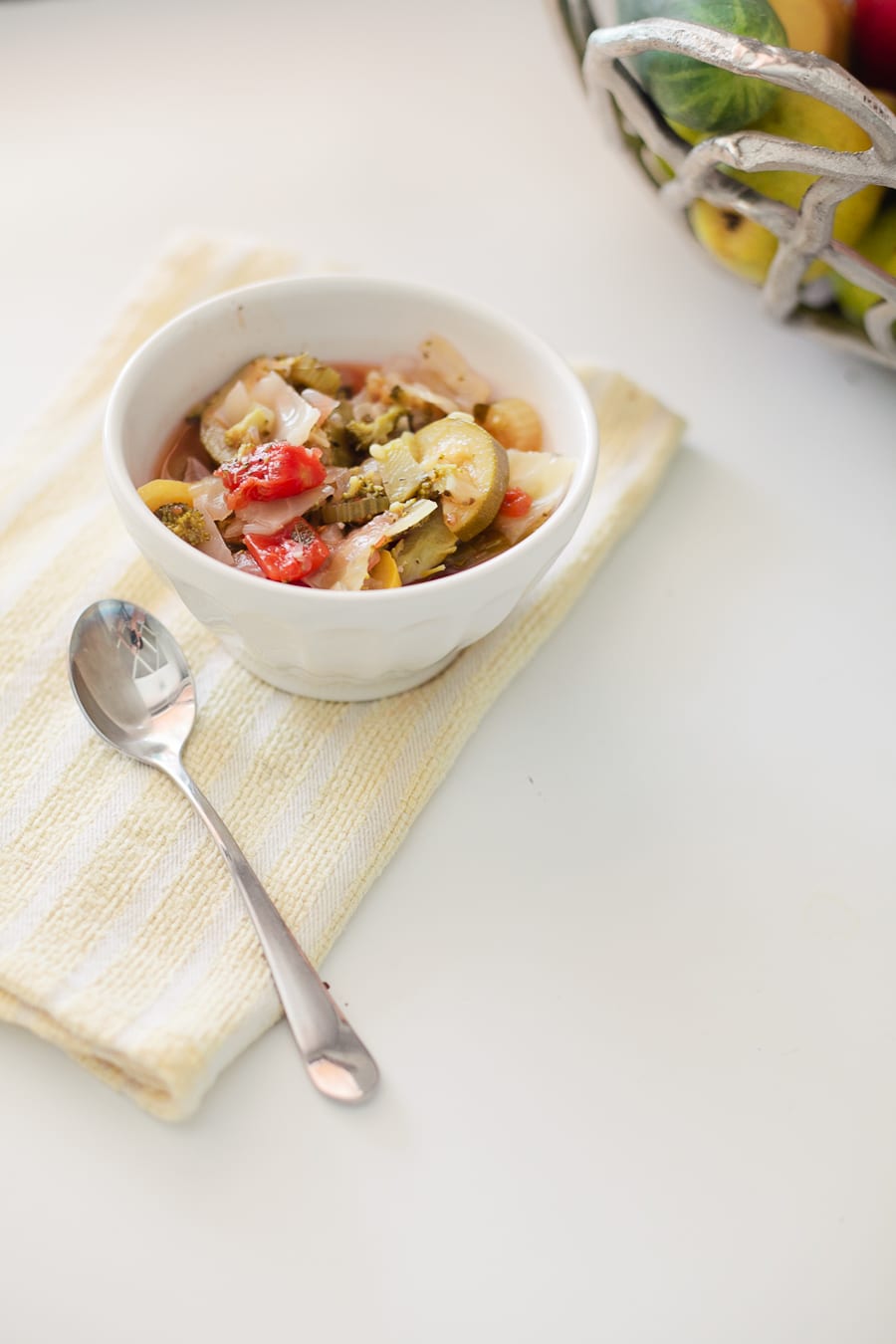 This skinny detox soup is full of high-quality ingredients that promote optimal health.
Broccoli and cabbage are both cruciferous vegetables that aid in boosting your metabolism, and kale is rich in iron and calcium, also great for burning fat.
Every spoonful of this comforting soup is loaded with antioxidants and vitamin C, so choose this soup if you need an immune boost.
Find the recipe here: Fresh Mommy Blog
9. Fat-Burning Veggie Soup
This fat-burning vegetable soup is a great choice if you need to detox after a day of food overindulgence.
Cabbage gives your metabolism a boost, and onions are associated with a reduced risk of certain cancers.
Check out the full recipe here: Quinton Bellerose 
10. Spicy Southwestern Black Bean Chili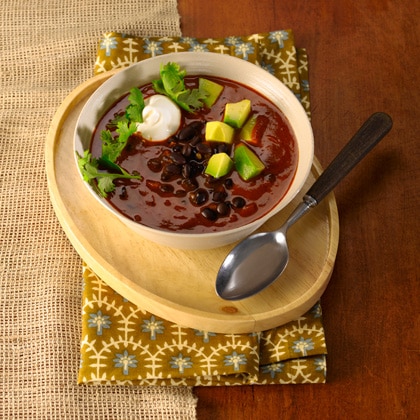 This spicy chili makes a hearty meal on a cold winter's day.
Jalapeno pepper gives your metabolism a kick, and black beans provide slow burning fuel for your body.  Use creamy avocado to counteract the heat from the peppers.
You can find the recipe here: Health
Filling, Nourishing Soups
There's something satisfying about enjoying a bowl of soup on a cold day – and it's even better when you know it's going to help you burn fat in the long-term.
Try any of these soups and you'll be up and off the couch in no time.
Easy Meals That Taste Great
Looking for even more healthy and satisfying meals?
You'll want to get your copy of the All-Day Energy Diet Community Cookbook, which features 67 gluten- and dairy-free recipes that are quick to make and healthy to eat.
Not only that, but they're designed to take only about 15 minutes to prepare. You can reserve your copy now – for FREE! – by clicking the image below.